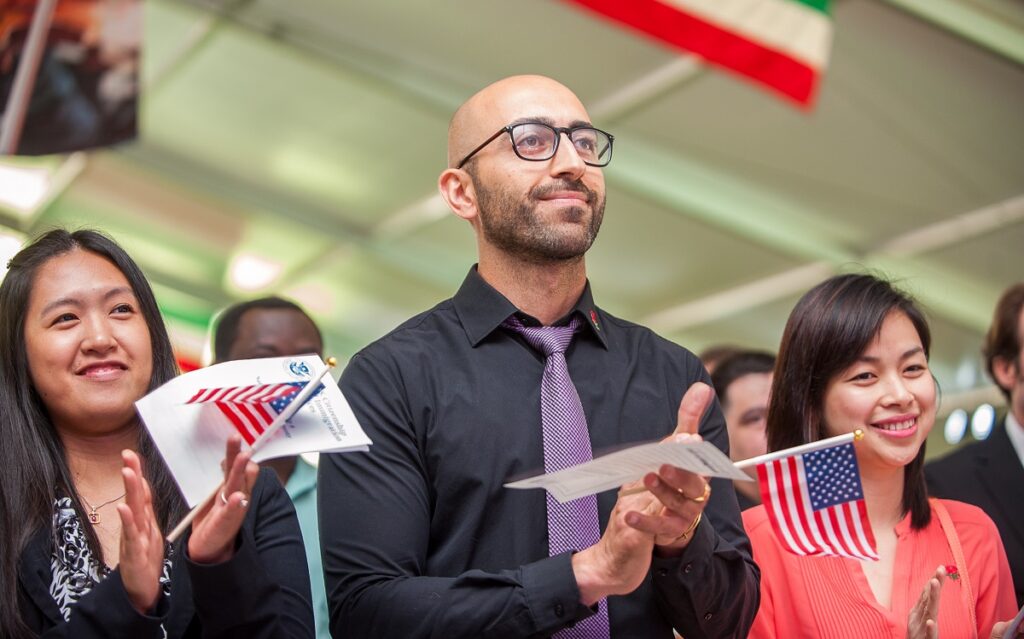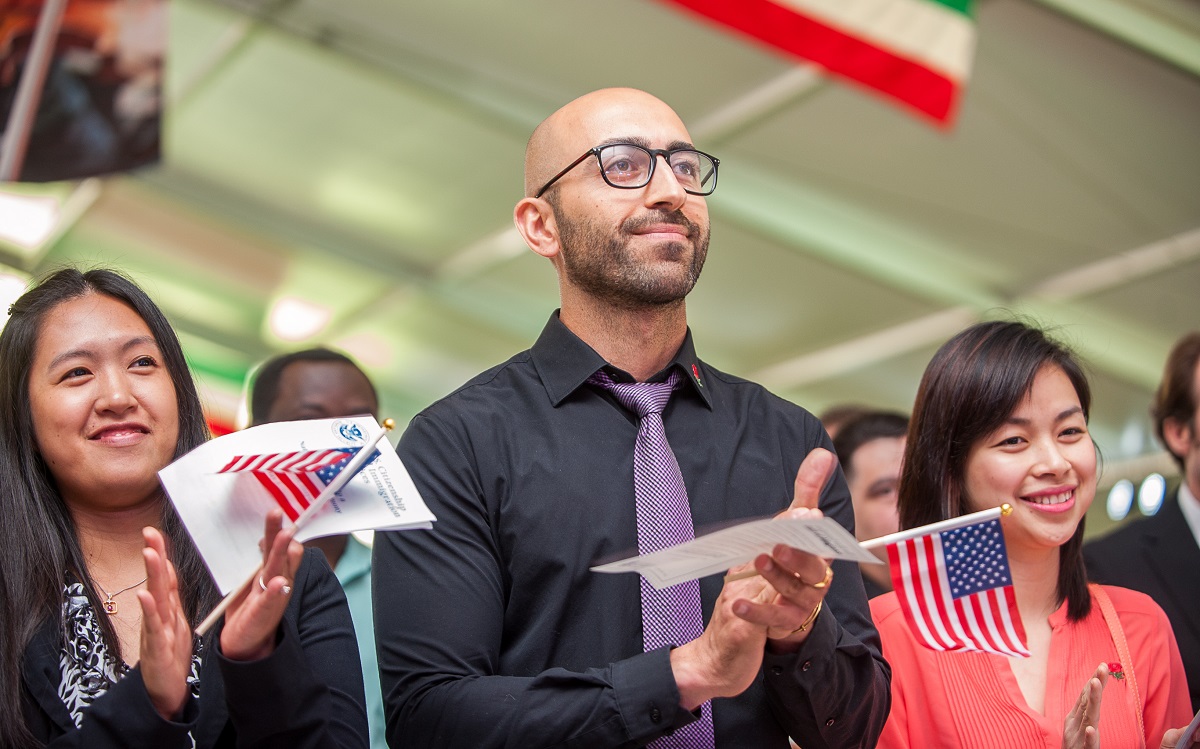 In the vast majority of cases, the path to citizenship in the United States goes through permanent resident status (green card holder). In other words, you generally must become a permanent resident before you can naturalize as a U.S. citizen. Therefore, to discuss the various paths to U.S. citizenship, we must illustrate the different ways to get to green card status.
Most people arrive in the U.S. and become permanent residents through family-based immigration. However, eligibility can also be derived from employment, asylum/refugee status and certain humanitarian reasons. There are even paths to citizenship for certain individuals currently with DACA, TPS or no status (undocumented). After becoming a permanent resident, the majority of citizenship applicants qualify for naturalization based on five years of continuous residence.
U.S. National
U.S. citizens are also U.S. nationals, but U.S. nationals are not necessarily U.S. citizens. Individuals born in American Samoa and Swains Island are generally U.S. nationals. They do not need to become permanent residents first. Instead, U.S. nationals may apply for citizenship after they've met some simple requirements. Before filing Form N-400, Application for Naturalization, a U.S. national must become a resident of any state within the United States. Additionally, the continuous residence and physical presence requirements apply. But any time in American Samoa or Swains Island counts as time inside the United States for the purpose of meeting these requirements.
RECOMMENDED: How U.S. Nationals Apply for Citizenship
Widow(er) of a U.S. Citizen
Widows or widowers who were married to U.S. citizens at the time of the citizen's death may apply for permanent residence (green card). The widow(er) must prove that he or she was legally married to the U.S. citizen, and that the marriage was entered in good faith (not solely to obtain a green card). As a green card holder, the individual has a path the citizenship and can file Form N-400 after five years.
Prior to October 28, 2009, the applicant had to have been married for at least two years at the time of the U.S. citizen's death, in order to qualify. Now, the widow(er) may apply after any length of marriage.
VAWA Self Petitioner
Under the federal Violence Against Women Act (VAWA), victims of battery or extreme cruelty committed by certain family members may be eligible to adjust status to lawful permanent resident. In fact, the victim may self-petition under VAWA by filing Form I-360 without the abusive family member's knowledge or consent. Again, the individual has a clear path to citizenship if she chooses to apply after five years as a green card holder. Victims of domestic violence can get help.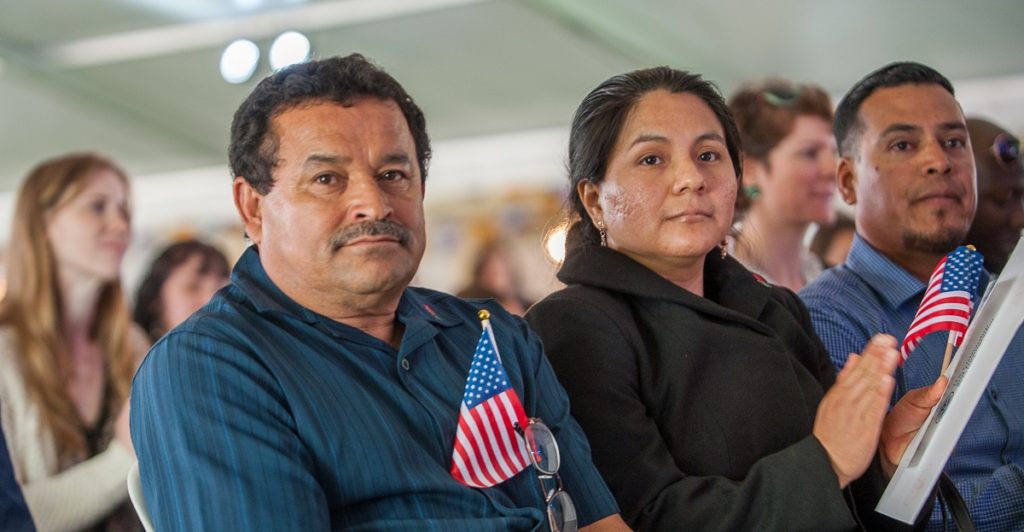 DACA and Other Undocumented Immigrants
By itself, the Deferred Action for Childhood Arrivals (DACA) program does not provide a pathway to citizenship. However, many DACA recipients, dreamers, and other undocumented immigrants are able to obtain legal status through family-based or even employment-based immigration paths. It isn't uncommon for a DACA recipient to meet and marry as U.S. citizen. Provided the undocumented person initially made a lawful entry to the United States, it is generally a straight forward process to adjust status to green card holder. (A lawful entry was made if the individual entered with a valid visa or parole, even if that visa status is now expired.) The couple files an adjustment of status package, and the undocumented person eventually is granted permanent residence and no longer needs DACA protections. Generally, the permanent resident spouse may apply for U.S. citizenship after three years of marriage to a U.S. citizen.
Individuals who do not have a lawful entry will have a more difficult path to citizenship. In these cases, we recommend the applicant consult with an immigration attorney to obtain an I-601 waiver.
RECOMMENDED: DACA Green Card through Marriage
U.S. Military Path to Citizenship
Special provisions of immigration law authorize USCIS to expedite the application and naturalization process for certain active duty and veteran U.S. armed forces service members. Specifically, an individual who is serving in the U.S. armed forces (Army, Air Force, Marines, Navy or Coast Guard) or was recently honorably discharged (within 6 months) may be eligible to apply for expedited citizenship through naturalization. When applying on the basis of military service, the continuous residence and physical presence requirements are waived. That means that the applicant need only be a permanent resident by the date of the citizenship interview. Applicants must meet the other naturalization requirements for service members.
About CitizenPath
CitizenPath provides simple, affordable, step-by-step guidance through USCIS immigration applications. Individuals, attorneys and non-profits use the service on desktop or mobile device to prepare immigration forms accurately, avoiding costly delays. CitizenPath allows users to try the service for free and provides a 100% money-back guarantee that USCIS will approve the application or petition. We provide support for the Citizenship Application (Form N-400), Green Card Renewal (Form I-90), and several other immigration services.