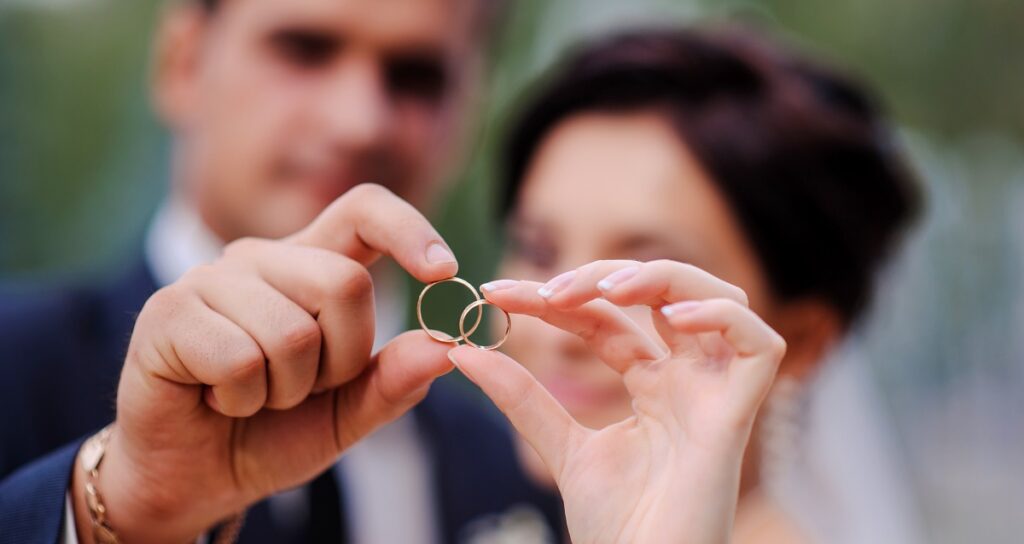 The Deferred Action for Childhood Arrivals (DACA) program was meant to be a short-term solution when President Obama introduced it in 2012. Since then, it has weathered numerous court challenges and has been the pawn in countless political battles. DACA protection is in danger if lawmakers can't come together to find a reasonable solution for the more than 700,000 people whose parents brought them to the U.S. as children. This has put a renewed emphasis for many DACA recipients to find other paths to a legal immigration status. Obtaining a DACA green card through marriage to a U.S. citizen is one of the most common ways to gain a permanent, lawful legal status.
RECOMMENDED: 4 Paths to Legal Status for Undocumented Immigrants
The DACA program does not provide a direct path to permanent residence (green card). However, certain individuals with deferred action can apply for permanent residence in the United States. In other words, under current immigration law, no individual can apply for a green card on the basis of having DACA. There must be some other factor that makes a DACA recipient eligible for a green card. These factors may include marriage to a U.S. citizen, certain employment, and others. The most common scenario, and the focus of this article, is a DACA recipient who marries a U.S. citizen and then wants to adjust status to permanent resident.
However, marriage to a U.S. citizen doesn't make a green card automatically accessible. Immigration law considers the spouse of a U.S. citizen an immediate relative for immigration purposes. This relationship provides unique privileges not afforded to others applying for a green card. Yet, there are other eligibility requirements before an individual may be eligible for a green card.
Undocumented Dilemma
Once married to a U.S. citizen, an intending immigrant may potentially apply for a green card in one of two ways: consular processing or adjustment of status. Consular processing involves applying for the green card outside the United States at a U.S. embassy or consulate. For example, a Mexican national would generally apply for an immigrant visa (green card) at a U.S. embassy or consulate in Mexico. This creates a major obstacle for most undocumented immigrants. Individuals who accrue unlawful presence in the United States, and subsequently leave the country, and attempt to re-enter the United States lawfully, may be subject to either a 3- or 10-year bar, based on the amount of time they have accrued unlawful presence in the United States. Someone who has accrued more than 180 days of unlawful presence triggers a 3-year ban once he or she departs the U.S. Certain DACA recipients who obtained DACA before age 18 and have continued to keep their DACA status current may not have accrued unlawful presence. We highly recommend that you consult with an immigration attorney before making this determination.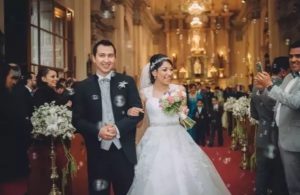 On the other hand, adjustment of status has its own challenges. Adjustment of status is the processing of applying for a green card from within the United States. One of the principal requirements for adjustment eligibility is a lawful entry. Generally, an adjustment of status applicant must have a legal entry. An applicant that entered without inspection will generally be denied.
This Catch-22 dilemma makes it very difficult for many undocumented individuals, even with DACA, to apply for permanent residence. However, certain individuals are able to navigate through these issues and find a path to permanent residence. Many are eventually able to become U.S. citizens.
Lawful Entry
As mentioned, one of the major obstacles to a green card for many undocumented immigrants is a lawful entry. Generally, a lawful entry to the United States is a fundamental requirement for adjusting status to permanent resident.
Lawful entry means that you were admitted or paroled into the United States. For most people, this means that you entered the United States with valid documentation and made face to face contact with a U.S. immigration officer and that officer acknowledged your entry to the United States. Typically, this happens at a port of entry (e.g. airports, seaports, etc.) when you share your passport and visa. However, at some border entries, the officer may "wave" the visitors across while in their cars. This also counts as a lawful entry as long as you had the proper documentation (e.g. Visa Waiver Program).
Expired Visa
If you entered with a valid visa, but that visa has since expired, you still had a lawful entry. For example, a child that entered the U.S. with a valid B-2 visitor visa 20 years ago lawfully entered the United States. Even if the visa is expired now, the initial entry was legal. As long as this individual has not departed the United States since entering, the initial B-2 entry satisfies the requirement of a lawful entry. Using a border crossing card at a port of entry is also a lawful entry. (Department of State issues a combination B-1/B-2 visa in the form of a border crossing card to certain Mexican citizens.)
If you are uncertain how you entered, you can reference your DACA application. Refer to "Immigration Status at Your Last Arrival" on Form I-765, Application for Employment Authorization. This can be found in Part 2, Item 24 of the 10/31/22 edition of Form I-765. You'll also need evidence of your lawful entry. Your initial DACA application package should include this evidence.
Advance Parole
Certain people that initially entered the U.S. without inspection (unlawful entry) have obtained a lawful entry by using advance parole. For example, persons with DACA that traveled abroad and then entered the U.S. with an advance parole travel document have lawfully entered the United States.
Either of these types of entries — with a valid visa or advance parole – qualify as lawful entries for the purposes of adjusting status. An individual with DACA who has a lawful entry and who married a U.S. citizen may generally file an adjustment of status application. The principal form is Form I-485, Application to Adjust Status. But an adjustment of status package typically includes several other additional forms.
I-601A Provisional Waiver
For DACA recipients without a lawful entry, the process of obtaining a permanent residence through marriage can be considerably more difficult and perilous. Fortunately, there is an I-601A provisional waiver. But this path still comes with some risk and should be used with the assistance of an experienced immigration attorney.
The I-601A waiver allows an individual subject to a 3- or 10-year ban to get provisional approval of their unlawful presence waiver before having to depart the United States to attend the immigrant visa interview at the U.S. embassy or consulate. Approval of this waiver, helps a DACA recipient (or any undocumented person) avoid the risk of being stuck outside of the United States. Generally, the applicant with an approved waiver will depart the U.S., attend the consular interview in their country of origin, and return to the U.S. soon after.
USCIS will only approve an I-601A waiver if the applicant can prove the imposition of the 3- or 10-year bar would cause an "extreme hardship" to their U.S. citizen spouse. The definition of extreme hardship and proving its existence should be left to your attorney.
RECOMMENDED: Determining if You Need the I-601A Waiver for Unlawful Presence
Other Considerations
Marriage to a U.S. citizen has tremendous benefits. Immigration law "overlooks" many violations that would otherwise be grounds of inadmissibility. However, not all is forgiven. Even as an immediate relative with DACA, an individual will encounter major obstacles if he or he has ever:
Committed a crime after receiving DACA status
Created fraudulent documents or otherwise deceived immigration officials
Misrepresented himself or herself as a U.S. citizen
Departed the U.S. and reentered without advance parole or other authorization
If one of the above issues applies to your situation, consult with an immigration attorney before attempting to file any USCIS forms.
Permanent Bar
In addition to the 3-and 10-year bars, there is a permanent bar. This bar permanently prevents individuals from reentering the United States if they collected one year of unlawful presence and then entered or attempted to enter the U.S. without permission. For obvious reasons, this is extremely serious and could prevent an individual from obtaining permanent residence.
Applying for a DACA Green Card through Marriage
If you have a lawful entry – even if your status is now expired – you may be able to apply for a marriage-based green card on your own. The DACA spouse must file an adjustment of status package with USCIS. The typical package includes the following forms:
I-485, Application to Register Permanent Residence or Adjust Status
I-130, Petition for Alien Relative
I-130A, Supplemental Information for Spouse Beneficiary
I-864, Affidavit of Support
I-693, Report of Medical Examination and Vaccination Record
I-765, Application for Employment Authorization (optional)
I-131, Application for Travel Document (optional)
RECOMMENDED: How to Assemble Your Adjustment of Status Package
About CitizenPath
CitizenPath provides simple, affordable, step-by-step guidance through USCIS immigration applications. Individuals, attorneys and non-profits use the service on desktop or mobile device to prepare immigration forms accurately, avoiding costly delays. CitizenPath allows users to try the service for free and provides a 100% money-back guarantee that USCIS will approve the application or petition. We provide support for the Adjustment of Status Application (Form I-485) and other USCIS forms necessary for your DACA green card through marriage.
In addition to your prepared forms, CitizenPath provides you with a set of personalized filing instructions. Our filing instructions are customized to your answers in the application so you know exactly what to do for your specific situation. The filing instructions provide detailed directions on supporting documents, how to organize your application, and where to mail it.
Want more immigration tips and how-to information for your family?
Sign up for CitizenPath's FREE immigration newsletter and
SAVE 10%
on our immigration services