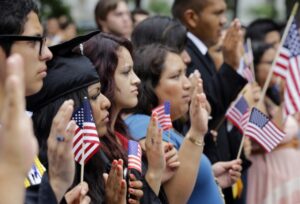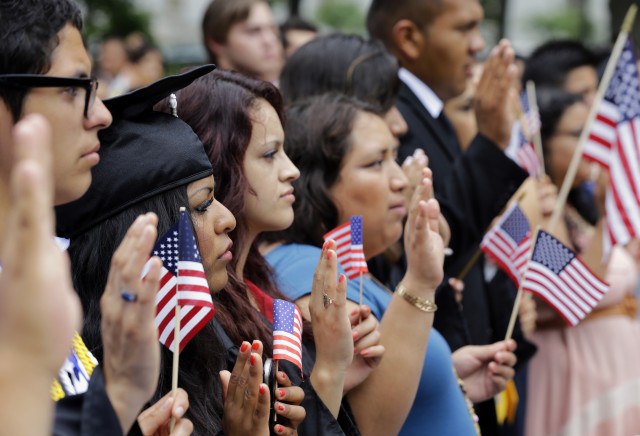 Want to apply for citizenship but still have some lingering questions? These are the top 7 questions asked by people getting ready to file Form N-400, Application for Naturalization (also known as the U.S. citizenship application).
There are an estimated 8 million permanent residents who are eligible for citizenship but are apprehensive because of the unknown. It's a big step. Here's what many of them want to know.
Can I apply for citizenship with an expired green card?
It's expensive to renew a green card. If you intend to apply U.S. citizenship also, it's understandable that you don't want to pay for both. You may file Form N-400, Application for Naturalization, to apply for citizenship with an expired green card. The green card must be in your possession. Therefore, if your card has been lost or stolen, you'll need to replace your green card before applying for citizenship.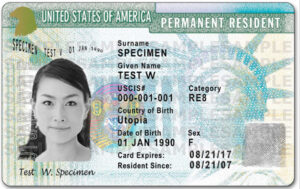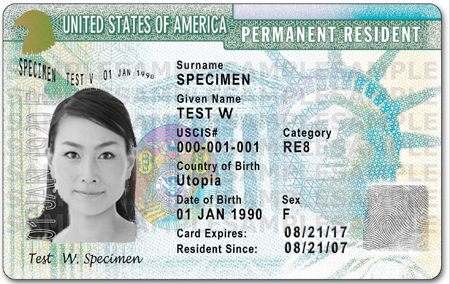 Although you may use an expired green card to apply for citizenship, an expired green card can create other problems. Some of the biggest problems associated with an expired green card include international travel, obtaining employment in the U.S. and obtaining a home loan. In some cases there are solutions that can resolve the problem while you wait for citizenship.
How much does it cost to apply for citizenship?
In most cases, the total USCIS fee to file the U.S. citizenship application is $725. This includes the $640 filing fee and the $85 biometrics appointment fee.
But, how much does it cost not to apply for citizenship? Compared the long-term costs of remaining a permanent resident, becoming a U.S. citizen is far less expensive. For example, the average 35-year old will pay another $4,428 in USCIS fees over his lifetime if he continues to be permanent resident. Use the Citizenship Cost Calculator to see how much it may cost you.
USCIS has made it easier in recent years to pay the N-400 fees. You may pay by credit card. Just submit Form G-1450, Authorization for Credit Card Transactions, with the Form N-400. People with low incomes may qualify for a fee waiver. Applicants who are 75 years old or more, do not have to pay the biometrics fee. And finally, those who are honorably serving in the U.S. armed forces will pay no fees at all.
What if I fail the citizenship test?
Many applicants are surprised to find that the citizenship test isn't as difficult as expected. However, if you do fail the test, you will be given another opportunity to take the test at a later date.
Study materials have made it easier than ever to pass the citizenship test. After filing Form N-400, you'll be given an English and civics test. If you know what to study, this can be easy for most everyone to pass.
English Test: You will only be expected to read, write, and understand simple vocabulary and use basic grammar. You can even study the vocabulary words in advance.
History and Civics Test: The history and civics test has only 10 questions, and you will only need to answer six questions correctly to pass. But these aren't surprise questions. You can study them before the test from a list of 100 possible questions.
For older permanent residents (age 50 or more) or applicants with medical disabilities, there are also several exemptions for the test.
A list of vocabulary words and 100 sample test questions can be downloaded from our free guide called Become a U.S. Citizen.
Can I apply for citizenship if I forget to register for Selective Service?
Forgetting to register for Selective Service can create a major problem if you're applying for citizenship. Men between the ages of 18 and 26 are expected to register for the Selective Service and provide proof for the purposes of naturalizing as a U.S. citizen. This requirement applies to U.S. citizens, permanent residents, refugees, asylees, and even undocumented aliens. It does not apply to women or foreign nationals in the United States with non-immigrant visas (e.g. tourists, students, business, etc.). By failing to register for the Selective Service, the applicant will most likely fail the "good moral character" requirement for N-400 and the application will be rejected.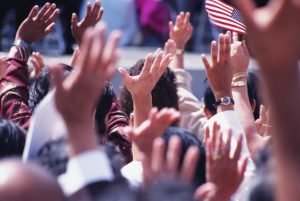 Applicants that are 18 to 26 years old can resolve the problem immediately by registering for Selective Service at www.sss.gov. Applicants that are age 26-31 are in a more difficult position if they've forgotten to register. It is too late to register for Selective Service, and they will not be able to demonstrate good moral character during their most recent five years as a permanent resident. However, applicants age 31 or older will be outside this window. The failure to register for Selective Service does not affect an applicant's five-year history of good moral character. Learn more in Failing to Register for Selective Service.
How does USCIS determine if I have good moral character?
To be eligible for naturalization a successful candidate must be a person of good moral character. When reviewing your Form N-400, Application for Naturalization, USCIS will make that determination. Examples of things that might demonstrate a lack of good moral character include but aren't limited to:
Any crime against a person with intent to harm.
Any crime against property or the Government that involves "fraud" or evil intent.
Two or more crimes for which the aggregate sentence was 5 years or more.
Violating any controlled substance law of the United States, any State, or any foreign country.
Habitual drunkenness.
Illegal gambling.
Prostitution.
Polygamy (marriage to more than one person at the same time).
Lying to gain immigration benefits.
Failing to pay court-ordered child support or alimony payments.
Confinement in jail, prison, or similar institution for which the total confinement was 180 days or more during the past 5 years (or 3 years if you are applying based on your marriage to a United States citizen).
Failing to complete any probation, parole, or suspended sentence before you apply for naturalization.
Terrorist acts.
Persecution of anyone because of race, religion, national origin, political opinion, or social group.
If you believe that the "good moral character" requirement may be a problem for you, please contact an experienced immigration attorney before filing N-400.
How long does it take to become a citizen?
The length of the naturalization process can vary depending on several factors including: the case load at USCIS and your ability to submit a well-prepared application. It will typically take 5-8 months to naturalize after filing Form N-400. It may be shorter for some and longer for others.
For most people, there are three major appointments that you'll need to attend. They are:
Biometrics Appointment
Citizenship Interview
Oath Ceremony
Read more about each step in What Happens After Filing Form N-400.
Am I eligible to file a U.S. citizenship application?
There are an estimated 8 million lawful permanent residents in the United States who are eligible for citizenship. In the majority of cases, permanent residents apply on the basis of five years of continuous residence in the United States. To be eligible on this basis, the applicant must:
Be at least 18 years old
Be a permanent resident (green card holder) for at least 5 years
Have lived within their state of residence for at least 3 months before filing the application
Have continuous residence in the U.S. as a permanent resident for 5 years before filing the application
Live continuously within the U.S. from the date of filing your application until the time of naturalization
Be physically present in the U.S. for at least 30 months out of the 5 years before filing the application
Be able to pass the English test as well as U.S. history and government test
Be a person of good moral character
We go into the details of the above requirements in more detail in Citizenship Requirements for 5-Year Permanent Resident.
There are exceptions to these requirements for permanent residents who have been married to a U.S. citizen for three years and for applicants serving or who recently served in the U.S. armed forces.
To test your readiness, you can also start the Form N-400 application on CitizenPath to check your eligibility. Our brief N-400 eligibility check with ask you the important questions to see if you may be eligible to apply for citizenship.
About CitizenPath
CitizenPath is the online immigration service that provides simple, step-by-step guidance through USCIS applications and petitions. Designed by immigration attorneys, our low-cost service simplifies the application process by explaining each question and providing alerts if your answer is a problem. We even guarantee that USCIS will accept your application. CitizenPath provides support for the Citizenship Application (Form N-400), Green Card Renewal/Replacement (Form I-90), and several other popular forms.