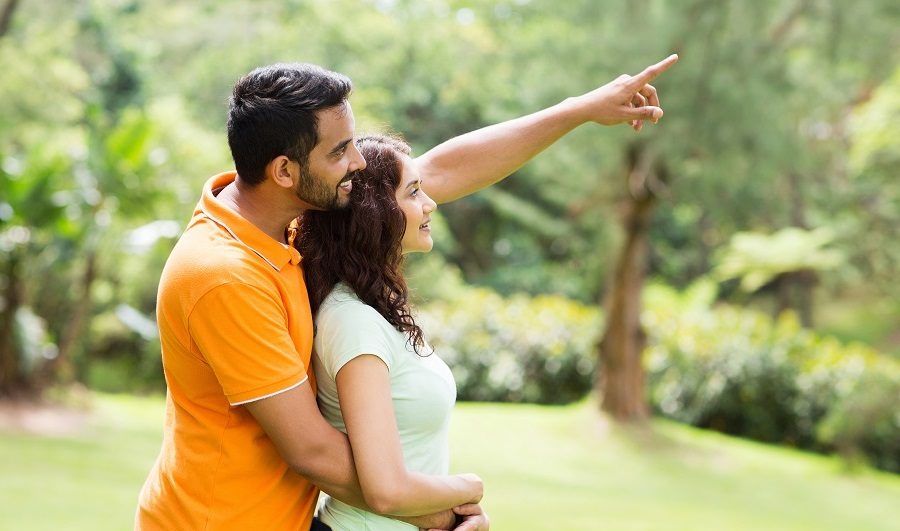 Marriage green card is a common phrase used to describe a permanent resident card obtained through marriage to a U.S. citizen or lawful permanent resident. Permanent residence is an immigration status that allows a foreign national to live and work in the United States permanently. Generally, the permanent resident may also choose to naturalize as a U.S. citizen once eligible.
A marriage-based green card can be one of the quickest ways to obtain permanent residence. The marriage alone doesn't provide any immigration status to a foreign national. But marriage to a U.S. citizen or permanent resident is a qualifying relationship for a foreign national to apply for immigration benefits like a green card.
Marriage Green Card through Adjustment of Status
Certain individuals who are already inside the United States may be able to apply for the marriage green card without leaving. Adjustment of status is the process of applying for permanent residence from within the United States. However, this benefit is only available to those who have an immigrant visa immediately available to them. The spouse of a U.S. citizen always has a visa available. That's because they are in the immediate relative category. At the time of writing this article, spouses of permanent residents are a current category. Therefore, they also have an immigrant visa immediately available. However, this could change in the future if the visa backlog grows.
Eligibility to Adjust Status as a Spouse
In order to adjust status to permanent resident, a spouse must generally meet all of the following requirements:
Lawful marriage (from any country) to the U.S. citizen petitioner;
An immigrant visa is immediately available (always available for the spouse of U.S. citizen); and
Lawful entry to the U.S.
The couple must be legally married, and neither spouse can be married to someone else at the same time. This must be a bona fide marriage. In other words, it must not be a fake marriage entered into for the purposes of gaining immigration benefits. This is discussed in more detail below.
Filing an Adjustment of Status Application
An adjustment of status application is really a package of multiple forms and supporting documents that the applicant files with U.S. Citizenship and Immigration Services (USCIS). The principal application is Form I-485, Application to Register Permanent Residence or Adjust Status. An adjustment of status package for a marriage green card will generally include the following USCIS forms:
I-485, Application to Register Permanent Residence or Adjust Status
I-130, Petition for Alien Relative
I-130A, Supplemental Information for Spouse Beneficiary
I-864, Affidavit of Support
I-693, Report of Medical Examination and Vaccination Record
I-765, Application for Employment Authorization (optional)
I-131, Application for Travel Document (optional)
The complete adjustment of status package will also include several supporting documents as required by each USCIS form. This list is dependent on the answers you provide on the application. For instructions on supporting documents, please refer to the USCIS website for each form or refer to the customized filing instructions that CitizenPath provides with your preparation of the application.
CitizenPath provides an affordable and easy way to prepare your adjustment of status package online. People with straight-forward cases can file quickly. If you don't have a straight-forward situation, we'll tell you before you even pay for our service. You'll even have access to an experienced support team if you have questions. See complete pricing for a typical adjustment of status package and get started here.
RECOMMENDED: Adjustment of Status Time Line
Adjustment of Status Interview
Not all adjustment of status applicants are required to attend an interview, but marriage-based applicants will always have an interview. If you have a bona fide marriage and otherwise are not inadmissible to the United States, you should find the adjustment of status interview a simple matter. In most cases the interview takes less than 30 minutes and results in a decision on your green card.
Marriage Green Card through Consular Processing
Applicants who cannot adjust status as described above will apply for permanent residence through consular processing. This is the process of applying for a green card outside the United States. It's the more common path for most immigrants.
Petitioning a Spouse
The consular processing path begins with the U.S. citizen or permanent resident filing a petition with USCIS. A marriage-based petition will generally include the following forms:
I-130, Petition for Alien Relative
I-130A, Supplemental Information for Spouse Beneficiary
Again, USCIS will require the petitioner to submit several supporting documents as well. Refer to the USCIS website or CitizenPath's custom filing instructions for details. CitizenPath can also help you through consular processing. Prepare Forms I-130 and I-130A quickly and affordably through our web-based service.
Once USCIS approves the I-130 petition, they will forward it to the National Visa Center. If an immigrant visa is available, the NVC will begin scheduling the consular process. (Remember, there's always an immigrant visa available to the spouses of U.S. citizens.) For spouses of permanent residents, the case may reside with the NVC for several months while waiting for the visa to become available.
Before a consular interview can happen, the NVC will ask the foreign spouse to submit the immigrant visa application (DS-260) and submit several supporting documents like the Form I-864, Affidavit of Support. Additionally, there will be processing fees for the visa application and affidavit of support. See what happens after filing the petition in the I-130 time line.
Consular Interview
In most cases, the interview will be a U.S. embassy or consulate office. The U.S. petitioner is never required to attend the interview but can act as a supportive participant in many cases. Consular interviews are also generally under 30 minutes and will result in an immigrant visa once approved. For an overview of possible questions and what to take to your consular interview for a marriage green card, read Green Card Interview Questions for Spouses.
Adjustment versus Consular Processing
Very few people have a choice between adjustment of status and consular processing. However, some spouses of U.S. citizens that are present in the United States do have this choice. In most cases, spouses who are eligible to adjust status prefer to do so. It allows the foreign spouse to stay in the United States while waiting for the marriage green card. On the other hand, consular processing can often result in quicker processing times. The trade off is that the couple may be separated. Each path has its own advantages and disadvantages. For a detailed breakdown read Adjustment of Status vs Consular Processing.
Grounds of Inadmissibility
Every green card applicant is checked for inadmissibility before entering the United States. If the applicant is already physically present in the U.S., he or she is still checked for inadmissibility before being admitted as a permanent resident. Individuals with a history of criminal or terrorist activities, drug abuse, infectious medical problems, or certain other characteristics will generally not be allowed to enter the U.S.
The following list summarizes some of the major classes of inadmissibility. In many cases, a waiver is available.
| | |
| --- | --- |
| Classes of Inadmissibility | Waiver Availability |
| People with communicable diseases like tuberculosis | |
| People with physical or mental disorders that may cause harm to themselves or others | |
| Drug abusers or addicts | |
| Drug traffickers | |
| People without proper vaccinations | |
| People with convictions for crimes involving moral turpitude | |
| People who have violated immigration laws | |
| Prostitutes | |
| People with multiple criminal convictions | |
| Spies | |
| Terrorists | |
| Nazis | |
| People likely to become dependent on need-based government assistance | |
For a more in-depth discussion, read Grounds of Inadmissibility. If your situation may include any of the above conditions, please consult with an immigration attorney before attempting to file any USCIS form.
Bona Fide Marriage
A marriage-based green card is one of the quickest paths to becoming a permanent resident in the United States. Because of this, the marriage green card process has been prone to fraud by certain individuals that fake a marriage in order to gain immigration benefits. Therefore, getting a green card through marriage is closely scrutinized by USCIS. As a part of the application process, you'll need to prove that you have a real, bona fide marriage.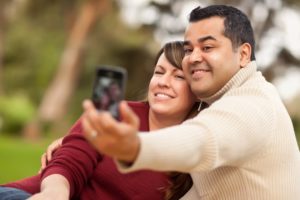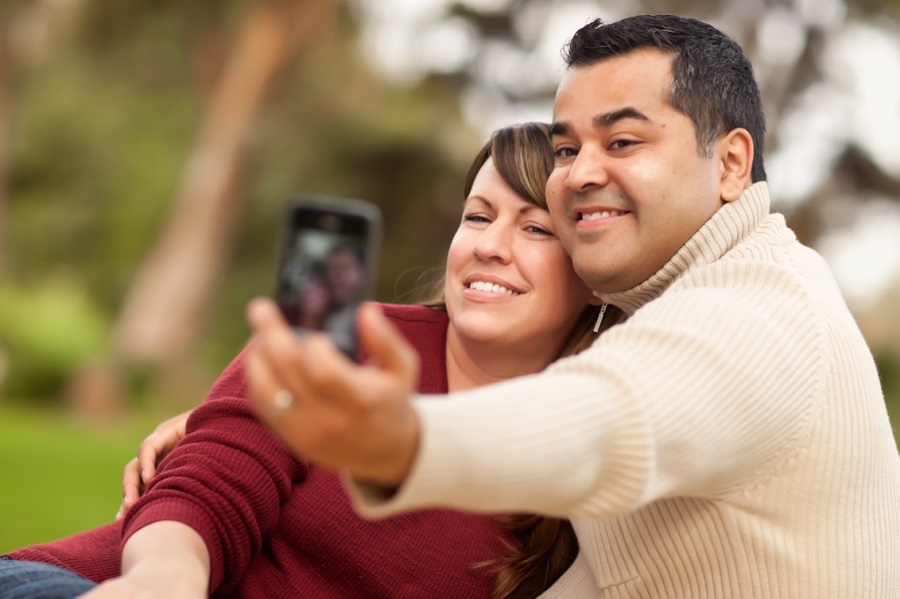 USCIS will scrutinize your case to confirm there is no attempt to evade immigration laws with a fraudulent marriage. Anybody can get a marriage certificate. USCIS will need evidence that your marriage is the real thing. Therefore, it will be necessary to submit evidence that you and your spouse have a genuine, bona fide marriage. To establish the bona fides of your marriage, the following items are examples of acceptable forms of evidence:
Documents showing co-mingling of financial resources such as joint bank accounts, credit card statements, tax returns, insurance policies, home mortgages or other loans
Documents showing joint ownership or property such as a home or auto title
A lease showing joint tenancy of a common residence
Birth certificate(s) of child(ren) born into the marriage
Affidavits sworn to or affirmed by third parties having personal knowledge of the bona fides of the marital relationship.
It's recommended that you submit as many documents as possible to strengthen your case.
RECOMMENDED: Best Evidence of Bona Fide Marriage to Support a Spousal I-130 Petition
Undocumented Spouses
Many undocumented spouses are able to obtain permanent residence through marriage. In many cases, the undocumented spouses of U.S. citizens can adjust status on their own. However, there are two very important pre-requisites. The applicant must be the spouse of a U.S. citizen and generally must have a lawful entry. Undocumented spouses of permanent residents or individuals that do not have a lawful entry should seek the assistance of an immigration attorney.
The foreign spouse's admission to the United States is a significant factor. In order to adjust status, the undocumented spouse will need to prove that he or she had a lawful entry to the United States.
Entered the U.S. with lawful means that has now expired
People that have lawfully entered the U.S. were generally inspected by a Customs and Border Protection (CBP) officer at a port of entry such as an airport, seaport or border crossing. The individual would have entered with one of the following:
Valid non-immigrant visa (i.e. tourist visa, student visa or temporary worker visa);
Advance parole;
Border crossing card; or
Under the Visa Waiver Program.
If that lawful means of entry has now expired, the immigrant is out of status and considered to be undocumented. But it's possible for the spouse of a U.S. citizen to obtain a marriage green card even after overstaying a visa by several years. The applicant will need to provide evidence of the lawful entry by submitting a copy of either a visa stamp or the Form I-94 (Arrival/Departure record) with the I-485 application.
RECOMMENDED: Applying for a Green Card After a Visa Overstay
Entered the U.S. without any visa
A person that has entered the U.S. without inspection is generally considered to be unlawfully in the U.S. and classified as "entered without inspection." Persons that have entered without inspection typically snuck across the border or entered through a border crossing but avoided inspection (i.e. hiding in a car). Even persons that have been granted Deferred Action for Childhood Arrivals (DACA) may be included in this group.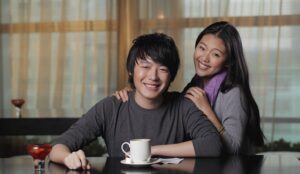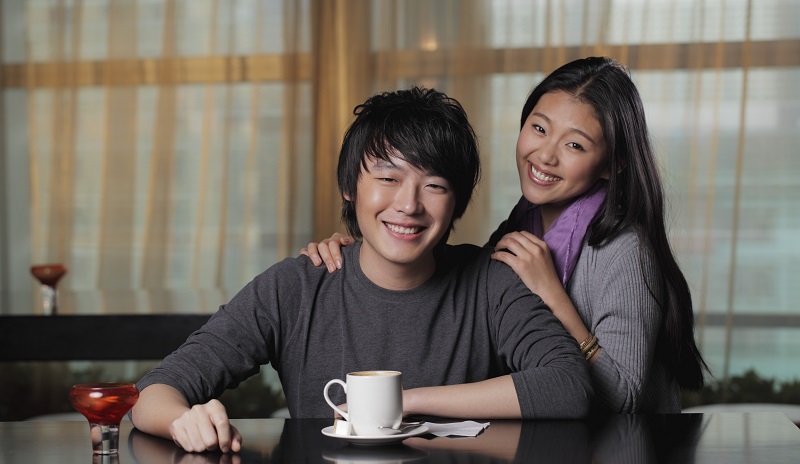 The situation becomes much more complicated for spouses that entered the U.S. without inspection. The undocumented immigrant must return to the home country to apply through the U.S. consulate. Unfortunately, once an undocumented immigrant enters the U.S., stays for more than six months and then leaves, he or she triggers a 3- or 10-year bar on reentry. This is a major obstacle and requires that the undocumented immigrant submit a waiver application to USCIS before departing the United States for the consular interview.
It's possible for an individual with an unlawful entry to obtain a green card through marriage. But this is a complex procedure that requires thorough analysis by an experienced immigration lawyer. There are risks involved. A failed provisional waiver could result in the foreign spouse being barred from entry to the U.S. For these reasons, persons in this situation are highly encouraged to consult with an experienced immigration attorney before filing any USCIS forms.
RECOMMENDED: Determining if You Need the I-601A Waiver for Unlawful Presence
K-1 Path for Fiancés
This article is written for couples that are already married. Couples that are engaged to be married and plan to marry inside the United States use a different process. Instead, the U.S. citizen petitions to get the foreign fiancé at K-1 visa by filing Form I-129F, Petition for Alien Fiancé. Within 90 days of arriving in the United States, the couple must get married and the alien fiancé must adjust status to a permanent resident by filing the adjustment of status application.
RECOMMENDED: Overview of the K-1 Fiancé Visa Process
U.S. immigration law does not permit a permanent resident to petition a fiancé. There are two options. If eligible, the permanent resident can apply for U.S. citizenship. Once a U.S. citizen, the petitioner can file Form I-129F and bring his/her fiancé to the United States. Alternatively, the couple can marry outside the United States. Once married, the permanent resident can petition the spouse.
Marriage-Based Green Cards for Same-Sex Couples
LGBTQ couples that are already married may utilize the U.S. immigration system as would any other opposite-sex married couple. However, only a relationship legally considered to be a marriage in the jurisdiction where it took place establishes eligibility as a spouse for immigration purposes. Gay people cannot "legally" marry in every country of the world. Provided the marriage is lawful in the state, province or country where it took place, you can use the same processes described in the previous sections of this article.
About CitizenPath
CitizenPath provides simple, affordable, step-by-step guidance through USCIS immigration applications. Individuals, attorneys and non-profits use the service on desktop or mobile device to prepare immigration forms accurately, avoiding costly delays. CitizenPath allows users to try the service for free and provides a 100% money-back guarantee that USCIS will approve the application or petition. We provide support for the Adjustment of Status Application (Form I-485), Petition for Alien Relative (Form I-130), Citizenship Application (Form N-400), and several other USCIS forms.
Note to Reader: This post was originally published on September 11, 2018, and has been modified with improvements.
Want more immigration tips and how-to information for your family?
Sign up for CitizenPath's FREE immigration newsletter and
SAVE 10%
on our immigration services