Resources for permanent residents to overcome barriers like money, age, language, and civics knowledge.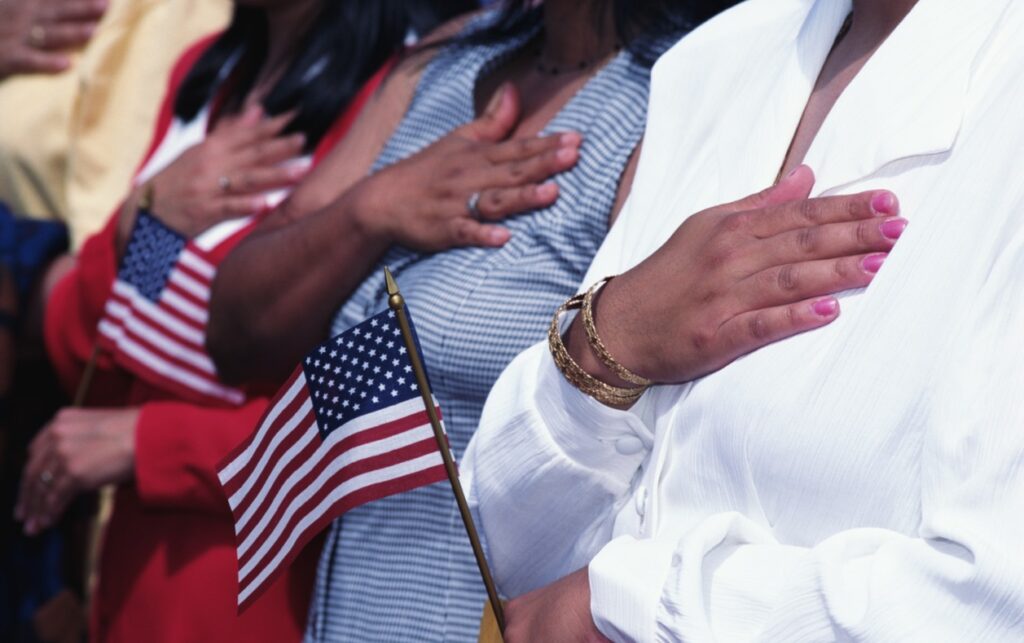 If you've put off naturalization because you think it's too difficult or too expensive, think again. Provisions in the law and numerous free resources are making it easier than ever to become a U.S. citizen.
CitizenPath published a free guide for permanent residents that want to become U.S. citizens through the naturalization process. The free guide includes 30 pages of tips and valuable information about the naturalization process. It even includes 100 sample test questions and a necessary vocabulary list.
Vote in Future Elections
While it may be too late to vote in the 2020 Presidential Election, there will be another election soon. As a voting American, you also have the right to steer the government on decisions related to immigration reform and healthcare. The naturalization process takes 8-12 months, so
get started on the N-400 application today
.
 
In addition to voting, there are huge benefits to citizenship. Did you know it's significantly less expensive to be a U.S. citizen? Use the Citizenship Cost Calculator to see your cost to become a U.S. citizen compared to remaining a permanent resident.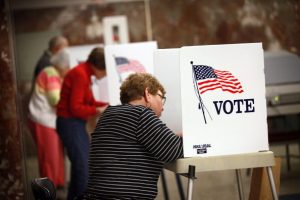 U.S. citizens also get priority service. You can help relatives immigrate to the United States more quickly as a U.S. citizen. Carrying a U.S. passport can help expedite your travel abroad. And if you ever get into trouble, the U.S. government will be there help.
Once you naturalize as a U.S. citizen, you'll always be a U.S. citizen. In many cases, you can hold dual citizenship by retaining citizenship with your home country.
RECOMMENDED: Dual Citizenship
Becoming a U.S. Citizen is Affordable
The $725 USCIS fee for naturalization is a lot. But when compared to the lifetime costs of remaining a permanent resident, citizenship through naturalization is very affordable. Did you know the average 35-year old permanent resident will spend another $4,400 in green card renewal fees over a lifetime? Check your lifetime costs with this cost calculator. Applicants 75 years of age or older are exempt from the biometric fee, and U.S. armed forces applicants don't have to pay a fee at all!
Fee Waiver
USCIS will grant a fee waiver if you are unable to pay the fees and meet certain criteria. You will likely qualify for the fee waiver if your income is below 150% of the poverty level. Other factors that may help you qualify include receiving a means-tested benefit or you are experiencing a financial hardship that prevents you from paying the filing fee. Learn more about fee waivers.
Reduced Fee for N-400
You may request a reduced filing fee for the application if your documented annual household income is greater than 150 percent but not more than 200 percent of the Federal Poverty Guidelines at the time you file. If you qualify, you'll have to pay a reduced filing fee of $405. Learn more about fee waivers.
Credit Cards
Don't have the cash? USCIS will now accept credit cards (Visa, MasterCard, American Express and Discover) for the N-400 fees. Use Form G-1450 to pay by credit card.
Preparing for the U.S. Citizenship Tests
Study materials have made it easier than ever to take the test to become a U.S. citizen. After filing Form N-400, you'll be given an English and civics test. If you know what to study, this can be easy for most everyone to pass.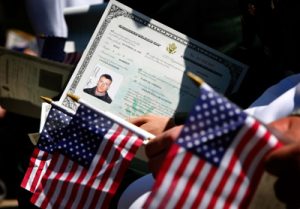 English Test: You will only be expected to read, write, and understand simple vocabulary and use basic grammar. In fact, you can study the vocabulary words in advance.
History and Civics Test: The history and civics test has 10 questions, and you will only need to answer 6 questions correctly to pass. But these aren't surprise questions. You can study them before the test from a list of 100 possible questions.
For older permanent residents (age 50 or more) or applicants with medical disabilities, there are also several exemptions for the test.
A list of vocabulary words and 100 sample test questions can be downloaded from the USCIS website or download Become a U.S. Citizen.
Eligibility to Become a U.S. Citizen
There are millions of eligible permanent residents that don't yet enjoy all of the rights, benefits, and responsibilities that come with being a full American citizen. According a White House fact sheet, approximately 8.8 million permanent residents are currently eligible to apply for citizenship. Almost one third of these individuals has been in the United States for more than 25 years!
In fact, the vast majority of candidates apply as 5-year permanent residents. If you've been a permanent resident for at least 5 years, you may be eligible if you also:
Are at least 18 years old
Have lived within your current state for at least 3 months
Have been physically in the U.S. for 30 months out of the past 5 years
Are a person of good moral character
Can read, write and speak some very basic English
Can learn some facts about U.S. history
There are also provisions for permanent residents that have been married to a U.S. citizen for 3 years or permanent residents serving in the military. These provisions reduce the requirements and even eliminate certain requirements.
RECOMMENDED: 3 Practical Benefits of U.S. Citizenship That Shouldn't Be Overlooked
Citizenship Application: How to Become a U.S. Citizen
When you're ready to apply for U.S. citizenship through naturalization, you'll use USCIS Form N-400, Application for Naturalization. The application and instructions can be downloaded from the USCIS website.
For applicants that want a little extra help, CitizenPath offers a low-cost service that makes it easier and more reliable to apply to become a U.S. citizen. N-400 applicants use CitizenPath's service because it:
It's easier

The self-help service guides you through questions with step-by-step instructions and helpful information.

Designed by attorneys

The service was designed by attorneys that understand the U.S. immigration system. We'll even provide alerts if we find a problem with the application.

USCIS acceptance is guaranteed

When you prepare Form N-400 on the CitizenPath website, we guarantee that USCIS will accept your application.

It's free to try

Prepare the entire application without a credit card or account. You only pay for the service once you're satisfied and ready to print the documents.
No credit card or sign up is required to try CitizenPath. Get started with N-400.
About CitizenPath
CitizenPath provides simple, affordable, step-by-step guidance through USCIS immigration applications. Individuals, attorneys and non-profits use the service on desktop or mobile device to prepare immigration forms accurately, avoiding costly delays. CitizenPath allows users to try the service for free and provides a 100% money-back guarantee that USCIS will approve the application or petition. We provide support for the Citizenship Application (Form N-400), Green Card Renewal (Form I-90), and several other immigration services.
Note to Reader: This post was originally published on November 17, 2015, and has been modified with improvements.