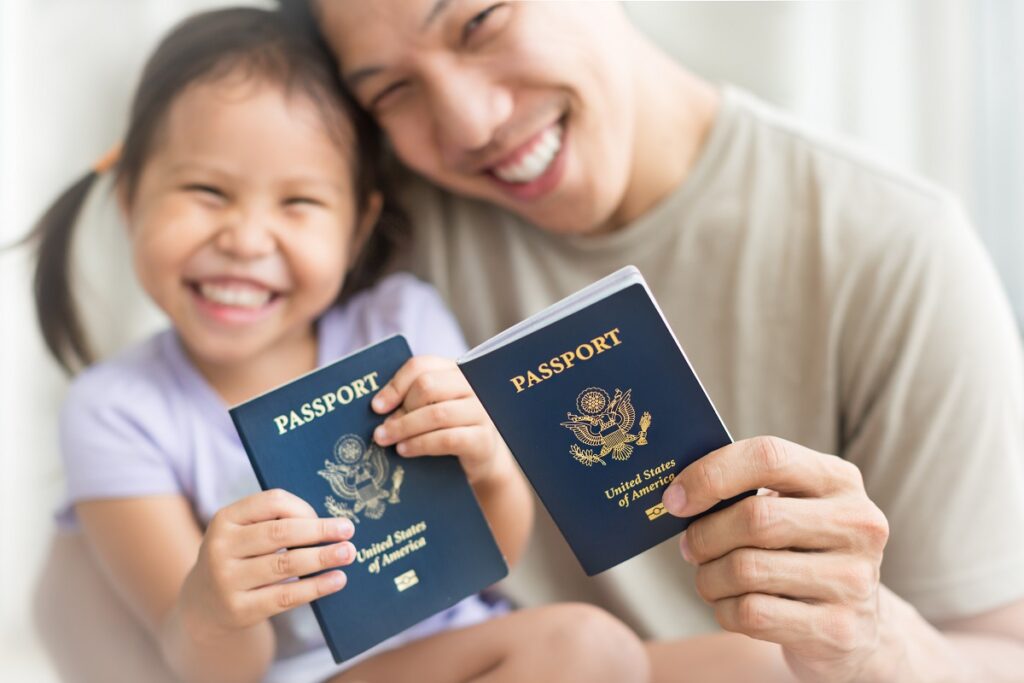 If you're already a lawful permanent resident or U.S. national, it may be a great time apply for U.S. citizenship. The process of obtaining U.S. citizenship is called "naturalization." An estimated 9 million permanent residents in the United States are eligible to naturalize right now. Some may procrastinate because they perceive it to be complicated and others because it's too expensive. With the Trump administration threatening to increase the price of naturalization and many people out of work, now may be an exceptional time to learn how to get U.S. citizenship at a reduced cost.
Permanent residents are eligible to apply for naturalization after meeting U.S. residency and other requirements. There a numerous benefits to becoming a citizen. Studies have shown that naturalized U.S. citizens generally earn a higher income than permanent residents. Once you naturalize, you also never have to pay a green card renewal fee again.
RECOMMENDED: 3 Practical Benefits of U.S. Citizenship That Shouldn't Be Overlooked
Determine Eligibility for Naturalization
If you are a permanent resident who has lived in the United States for at least five years, you are likely eligible to apply for naturalization. What's more, spouses of U.S. citizens are generally subject to just a three-year requirement. There are several other exceptions to the five-year residency requirement, most of which affect small numbers of immigrants. Military applicants can often apply after just one year of residency. Not sure if you are eligible? You can review the citizenship requirements or start the N-400 eligibility quiz to determine your eligibility.
How to Get U.S. Citizenship with Reduced Fees (or No Fees)
If you have a low income or have become unemployed, we'll show you how to get U.S. citizenship at a reduce cost or possibly no USCIS fees. USCIS makes accommodations for permanent residents who want to apply for citizenship but can't afford it. There is a reduced fee for certain individuals. There is also a fee waiver for others.
Reduced Fee
Low income permanent residents may qualify for a reduced fee when filing Form N-400. You may request a reduced filing fee for Form N-400, Application for Naturalization, if your documented annual household income is greater than 150 percent but not more than 200 percent of the Federal Poverty Guidelines at the time you file.
2020 Federal Poverty Guidelines
Each year, the federal government comes up with poverty guidelines. USCIS uses the guidelines to determine who may qualify for a reduced fee or fee waiver. The table below addresses residents of all states and territories except for Alaska and Hawaii. If you live in one of these two states, please refer to Form I-912P.
Household Size
150% of Poverty Guidelines
200% of Poverty Guidelines
1
$19,410
$25,520
2
$25,860
$34,480
3
$32,580
$43,440
4
$39,300
$52,400
Each additional
household member
$6,720
$8,960
If you qualify for a reduced filing fee, file Form I-942, Request for Reduced Fee. When filing Form N-400, you must submit the reduce fee ($320) and the biometrics fee ($85) for the N-400 along with your I-942.
Fee Waiver
The COVID-19 outbreak has affected the livelihood of many Americans, including permanent residents. If a household member has lost a job, and your family income has been severely affected, you may qualify for a fee waiver. That means you may be able to apply for U.S. citizenship with no fee.
To qualify for a fee waiver, one of the following must be met:
You, your spouse, or the head of household living with you, are currently receiving a means-tested benefit.
Your household income is at or below the 150% poverty level at the time you file.
You are experiencing a financial hardship that prevents you from paying the filing fee, including unexpected medical bills or emergencies.
To request a fee waiver, file Form I-912, Request for Fee Waiver. When filing Form N-400, you must submit the Form I-912 on top. Do not include any fee. You must be able to document your qualifications. In other words, you'll need to submit supporting documentation for how you meet the fee waiver requirement. Refer to the Form I-912 instructions for your specific situation.
How Your Children Get Free Citizenship
Learn how to get U.S. citizenship for your children as well. Generally, child may become U.S. citizens at no cost when their parent(s) naturalizes. The process is known as derivative citizenship.
Under the Child Citizenship Act of 2000, children under 18 automatically acquire U.S. citizenship if the following three conditions have been fulfilled:
At least one of the child's parents is a U.S. citizen by birth or naturalization;
The child is a permanent resident under 18 years of age;
The child is residing in or has resided in the United States in the legal and physical custody of the U.S. citizen parent.
Assuming that all three conditions are met, the child immediately becomes a U.S. citizen when the parent naturalizes. At this point, the child may obtain a Certificate of Citizenship or request a U.S. passport. This is another good reason to apply for naturalization now, before your children age out.
RECOMMENDED: Proving Your Child's US Citizenship after Naturalization
Public Charge Rule
Requesting a fee waiver or being granted a fee waiver does not affect your eligibility to become a U.S. citizen. Low income is not a factor. Lately, many permanent residents have been afraid of fee waivers because of the government's new public charge rule. However, the public charge rule generally does not affect permanent residents. It is designed for individuals who are applying for a green card, not those that have a green card. You may use a fee waiver without penalty.
About CitizenPath
CitizenPath provides simple, affordable, step-by-step guidance through USCIS immigration applications. Individuals, attorneys and non-profits use the service on desktop or mobile device to prepare immigration forms accurately, avoiding costly delays. CitizenPath allows users to try the service for free and provides a 100% money-back guarantee that USCIS will approve the application or petition. We provide support for the Citizenship Application (Form N-400), Green Card Renewal (Form I-90), and several other commonly used USCIS forms.
Want more immigration tips and how-to information for your family?
Sign up for CitizenPath's FREE immigration newsletter and
SAVE 10%
on our immigration services