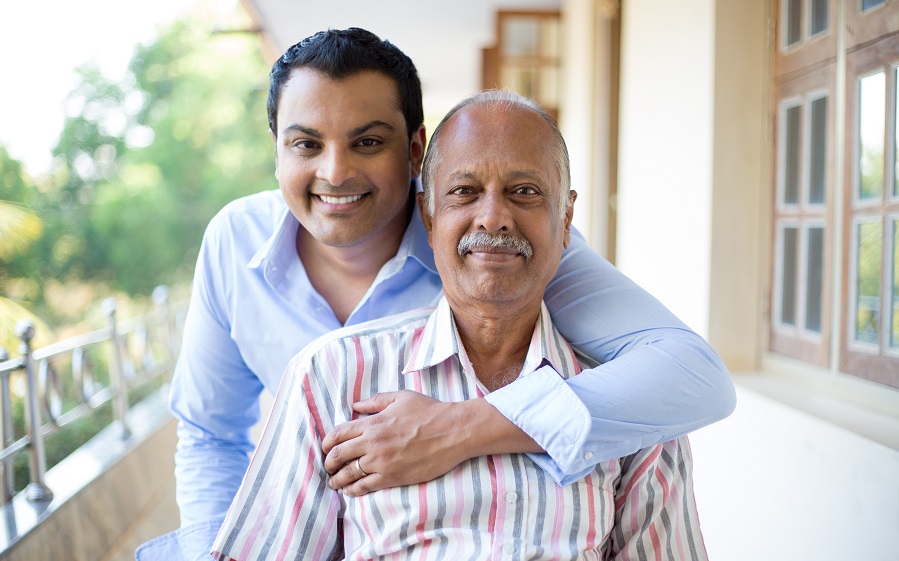 Form G-1450 has come to the rescue of individuals who want to pay USCIS fees by credit card. But there are certain guidelines; you cannot use G-1450 in all situations.
Historically, USCIS required filers of immigration forms to pay their fees with a check or money order. But when the fees are large, this pre-payment of services can be burdensome. More recently, U.S. Citizenship and Immigration Services (USCIS) began allowing naturalization applicants to pay their fees with a credit card. The application for U.S. citizenship comes with a one-time fee that must be paid in full at the time of filing. By submitting Form G-1450, Authorization for Credit Card Transactions, an applicant can now pay this fee with a credit card.
USCIS fees have been a barrier to U.S. citizenship for many permanent residents. Form G-1450 makes U.S. citizenship more affordable for permanent residents. By paying the one-time fee with a credit card, applicants are able to pay it off as they are able.
What is Form G-1450
Form G-1450, Authorization for Credit Card Transactions, is a USCIS form that enables filers to pay USCIS fees by credit card or debit card. It's a simple, one-page form that gets submitted with the primary form. For example, naturalization applicants would submit the G-1450 along with Form N-400, Application for Naturalization.
USCIS will not charge you additional fee for using a credit card. There is no processing fee. If the USCIS fee is $100, you will pay exactly $100.
It is a one-time use form. By submitting the G-1450, you are not putting your credit card number "on file" with USCIS for future payments. In fact, USCIS destroys the form after processing your payment. If you want to pay for another USCIS fee in the future, you'll need to submit another G-1450.
Pay USCIS Fees by Credit Card
The form is fairly self-explanatory and easy to fill out. Provide your address, credit card billing information, and payment information.
USCIS will accept Visa, MasterCard, American Express and Discover cards on Form G-1450. You may even use gift cards with Visa, MasterCard, American Express and Discover logos. However, you may not split your payment. If you choose to use Form G-1450 to pay by credit card, you must pay the entire fee with a single card. (If you use a gift card, it must cover the entire fee.) Likewise, you may not split your payment between cash and card. You must choose one or the other.
You may only use Form G-1450 for certain forms filed at USCIS lockboxes. A lockbox is a service that is set up to receive and process payments. The USCIS lockbox facilities are designated locations that receive your form/application and process your payments. Thus, you may only pay USCIS fees by credit for these forms.
Submit G-1450 at the same time you file the primary form. Again, using Form N-400 as an example, you must submit the payment at the same time you mail in the Form N-400, Application for Naturalization. Paper clip the G-1450 on top of Form N-400. Make sure that you have filled out the entire form, including signature. An improperly prepared G-1450 is the equivalent of an incorrect payment, and USCIS will reject the entire application. Likewise, USCIS will reject your application if the card is declined.
Form G-1450 usage guidelines:
Use Form G-1450 only to pay fees for forms processed at lockbox facilities
Submit your entire USCIS fee on a single G-1450 (using only one credit card number)
When filing multiple applications, submit a separate G-1450 with each application. For example, if you and your spouse are both renewing a green card, submit separate I-90 applications with separate G-1450 payments.
Before filing, confirm that you have sufficient credit to make the payment.
Where to Get G-1450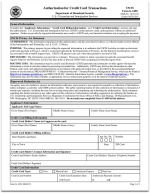 Download Form G-1450 from the USCIS website for free. USCIS will occasionally update versions to their forms. So make sure you are using the most current edition.
Do not submit the form to any organization except USCIS. Remember, the form has personally identifiable information, not to mention your credit card number. Only submit it along with your primary USCIS forms.
Preparing USCIS Forms Has Never Been Easier
CitizenPath provides simple, affordable, step-by-step guidance through USCIS immigration applications. Individuals, attorneys and non-profits use the service on desktop or mobile device to prepare immigration forms accurately, avoiding costly delays. CitizenPath allows users to try the service for free and provides a 100% money-back guarantee that USCIS will approve the application or petition. We provide support for Adjustment of Status Application (Form I-485), Naturalization Application (Form N-400), and several other USCIS forms.