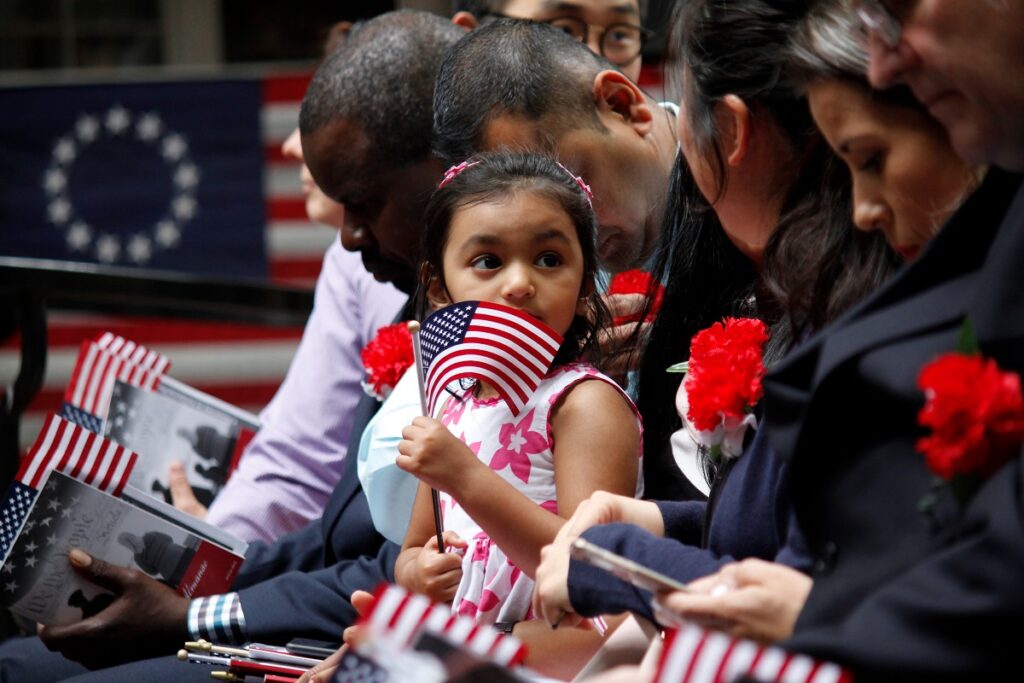 One of the common reasons permanent residents don't apply for U.S. citizenship – cost. It presently costs $725 to file Form N-400, Application for Naturalization. That's a lot of money, but it's less expensive than remaining a permanent resident. And the cost of citizenship will only get more expensive in the future as U.S. Citizenship and Immigration Services (USCIS) raises fees.
There are approximately 13.6 million immigrants in the United States who are lawful permanent residents, otherwise known as green card holders. According to the U.S. Department of Homeland Security, an estimated 9.1 million of those permanent residents are eligible to naturalize (become a U.S. citizens). Yet many are trapped in an expensive cycle of green card renewal.
The best way to escape this cycle is to become a U.S. citizen. After naturalizing as a U.S. citizen, you won't need to pay anymore USCIS fees or file forms. Over a lifetime, that can save you and your family thousands of dollars.
You can save yourself a lot of money by naturalizing now. Here are some of the ways that you can beat the costs of U.S. citizenship:
The cost of citizenship is significantly less that keeping a green card.

It actually costs less to become a U.S. citizen when you take a look at the long term costs. How much? It will probably amaze you.

Did you know that the average 30 year-old permanent resident will pay another $5,313 over his lifetime in green card renewal fees? Check your own costs with the Citizenship Cost Calculator.

Most permanent residents have a green card that must be renewed every 10 years. The current USCIS fee for replacing or renewing a green card is $540. So every 10 years you will pay to renew a green card. Don't forget, if the green card is lost, stolen or damaged, it will cost another $540 to replace it. And USCIS fees keep increasing for green card renewal also. Over just the last 10 years USCIS fees for green card renewal have increased significantly.

But there is a one-time USCIS fee for the naturalization application. Over a lifetime, U.S. citizenship is much less expensive. After all, you won't ever have to pay another USCIS fee again!

You can now pay the cost of citizenship with a credit card.

If you don't have the entire filing fee, simply submit Form G-1450, Authorization for Credit Card Transactions, with your Form N-400, Application for Naturalization. If you choose to pay with a credit or debit card, you must pay the entire fee using a single card.

You may use Visa, MasterCard, American Express or Discover to pay the USCIS fee. You may also use gift cards with Visa, MasterCard, American Express and Discover logos.

Low income families can file a fee waiver.

Because some applicants cannot afford to pay the filing fees, USCIS established a fee waiver process for the citizenship application. USCIS will approve a fee waiver if you clearly demonstrate that you are unable to pay the filing fees. Even if your financial difficulties are temporary — such as a COVID-related furlough — you may qualify for a fee waiver.

Total Fee Waiver

USCIS will provide a fee waiver for Form N-400, Application for Naturalization, if you provide documentation showing that you qualify based upon one of the following criteria:

You, your spouse, or the head of household living with you, are currently receiving a means-tested benefit. Examples of means-tested benefits programs include: Medicaid, Supplemental Nutrition Assistance Program (SNAP, formerly called Food Stamps), Temporary Assistance to Needy Families (TANF), and Supplemental Security Income (SSI).
Your household income is at or below 150 percent of the Federal Poverty Guidelines at the time you file. Check the current Federal Poverty Guidelines for this year at Form I-912P, HHS Poverty Guidelines for Fee Waiver Requests. For example, a household of four can't have household income of more than $39,300 to qualify in 2020 (within the 48 contiguous states).
You are currently experiencing financial hardship that prevents you from paying the filing fee, including unexpected medical bills or emergencies.

To request a fee waiver, you can submit Form I-912, Request for Fee Waiver, with your Form N-400. Be sure to include proof that you meet the criteria. Additional instructions and examples of evidence can be found on the USCIS Fee Waiver page.

Reduced Cost of Citizenship

You may request a reduced filing fee for Form N-400, Application for Naturalization, if your documented annual household income is greater than 150 percent but not more than 200 percent of the Federal Poverty Guidelines at the time you file.

If you qualify for a reduced filing fee, file Form I-942, Request for Reduced Fee. When filing Form N-400, you must submit the reduce fee ($320) and the biometrics fee ($85) for the N-400 along with your I-942.
Disclosure: CitizenPath partners with certain vendors who serve the immigrant community to bring you information about their services. MYRA Wealth is a valued partner, but this is not a sponsored post.
Filing N-400 Without a Lawyer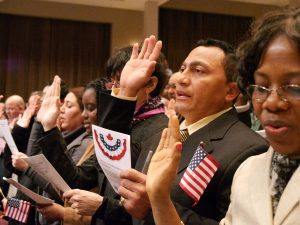 People with straight-forward cases (e.g. no immigration violations or arrests) can generally file Form N-400 without a lawyer. But still, the citizenship application can be a daunting process.
CitizenPath is an affordable immigration service that was created to make preparing the application easy. Designed by immigration attorneys, it's a do-it-yourself service that puts you in control. The software helps you avoid common errors that result in N-400 rejections and denials. Alerts will let you know if there's a problem before you pay.
RECOMMENDED: 5 Common Reasons Form N-400 Gets Denied
There's no sign up or credit card required to get started. Upon completion, you'll receive a neatly prepared application that's ready to sign and file. You'll also get simple instructions that exactly which supporting documents to submit for your situation. Customer support is also standing by to help. Try it now >>
Note to Reader: This post was originally published on May 17, 2016, and has been modified with improvements.