Elon Musk: Modern Day Business Titan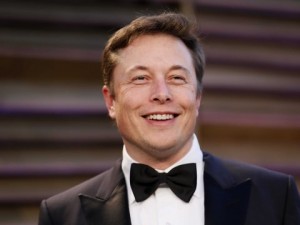 Like Henry Ford, J.P. Morgan and the men that built America before him, Elon Musk is changing the business landscape forever with innovative technological advancements.
Background
In 1971, Elon Musk was born in South Africa to a Canadian mother and a South African-born British father. By the age of 12, he had already taught himself computer code and had sold his first video game. His ability to harness value from technology and create world-changing businesses was taking shape.
Musk would first migrate to Canada in 1988 and then to the United States in 1992 to attend the University of Pennsylvania. He would earn bachelor degrees in economics and physics before moving on the California. After flirting with an advanced degree at Stanford, Musk left the program after only two days to pursue his entrepreneurial aspirations in the areas of the Internet, renewable energy and outer space. In 2002, he became an American citizen.
Professional Accomplishments
By 1999 Musk had already become a multimillionaire after selling his first company, Zip2, to Compaq. He wasted no time in launching his next company, the beginning of what would become PayPal. Musk's growing ambition for change led him to launch SpaceX, a designer and manufacturer of space launch vehicles in 2002, leveraging $100 million of his personal fortune to do so. Within six years SpaceX had beaten out traditional aerospace giants to win the $1.6 billion NASA contract to replace the Space Shuttle. On May 25, 2012, the SpaceX Dragon vehicle docked with the ISS, making history as the first commercial company to launch and dock a vehicle to the International Space Station. Elon Musk also co-founded Tesla Motors and has been credited with leading the electric vehicle company to breakthrough success as the CEO. Additionally, Musk is involved in other projects such as SolarCity, the largest provider of solar power systems to the United States, and Hyperloop, a tube-based subsonic air travel system that would theoretically transport commuters between LA and San Francisco in 30 minutes or less.
Philanthropy & Nonprofit
Musk is chairman of the Musk Foundation, which focuses its philanthropic efforts on science education, pediatric health and clean energy. He is a trustee of the X Prize Foundation, promoting renewable-energy technologies, and he sits on the boards of The Space Foundation, The National Academies Aeronautics and Space Engineering Board, The Planetary Society, and Stanford Engineering Advisory Board. Musk is also a member of the board of trustees of Caltech.
Return to Famous Immigrant Birthdays in June