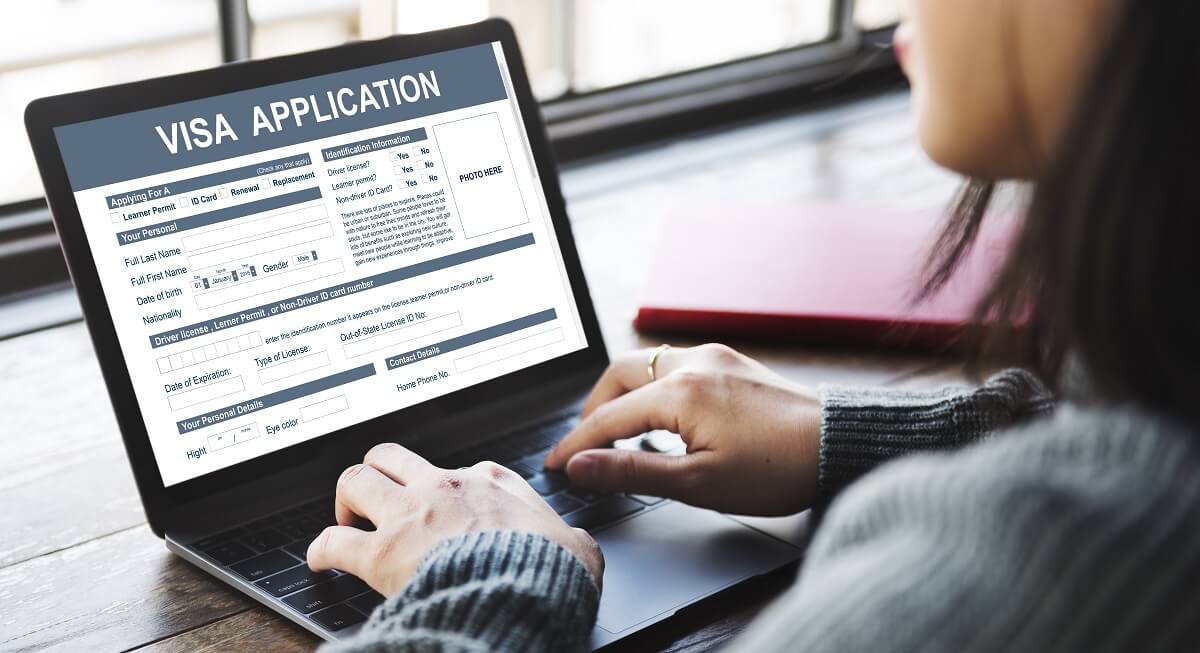 In simple terms, visa sponsorship is when a family member or organization advocates for an individual's visa. As the applicant for a visa, it means you have an advocate that supports your entry to the United States for the purposes stated in the visa. There are a variety of visa types and ways to get sponsored. Generally, sponsorship has a financial component as well.
Immigrant visas are for permanent immigration (green cards). But sponsoring a visa may apply to businesses helping an individual obtain a temporary work visa (such H-1B) or an organization that administers a visitor visa (like J-1).
Visa sponsorship is typically associated with a petition. The U.S.-based person or entity submits a petition on behalf of the foreign national. Once approved, the foreign national is generally able to apply for the desired visa.
Employment-Based Visa Sponsors
When American employers are unable to find qualified workers within the United States, various programs enable them to hire workers from outside the U.S. This is a great opportunity for foreign nationals to enter the U.S. for the purpose of employment. These jobs may be short engagements or could provide visa sponsorship for a green card.
Although there are various U.S. work visa types for foreign workers with specialized skills, most focus is on the popular H-1B visa. These visas are temporary and must be renewed regularly. Visa sponsorship means an employer is willing to obtain a work visa for highly-qualified candidates who live outside the United States. It's not a simple process for employers. They must prove that they were unable to fill their vacancies with qualified American workers before sponsoring a visa. When an organization sponsors an employment visa for a new employee, they help complete the application, prepare labor certification paperwork, and act as the petitioner for the visa.
3 Ways to Find a Sponsor for an Employment Visa
For employment-based green cards and work visas, the first step is to connect with potential visa sponsors. But how do you find one? Several databases exist to assist job search candidates like you. These websites may include extensive history on past sponsors, contacts, job types, qualifications and other valuable details.
Certain individuals may actually petition themselves for a green card. This is an extremely limited group of foreign nationals. To self-petition, the individual files Form I-360, Petition for Amerasian, Widow(er), or Special Immigrant, based on inclusion in one of the following categories:
Widows and Widowers of U.S. Citizens may file if they were not legally separated or divorced from the citizen at the time of his or her death, have not remarried, and that they file the petition within two years of the citizen's death.
Battered Spouses/Children/Parents may file if they were a victim of violence or extreme cruelty at the hands of a U.S citizen or lawful permanent resident spouse or parent or U.S. citizen son or daughter.
Special Immigrants may file if they are eligible under one of the various groups like religious workers or special immigrant juveniles.
Certain highly-skilled individuals may also self petition for employment-based visas. Generally, self-petitioners do not need a financial sponsor. Refer to the USCIS instructions for specific guidance.
Examples of Visa Sponsorship
There are a variety of USCIS forms to initiate the visa sponsorship process. Some of the common examples include:
| | | | |
| --- | --- | --- | --- |
| Form | Petitioner (sponsor) | Beneficiary | Type |
| I-129F, Petition for Alien Fiancé(e) | U.S. citizen | Foreign national fiancé | Family |
| I-130, Petition for Alien Relative | U.S. citizen or LPR | Foreign national relative in the immediate relative or family preference categories | Family |
| I-730, Refugee/Asylee Relative Petition | Refugee/asylee | Immediate relative of refugee or asylee | Family |
| I-129, Petition for a Non-immigrant Worker | U.S. employer | Foreign worker | Employment |
| I-140, Immigrant Petition for Alien Worker | U.S. employer | Foreign worker | Employment |
| I-360, Petition for Amerasian, Widow(er), or Special Immigrant | Self-petition | Varies | Special Immigrant |
| I-526, Immigrant Petition by Standalone Investor | Self-petition | Business investor | Investment |
Starting the Family Sponsorship
Both U.S. citizens and lawful permanent residents may start the sponsorship process by filing Form I-130, Petition for Alien Relative. Although there are additional forms along the way, this is how the process begins.
Ready to start? CitizenPath's service was designed by immigration attorneys to give you an affordable, reliable way to prepare the petition. You'll have the ability to prepare Form I-130 from the comfort of your own home knowing that you did everything right. To learn more about pricing and the 100% money-back guarantee, view our Immigrant Visa Petition Package.
CitizenPath provides simple, affordable, step-by-step guidance through USCIS immigration applications. Individuals, attorneys and non-profits use the service on desktop or mobile device to prepare immigration forms accurately, avoiding costly delays. CitizenPath allows users to try the service for free and provides a 100% money-back guarantee that USCIS will approve the application or petition. We provide support for the Petition for Alien Relative (Form I-130), Affidavit of Support (Form I-864), and several other immigration services.
Want more immigration tips and how-to information for your family?
Sign up for CitizenPath's FREE immigration newsletter and
SAVE 10%
on our immigration services