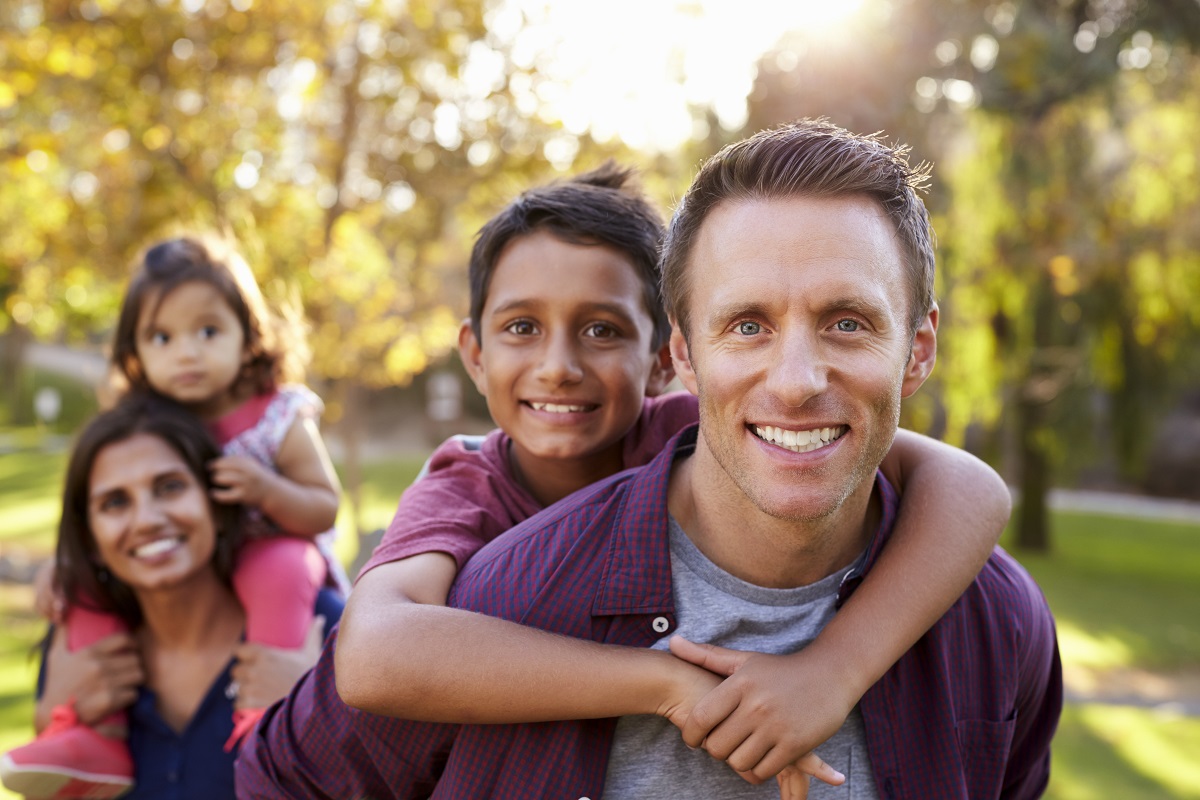 U.S. citizens who are living abroad and want to repatriate to the United States with a foreign family member will face the challenge of reestablishing domicile in the U.S. Basically, to help a relative immigrate, you must prove that you already live in the United States.
In the most common scenario, a U.S. citizen living abroad marries a foreign citizen spouse. They may (or may not) live in the foreign country for a few years before deciding to immigrate to the United States. The U.S. citizen petitions the American government (Form I-130) so that his/her foreign spouse can apply for an immigrant visa (green card). In theory, this is simple. The spouse of a U.S. citizen is eligible for a green card. The challenge comes when filing a related form known as Form I-864, Affidavit of Support.
The Need to Sponsor with Form I-864, Affidavit of Support
During the process of applying for an immigrant visa through consular processing or adjusting status while in the United States, a family-based green card applicant must also prove that he or she is not likely to become a "public charge" in the U.S. Typically, the public charge ground of inadmissibility can be removed with the sponsor submitting Form I-864, Affidavit of Support, on behalf of the intending immigrant. The Affidavit of Support is a contract between a sponsor and the U.S. government, in which the sponsor promises to repay the government if the intending immigrant should rely on certain public benefits in the future.
What about permanent residents domiciled abroad?
This article addresses the topic of U.S. citizen petitioners living abroad only. A U.S. lawful permanent resident who is living outside the United States may be in jeopardy of losing status if not already domiciled in the U.S. If you are a green card holder living abroad, please speak to an immigration attorney and familiarize yourself with the risks of living abroad before filing any forms or attempting to reenter the United States.
Domicile Requirement When Filing Form I-864
Form I-864 carries a fundamental requirement for the sponsor – he or she must have U.S. domicile. A domicile in the U.S. means that your principal residence must be located in the United States (to include the District of Columbia and U.S. territories), and you plan to maintain a principal residence in the U.S. for the foreseeable future. For someone who has been living abroad for several years, this may seem like an overwhelming obstacle.
If ignored, it's likely the petitioner will not qualify as a sponsor for the affidavit of support. Without an affidavit of support, immigration officials will not grant the spouse a green card. Thus, it may be necessary to prove that you "intend to reestablish U.S. domicile."
Steps to Reestablish U.S. Domicile
If you are a U.S. citizen domiciled abroad, you can submit Form I-864, Affidavit of Support, if you intend to reestablish U.S. domicile. In essence, you must prove that you will return to the United States and make it your permanent home.
Your proof should include convincing evidence that you will establish a domicile in the United States on or before the date of the intending immigrant's admission or adjustment of status.
In fact, U.S. immigration officials have shared several factors that may show an intention to reestablish U.S. domicile before or concurrently with the applicant including, but is not limited to, the following:
Opening a bank account
Transferring funds to the United States
Making investments in the United States
Accepting a job offer or seeking employment in the United States
Registering children in U.S. schools
Applying for a Social Security number
Voting in local, state or federal elections
Signing a lease or purchasing a primary residence
Establishing utility bills, telephone bills, etc. in the sponsor's name
This list of examples is not exclusive. That is, a sponsor may have other relevant evidence of plans to reestablish U.S. domicile. One piece of compelling evidence may be sufficient, but multiple examples of your intent to reestablish domicile in the U.S. is always preferable.
In addition, evidence that you are severing similar ties abroad may bolster your claim that you are moving back to the U.S.
Resigning from your foreign job
Closing accounts with foreign institutions
Selling assets such as a home or other property
Domicile for U.S. Citizens Employed Abroad by U.S. Organization
In some cases, it may not be necessary to reestablish U.S. domicile. Certain individuals may be employed abroad by a U.S. entity and continue to be domiciled in the United States.
U.S. citizens who live abroad will be considered U.S. domiciled if they are employed by one of the following U.S. organizations:
The U.S. government (including the U.S. Armed Forces, embassies, consular offices or other agencies);
An American institution of research recognized by the Secretary of Homeland Security (see list of qualifying institutions);
A U.S. firm or corporation engaged in whole or in part in the development of foreign trade and commerce with the United States, or a subsidiary of such a firm or corporation;
A public international organization in which the United States participates by treaty or statute;
A religious denomination having a bona fide organization in the United States, if the employment abroad involves the person's performance of priestly or ministerial functions on behalf of the denomination; or
A religious denomination or interdenominational missionary organization having a bona fide organization in the United States, if the person is engaged solely as a missionary.
For evidence, the sponsor must submit a letter from his or her employer on official letterhead indicating the dates of employment abroad. If applicable, the employer letter should ideally indicate that employment will continue once relocated within the United States.
Temporarily Abroad but Domiciled in the U.S.
U.S. citizens who live abroad temporarily may not have a requirement to reestablish U.S. domicile if they can prove that they maintained domicile in the U.S. while abroad. Some petitioners have remained abroad for extended periods of time but still maintain a principal residence in the United States. This is common among students, contract workers, and non-governmental organization (NGO) volunteers.
According to the State Department's Foreign Affairs Manual (9 FAM 302.8-2(B)(5) (U)), the sponsor must satisfy the consular officer that he or she meets the following criteria to establish that he or she is also maintaining a domicile in the United States:
Departed the United States for a limited, and not indefinite, period of time;
Intended to maintain a U.S. domicile at the time of departure; and
Can present convincing evidence of continued ties to the United States.
Therefore, your evidence should include proof that your visit or project had a definite end, you intended to maintain ties to the United States, and you kept ties to the U.S. after departing.
For individuals such as students and contractors, emphasize the term of your project. You can demonstrate that there was a defined end date (even if it was extended). You can also provide evidence that the length of your visit was limited by the terms of your visa in that country. Examples of evidence that you maintained ties in the United States include, but are not limited to:
Voting record in the United States
IRS transcript for U.S. tax returns
U.S. property ownership and maintenance records
Bank, mortgage or investment accounts maintained in the U.S.
Receipts for storage facilities in the U.S.
Renewal records of a U.S. driver's license
Subscriptions or contributions to organizations in the U.S.
Travel records for visits to family and friends in the U.S.
CitizenPath provides simple, affordable, step-by-step guidance through USCIS immigration applications. Individuals, attorneys and non-profits use the service on desktop or mobile device to prepare immigration forms accurately, avoiding costly delays. CitizenPath allows users to try the service for free and provides a 100% money-back guarantee that USCIS will approve the application or petition. We offer an Affidavit of Support Package (Form I-864), Immigrant Visa Petition Package (Form I-130), and several other immigration services.
Want more immigration tips and how-to information for your family?
Sign up for CitizenPath's FREE immigration newsletter and
SAVE 10%
on our immigration services