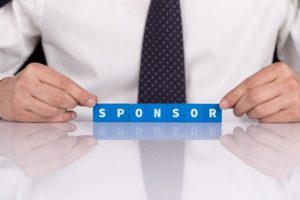 The difference between a joint sponsor and a household member can create significant confusion for immigrants and their sponsors. Likewise, which form each one should prepare to sponsor an immigrant creates uncertainty for many filers. There is a Form I-864 and I-864A; both are similar but unique forms with their own purposes.
A joint sponsor prepares another Form I-864. A household member prepares Form I-864A, Contract Between Sponsor and Household Member. But that's not the extent of the differences.
Petitioning Sponsor
First, it's important to understand that the person who petitioned the intending immigrant must submit Form I-864, Affidavit of Support. Even if the person who filed Form I-130 to petition a relative doesn't have an income, he or she is required to submit a Form I-864. The petitioning sponsor is also known as the main sponsor. If the main sponsor does not have sufficient income to support the intending immigrant, he or she may need the help of an additional sponsor.
The additional sponsor can be a joint sponsor or householder member. If the additional sponsor is not another relative that lives in the same household as the main sponsor, then he or she will generally be a joint sponsor.
Household Member
If there is a qualifying relative (spouse, adult child, parent, or sibling) that lives in the same household as the main sponsor, he or she may act as a household member that contributes income. To qualify as a household member, each person must be:
A qualifying family member (spouse, adult child, parent, or sibling) or dependent on the sponsor's federal tax return;
At least 18 years of age; and
Currently living at the same residence as the main sponsor.
The household member must submit Form I-864A, Contract Between Sponsor and Household Member, along with the main sponsor's Form I-864, Affidavit of Support. In certain cases, even the intending immigrant may contribute income.
RECOMMENDED: Household Members' Income on Affidavit of Support
For example, Aiko filed Form I-130 on behalf of her Japanese mother. However, Aiko is a homemaker without an income. She must file Form I-864, but she will need assistance from another sponsor. Aiko's husband has an income that meets the requirement. Since Aiko's husband is a relative who lives in the same household, he can use his income to contribute to the total household income.
When submitting the I-864A, the household member is adding his or her income to the main sponsor's income. The total household income is used to meet the requirement (generally 125% of the poverty guideline).
Mistakes on your Form I-864 Affidavit of Support can cause costly delays or a denial.
Prepare your I-864 correctly and affordably with CitizenPath. The attorney-reviewed software guides you through the affidavit and provides help to answer questions like this one. And personalized filing instructions help you to submit the affidavit today knowing that
you did everything right
! No credit card or signup required to get started.
Try it before you buy it >>
Joint Sponsor
A joint sponsor is an additional sponsor that doesn't have to be related (to either party) and doesn't have to live at the same address. The joint sponsor must:
Be a U.S. citizen, lawful permanent resident, or U.S. national who is at least 18 years of age, and
Have income of at least 125% of the federal poverty guidelines; and
Be domiciled in the United States, or its territories or possessions.
The joint sponsor will submit a separate Form I-864, Affidavit of Support in addition to the main sponsor's I-864. Unlike a household member, a joint sponsor is not contributing to the main sponsor's total household income. Instead, the joint sponsor must prove that he or she independently meets the financial requirements.
RECOMMENDED: Income Requirement to Sponsor a Relative for a Green Card
For example, Ravi petitioned his spouse from India. Ravi is young and doesn't quite meet the financial requirement to sponsor his spouse. Regardless, he will submit Form I-864 on behalf of his spouse. Additionally, he'll need another sponsor to help. Ravi's uncle is willing to act as the joint sponsor. His uncle prepares a separate I-864 affidavit (not Form I-864A) that is submitted with the Ravi's primary I-864 affidavit.