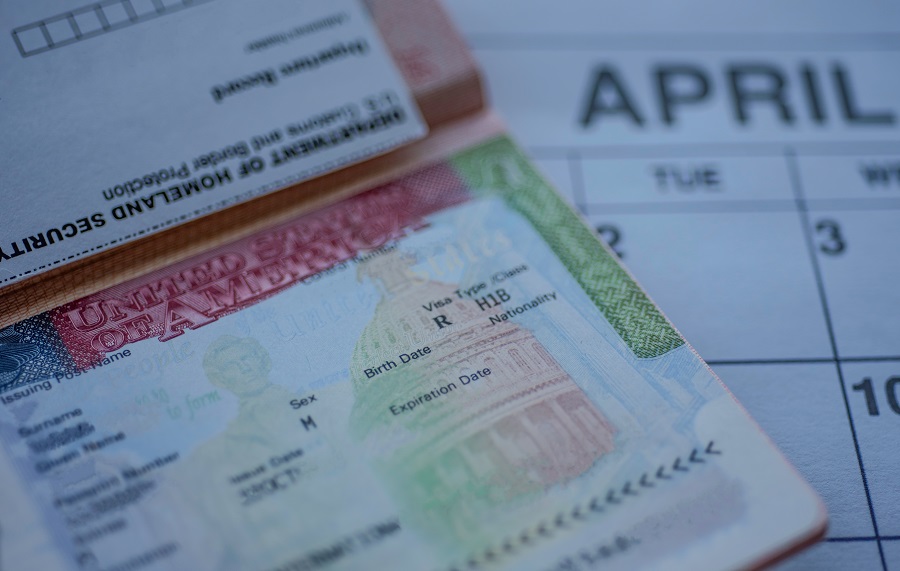 By itself, the H-1B visa does not provide a direct path to permanent resident status (green card) in the United States. In other words, something else has to happen in order for an H-1B foreign national to become eligible for a green card. While generally we think of the employment-based path for H-1B visa holders, there are various ways through the H-1B green card process.
The H-1B is a nonimmigrant visa. Essentially, that means it's temporary. A foreign national working in the United States on an H-1B visa may generally stay for a period of up to six years. Upon reaching that six-year mark, the H-1B visa holder generally must depart the United States or have an employer that wants to sponsor him or for permanent residence (green card).
Employment-based Path to a Green Card
As the name suggests, employment-based green cards are initiated by an American employer that is willing to sponsor an employee for permanent resident status. It costs money to sponsor an employee through the process. Therefore, these coveted roles are typically for well-educated employees with skill sets not in strong supply through the domestic workforce. The employment-based path to a green card is a rigorous process with three major steps:
PERM Labor Certification

Initially, the employer must clear the way to hire a foreign employee by filing a PERM application. The PERM – Program Electronic Review Management — system is the process for managing this paperwork with the American government. In short, the PERM process helps ensure that:

The current pool of U.S. workers (U.S. citizens, permanent residents, and other specially authorized aliens) has no one that is qualified, available and willing to perform the position; and
The salary offered is reasonable in the current labor market (prevailing wage determination).

PERM labor certification protects U.S. workers but also protects the H-1B green card prospect from artificially lowered wages.

File Form I-140

Again, it's the employer that must advance the H-1B green card process. The employer must file Form I-140, Immigrant Petition for Alien Workers, to request an employment-based immigrant visa. Upon successfully filing the I-140 petition, the beneficiary gets a "priority date." In many cases there is a long wait for an H-1B green card. The priority date marks the beneficiary's "place in line."

It's imperative the H-1B visa holder maintain lawful immigration status. H-1B workers are able to request an extension of their visa status in one-year increments if their labor certification or I-140 petition was filed a year prior to the beginning of their exemption from the normal 6-year limit.

File Form I-485

Finally, once Form I-140 is approved and an immigrant visa is available, the H-1B worker may adjust status to permanent resident. He or she must continue to be inside the United States and in a valid immigration status. The intending can immigrant adjusts status by filing Form I-485, Application to Register Permanent Residence or Adjust Status. While the adjustment of status application is technically filed by the foreign national, often the employer's legal counsel will continue to handle this part of the H-1B green card process.

The adjustment of status process can take several months, sometimes more than a year. Upon approval, USCIS grants the foreign national permanent resident status and issues him or her a green card.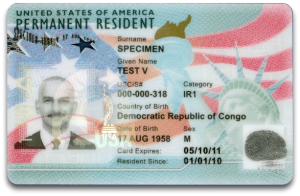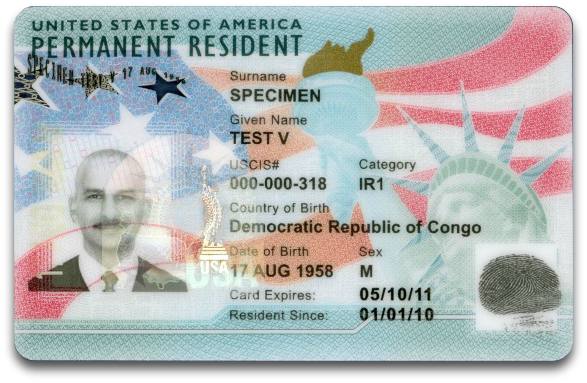 Request Job Portability
In certain cases, the H-1B green card applicant may switch jobs before USCIS grants permanent residence. This may be for a variety of reasons. The job may no longer be available or the petitioning company may have gone out of business. The H-1B visa holder may have also found a better job opportunity. The INA § 204(j) accommodates job portability for individuals who have:
Properly filed a Form I-485 based on an approved or pending Form I-140 that names them as the principal beneficiary;
A Form I-485 that has been pending with USCIS for 180 days or more since the receipt date; and
Received one of the following:

A new, permanent job offer from a U.S. employer that is in the same or similar occupational classification as the job offered in the original Form I-140, and the applicant would like to request that USCIS use the new job offer when making a decision on Form I-485; or
An RFE or a NOID from USCIS regarding the applicant's pending Form I-485 that asks for confirmation that the job offered to the applicant in the Form I-140 or a previously filed Supplement J is still available;
A NOID from USCIS regarding the applicant's Form I-485 because the petitioner has withdrawn the Form I-140 filed, or the petitioner of the applicant's Form I-140 has gone out of business.
The adjustment applicant may change jobs and still adjust status as long as the new job is in the same or a similar occupation. Before approving the I-485 application for adjustment of status, USCIS must receive a request for job portability which includes:
Form I-485 Supplement J, Confirmation of Bona Fide Job Offer or Request for Job Portability; and
Employment verification letter to confirm that an offer of permanent employment exists; and
Any other documentation needed to establish eligibility for portability.
The letter must contain a description of the job as well as the salary. The USCIS will use this letter to determine whether the job meets the same or similar occupation requirement.
Dual Intent Benefits of H-1B
Foreign nationals in H-1B nonimmigrant status can be the beneficiary of an immigrant visa petition, apply for adjustment of status, or take other steps toward permanent resident status without affecting their status. This is known as a dual intent visa and has been recognized in immigration law since passage of the Immigration Act of 1990. Most nonimmigrant visitors to the United States may not arrive with the intent to stay permanently. Dual intent means that the visitor may stay temporarily but also seek permanent residence. This is a special benefit.
H-1B Green Card Timeline
The time it takes to go from H-1B to green card can vary significantly based on the type of employment visa and your country of origin. As mentioned above, the process actually begins when the employer starts the PERM labor certification and ends when USCIS grants permanent residence. There are generally annual limits of different types of immigrant visas, and wait times can be lengthened by per-country limits.
The full employment-based H-1B green card timeline can range anywhere from 10 months to several years. Only applicants within unlimited visa categories visas can realistically adjust status within a year. Those with annual limits on their visa category will have to monitor the visa bulletin to determine when a priority date becomes current.
H-1B Marriage to a U.S. Citizen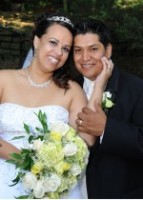 It isn't uncommon for H-1B visa holders find another path to a green card while working in the United States. One of those ways is through marriage to a U.S. citizen. In this case, the H-1B nonimmigrant does not need an employer to sponsor the green card. That's because his or her spouse may petition through the family-based system. The spouse of a U.S. citizen is in the immediate relative category, and there are significant benefits to this category. If the H-1B nonimmigrant has overstayed a visa or accepted any unauthorized employment, the grounds of inadmissibility do not apply to immediate relatives who adjust status. Those waiting through the H-1B green process may have lengthy wait times that last several years. The immediate relative category can often adjust status within approximately one year.
Instead of filing Form I-485 on the basis of an I-140 petition, the H-1B visa holder may concurrently file the I-485 application with the family-based petition (Form I-130, Petition for Alien Relative). Learn more about family-based adjustment of status.
The H-1B may also obtain permanent residence through marriage to another green card holder. However, unless an immigrant visa is immediately available, he or she will not be able to adjust status. Instead, the foreign national uses consular processing.
Other Paths through the H-1B Green Card Process
In addition to the marriage-based path, there are other family categories which could make an H-1B nonimmigrant eligible for permanent resident status in the United States. For a complete list of possible relationships, view the immediate relative and family preference categories.
In some cases, H-1B nonimmigrants have also been able to adjust status through the green card lottery, asylum status or U visa.
About CitizenPath
CitizenPath provides simple, affordable, step-by-step guidance through USCIS immigration applications. Individuals, attorneys and non-profits use the service on desktop or mobile device to prepare immigration forms accurately, avoiding costly delays. CitizenPath allows users to try the service for free and provides a 100% money-back guarantee that USCIS will approve the application or petition. We provide support for the Petition for Alien Relative (Form I-130), Adjustment of Status Application (Form I-485), and several other immigration packages.
Source: USCIS