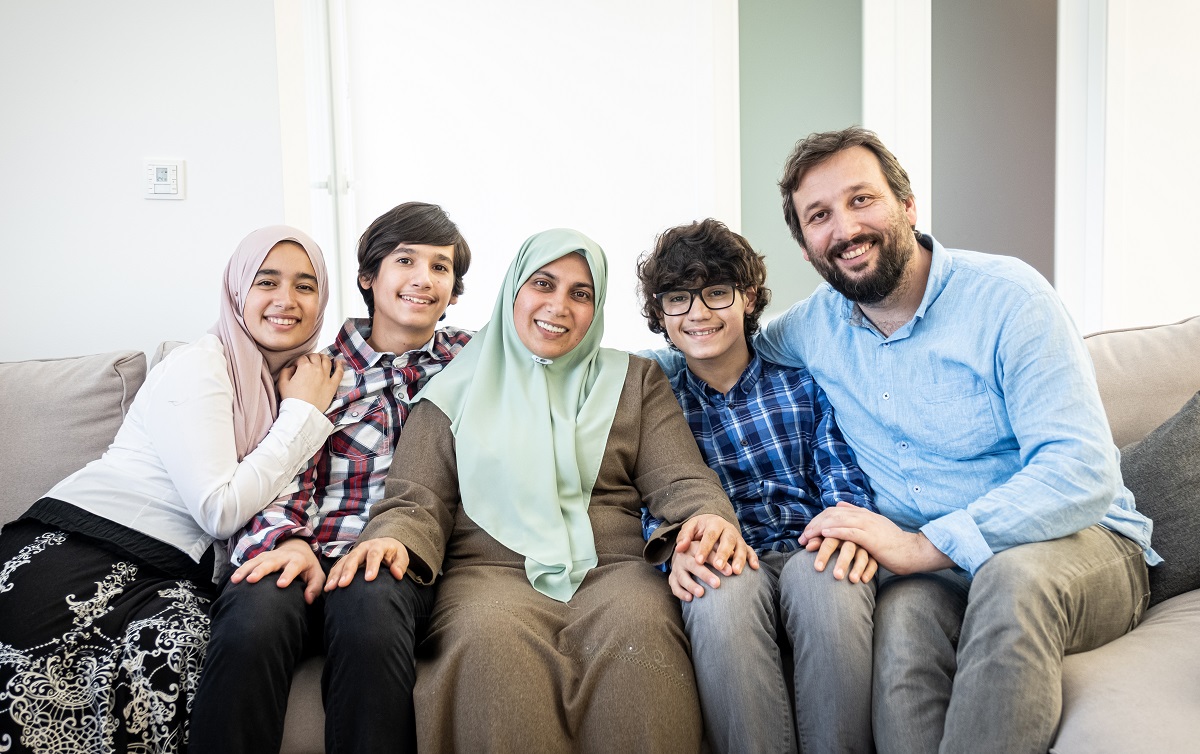 A green card, officially known as a permanent resident card, represents an immigration status that allows an individual to permanently live and work in the United States. It's also a precursor to U.S. citizenship through naturalization. The United States of America is a popular destination for the world's immigrants. U.S. immigration law provides a variety of ways to migrate. This article covers how to get a green card through some of the most common paths.
Although there are more than just five ways to obtain permanent residence in the United States, we've provided an overview of the most common ways to get a green card. These are broad paths. Each has its own admission categories with unique requirements.
How to Get a Green Card through Family-Based Immigration
Immigration through family remains the most prominent path for how to get a green card. Of course, having a close relative who is a U.S. citizen or permanent resident is a prerequisite for this path to permanent resident status.
Only specific types of relationships are eligible for family-based immigration. They are:
Immediate Relatives: Spouse, parents, and unmarried children (under age 21) of U.S. citizens
First Preference: Unmarried, adult sons and daughters (over age 21) of U.S. citizens
Second Preference (2A): Spouses of green card holders, unmarried children (under age 21) of permanent residents
Second Preference (2B): Unmarried sons and daughters (age 21 or older) of permanent residents
Third Preference: Married sons and daughters (any age) of U.S. citizens
Fourth Preference: Brothers and sisters of adult U.S. citizens
There's also a path for fiancés of U.S. citizens to enter the United States for the purpose of marriage and adjustment of status to permanent resident. Family-based immigration can be one of the fastest ways to get a green card. In addition to documenting the qualifying relationship, there are several requirements to establish eligibility.
CitizenPath can help your family member get a green card. The online immigration service confirms your eligibility, makes it easy to prepare the applications, and we even guarantee approval. You'll get a checklist of supporting documents for your specific situation and the confidence that you're doing everything correctly.
Employment-Based Opportunities for Permanent Residence
There are a variety of nonimmigrant and immigrant visa categories related to employment. Nonimmigrant work visas are temporary. They do not provide an eligibility path to green card status. However, they may be a great stepping stone to other opportunities that offer permanent status. Immigrant visas offer a permanent immigrant status in the United States in the form of a green card.
There are five major categories of employment-based immigrant visas:
EB-1: Priority Workers
EB-2: Professionals with Advanced Degrees or Exceptional Ability
EB-3: Skilled Workers, Professionals, and Unskilled Workers
EB-4: Special Immigrants
EB-5: Investors
Generally, you'll need a U.S. employer to petition you for permanent residence. That organization sponsors you through the process and generally pays the fees. However, for individuals with extraordinary abilities or significant financial investments, there are some opportunities to self-sponsor.
Get a Green Card through Refugee/Asylee Status
Refugees and asylees seek to immigrate because they have suffered persecution or fear that they will suffer persecution in their countries of origin. The distinction between refugee and asylee is largely based on the place where they apply. Foreign nationals who are outside of the United States apply for refugee status. On the other hand, people who have already made it to the United States border or the interior (by lawful or unlawful entry) can apply for asylum status.
A refugee or asylum claimant must demonstrate persecution based on one of the five protected grounds:
Race
Religion
Nationality
Membership in a particular social group
Political opinion
Examples of situations that may qualify as persecution include: imprisoned and tortured political dissidents or supposed undesirables; fired on protesters; committed genocide against a certain race; or made sure that members of a certain religion were left out of the political process. These situations will generally qualify for status as an asylee or refugee if the applicant can prove past persecution or likely future persecution. Seeking a better economic opportunity is not grounds for an asylum/refugee claim.
Individuals with a grant of refugee or asylum status may generally live and work in the United States. After a year of residence, they can typically apply for a green card if they continue to meet the definition of an asylee or refugee. Individuals who already have an asylum or refugee grant and want to make sure they're doing everything correctly can use CitizenPath's Adjustment of Status Package to apply for a green card.
Diversity Visa Program Path to U.S. Permanent Residence
For individuals who are not eligible through one of the paths described above, the most common way to migrate is through the Diversity Visa Program. This program is commonly called the green card lottery. The U.S. Department of State issues diversity visas to citizens of selected countries with a low number of immigrants to the U.S. in the past five years. The U.S. Congress makes 55,000 diversity visas available each year. However, the demand is still greater than the supply. Thus, there is a lottery process to select "winners."
There is no cost to enter the Diversity Visa Program lottery. If you are being asked to pay a fee, make sure you are on the official website (dvprogram.state.gov). There are many unaffiliated sites that claim to apply for you and improve you chances. However, no third-party can improve your odds of being selected.
Victims of Crime May Qualify for Visas
Certain victims of crime, human trafficking victims, and derivative family members may be eligible to get a green card through U.S. law. U visas and T nonimmigrant status may be made available to qualifying victims who assist with the prosecution.
To be eligible for these types of visas, the individual generally must have suffered a substantial physical or mental abuse as a result of being a victim. The individual also must assist law enforcement officials with the prosecution of that crime.
This is not a desirable way to get a green card. But it does provide some sense of security for foreign nationals victimized while in the United States. If you believe that you may qualify, contact an immigration attorney to describe your situation.
Other Ways to Get a Green Card
This is not an all-inclusive list of eligibility paths for permanent residence. It's a summary of the most commons ways how to get a green card. If you are seeking a way to get a green card but can't determine your eligibility, speak to an immigration attorney. An attorney can evaluate your situation and help you develop a strategy.
CitizenPath provides simple, affordable, step-by-step guidance through USCIS immigration applications. Individuals, attorneys and non-profits use the service on desktop or mobile device to prepare immigration forms accurately, avoiding costly delays. CitizenPath allows users to try the service for free and provides a 100% money-back guarantee that USCIS will approve the application or petition. We provide support for the Petition for Alien Relative (Form I-130), Affidavit of Support (Form I-864), and several other immigration services.
Want more immigration tips and how-to information for your family?
Sign up for CitizenPath's FREE immigration newsletter and
SAVE 10%
on our immigration services