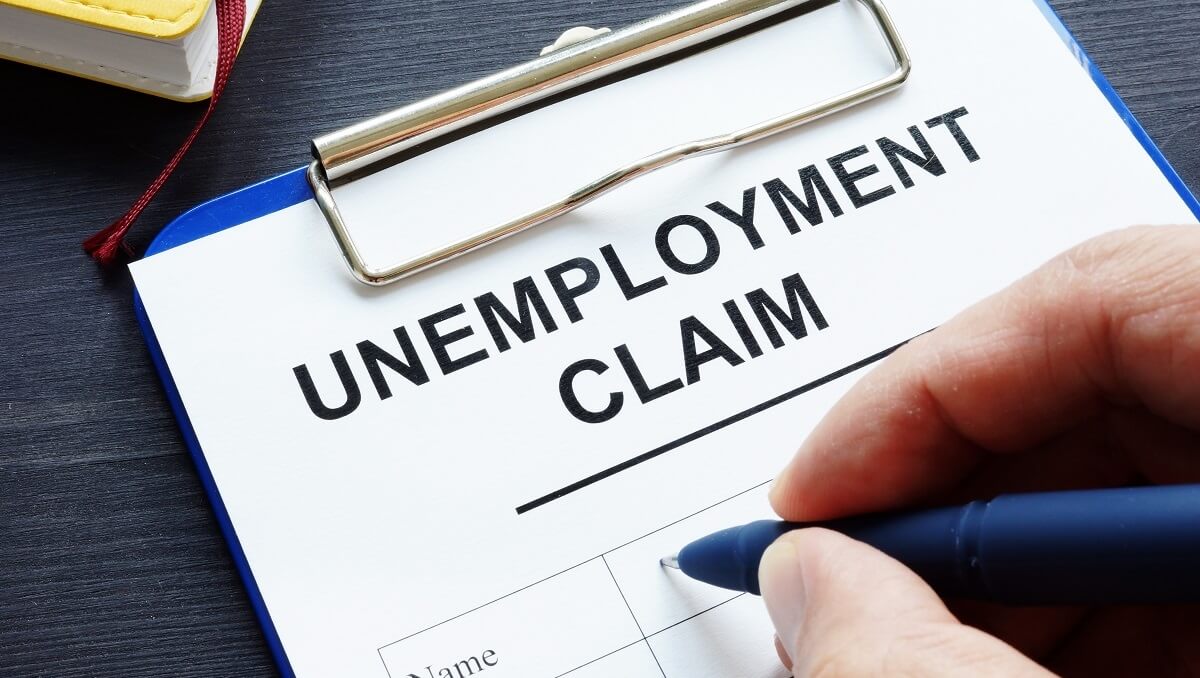 As the U.S. economy cools off due to rising interest rates and other monetary policies, the unemployment rate is likely to increase. The unemployment rate of the foreign-born population in America declined from 5.6 percent to 3.4 percent from 2021 to 2022 according to a recent Bureau of Labor Statistics report. That's slightly better than the native population. But we're likely to see more unemployment in the coming year. Immigrants should know that it's safe to apply for unemployment insurance (UI) benefits. Unemployment insurance rules are complicated. And the previous administration's changes to the public charge rule created a level of fear that added more anxiety to having no job. The good news is that there are unemployment benefits for green card holders and certain other immigrants. Here's what you need to know.
Unemployment Insurance Explained
Unemployment insurance (UI) provides payments to certain workers who are unemployed through no fault of their own. An employee who quits a job is generally not eligible. However, those that have been laid off or fired are typically eligible to receive benefits. The amount that workers receive depends on the wages that worker earned during a "base period." The base period varies by state, but it generally covers the past 12 to 18 months of employment.
The purpose of unemployment insurance is to help you while you're between jobs. It provides temporary financial support with the expectation that you will actively search for a new job.
Unemployment benefits are not a type of welfare. It is insurance. Taxpayers don't pay the bill. The cost of unemployment insurance is paid by the employee and employer while working during the base period. If you are eligible for unemployment insurance benefits, it's because you earned it.
Unemployment Insurance Eligibility for Immigrants
There are three basic requirements for unemployment insurance eligibility. Applicants must meet all of the following requirements. Foreign-born applicants are no different. Eligibility for benefits requires that you:
Be unemployed "through no fault of your own"
If you were laid off due to a company's downsizing or "workforce reduction," you meet this requirement. If you quit a job, this generally will disqualify you from UI.
Have enough wages earned or hours worked in your "base period" to establish a claim
If you worked full-time over the last 18 months, you almost certainly meet this requirement. Each state has a different base period. Your benefit is likely reduced if you did not work full-time or did not work the entire base period.
Be "able and available" to work
If you were authorized to work in the United States, you generally meet this requirement. Anyone with a valid green card or work permit is authorized.
The third requirement is important and where some immigrants may get disqualified. You must have valid employment authorization during the base period, at the time you apply for unemployment benefits, and during the period that you receive your benefits. If you worked unlawfully or no longer have employment authorization, you likely are not eligible for the benefit.
In this way, UI can be different for some immigrants as compared to citizens. American citizens are always authorized to work in the United States. Permanent residents, individuals with employment visas, and individuals lawfully present with an employment authorization card, are all authorized to work in the U.S. Certain immigrants may not meet this requirement if they let their work authorization expire or don't have evidence of work authorization.
The U.S. Department of Labor states that says that in order to be "able and available" for work, an immigrant worker must have work authorization at the time they apply for benefits. The Department's most recent model notice to employers indicates that workers must have both work authorization and a Social Security number to receive benefits.
The employment authorization will eliminate most undocumented immigrants from collecting UI benefits. However, there are specific categories of undocumented immigrants that may be eligible. For example, DACA and TPS recipients with employment authorization are lawfully present and allowed to work.
What You'll Need to Make a UI Claim
Each state's documentation requirements for unemployment insurance claims are different. Generally, you should expect to submit the following information:
Information about all employers during the last 18 months. This may include the company name, supervisor's name, address (mailing and physical location) and phone number;
Most recent date worked and the reason you are no longer working;
Gross earnings from your employment;
Dates of employment and hours worked;
A copy of your Social Security card and number; and
Citizenship status, and, if you are not a U.S. citizen, information from your employment authorization document.
Again, the list above is typical but can vary by state. Contact your state's UI office for specific information. Immigrants who have let their documentation lapse or lost immigration identification may not be able to make a claim until filing new USCIS forms to replace or renew.
Lawfully Present with Employment Authorization
Individuals who are lawfully present with employment authorization may include adjustment of status applicants, DACA recipients, TPS recipients, asylees, refugees and a variety of other statuses. All should have a valid, unexpired employment authorization card before applying for unemployment benefits. Generally, you will need your alien registration number and expiration date of the card. If you have lost your card, you may file Form I-765, Application for Employment Authorization. Although you will likely not receive a new card for several months, USCIS will respond within approximately 2-4 weeks with a receipt number.
Nonimmigrant Employment Visa Holders
Nonimmigrant visa holders with an employment visa may include categories such as H-1B, E-2, L-1, O-1 and TN to name a few. These UI applicants will generally need an unexpired passport with their visa and I-94 inside. They'll need to report details such as the I-94 arrival/departure record, visa number, and visa expiration date.
Benefits and Public Charge
The Trump administration made changes to the public charge rule during his administration that understandably made many immigrants scared to apply for benefits. President Biden's administration reversed many of these changes. USCIS will not consider unemployment benefits in the public charge inadmissibility determination. Unemployment benefits are a form of insurance. For the purposes of the public charge review, unemployment benefits are an "earned benefit" that does not trigger the public charge rule. Green card applicants, permanent residents, and U.S. citizens should have no fear of public charge consequences from filing for unemployment benefits.
Want more immigration tips and how-to information for your family?
Sign up for CitizenPath's FREE immigration newsletter and
SAVE 10%
on our immigration services