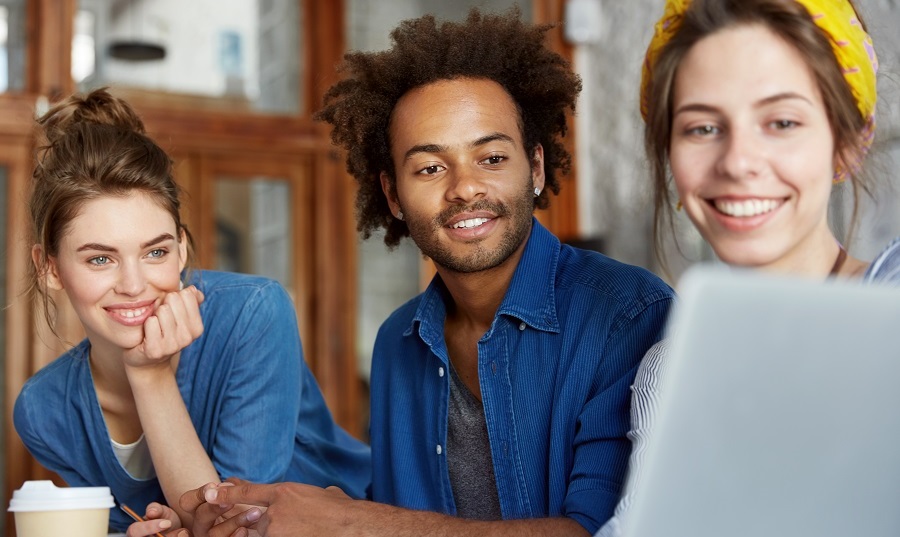 As the name suggests, permanent residence implies that the green card holder will live permanently in the United States. But what if a unique opportunity arises to work or study outside the United States? Generally, a permanent resident is free to travel outside the United States, provided that the absence is temporary in nature. But employment and study opportunities abroad can be problematic. Studying or working abroad as a green card holder can lead to immigration problems.
When a permanent resident remains outside the United States for an extended period, it can lead to suspicion that he or she has abandoned residence in the U.S. But time abroad isn't the only factor to consider. Immigration officials will evaluate other factors when determining abandonment.
Every situation is different. That's why we recommend that permanent residents considering employment or school abroad speak with an immigration attorney who can evaluate your specific situation and recommend a strategy. Our article covers the general issues and how they may be overcome.
Abandonment
The rules of abandonment are not black and white. Although there are some time-related guidelines, abandonment can be triggered by more than a number of days outside the United States.
Time-Based Rules
As a generally guideline, it's true that permanent residents should avoid absences of more than 180 days. A trip of six months or more can disrupt the continuous residence requirement for the purposes of become a U.S. citizen. However, it also raises the suspicion of abandonment. Customs and Border Protection (CBP) will likely be more inquisitive of permanent residents reentering the U.S. after a long trip. The CBP wants to understand the purpose of the trip and if it was truly temporary.
You may have heard that "it's okay as long as you return every five months." This simply isn't true. Even multiple five-month trips can potentially lead to abandonment of residence.
Generally, a green card holder will abandon permanent resident status if absent from the U.S. for a period of one year or more. Upon reentry, the CBP officer may refer you to an immigration court for removal proceedings. It's serious.
RECOMMENDED: Green Card Abandonment: Risks of Travel Abroad
Intent
A permanent resident's intent is also very important during absences from the U.S. A trip abroad is considered temporary if the permanent resident possesses an intention at the time of departure and throughout the entire trip to return to the U.S. as of domicile within a relatively short time frame.
In fact, a CBP officer can potentially ask any returning resident a series of questions to probe the purpose of the trip and the intent of the travel. Some typical questions could include:
What was the reason for traveling abroad?
How long did you intend to be gone from the United States?
Were there events during the course of your trip that extended your stay beyond what you originally intended?
Were there any other factors that affected the purpose or length of your trip?
Other questions may be related to your actual home, place of employment, and filing of U.S. tax returns. The CBP officer may determine that you have abandoned your residence if there is evidence that you did not intend to return to the United States at any point. Likewise, the more you appear to be establishing ties to the other country, the more likely it is that the officer may conclude that you've abandoned your U.S. residency. As you can see, studying or working abroad as a green card holder can put you in some dangerous territory.
How Green Card Holders Can Study or Work Abroad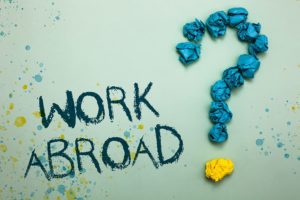 Given the risks above, it is far from ideal for permanent residents to accept employment outside the United States or study abroad. Yet, many green card holders have successfully done so over a relatively short period. There are strategies that many use to protect their permanent residency while pursuing these opportunities abroad.
Reentry Permit
A reentry permit is a must for any permanent resident who will be absent from the United States for a duration of at least one year but not to exceed two years. A reentry permit serves two purposes:
Travel Document: A green card is not valid for reentry into the United States after an absence of one year or more.
Evidence of Ties to the U.S.: The reentry permit is evidence of your intent to return to the United States after your temporary absence.
A reentry permit will support a finding that you have not abandoned your residency status. However, it is not a guarantee. It is only one tool to demonstrate your intention to return to the U.S. after your trip abroad has concluded. It's important to have other ties to the United States.
Maintaining Ties to U.S.
Let's assume that you are traveling abroad for university or a temporary job. You intend to return permanently upon the completion of your degree or assignment. If you abandon your home, possessions and associations in the U.S., it may appear as if you do not intend to return. It is to your benefit to maintain ties to the United States.
Examples of documents that can help demonstrate ties to the United States include, but are not limited to:
Immediate relatives (spouse, children or parents) in the U.S.
Lease or mortgage payments showing maintenance of a U.S. home
Utility bills
Maintaining a driver's license (through renewal)
Using a U.S.-based credit card
Income tax filings
Automobile registrations
Medical records
School transcripts
Maintaining professional or social memberships
No one individual document listed above will necessary prove that you've maintained ties to the United States. Rather, the totality of the evidence can help establish your intent to return to the United States to resume your permanent residence after studying or working abroad as a green card holder.
Become a U.S. Citizen
U.S. citizens are not subject to the same residency requirements as permanent residents. Therefore, U.S. citizens may live outside the United States. Thus, accepting employment abroad or attending school are non-issues for citizens.
If eligible, becoming a U.S. citizen is an optimal strategy for avoiding the abandonment issue. If you've been a permanent resident for five years (or three years while married to a U.S. citizen), you may be eligible to naturalize as a U.S. citizen. Review the naturalization requirements.
If you are the child of a naturalized U.S. citizen, you may already be a U.S. citizen. Generally, the permanent resident children (under age 18) of naturalized U.S. citizens automatically become citizens too. They derive citizenship from their parents. Learn about derivation of U.S. citizenship.
RECOMMENDED: Derivative Citizenship for Children of U.S. Citizens
About CitizenPath
CitizenPath provides simple, affordable, step-by-step guidance through USCIS immigration applications. Individuals, attorneys and non-profits use the service on desktop or mobile device to prepare immigration forms accurately, avoiding costly delays. CitizenPath allows users to try the service for free and provides a 100% money-back guarantee that USCIS will approve the application or petition. We provide support for the Citizenship Application (Form N-400), Green Card Renewal (Form I-90), and several other immigration packages.
Note to Reader: This post was originally published on September 3, 2019, and has been modified with improvements.
Want more immigration tips and how-to information for your family?
Sign up for CitizenPath's FREE immigration newsletter and
SAVE 10%
on our immigration services