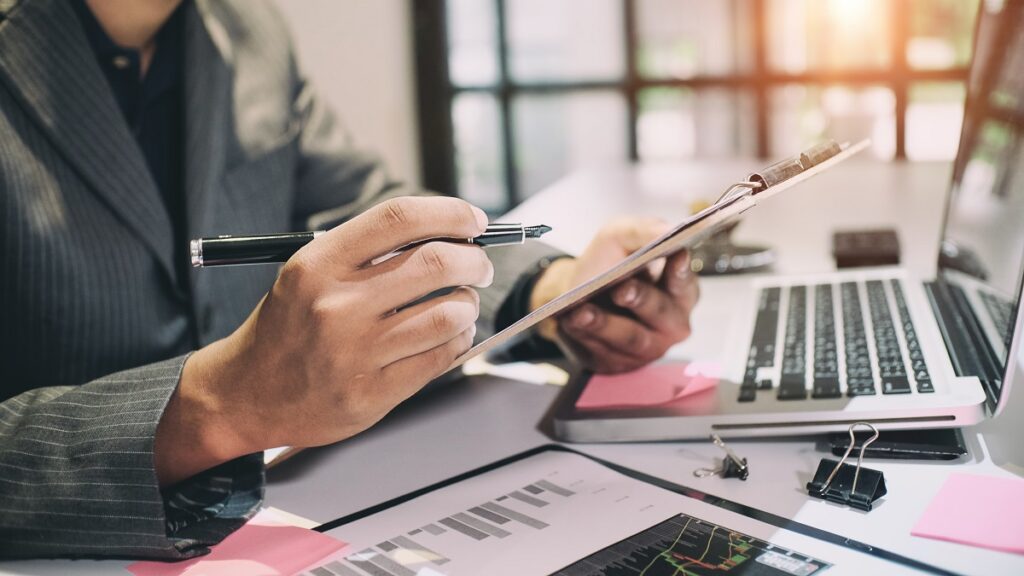 As you get ready to apply for a green card from inside the United States, you need to file several government forms and supporting documents. This article provides an I-485 checklist and an overview to help you prepare your adjustment of status application package.
It is important to note that this I-485 checklist addresses applicants with family-based petition. In other words, the principal applicant is eligible through a family member such as a spouse, parent, child, or sibling. The checklist covers only a typical situation and is to be used for informational purposes only. Because your specific situation could be different, it should not be taken as legal advice.
RECOMMENDED: Family-Based Immigration
I-485 Checklist: Getting Ready to Fill Out the Application
It isn't practical to list every item you'll need before you begin. However, there are some pieces of information that may take you some time to gather. Your pre-checklist for Form I-485, Application to Adjust Status, should include the following information:
Alien registration number (if applicable)
Passport
I-94 Arrival/Departure Record
Receipt number (if you have a pending or approved I-130 petition)
Address history for the most recent 5 years
Employment history for the most recent 5 years
Marriage and divorce dates for any previous marriages
Any and all organizations you've been involved in
Again, the items above are not a comprehensive list of items. But these are the most common items that people need time to collect. If you like to have everything ready before you begin preparing Form I-485, gather this information before starting the application.
Forms to File with Form I-485
When applying for a green card inside the United States, Form I-485, Application to Adjust Status, is the primary form. But U.S. Citizenship and Immigration Services (USCIS) will require virtually all applicants to file additional forms that support the I-485 application. It is common practice to file a "concurrent" package of forms. In other words, the forms are filed together. For family-based green card applicants, the forms in a typical adjustment package include:
I-485, Application to Adjust Status
I-130, Petition for Alien Relative
I-130A, Supplement Information (only for spouse beneficiaries)
I-864, Affidavit of Support
I-693, Report of Medical Examination and Vaccination Record
I-765, Application for Employment Authorization (optional)
I-131, Application for Travel Document (optional)
Supporting Documents
As with almost any USCIS form, you'll need to submit documents that help support the information you provide in the application. Supporting documents are essentially evidence to corroborate the facts you state. For example, most applicants use a birth certificate to prove a birth date.
Your application is unique to you, and your list of supporting documents may be different than the next person. Unless an original document is specifically requested in your instructions, you may generally provide photocopies of all documents. For a typical applicant, an I-485 checklist of supporting documents should include:
This is a "typical" list of supporting documents that applicants must submit with Form I-485. It may not all inclusive. In other words, USCIS may require you to submit additional evidence for your specific situation. For example, if your J status made you subject to the 2-year foreign residence requirement of INA section 212(e), you must submit documentation to show that you complied with the foreign residence requirement, have been granted a waiver of the requirement before filing Form I-485, or were issued a favorable waiver recommendation letter from DOS before filing Form I-485. CitizenPath can help you identify issues like this and provide additional direction on the exact supporting documents to add to your I-485 checklist.
Of course, this I-485 checklist list does not include the additional supporting documents for other forms that you may file with Form I-485. Please refer to CitizenPath's filing instructions for a specific list of supporting documents for each form.
Forgettable Items for Your I-485 Checklist
Translations
Remember, any document containing a foreign language submitted to USCIS must be accompanied by a full English certified translation. The translator must certify the document as complete and accurate and that he or she is competent to translate from the foreign language into English. The translator may be a family member, but it generally recommended that the translator not be the petitioner or beneficiary.
Form I-485 Fee
Don't forget to include the USCIS filing fees. If filing the I-130 petition, you'll also need to include the I-130 filing fee. You may use check, money order, or credit/debit card to pay the USCIS adjustment of status fees.
There is a reduced fee for small children. If your child is age 13 or younger, the I-485 filing fee is reduced to $750 as long as the application is filed in the same package with the Form I-485 of at least one parent.
Final Note About Concurrent Filing
Adjustment of status packages can be a little overwhelming. For most family-based applicants, they include many forms and lots of documents to organize. It can be tempting to leave out certain hard-to-obtain documents and submit them later.
There are good reasons to file concurrently. It is in your best interest to provide USCIS all the information they need to make a decision. Leaving information out because you don't have it yet, will generally lead to delays in your case. Worse yet, it can lead to a denial. USCIS published a memo that gave USCIS officers more discretion to deny applications without issuing a Request or Evidence or Notice of Intent to Deny. Although there are always exceptions, we generally recommend people file a complete I-485 package.
The same goes for forms. Mandatory forms should always be included with your adjustment package. Optional forms, such as Form I-765 (employment authorization) and I-131 (advance parole) can be filed at a later time. Since there is no additional USCIS filing fee, it makes sense to file them concurrently. They both take approximately four months to approve. When you decide you need it, you'll probably want it more quickly than USCIS will provide the benefits.
RECOMMENDED: How to Assemble an Adjustment of Status Package
About CitizenPath
CitizenPath provides simple, affordable, step-by-step guidance through USCIS immigration applications. Individuals, attorneys and non-profits use the service on desktop or mobile device to prepare immigration forms accurately, avoiding costly delays. CitizenPath allows users to try the service for free and provides a 100% money-back guarantee that USCIS will approve the application or petition. We provide support for the Adjustment of Status Application (I-485), Petition for Alien Relative (Form I-130), and several other immigration packages.