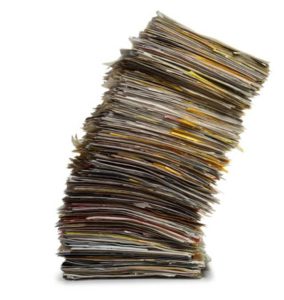 As you prepare your adjustment of status application, you might begin to notice that the stack of documents can get particularly large. For applicants filing the Form I-130 concurrently with Form I-485, it might even be overwhelming.
The documents shouldn't be carelessly thrown in an envelope and sent to USCIS. They must be presented in a way that USCIS can easily understand your intentions and find your supporting documents. Assembling your adjustment of status package may take some planning.
What Not to Do
First, it may be easiest to explain what not to do when assembling your adjustment of status package. Do not use binders or folders that USCIS cannot easily disassemble. Do not use heavy-duty staples; instead use fasteners or heavy clips.
Assembling the Adjustment Package
The golden rules of assembling your package might be: Make it easy. Keep it organized.
There is no single right way to assemble an adjustment of status package. If you are able to present a well-organized package, USCIS will be able to intake your case more quickly and easily. There will be less chance of lost documents and Request for Evidence (RFE).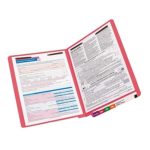 Many law firms use a two-prong folder or ACCO fastener to organize applications and supporting documents. The documents stay in place, are protected, and can be easily disassembled by USCIS. In order to do this correctly, you'll need to purchase or have access to a two-hole punch. That's not necessary.
You may use a combination of paper clips and binder clips to secure each group of documents.
Mistakes on your I-485 application can cause costly delays or a denial.
Prepare your I-485 correctly and affordably with CitizenPath. The attorney-reviewed software guides you through the application and provides help to answer questions like this one. And personalized filing instructions help you to file your application today knowing that
you did everything right
! No credit card or signup required to get started.
Try it before you buy it >>
Order of Documents
USCIS recommends assembling your family-based adjustment of status package in the following order:
Check, money order or credit card payment (G-1450)
Cover letter with an itemization of the package contents
Form G-1145, Request for e-Notification (if applicable)
Form I-485, Application to Register Permanent Residence or Adjust Status
Supporting documents for Form I-485
Form I-130, Petition for Alien Relative
Supporting documents for Form I-130
Form I-130A, Supplemental Information for Spouse Beneficiary
Supporting documents for Form I-130A
Form I-864, Affidavit of Support
Supporting documents for Form I-864
Form I-765, Application for Employment Authorization
Supporting documents for Form I-765
Form I-131, Application for Travel Document
Supporting documents for Form I-131
Form I-693, Report of Medical Examination and Vaccination Record
Not every adjustment of status application includes all of the forms listed above. This example is for the immediate relative spouse of a U.S. citizen filing a concurrent immigrant petition.
Multiple Cases
If you have multiple family members filing applications together, be cautious about combining them. USCIS will process them separately anyway. If the cases are not clearly separated upon arrival at USCIS, the disorganization could create a delay for each. What's more, USCIS is notorious for losing items. If you are sending more than one case in an envelope, clearly separate the cases by rubber band or fasteners.
RECOMMENDED: Should I file my family's I-485 applications in the same envelope?