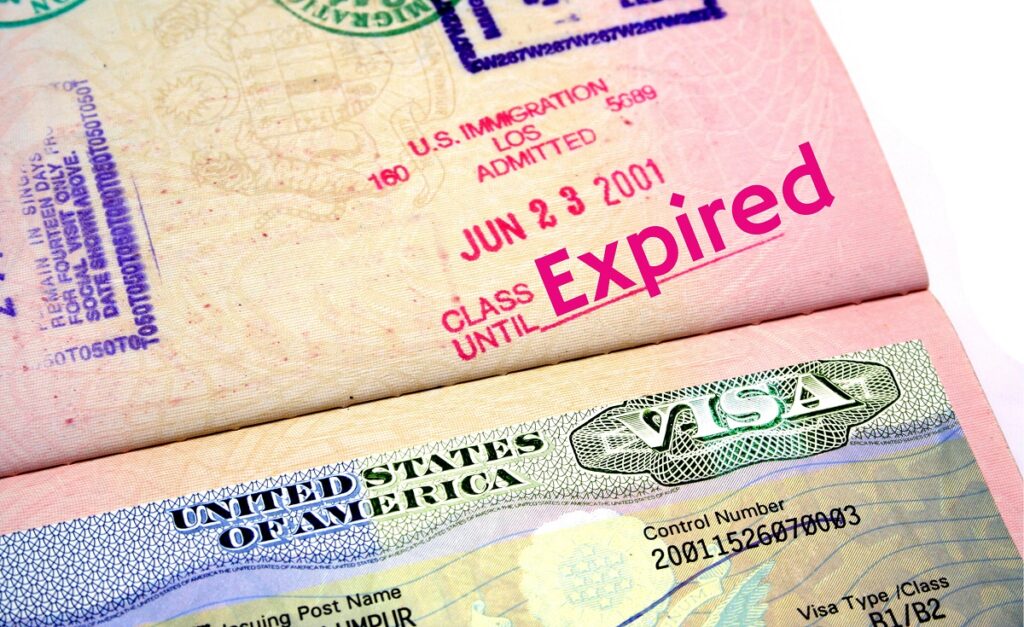 The questions vary from, "Can I apply for a green card after a visa overstay?" to "What happens if my visa expires and I marry a U.S. citizen?" The people asking these questions are concerned with obtaining a legal status in the United States despite a period of unlawful presence.
It is possible for certain people to obtain a green card after a visa overstay. However, several conditions must be true. Other individuals can create long-term immigration problems by applying for immigration benefits after a visa overstay.
In order to explain who is eligible to apply for a green card after an overstay, it's essential to get a picture of the entire landscape.
Visa Overstay Explained
First, it's important to define visa overstay because it isn't as obvious as many think.
Two Ways to Fall Out of Status
When a foreign national remains in the United States longer than the period of authorized stay, it's called "overstaying" a visa. An overstay includes a non-immigrant visa holder who was lawfully admitted to the United States for an authorized period but stayed in the United States beyond his or her authorized admission period.
However, the U.S. government will also consider non-immigrants admitted for "duration of status" who fail to maintain their status to be overstays. "Duration of status" is a term used for foreign nationals who are admitted for the duration of a specific program or activity, which may be variable, instead of for a set timeframe. The authorized admission period ends when the foreign national accomplishes the purpose for which they were admitted, or is no longer engaged in authorized activities pertaining to that purpose. For example, a foreign student who enters the U.S. for a program that runs for four years must leave when the program is completed, or go on to pursue another program of study.
Refer to Your I-94, Not Visa Expiration
However, don't refer to your visa for this information. A non-immigrant visa may be valid for several years. However, the visa does not govern the length of your authorized stay in the U.S. — it merely allows you to enter the United States during that time period. Instead, your Form I-94 Arrival/Departure Record governs your authorized stay in the United States. The "admit until date" on your I-94 record is the last day you are permitted to remain in the U.S., and it may not be valid for as long as the visa is valid. You must depart the U.S. by the date on the Form I-94, or you will have overstayed the visa.
How to Find an Electronic I-94 Record
U.S. Customs and Border Protection (CBP) issues an I-94 Arrival/Departure Record when a foreign traveler enters the United States. If you traveled by air or sea, you can obtain your I-94 online. Lookup your I-94 on the I-94 website. However, if you entered through a land border port of entry, CBP likely provided you a paper I-94.
3- and 10-Year Bars to Reentry
It's also helpful to understand the three- and ten-year bars. In 1996, Congress passed a law that bars certain individuals who have accumulated a period of "unlawful presence" in the U.S. from becoming U.S. permanent residents. Unlawful presence includes any time spent in the United States by a foreign national:
Who entered the U.S. without inspection and admission or parole; or
Whose lawful immigration status expired or was rescinded, revoked, or otherwise terminated.
Thus, any time spent in the U.S. beyond what is authorized on an I-94 record (visa overstay) is a period of unlawful presence. The period of unlawful presence begins on the day the status expires. But these "bars" are only triggered once the individual leaves the United States. The three- and ten-year bars break down like this:
Persons who have accumulated 180 days or more of unlawful presence, and have then left the country, cannot return to the United States for 3 years.
Persons who have accumulated one year or more of unlawful presence, and have then left the country, cannot return to the United States for 10 years.
It is possible in certain circumstances to obtain a waiver for a bar to reentry. However, there's a high standard to prove that the U.S. citizen's spouse would suffer "extreme hardship" if not granted the waiver. We highly recommend using an experienced immigration attorney to request this waiver. Needless to say, this gets expensive. There is another solution for immediate relatives of U.S. citizens who have not yet departed the United States.
Visa Overstay Forgiveness: Special Provisions for Immediate Relatives
Adjustment of status is the process that a non-immigrant visitor (e.g. student, tourist, etc.) uses to change status to a permanent resident from inside the United States. In other words, adjusting status is the process of applying for a green card inside the U.S. Generally, adjustment is available to foreign nationals who have a lawful entry and have an immigrant visa immediately available to them.
However, a foreign national is typically barred from adjustment of status if the applicant is in an unlawful immigration status on the date of filing the adjustment application. But a provision in the law exempts the immediate relatives of U.S. citizens from the visa overstay. The immediate relative category includes the spouse, parents, and unmarried children (under age 21) of U.S. citizens. Therefore, the law provides some "visa overstay forgiveness" for immediate relatives.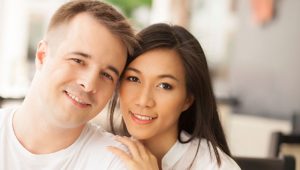 Remember, it is necessary for the immediate relative to have a lawful entry to the United States to be eligible for adjustment of status. Entering the U.S. with a valid visa counts as a lawful entry, even if that visa has since expired. However, someone who has entered without inspection (snuck across a border) is not eligible. So not anyone can adjust status – the applicant must have a lawful entry to submit the green card application.
RECOMMENDED: Getting a Green Card through Marriage to a U.S. Citizen
Application to Adjust Status After an Overstay
By returning to the home country to undergo consular processing for a green card, intending immigrants with a significant period of unlawful presence will trigger a bar to reentry. In the best cases, this will be an expensive and time-consuming process that requires to assistance of a lawyer. In the worst cases, the result could be catastrophic to the immigration process.
But immediate relatives of U.S. citizens that are presently inside the United States through lawful entry may be eligible to adjust status to permanent resident (green card holder). By filing the Form I-485, Application to Adjust Status, and other required forms in a single package, intending immigrants give U.S. Citizenship and Immigration Services (USCIS) everything necessary to process the case and make a decision as soon as possible. The typical family-based adjustment of status package includes the following forms:
I-130, Petition for Alien Relative
I-130A, Supplemental Information for Spouse Beneficiary (if beneficiary is a spouse)
I-485, Application to Register Permanent Residence or Adjust Status
I-864, Affidavit of Support
I-693, Report of Medical Examination and Vaccination Record
I-765, Application for Employment Authorization (optional)
I-131, Application for Travel Document (optional)
A complete adjustment of status application package will also include several supporting documents as required by each USCIS form. CitizenPath's affordable software will help you easily prepare the application package. In addition to your prepared forms, CitizenPath provides you with a set of personalized filing instructions that are customized to your specific situation. The filing instructions provide detailed directions on supporting documents, how to organize your application, and where to mail it. See the typical fees for an adjustment of status application.
Fraud
USCIS vigilantly reviews cases for any type of immigration fraud. Remember that virtually every U.S. non-immigrant visa is temporary in nature and has a specific purpose. When you do things outside the scope of that visa, there is the potential for violating the terms of the visa and even being accused of fraud. There are two types of fraud typically associated with obtaining a green card through marriage.
Visa Fraud
Misrepresenting the reasons for requiring a particular type visa of visa is a form of visa fraud. So if you visit the U.S. on a tourist visa (B-2) with the secret intention of getting married, you will have committed visa fraud. Your "intent" is the central focus here. A B-2 visa is specifically for people who intend to stay temporarily and then return home. Someone who plans to marry and then remain in the United States is violating the terms of the visa. Visa fraud can result in losing the right to obtain a green card.
Marriage Fraud
Marriage fraud is when at least one of the parties of a marriage entered into the marriage for the purpose of circumventing immigration laws to falsely acquire immigration benefits. In other words, getting married for the primary purpose of obtaining a green card is a clear case of fraud. Marriage fraud results in steep penalties, including jail time and fines. What's more, fraud makes it exceedingly difficult to obtain a future green card application approval. There is a burden of proof on the couple to prove that the marriage is bona fide on the I-130 petition. So don't think that you can easily trick the system.
RECOMMENDED: Best Evidence of Bona Fide Marriage to Support a Spousal I-130 Petition
Visa Overstay Examples
Overstay of a Family-Preference Immigrant
(Poor outcome)
Jaime, a citizen of Columbia, arrived in the United States on a B-2 to visit friends. During his visit, he met and began dating a permanent resident. Jaime decided to stay in the U.S. even after the visa expired. The couple eventually got married and looked into permanent resident status for Jaime. Unfortunately, Jaime is not eligible to adjust status. His wife is a green card holder, not a U.S. citizen. Therefore, he is in a family preference category. He cannot file Form I-485 after his visa overstay. Jaime is in a difficult situation. If he leaves the United States, he will be barred from reentry for 10 years. If he stays without legal help, he is undocumented. Jaime should have returned to Columbia before the visa expired. His permanent resident spouse could then petition him, and Jaime could have obtained a green card through consular processing.
Departure after Expired F-1
(Poor outcome)
Kenji, a Japanese citizen, has been studying in the United States on an F-1 student visa. During the course of his stay, he met a U.S. citizen. The couple decides to marry and settle in the U.S. Innocently, the couple doesn't realize that marriage doesn't automatically provide a lawful immigration status. Kenji has overstayed his F-1 visa by 200 days before he realizes that he's unlawfully present in the U.S. He decides to quickly return to Japan and apply for a green card there. However, the departure triggers a three-year bar. Without the assistance of an attorney and a waiver, he won't be able to obtain a green card and return to his spouse in the United States. Had he used the adjustment of status process to obtain a green card, he could have avoided the expensive and lengthy trip to Japan.
K-1 Fiancé
(Positive outcome)
Heidi, a British citizen, enters the United States on a K-1 (fiancé visa) sponsored by her U.S. citizen fiancé. The couple ultimately decides that they do not want to get married, but Heidi remains in the U.S. Heidi eventually meets another U.S. citizen and marries a year later. She has been out of status and hopes to adjust status to permanent resident based on her new relationship. Although Heidi is out of status, she is able to apply for a green card because her husband is a U.S. citizen. They will need to file an I-130 petition to establish this qualifying relationship.
Adjustment of Status
(Positive outcome)
Karun, a citizen of India, came to the U.S. on a work visa. She met a U.S. citizen and began dating. Unfortunately, her employer lays her off. But she didn't return to India because her relationship had gotten very serious. The couple marries a year after her immigration status terminated. Now, she is unlawfully present and married to a U.S. citizen. By filing an adjustment of status application, Karun can become a permanent resident without leaving the United States and without the need for a complicated waiver.
Cautionary Notes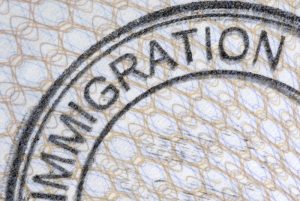 Although the spouse of a U.S. citizen (or other immediate relatives) may adjust status to permanent resident after a visa overstay, that does not protect the immigrant from enforcement during the period of unlawful presence. In other words, the immigrant is still vulnerable to deportation from the moment he or she falls out of status up until becoming an adjustment of status applicant. Therefore, it is important to file an adjustment of status as soon as reasonably possible.
The discussion above also assumes that the intending immigrant does not have criminal offenses or immigration violations that otherwise make the person inadmissible for permanent residence. Anyone with these serious complications should consult with an immigration attorney.
RECOMMENDED: Grounds of Inadmissibility for Permanent Residence
Not Eligible for Adjustment of Status
As discussed above, immediate relatives may generally adjust status after visa overstays. Persons in the family preference category who have overstayed are in a more difficult position. Generally, they may not adjust status due to this violation. But if they depart the United States, they may also be barred from reentry due to the 3-year and 10-year bars. Certain individuals in the family preference category may qualify for a provisional stateside waiver obtained through Form I-601A.
RECOMMENDED: Determining if You Need the I-601A Waiver for Unlawful Presence
About CitizenPath
CitizenPath provides simple, affordable, step-by-step guidance through USCIS immigration applications. Individuals, attorneys and non-profits use the service on desktop or mobile device to prepare immigration forms accurately, avoiding costly delays. CitizenPath allows users to try the service for free and provides a 100% money-back guarantee that USCIS will approve the application or petition. We provide support for the Adjustment of Status Application (Form I-485), Petition for Alien Relative (Form I-130), Citizenship Application (Form N-400), and several other commonly used immigration forms.
Note to Reader: This post was originally published on April 4, 2017, and has been modified with improvements.
Want more immigration tips and how-to information for your family?
Sign up for CitizenPath's FREE immigration newsletter and
SAVE 10%
on our immigration services