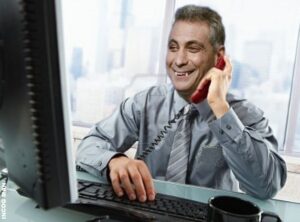 U.S. Citizenship and Immigration Services (USCIS) continues to increase the fee on the green card renewal process. Every few years, the fee goes up. Each and every time you need to renew or replace a green card (Form I-90, Application to Replace Permanent Resident Card), you'll pay $540 in USCIS filing fees.
The permanent resident card, best known as a green card, is your tangible proof that you are a lawful permanent resident in the United States with unique rights and privileges. If you're stuck without a valid, unexpired green card, you could run into serious problems. But maintaining it incurs a cost. There is a better way.
Fees Continue to Increase for Green Card Renewal Process
Fees for the green card renewal process are likely to continue to increase in the coming years. USCIS is almost exclusively funded through the various fees charged to immigrants. As USCIS costs increase, so will the fees charged to those requesting immigration benefits. President Trump wants the U.S. to become more fiscally conservative and less dependent on taxes. So he's unlikely to push legislation that will make immigration benefits any cheaper.
Regardless, fees will continue to increase under both Republicans and Democrats. In 1994, the green card renewal process cost just $75. Since then, the cost has risen to $455 plus the $85 biometrics fee. That's more than six times the cost!
I-90 Fee History
Form
I-90
1994
Fee
1998
Fee
2002
Fee
2004
Fee
2006
Fee
2007
Fee
2010
Fee
Current
Fee
$75
$110
$130
$185
$190
$290
$365
$455
Note: Fees above do not include $85 biometrics fee.

There's no discount for large families. Thus, the green card renewal process can be extremely cost-prohibitive. For example, a family of four will soon pay $2,160 to renew their cards.
Immigration law requires permanent residents (18 years and older) to carry a valid, unexpired green card at all times. But if the green card renewal fee continues to climb at its current pace, it will be increasingly difficult for permanent residents to stay compliant with law and maintain the necessary identification for foreign travel and employment.
Do you know how much you'll pay for green card renewal over a lifetime?

Use the
Citizenship Cost Calculator
to see the staggering cost of green card renewal fees compared to naturalizing as a U.S. citizen.
Try it now
.
Escape the Green Card Renewal Process through Naturalization
Naturalization is the best way to avoid the entire green card renewal process. When you become a U.S. citizen, you'll never have to pay a USCIS fee again. To become a U.S. citizen, you'll need to meet certain eligibility requirements. Then, submit Form N-400, Application for Naturalization.
The lifetime costs of renewing a green card be extraordinary. Use the Citizenship Cost Calculator to see the costs of green card renewal fees over a lifetime compared to the cost of becoming a U.S. citizen.
CitizenPath offers a free ebook for permanent residents that want to become U.S. citizens through the naturalization process. The downloadable guide includes 44 pages of tips and valuable information about the naturalization process. It even includes 100 sample test questions and a necessary vocabulary list.
Although no one can know what happens next, one thing seems certain — USCIS will continue to increase the fees for the green card renewal process.
Procrastination Will Cost You More
In addition to paying no more USCIS fees, U.S. citizen offers numerous benefits. Some of these benefits include the ability to more quickly help your family immigrate to the United States, access to additional jobs, and the right to vote. Becoming a U.S. citizen is a big step. Instead of procrastinating, now is the time naturalize. Some of the common excuses include:
Naturalization is too difficult. Countless resources are available to help you through the application, interview and tests. When you take advantage of these resources, the approval rate is exceptional. How to prepare for U.S. citizenship test & interview.
The naturalization process is scary. The unknown can be intimidating. So use CitizenPath and other tools to learn about the process. Learn what happens after filing the application for naturalization.
Naturalization is too expensive. The fee for naturalization is slightly more than the green card renewal process, but you'll never pay it again. Still can't afford it? A fee waiver may be available.
The application is time-consuming. Get help. CitizenPath offers affordable, step-by-step guidance through the application and even guarantees that USCIS will accept your application. You can even try it for free.
Fee Waivers Available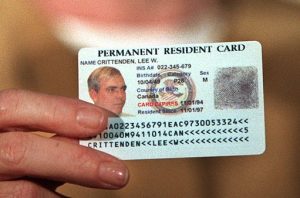 Applicants may receive a fee waiver, for naturalization or the green card renewal process, if they can demonstrate an inability to pay. Generally, the applicant must prove a financial hardship to receive the fee waiver.
Most often, an individual demonstrates eligibility with evidence that they have qualified for or received a "federal means-tested public benefit" within the last 180 days or tax documents showing their income at or below poverty level. The USCIS officer may grant a fee waiver if he or she is satisfied the applicant is unable to pay the fee.
Those interested in a fee waiver should review the fee waiver guidance on the USCIS website and file Form 912, Request for Fee Waiver, along with the application (for naturalization or the green card renewal process).
Applicants that meet the criteria and file the correct documents have an excellent chance of receiving a fee waiver approval. USCIS representatives testified at a 2007 congressional hearing that 85% of fee waiver applicants (for all form types) were granted a waiver.
About CitizenPath
CitizenPath provides simple, affordable, step-by-step guidance through USCIS immigration applications. Individuals, attorneys and non-profits use the service on desktop or mobile device to prepare immigration forms accurately, avoiding costly delays. CitizenPath allows users to try the service for free and provides a 100% money-back guarantee that USCIS will accept the application or petition. We provide support for the Citizenship Application (Form N-400), Green Card Renewal (Form I-90), and several other commonly used USCIS forms.