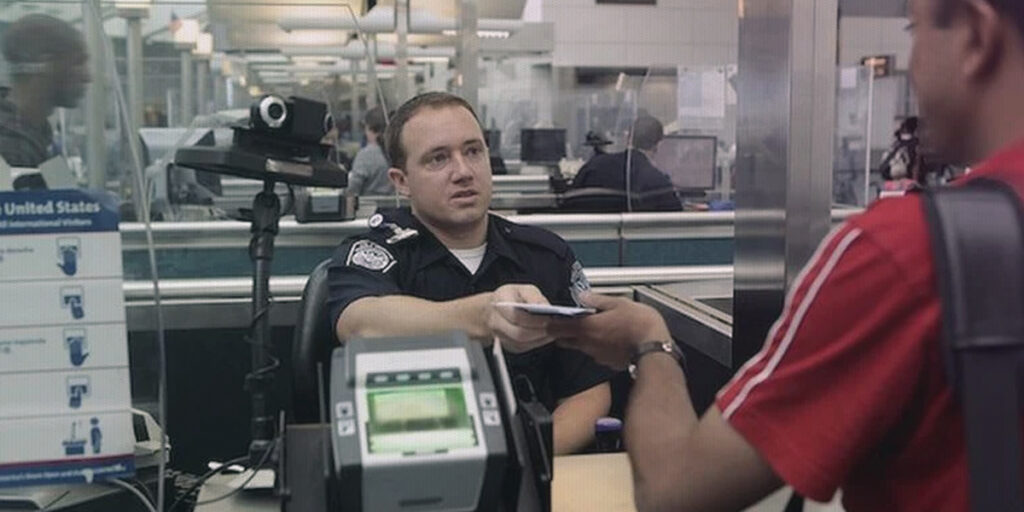 There are several ways that you can lose your status as a lawful permanent resident. One of the most common ways is through unintentional green card abandonment. Permanent residents may travel outside the United States. Vacation, family engagements, tourism, business are all legitimate reasons for temporary travel abroad. However, permanent residents who are absent from the United States for extended periods of time risk abandoning their permanent resident status.
In fact, the risk of green card abandonment is real for any permanent resident whose travel is not temporary in nature. Each year, many green card holders returning from trips abroad find themselves in jeopardy of losing their status because their trips are not clearly temporary in nature.
The Abandonment Problem
The problem typically surfaces when a permanent resident reaches a U.S. port of entry and is questioned by a Customs and Border Protection (CBP) officer. A green card becomes invalid for reentry if you've been outside the United States for one year or more. But even trips of 180 days or more can invite additional questions about the nature of your trip. The CBP officer may ask:
Where have you been outside the U.S.?
How long were you there?
What were you doing there?
Why are you coming to the U.S. now?
What ties to the U.S. did you keep while you were away?
The CBP officer is trying to determine the reasons for the overseas trip and your intent to maintain the U.S. as the principal place of residence. If the officer believes you have abandoned your lawful permanent resident status, he or she may ask you to sign Form I-407, Record of Abandonment of Lawful Permanent Resident Status. If you want to keep your green card, refuse to sign this document and speak to an immigration attorney. Because you are not voluntarily giving up permanent residence, the CBP officer may refer you to Immigration Court for removal proceedings and a judge to determine if you have abandoned your green card.
RECOMMENDED: Employment or School Abroad as a Green Card Holder
Reentry Permit
One way to proactively avoid issues with green card abandonment is to apply for and obtain a reentry permit. Unlike a green card, which is valid for return after an absence of up to one year, the reentry permit is valid for up to two years. By obtaining the reentry before departing, this travel document helps demonstrate your intent to return to the United States.
A reentry permit can help you prevent green card abandonment in these three scenarios:
You expect to be absent from the U.S. for over one year but less than two years.

As previously mentioned, your green card is not valid for reentry after one year. A lawful permanent resident can use a reentry permit to reenter the U.S. after trips up to two years in length.

You expect to be absent from the U.S. for at least 180 days (continuously) over a period of two straight years.

When you spend more time outside the United States than inside it, you increase the suspicion of green card abandonment. The reentry permit provides a method of proactively explaining the reason for your anticipated and temporary absence.

CBP officer has warned you that you are at risk of green card abandonment.

On previous entries to the U.S. a CBP officer may have given you a verbal warning or notation near your passport stamp. For example, on the passport stamp to the right, the handwritten notation says, "Advised residency requirements."
To apply for a reentry permit, you must file Form I-131, Application for Travel Document. You'll need to be in the U.S. to file the application and attend a biometric appointment a few weeks later. Obtain the reentry permit before departing. The entire process make take approximately 4 to 6 months – so plan early. Some situations may qualify for expedited processing with USCIS. If preparing your I-131 application through CitizenPath, our filing instructions will explain how to requested expedited processing.
However, a reentry permit is not a "cure all." It's not a guarantee that you will be able to reenter the United States. It's still necessary for you to prove to the CBP officer that you haven't abandoned your green card. If your trip abroad was for the same temporary purpose described in your reentry permit application, then it's likely the officer will conclude your absence was temporary and will readmit you. On the other hand, you could be at risk of abandoning your permanent residence if the officer determines that you have not maintained sufficiently strong ties with the United States.
RECOMMENDED: Reentry Permit for Permanent Residents
Maintaining Ties to the U.S.
The duration of your absence is just one factor that immigration officials use when determining if a trip was temporary. In addition to the duration of your trip, they will look at other aspects of your visit abroad that suggest your intentions. According to U.S. Citizenship and Immigration Services (USCIS), some of the other factors that can indicate that an absence was not temporary (regardless of duration of absence) include: moving to another country, intending to live in another country permanently, failure to file a U.S. income tax return, and declaring yourself a "nonimmigrant" on your U.S. tax returns. The CBP officer will consider the strength of your ties in the U.S. compared to your ties abroad. Examples of questions the officer may ask include:
Do you own or rent a home in the United States?
If you own or rent property in the U.S., do you have access to it and are your belongings in it, or have you rented it out to somebody else?
Do you own or rent a home in a foreign country?
Where do you work or go to school?
Where do your close relatives live?
Do you file an income tax return each year in the U.S.?
Where do you keep your key assets (e.g., bank accounts, credit card accounts, cars, insurance)?
Do you have a valid U.S. driver's license?
Evidence of Ties to the United States
Your answers to an immigration officer's question are important, but evidence is even more compelling for proving your continuous, uninterrupted intent to return to the United States.
Upon your return, be prepared to clearly explain the reason for your temporary trip. If the absence extended beyond 180 days due to unforeseen circumstances, it may continue to be a temporary trip so long as the intent was to always return to the United States. In fact, it must be your intent to return to your home in the U.S. throughout the entire trip. But an immigration officer doesn't know what you're thinking. So evidence that you've maintained strong ties to the United States carries more weight.
Some examples of evidence that may be used to help corroborate your continuous, uninterrupted intent to return to the U.S. include:
Property deed or rent agreement for your home;
U.S. bank and credit card accounts;
Current driver's license for your state of residence;
Evidence that a salary was paid by a U.S. employer within a reasonable period of time;
Evidence of children's enrollment in a U.S. school;
U.S. income tax return(s) for the past three year(s); and
Membership and active participation in a U.S. professional or social organization.
Absences of More Than One Year
As previously mentioned, a green card is not valid for reentry to the United States if your absence has been one year or longer. So if you did not obtain a reentry permit before departing the U.S., what can be done to avoid green card abandonment?
Certain individuals may qualify for a returning resident (SB-1) visa. You must be able to demonstrate that the reason for your extended stay was beyond your control and that your intent was always to return to the United States. A strong SB-1 application include all of the following:
Properly prepared Form DS-117 (returning resident visa application)
Your permanent resident card (green card)
Your re-entry permit if (applicable)
Evidence that the reason for staying abroad is beyond your control
Information on the dates of your travel outside the U.S.
Evidence of your intent to return to the U.S.
Evidence of ties to the U.S.
File the application with the U.S. embassy or consular office nearest you. The consular officer will grant the SB-1 visa if it's determined that you departed the U.S. with the intent of returning to an unrelinquished U.S. residence, and your stay abroad was for reasons beyond your control. Strongly consider getting the assistance of an experienced immigration attorney before submitting this application.
Guidelines for Avoiding Green Card Abandonment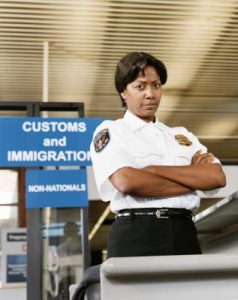 If possible, travel conservatively. Always keep trips abroad less than 180 days, spend the majority of your time inside the United States, and maintain strong ties to your U.S. home.
If your circumstances force you to be outside the United States for extended periods of time – especially if you have been warned by a CBP officer – seek advice from an immigration lawyer that can analyze your specific situation and recommend how to improve your ties to the United States.
U.S. Citizenship
U.S. citizens are not restricted by the same requirements as lawful permanent residents. As a result, citizens can enjoy longer periods of travel outside the United States without any scrutiny from immigration officials. Thus, naturalizing as a U.S. citizen is a common strategy to avoid green card abandonment.
When evaluating your application against the naturalization requirements, USCIS will analyze your continuous residence and absences over the previous five years. There will be a presumption that you've broken your continuous residence requirement for any absence from the U.S. of six months or more during the five years prior to filing Form N-400, Application for Naturalization. Absences of one year or more will always disrupt the continuous residence requirement. Unfortunately, a reentry permit does not protect your continuous residence requirement for the purposes of naturalization. If a permanent resident is absent from the United States for one year or more, he or she will disrupt the continuous residence requirement for naturalization even if he or she traveled with a valid reentry permit.
About CitizenPath
CitizenPath provides simple, affordable, step-by-step guidance through USCIS immigration applications. Individuals, attorneys and non-profits use the service on desktop or mobile device to prepare immigration forms accurately, avoiding costly delays. CitizenPath allows users to try the service for free and provides a 100% money-back guarantee that USCIS will approve the application or petition. We provide support for the Reentry Permit Application (Form I-131), Green Card Renewal Application (Form I-90), Citizenship Application (Form N-400), and several other immigration services.
Note to Reader: This post was originally published on August 25, 2017, and has been modified with improvements.
Want more immigration tips and how-to information for your family?
Sign up for CitizenPath's FREE immigration newsletter and
SAVE 10%
on our immigration services