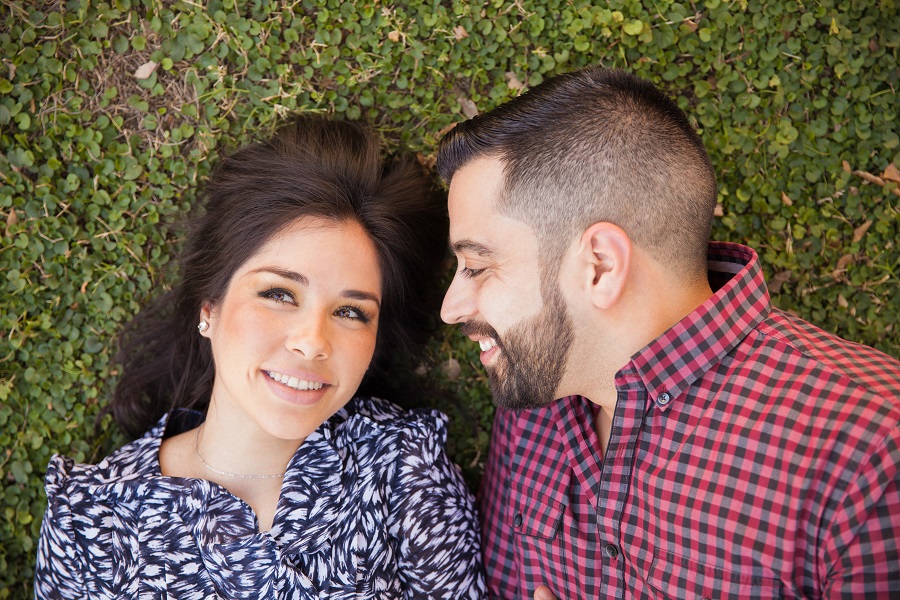 To obtain a green card for your spouse, you'll start the process by filing Form I-130, Petition for Alien Relative with U.S. Citizenship and Immigration Services (USCIS). You will also need to submit evidence of a bona fide marriage. "Bona fides" is Latin and translates to "good faith." It is usually used in a legal context to describe something as being genuine. This goes beyond submitting a marriage certificate. Misunderstanding can lead to a denial. We'll explain why.
Filing the I-130 petition is just the first step in the family-based immigration process. It's critical that you establish a valid spousal relationship at this point, but also again and again. USCIS officials are extra cautious granting green cards to spouses of the U.S. petitioner.
In fact, immigration officials will ask additional questions about the relationship during the green card interview. As a conditional resident, the scrutiny will continue. A marriage certificate is necessary, but more evidence is required to prove a bona fide marriage. It's never too early to begin collecting this evidence.

CitizenPath helps our customers through this process. In addition to helping you prepare the I-130 petition, you'll get filing instructions customized for your answers on the petition. Our service provides a list of specific documents for you to submit with your I-130 petition. Customers that use our service get a money-back guarantee of approval.
What is a bona fide marriage?
A bona fide marriage is one that is real. Each spouse is genuinely in love with the other and both intend to stay together forever. This is in contrast to a marriage that was entered for the purposes of circumventing immigration laws – otherwise known as a fraudulent marriage or sham marriage.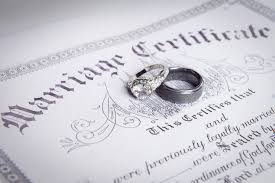 USCIS is extremely effective at identifying fraudulent marriages. It's important that you prove to USCIS that your marriage is the real deal. A marriage certificate is only a document that proves you are married. It doesn't demonstrate how you and your spouse are actually planning to live a life together. You'll need to provide copies of other documents that prove your bona fide marriage. If possible, you'll want to prove that you are living together, joining your finances, spending time together, and perhaps having children. These are good indicators that your marriage is the real thing.
Example Evidence to Prove a Bona Fide Marriage
You will need to submit several supporting documents as part of your I-130 petition package. Evidence of your bona fide marriage is a big part. This article provides an exhaustive list of examples, but it's not necessary that you include everything. In many cases, particularly for recently married couples, it will may not be possible to obtain many of these documents.
If you and your partner have not yet married but are exploring the possibility of a green card, now is the time to start gathering evidence. As you progress through your engagement, marriage, and eventual move to the United States, consider the list that follows. You can proactively accumulate the evidence you'll need to prove a genuine, bona fide marriage.
Joint Ownership or Lease of Property
Joint ownership of real estate or other major property is compelling evidence of a bona fide marriage. If you have owned property together (past or present), gather evidence such as a deed showing both spouses' names. Other relevant documents may include the purchase contract, closing papers, mortgage agreement, mortgage account statements, property tax bills, home repair documents, and utility bills.
If you leased property together, gather evidence of the rental agreement, rent receipts, utility bills, and any correspondence between you and the landlord. Examples of documents to prove a bona fide marriage may include:
Lease agreements or mortgages in both spouses' names that shows you lived together and/or have leased or bought property together.
When a joint lease or property deed is not possible, ask your landlord to write a letter that both spouses live at the apartment. Or provide rent receipts showing both spouses' names.
Copies of gas, electric, telephone, internet and other utility bills.
Auto registrations showing joint ownership or addresses.
Copies of both spouses' drivers licenses showing a matching address
Letters from friends and family addressed to either spouse or both spouses and mailed to an address where you were living together. The letters can help provide evidence of a relationship but should ideally include a postmarked envelope to prove you lived together.
Letters between the couple before the marriage, including the postmarked envelope.
Joint Financial Assets
If you have a bank or other financial account together, provide the records–from the account opening records to the current account statement. Someone who is "faking" a marriage for the purposes of getting a green card is generally not willing to combine financial assets. That's why these are strong examples of a bona fide marriage:
Joint bank statements (checking or savings accounts).
Evidence that one spouse has made the other a beneficiary on his or her retirement account (e.g. 401(k), pension, etc.)
Other investment accounts (e.g. stocks, mutual funds, etc.)
Joint Responsibility for Financial Liabilities and Welfare
It's meaningful to show that you share responsibility for financial loans, other financial liabilities, and are generally taking steps to care for each other's long-term welfare. Examples of documents that show you have taken on debt together or have insurance together include:
Joint income tax returns filed with federal, state or local government.
Credit card statements that include the names of both spouses.
Loans or credit lines for an automobile or major purchase (e.g. appliances) that include the names of both spouses.
Wire transfers, bank transfers, or checks from one spouse to the other.
Evidence that one spouse has made the other a beneficiary on his or her life or health insurance.
Other insurance statements for auto, life, home, or renter's insurance.
Letter from an employer showing designation of the spouse as the person to be notified in event of an emergency.
Wills, trusts, or power of attorney, naming both spouses.
Proof of Raising Children Together
Having children together definitely is not a requirement. Some couples going through the immigration process may have been married for several years or have children from a previous marriage. Examples of documents that show you are raising children together include but are not limited to:
Birth certificate(s) of child(ren) born to the marriage (with both parents named on certificate)
Medical records from a doctor that says you are pregnant or are seeking fertility treatment
Adoption certificate showing that you've adopted a child together
School or medical records for the child listing the stepparent as an emergency contact
Proof of Relationship and Shared Activities
Of course, a marital relationship is about more than bank accounts and long-term financial planning. Plus, you probably don't have many combined financials if you're young and recently married. Your relationship probably includes many real moments that are evidence of your genuine affection for each other. Your experiences with one another as well as friends and family count for something. Examples include:
Evidence of trips the couple has taken together or to visit one another, including bills and receipts reflecting hotel stays, car rental, plane tickets, or excursions together while on the trip. You may also show corresponding passport stamps if you traveled together.
Evidence of any correspondence between spouses, including letters, birthday and holiday cards, phone bills, email, Facebook conversations or any other social media account.
Receipts from gifts that you bought for one another (such as gifts of affection or wedding rings).
Evidence of wedding-related expenses or correspondence with vendors such as wedding dress, groom's suit, catering, flowers, entertainment, videographer or photographer. Ideally, the receipt should name the couple and day of the event.
Other evidence of the wedding such as invitations, wedding sign-in book, religious certificate, or a newspaper announcement of the engagement and wedding.
Birth certificates of children born into the relationship or medical records from a doctor that says you are pregnant or are seeking fertility treatment.
Photographs that show both spouses together, preferably with family and friends. Ideally the photos will span throughout the relationship, before the marriage, during the wedding, and after the wedding. You may assemble the photos in an album with a text box to describe the context of the photo. Describe the why, when, where, who of the photo.
General Guidance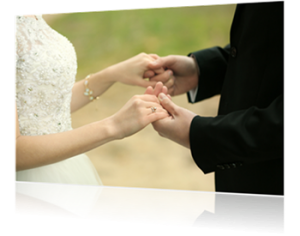 Unless otherwise indicated in your filing instructions, copies of the documents listed above are acceptable. More evidence is generally better. But don't overwhelm immigration officials with a stack of paperwork to sort through. If the documents are voluminous, provide a representative sample. For example, if you have a joint bank account for the two years that you've been married, submit one statement for every three months. Include the oldest, most current, and a sampling from the middle. For photos and other communication, use a variety that spans the length of your relationship and contains the most persuasive evidence of a bona fide relationship. When preparing evidence for their clients, most immigration lawyers will also organize evidence in separate categories (such as the ones listed above) and sort into divided, labeled sections. You can use a simple cover sheet for each section.
Obtaining documents from the above list can be difficult for many new couples that haven't lived together for very long or are in the process of relocating to the United States. In this scenario, it's understandable you'll have less documentation proving that you've co-mingled financial resources and more attention will be on other evidence. For couples without lots of evidence, letters from friends and family can help make the difference. These letters of support used for legal purposes are known as affidavits. 
Affidavit for Bona Fide Marriage
Affidavits are letters from third parties (friends, family, religious leaders, neighbors, etc.) that can provide written testimony of the bona fides of the marital relationship. Each affidavit must contain the full name and address of the person making the affidavit and date and place of birth of the person making the affidavit. Additionally, it should include complete information and details explaining how the person acquired his or her knowledge of your marriage. This is an opportunity for the affidavit author to explain why he or she believes your marriage is the real thing. The author can write about his or her experiences with you, attendance at the wedding, knowledge of your plans for the future or any other anecdote that demonstrates you have a bona fide marriage.
RECOMMENDED: I-130 Affidavit Sample for Spouses
Most Important Evidence for a Bona Fide Relationship
USCIS weighs some evidence more heavily than other evidence. In other words, they will consider some of your documents to be more convincing proof of a bona fide marriage as compared to other documents. Generally, evidence that shows you are combining your financial life together is strong evidence. Documents such as joint tax returns, bank accounts, and life insurance are great. These are really hard to fake. On the other hand, photos, love letters, travel, and affidavits carry less weight. A really determined person could fake these items.
Red Flags for a Fraudulent Marriage
Some factors in your relationship can be a red flag for immigration officials. They identify factors that indicate the possibility of a fake or fraudulent marriage. According to the Adjudicators Field Manual (AFM), a guide formerly used by USCIS officers to make determinations on immigration cases, there are several factors that could warning signs of possible marriage fraud. If one or more of the following situations applies to your relationship, it's likely that your case will receive some additional scrutiny:
Large disparity of age;
Inability of petitioner and beneficiary to speak each other's language;
Vast difference in cultural and ethnic background;
Family and/or friends unaware of the marriage;
Marriage arranged by a third party;
Marriage contracted immediately following the beneficiary's apprehension or receipt of notification to depart the United States;
Discrepancies in statements on questions for which a husband and wife should have common knowledge;
No cohabitation since marriage (although there can be valid reasons);
Beneficiary is a friend of the family;
Petitioner has filed previous petitions in behalf of foreign nationals, especially prior spouses.
By themselves, these factors will not disqualify you. There can be legitimate explanations. You'll need to be ready to explain these differences and discrepancies. And more persuasive evidence of a bona fide marriage should be submitted with the Form I-130 petition. In these situations, you may also want to consider a consultation with an immigration lawyer.
Green Card Interview
Regardless if you have your green card interview at U.S. embassy (consular processing) or USCIS office (adjustment of status), the topic of a bona fide marriage will arise again. The immigration official will ask questions until he or she is satisfied that you have a valid, good-faith marriage and before granting any immigration benefit. You can expect the officer to ask questions such as:
Where and how did you meet?
Who proposed marriage and how?
What activities do you enjoy doing together?
What did you serve at your wedding (to eat or drink)?
Do you use contraception (birth control)? If so, what form?
Do the two of you attend regular religious services? Where and when?
Have you met your spouse's family?
When you attend the green card interview, take a copy of the I-130 petition that was filed on your behalf, copies of all the evidence that you submitted, and updated copies of statements and documents if applicable.
Removing Conditions on Residence
If your marriage is less than two years old at the time you are granted a green card, you will be designated a conditional permanent resident. USCIS will issue a two-year green card (instead of the normal 10-year green card). After two years as a conditional resident, you'll need to file Form I-751, Petition to Remove Conditions on Residence, in order to convert to a lawful permanent resident with a 10-year green card. During the petition process, and possibly an I-751 interview, you'll again need to provide evidence of your bona fide marriage. When you prepare for this process and proactively gather the documents that you'll need, it's very possible to avoid the interview.
RECOMMENDED: Tips for Avoiding the I-751 Interview After Conditional Residence
About CitizenPath
CitizenPath provides simple, affordable, step-by-step guidance through USCIS immigration applications. Individuals, attorneys and non-profits use the service on desktop or mobile device to prepare immigration forms accurately, avoiding costly delays. CitizenPath allows users to try the service for free and provides a 100% money-back guarantee that USCIS will approve the application or petition. We provide support for the Petition for Alien Relative (Form I-130), Adjustment of Status Application (Form I-485), Petition to Remove Conditions of Residence (Form I-751), and several other USCIS forms.
Note to Reader: This post was originally published on May 9, 2017, and has been modified with improvements.
Want more immigration tips and how-to information for your family?
Sign up for CitizenPath's FREE immigration newsletter and
SAVE 10%
on our immigration services