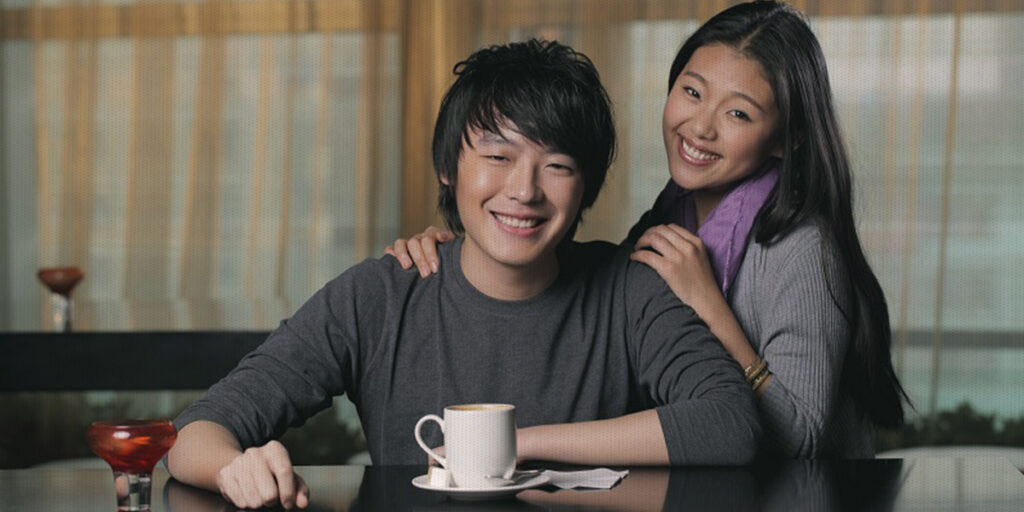 Getting a green card through marriage to a U.S. citizen is one of the fastest ways to obtain permanent residence (and citizenship) in the United States. But it can also create significant immigration problems for couples that don't understand the U.S. immigration system. Green card marriages are some of the most scrutinized by U.S. Citizenship and Immigration Services (USCIS). It's important to get it right.
Permanent residence is not automatic after marriage. You and your spouse must follow a specific application process. Although a green card through marriage to a U.S. citizen is one of the quickest ways to immigrate, there are several steps that include application forms, a medical examination, fingerprinting, and various approvals. For certain people, applying for a green card through marriage can create significant, long-term immigration problems.
The U.S. Citizen Files an Immigrant Petition
The process begins with the U.S. citizen filing Form I-130, Petition for Alien Relative with USCIS. By filing the Form I-130 petition, you are establishing the existence of a qualifying relationship between you and your spouse. At the same time, you are requesting that the government reserves an immigrant visa for your spouse. When USCIS approves the I-130 petition, they are acknowledging that there is a valid relationship and that a visa is available.
Because spouses of U.S. citizens are considered immediate relatives, this relationship is given a degree of priority over other relationships. There are no numerical limits on the immediate relatives who may obtain a green card each year. On the other hand, preference categories may require several years to obtain a visa as there are restrictions on the number of visas available. For this reason, the foreign national spouse of a U.S. citizen is in a special category. Learn more in our section about family-based immigration.
NVC Processing for the Spouse of a U.S. Citizen
If the foreign national spouse is outside the United States, the final green card processing and interview will occur at a U.S. embassy or consulate. That's why it is called consular processing. Once USCIS approves the visa petition, they'll transfer to the case to the U.S. Department of State. Specifically, they will send the file to the National Visa Center (NVC). The NVC handles much of the administrative duties related to visas. Here's what you can expect at the NVC stage:
Choose an Agent

The agent is another person that will receive information about the immigrant visa applicant's case. The applicant may assigned his/her spouse or another trusted person to act as the agent.

Pay Fees

You will be required to pay the Immigrant Visa Application Processing Fee and Affidavit of Support Fee.

Submit Immigrant Visa Application

The applicant will prepare and submit the DS-260 visa application through the Department of State website.

Send Documents to NVC

The NVC will request various financial and supporting documents that you and your spouse must submit.
You can reach these services and learn more about each by visiting the Department of State website. Expect this part of the process to take 6 to 10 weeks. Once you and your spouse have submitted the required documents and paid fees, the NVC will schedule an interview at the U.S. consulate or embassy.
Adjustment of Status
Foreign national spouses that are already physically present in the United States may be able to adjust status to permanent resident (green card holder) at the same time as filing Form I-130. Because a visa is immediately available to immediate relatives, most couples file the Form I-130 as part of a larger "adjustment of status package" of USCIS forms that will expedite the process. By filing the Form I-485, Application to Adjust Status, and other required forms concurrently with the Form I-130 petition, couples give USCIS everything necessary to process the case and make a decision as soon as possible. The typical adjustment of status package includes the following government forms:
I-130, Petition for Alien Relative
I-130A, Supplemental Information for Spouse Beneficiary
I-485, Application to Register Permanent Residence or Adjust Status
I-864, Affidavit of Support
I-693, Report of Medical Examination and Vaccination Record
I-765, Application for Employment Authorization
I-131, Application for Travel Document
A complete adjustment of status package will also include several supporting documents as required by each USCIS form.
Eligibility for Green Card through Marriage
Basic eligibility for the immigrant visa (also known as the green card) through marriage to a U.S. citizen requires that:
There's a legal marriage (from any country); and
Neither spouse is married to someone else at the same time.
But that's not all. Eligibility for a green card through marriage hinges on other factors such as the bona fides of the marriage, periods of unlawful presence, other grounds for inadmissibility and even the use of prior nonimmigrant visas.
Valid Marriage
The speedy nature of this immigration path also makes it a prone to fraud by certain individuals that fake a marriage in order to gain immigration benefits. Therefore, USCIS closely scrutinizes any applicant getting a green card through marriage. And this just makes it more difficult for honest people.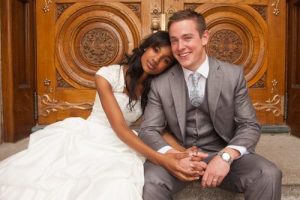 It's easy to get a marriage certificate. So there is also a burden on the couple to prove that the marriage is genuine and there is the intention to stay together. USCIS will scrutinize your case to confirm there is no attempt to evade immigration laws with a fraudulent marriage.
Therefore, it will be necessary to submit evidence that you and your spouse have a genuine, bona fide marriage. To establish the bona fides of your marriage, the following items are examples of acceptable forms of evidence:
Documents showing co-mingling of financial resources such as joint bank accounts, credit card statements, tax returns, insurance policies, home mortgages or other loans
Documents showing joint ownership or property such as a home or auto title
A lease showing joint tenancy of a common residence
Birth certificate(s) of child(ren) born into the marriage
Affidavits sworn to or affirmed by third parties having personal knowledge of the bona fides of the marital relationship. (Such persons may be required to testify before an immigration officer as to the information contained in the affidavit.) The original affidavit must be submitted and also contain the following information regarding the person making the affidavit:

his or her full name and address; and
date and place of birth; and
relationship to you or your spouse; and
details explaining how the person acquired his or her knowledge of your genuine, bona fide marriage.
Each of these documents must include the name of both spouses. It's highly recommended that you submit as many documents as possible to strengthen your case.
RECOMMENDED: Evidence of Bona Fide Marriage to Support a Spousal I-130 Petition
Complications for Undocumented Spouses
Generally a foreign spouse that is already in the U.S. at the time of filing the Form I-130 petition may also file Form I-485, Application to Adjust Status, concurrently (at the same time). The Form I-485 allows the immigrant to adjust status from the nonimmigrant status to that of an immigrant visa (green card) without returning to the home country. But this is where additional complications arrive for some applicants.
The foreign spouse's admission to the United States is a significant factor. He or she must provide proof that entry to the U.S. was lawful.
There is an important distinction between those that initially entered legally and those that never had a lawful admission to the U.S. As long as the foreign spouse entered lawfully, he or she can generally adjust status to a permanent resident.
Entered the U.S. with lawful means that has now expired
People that have legally entered the U.S. were generally inspected by a Customs and Border Protection (CBP) officer at a port of entry such as an airport, seaport or border crossing. The individual would have entered with one of the following:
Valid non-immigrant visa such tourist visa, student visa or temporary worker visa;
Advance parole;
Border crossing card; or
Under the Visa Waiver Program.
If that legal means of entry has now expired, the immigrant is out of status and considered to be undocumented. But it is possible to obtain a green card through marriage to a U.S. citizen even if the foreign spouse has overstayed the visa. He or she will need to prove the legal entry in the application, by submitting a copy of either a visa stamp or the Form I-94 (Arrival/Departure record). Even persons that have been granted Deferred Action for Childhood Arrivals (DACA) may be included in this group.
RECOMMENDED: Marriage to a U.S. Citizen After a Visa Overstay
Entered the U.S. without any visa
A person that has entered the U.S. without inspection is generally considered to be unlawfully in the U.S. and classified as "entered without inspection." Persons that have entered without inspection typically snuck across the border or entered through a border crossing but avoided inspection (i.e. hiding in a car).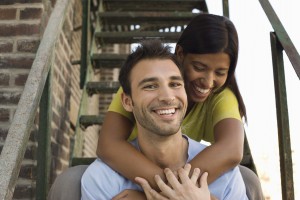 The situation becomes much more complicated for spouses that entered the U.S. without documents. The undocumented immigrant must return to the home country to apply through the U.S. consulate. Unfortunately, once an undocumented immigrant enters the U.S., stays for more than six months and then leaves, he or she triggers a 3- or 10-year bar on reentry. This is a major obstacle and requires that the undocumented immigrant submit a Form I-601A provisional waiver application to USCIS before departing the United States for the consular interview. But this is a complex procedure that requires thorough analysis by a legal professional and contingencies if additional complications arise. There are risks involved. A failed provisional waiver could result in the foreign spouse being barred from entry to the U.S. For these reasons, persons in this situation are highly encouraged to consult with an experienced immigration attorney before filing any USCIS forms.
Grounds of Inadmissibility
Everyone who applies to enter the United States is checked for inadmissibility. People with histories of criminal or terrorist activities, drug abuse, infectious medical problems, or certain other characteristics will generally not be allowed to enter the U.S.
The following list summarizes some of the major classes of inadmissibility. In some cases, a waiver can be obtained.
| | |
| --- | --- |
| Classes of Inadmissibility | Waiver Available? |
| People with communicable diseases like tuberculosis | |
| People with physical or mental disorders that may cause harm to themselves or others | |
| Drug abusers or addicts | |
| Drug traffickers | |
| People without proper vaccinations | |
| People with convictions for crimes involving moral turpitude | |
| People who have violated immigration laws | |
| Prostitutes | |
| People with multiple criminal convictions | |
| Spies | |
| Terrorists | |
| Nazis | |
| People likely to become dependent on need-based government assistance | |
For a more in-depth discussion, read Grounds of Inadmissibility. If your situation may include any of the above conditions, please consult with an immigration attorney before attempting to file any USCIS form.
Preconceived Intent
It's possible that your spouse is already in the United States. For example, your spouse may be in the U.S. with a tourist visa, student visa or temporary worker visa. If your spouse is already in the U.S., it's very important to understand the concept of preconceived intent as it applies to visas.
When U.S. issues a nonimmigrant visa (such as a tourist visa, student visa, etc.), it does so with the understanding that the visitor intends to return to the country of origin. However, if a foreign national uses a nonimmigrant visa as a way of gaining U.S. entry with the actual goal of adjusting status, the U.S. government considers this visa fraud. If USCIS believes that the nonimmigrant visa was used as a way to reach the United States to adjust status, a green card through marriage will not be approved. The green card will be denied based on the misuse of the nonimmigrant visa.
Your fiancé or spouse should not travel to the U.S. on a temporary visa (except for a K visa) with the intention of staying permanently because you will file Form I-130 and I-485. This is considered a misuse of the visa and the green card application will most likely be denied.
With that said, there are legitimate cases where the intent of the nonimmigrant visa was to travel for temporary reasons. During the course of travel, life circumstances changed and there was a need to stay and adjust status.
Citizenship Through Green Card Marriage
There's also a quicker path to U.S. citizenship through a green card marriage. A permanent resident who is married to a U.S. citizen for three years may generally be eligible for naturalization provided that he or she meets the other requirements.
RECOMMENDED: U.S. Citizenship Requirements for 3-Year Married Permanent Resident
Fiancés Use a Different Path
This article is written for couples that are already married. Couples that are engaged to be married and plan to marry inside the United States use a different process. Instead, the U.S. citizen obtains a K-1 visa for the fiancé by filing Form I-129F, Petition for Alien Fiancé. Within 90 days of arriving in the United States, the couple must get married and the alien fiancé must adjust status to a permanent resident by filing the adjustment of status packet.
U.S. immigration law does not permit a permanent resident to petition a fiancé. There are two options. If eligible, the permanent resident can apply for U.S. citizenship. Once a U.S. citizen, the petitioner can file Form I-129F and bring his/her fiancé to the United States. Alternatively, the couple can marry outside the United States. Once married, the permanent resident can petition the spouse.
RECOMMENDED: Overview of the K-1 Fiancé Visa Process
About CitizenPath
CitizenPath provides simple, affordable, step-by-step guidance through USCIS immigration applications. Individuals, attorneys and non-profits use the service on desktop or mobile device to prepare immigration forms accurately, avoiding costly delays. CitizenPath allows users to try the service for free and provides a 100% money-back guarantee that USCIS will approve the application or petition. We provide support for the Petition for Alien Relative (Form I-130), Adjustment of Status Application (Form I-485), Petition to Remove Conditions of Residence (Form I-751), and several other USCIS forms.
Note to Reader: This post was originally published on September 5, 2017, and has been modified with improvements.
Want more immigration tips and how-to information for your family?
Sign up for CitizenPath's FREE immigration newsletter and
SAVE 10%
on our immigration services