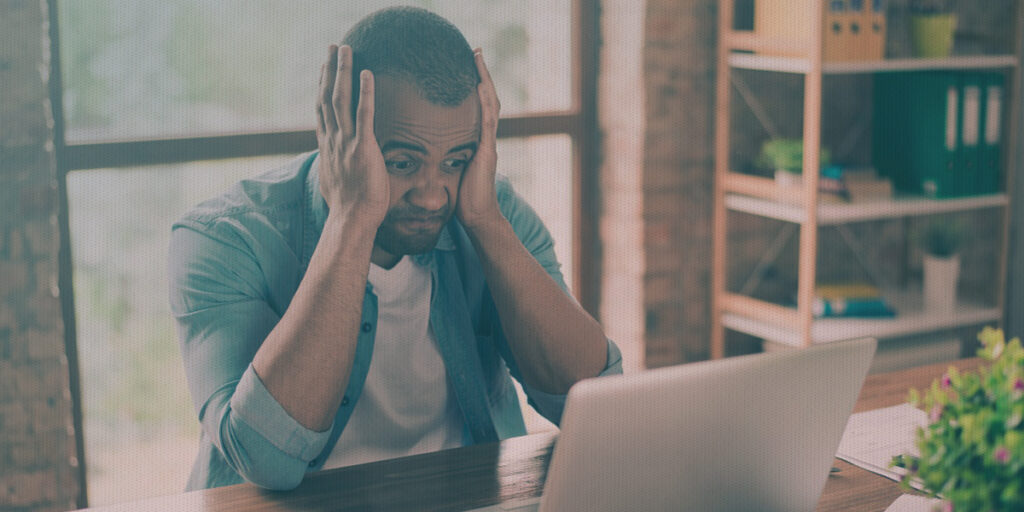 The U.S. immigration system, particularly U.S. Citizenship and Immigration Services (USCIS), has a reputation for quickly denying applications when there are mistakes. Sometimes simple immigration mistakes can ruin your chance for a USCIS approval notice. In fact, even very intelligent applicants can potentially blunder because of a misunderstanding or oversight.
We've put together a list of five immigration mistakes that applicants sometimes make when requesting USCIS benefits.
Under Estimating Immigration is a Legal Process
The U.S. immigration system is a legal process. In other countries, immigration may be a paperwork filing process. But in the United States, it is more complicated and can have more serious consequences if managed incorrectly.
The statements you make in a USCIS interview, and the answers you provide on USCIS forms are on the record. If you are ambivalent about your answers, you could provide information that could be used against you in the future. Perhaps you are applying for a green card or renewing your status. USCIS will keep these answers in their records. They may use these previous statements on your future requests for immigration benefits. If there's an inconsistency or omission of information, it can create a problem. Sometimes it can even create a problem for other family members.
For this same reason, the USCIS e-file (online filing) isn't a good option for some people. The answers you provide on USCIS forms can come back to create problems later.
RECOMMENDED: Why Filing Online with USCIS Isn't Always the Best Option
Your objective is to receive the USCIS approval notice. Use an experienced immigration attorney or service like CitizenPath. The CitizenPath online immigration service provides simple, step-by-step guidance through immigration forms and alerts if there's a problem. It's an affordable solution created by immigration attorneys. We even provide a guarantee that USCIS will approve the benefit.
Preparing Your Application or Petition Incorrectly
Many of the issues discussed in the article may benefit from a professional service or attorney's review of your immigration case. However, there are some things you can do yourself. Believe it or now, many people fail to obtain a USCIS approval notice on the first attempt due to these simple mistakes:
Not signing the application or petition:

Surprising, but USCIS must reject thousands of forms every year because the applicant or petitioner failed to sign and date it. Make sure you also sign in the correct spot.

Not submitting typed answers:

USCIS does not require you to submit a typed form. However, ineligible handwriting could create a rejection or a misunderstanding by the person responsible for reading it. It's easy to type answers in software like Adobe Reader. Or answer the questions on CitizenPath and have everything done for you.

Submitting the incorrect fee:

Some forms can have very confusing fee structures. Even paying too much will result in a rejection. That's because USCIS has no way to refund you. If writing a check or money order, it's also critical to make it payable to "U.S. Department of Homeland Security."

Providing misinformation or not explaining missing information:

Most people are honest and wouldn't lie on USCIS forms. But sometimes innocent people make mistakes that appear like they are avoiding the truth. Failing to provide all information can appear dishonest in some situations.

Mailing the form to the wrong office:

Generally, you don't have an option where to send your application or petition. If you are directed to send it to a location in another state, this is generally a USCIS lockbox where money is collected and the case is inputted into USCIS computer systems. If an interview is necessary, the case will migrate back to your local office.
These types of mistakes are often made by people who rush through the process. Take your time to understand the requirements. Want a checklist and simple instructions to give you peace of mind? Use CitizenPath to prepare your forms. In addition to your prepared form, CitizenPath provides you with a set of personalized filing instructions. Our filing instructions are customized to your answers in the application so you know what to do for your specific situation. The filing instructions provide detailed directions on supporting documents, how to organize your application, and where to mail it.
Attending an Interview Unprepared
While most immigration interviews end up being almost "routine" in nature, they can be extraordinarily meaningful. Going to an interview without an understanding of what will happen or what is expected of you can have dire consequences. Not having the correct document could seriously delay your case.
Before attending an interview, you should reasonably understand the purpose of the interview. Know what USCIS is trying to accomplish. It will help give you perspective. In addition, research what types of questions may be asked. You'll also need to know which documents should be taken and what to expect after the interview.
In order to prepare for your interview, consider the following tasks:
Review application: Spend some time reviewing, updating and studying your application since many interview questions will refer to this information.
Review the appointment notice: The interview appointment notice will specificy items that you should take to the interview.
Create a folder of all documents: Gather all your original documents, make copies of everything, and bring the copies and originals with you.
Confirm you have valid ID: Make sure your ID card and driver's license are current and have them with you.
Demonstrate your seriousness: Dress neatly and appropriately, such as in clothes you would wear to a job interview.
Prepare others: If you are bringing an interpreter, you must register him or her before your interview.
Most USCIS interviews are short and focused. Understanding the purpose of the interview can help you expedite the interview and your USCIS approval notice.
Not Recognizing the Impact of a Dismissed Criminal Case
Criminal charges, even if they are dismissed, can potentially have an effect on a person's immigration status. The impact from a criminal charge is different based on your immigration status and the type of offense. In particular, USCIS does a thorough criminal background check when an immigrant applies for a green card or become a U.S. citizen. USCIS will learn about dismissed criminal cases as well.
Prosecutors may dismiss criminal cases due to lack of evidence, participation in program, and other reasons. You may assume it also means the problem won't affect your immigration status. This can be dangerously naïve.
Only an experienced immigration lawyer can adequately advise you about the immigration consequences from your criminal charge. Therefore, speak to an immigration lawyer, if possible, before accepting any kind of resolution. If you already have past criminal charges (even if dismissed), speak to an immigration attorney to determine if they will affect your future requests for immigration benefits.
Misunderstanding Residency Requirements
Permanent residents (green card holders) often misinterpret residency requirements. This misunderstand can result in problems when applying for naturalization (citizenship) or can even become a reason for losing permanent resident status.
As a rule, a permanent resident should never have an address outside the United States. Generally, all trips outside the United States should be limited to 180 days or less. Having a residence or employment in another country can be enough to trigger removal (deportation) proceedings. Of course, there are some exceptions. For the purposes of this article, you should understand the following:
Continuous Residence Requirement for Naturalization
If your intention is to become a U.S. citizenship, you'll need to apply for naturalization. In order to file Form N-400 (Application for Naturalization), you must meet the continuous residence requirement. For most permanent residents, the requirement is five years. But it is reduced for some categories.
A trip abroad that is less than 6 months will not disrupt continuous residence.
A trip of more than 6 months but less than 12 months is presumed to break your continuous residence.
A trip 12 months or longer will definitely break your continuous residence.
The presumption of disrupting your continuous residence is almost as bad as breaking the requirement. Overcoming the presumption is expensive and difficult.
RECOMMENDED: Continuous Residence and Physical Presence Requirements
Abandonment of Permanent Residence
Even if you don't intend to naturalize as a citizen, long absences can create suspicion that you have abandoned your U.S. residence. In fact, even the appearances that you live or work abroad can result in some immigration trouble. A reentry permit is helpful for permanent residents who must be abroad for more than one year but no longer than two years. However, it doesn't cure all problems if it appears your intention was ever to reside abroad permanently.
If you have a reason to stay abroad for 180 days or more, have a conversation with an immigration attorney. Make sure you understand the consequences, and confirm that you've done everything to address your specific situation. Keep an open line of communication with experts that can keep your immigration status in tact and improve the chance of your next USCIS approval notice.
Get a USCIS Approval Notice the First Time
CitizenPath provides simple, affordable, step-by-step guidance through USCIS immigration applications. Individuals, attorneys and non-profits use the service on desktop or mobile device to prepare immigration forms accurately, avoiding costly delays. CitizenPath allows users to try the service for free and provides a 100% money-back guarantee that USCIS will approve the application or petition. We provide support for the Adjustment of Status Application (Form I-485), Petition for Alien Relative (Form I-130), and several other USCIS forms.
Want more immigration tips and how-to information for your family?
Sign up for CitizenPath's FREE immigration newsletter and
SAVE 10%
on our immigration services