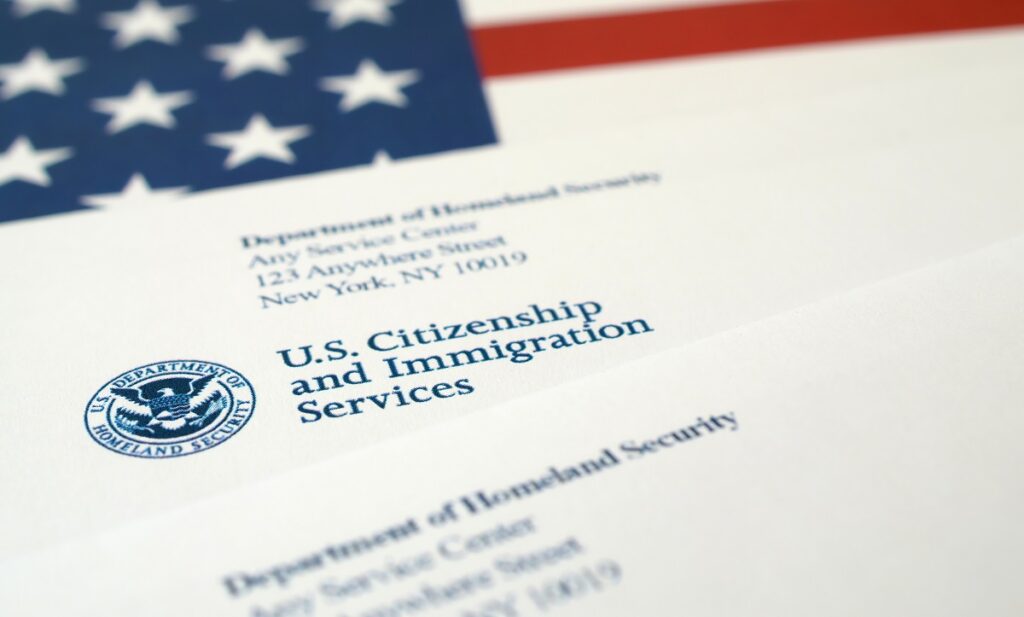 Short of a rejection or outright denial, one of the biggest ways U.S. Citizenship and Immigration Services (USCIS) strikes fear into the heart of an applicant is to issue a Request for Evidence. Best known as simply an "RFE," the USCIS Request for Evidence is a formal request for you to submit more information to support your application. The agency has issued an RFE because they don't have adequate information to make a favorable decision. Generally, this is because you have failed to include important information on the application or did not support all of the necessary supporting documents.
Take a deep breath. An RFE will generally add a delay to the application processing time and may create some anxiety, but it isn't an indicator of a pending denial. If you fail to respond, USCIS will likely deny your application. If you respond as directed, you are no more likely to be denied than if you hadn't gotten the RFE.
Most Common RFEs for Adjustment of Status
USCIS may issue a Request for Evidence for almost any immigration benefit. However, some of the most common RFEs issued for adjustment of status cases include:
Sponsor's support is insufficient to remove public charge ground
Family-based applications generally require you to prove that you are not inadmissible on the public charge ground. Typically, applicants have failed to include all the supporting documents necessary to document the sponsor's income. We expect to see more public charge related RFEs with the new Form I-944.
Insufficient evidence of birth
USCIS has specific requirements for birth certificates. You generally must provide a long form birth certificate. Some countries don't have birth records that match USCIS expectations. When this does not exist, you may need to submit alternative evidence. Learn more about submitting adequate evidence of birth for adjustment of status.
Missing evidence of lawful entry
Evidence of legally entering the United States is almost always essential for adjustment of status to permanent resident. Failing to prove a lawful entry will likely lead to a denial. In most cases, this is resolved with an electronic I-94. Usually, it is simple to replace the I-94, and there are options when your I-94 is not correct.
Lack of certified translations
If any of your supporting documents are in a language other than English, you must provide an English translation made by someone other than the petitioner or beneficiary. All translations must be in the form of a certified translation for USCIS.
Missing initial evidence
Sometimes people just forget to include an important piece of evidence. USCIS, at its discretion, may deny applications that are incomplete. This is your opportunity to rectify the oversight by submitting the missing evidence.
You may have forgotten to answer a question, submit supplementary forms, or provide essential documents. Read the USCIS directions completely and carefully before filing forms. If you want the reassurance that you're doing everything correctly, use CitizenPath to prepare your application package. In addition to your correctly prepared form, CitizenPath provides you with a set of personalized filing instructions. Our filing instructions are customized to your answers in the application so you know what to do for your specific situation. The filing instructions provide detailed directions on supporting documents, how to organize your application, and where to mail it. Learn more >>
RECOMMENDED: Reasons for a Green Card Application Denial
Review Your RFE Carefully
USCIS is providing you with a second chance to submit evidence. It's important that you understand exactly what you are supposed to do. You have one opportunity to respond to the RFE with the correct information and get your application back on track.
Identify the Requested Evidence
The letter will generally list all the additional documents that USCIS needs to make a decision on your application. USCIS may also explain which eligibility requirements have not been met by the documents already submitted. They may even list documents that you know you've already submitted. Immigration officials who adjudicate your case are human; they may have overlooked something. Regardless, identify each of the items of evidence that you need to submit to USCIS.
Identify the Deadline
The USCIS Request for Evidence will also provide a deadline. This tells you how long you have to respond. You will need to respond to the RFE before the deadline indicated (usually 30 to 90 days, but never longer than 12 weeks) so that the adjudicator will have enough evidence to make a favorable decision. If you fail to respond by the RFE deadline, USCIS will make a decision based on the existing evidence. Generally, that leads to a denial.
Respond to a USCIS Request for Evidence
Once you've identified the requested evidence and gathered it, you'll need to respond to the RFE within the allotted time. First, make a copy of the RFE and all evidence for your own records. You'll need to return the original Request for Evidence with your response.
Although it is not mandatory, it's a good idea to include a cover letter that itemizes the evidence that you are submitting. The cover letter should be short and address the specific components of the RFE, so that you can show the USCIS officer handling your case that you provided all of the requested information.
Include the following items in your Request for Evidence response to USCIS:
Original RFE (must be on top)
Cover letter (view a sample)
All requested evidence
Submit all the requested evidence at the same time. Do not submit multiple responses as you acquire the evidence. Only submit a partial response if you are unable to obtain other portions of the requested evidence.
Mail the RFE package to the address specified on the RFE. It is also recommended to send your response via U.S. Postal Service Priority Mail or a courier that can track your package. You want to have delivery confirmation so you have proof that you responded in the allowed time frame.
A NOID is Different than an RFE
A Notice of Intent to Deny (NOID) is much more serious than a Request for Evidence. A NOID is a negative determination and impending denial. It is a formal warning that a USCIS officer reviewed your case and plans to deny it if you are unable to provide more convincing evidence. You should take urgent action, generally with the assistance of an immigration attorney, to address the NOID with stronger evidence of your eligibility for the immigration benefit.
In Review
If handled correctly, a USCIS Request for Evidence is just a bump in the road to your immigration benefit. Review the RFE carefully and respond to it completely.
RFEs can be confusing. The letter may cite complex clauses of immigration law and ask you to provide information that you don't understand. It is important that you understand exactly what you are being asked to prove before responding. If you are uncertain of which documents to submit or how to respond, please speak to an immigration attorney who can help you review the RFE and respond with the correct evidence.
About CitizenPath
CitizenPath provides simple, affordable, step-by-step guidance through USCIS immigration applications. Individuals, attorneys and non-profits use the service on desktop or mobile device to prepare immigration forms accurately, avoiding costly delays. CitizenPath allows users to try the service for free and provides a 100% money-back guarantee that USCIS will approve the application or petition. We provide support for Adjustment of Status (Form I-485), the Citizenship Application (Form N-400), and several other commonly used USCIS forms.