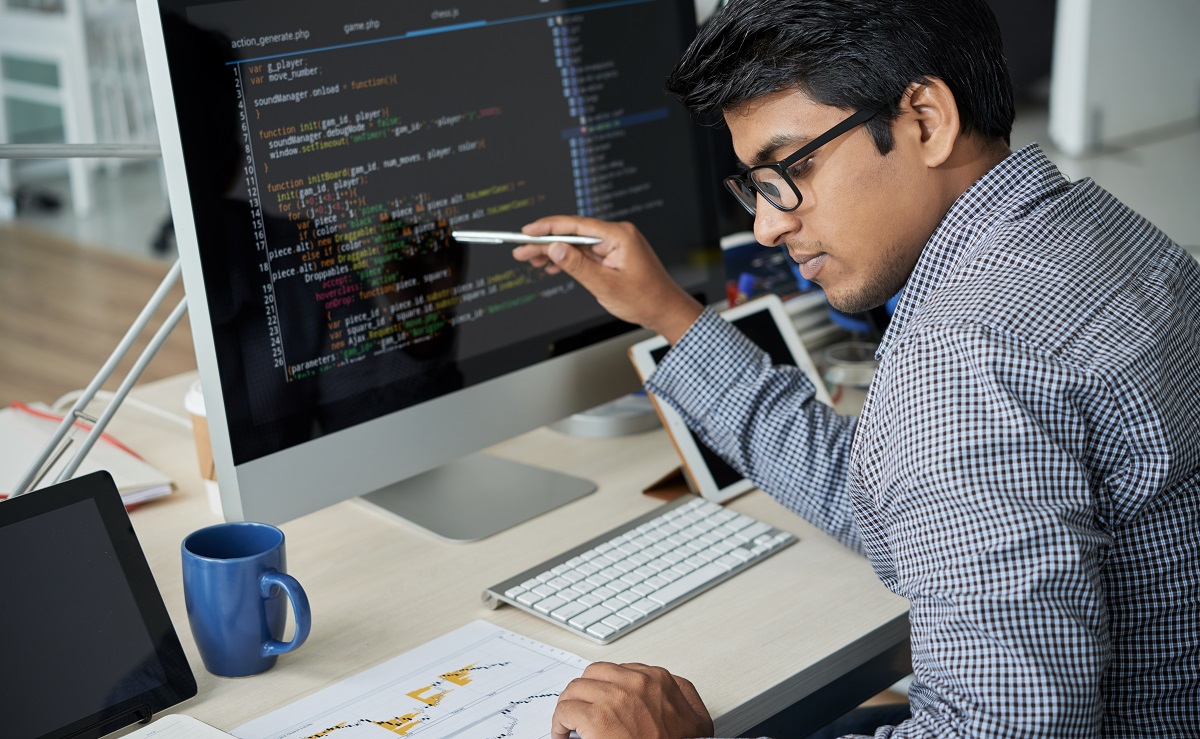 The United States remains one of the most desirable job markets in the world. It's an incredibly large country, with some of the largest, most innovative companies. Additionally, the U.S. is either the top or one of the top producers in the world in multiple sectors, like agriculture, energy, and technology. The economy often needs foreign workers to sustain growth and perform jobs where domestic labor is in short supply. Many people want to know how to get a work visa in the U.S. This article provides job search resources for foreign nationals seeking skilled or unskilled employment in the United States.
How to Find a Job in the U.S.
The most straightforward way to get a job in the U.S. is if you are already in-country. For work authorization, you need to apply for an Employment Authorization Document (EAD). It's not a visa, and physical presence in the U.S. doesn't make you automatically eligible. You must be lawfully present in a status that accommodates employment authorization. For example, visitors on B-2 or F-1 visa generally are not eligible. Some common categories where you can apply for an EAD include:
Adjustment of Status Applicants
The end result of the adjustment of status process is a green card. A green card provides work authorization in the U.S. for the permanent resident. But adjustment of status applications (Form I-485) take a while to process, and many people would like to work while waiting. Getting an EAD allows you to work while you wait for your permanent status.
Individuals whom the USCIS has granted Deferred Action for Childhood Arrivals (DACA) or Temporary Protected Status (TPS) are in a lawful status that also is eligible for work authorization.
Generally, enrolled students are not in a category that's eligible for employment authorization. If you have an F or M visa, you would apply for your EAD as part of your Optional Practical Training (OPT) application, which lets you get experience related to your area of study once you finish your college degree in the U.S. The Career Services office at your college or university is a great place to start if you're looking for a job.
If you are requesting asylum in the United States, you can apply for an EAD while your case is processed. The EAD application is the same for asylum seekers as it is for other immigrants.
Apply for an EAD by filing Form I-765, Application for Employment Authorization. Each category has specific requirements for eligibility and supporting documentation. Need help? You can apply for your Employment Authorization using CitizenPath's Employment Authorization Package. It's designed by immigration attorneys with step-by-step instructions to guarantee application approval at USCIS. Once you have employment authorization, you can begin your search.
How to Get a U.S. Work Visa as a Foreign National Who is Outside the U.S.
You do need explicit permission to work in the United States. You can't just show up on a visitor visa and begin job search. By law, U.S. employers must verify the identity and employment authorization of individuals hired for employment. Therefore, you typically need to enter with a U.S. work visa that permits employment. There are several types of visas designed for this purpose. The specific type of visa you need depends on your:
Field of work;
Connection to your employer (are you employed on a local branch or no previous relation); and
Country of origin (some countries have visa quotas or may have more options than others because of partnership agreements in specific fields like education and nursing).
If you are unsure of the kind of visa you would need for a specific job, you can check the State Department's Visa Wizard website.
If you're not authorized to work in the United States, there are still ways in which you can find a job. Let's go over a few possible options:
E-2 Visa for Treaty Investors
Nationals of countries that maintain a treaty of commerce and navigation with the United States may be eligible for an investment-based non-immigrant visa. The E-2 visa is designed to give certain foreign nationals the ability to start a business and develop jobs in the U.S. It does have a requirement for a substantial financial investment, and you must be a national from one of these countries.
Seasonal and Temporary Jobs
The United States does provide visas for unskilled labor to enter the country for seasonal and temporary jobs in certain farming and non-agricultural jobs. The U.S. employer starts the process for obtaining a temporary H-2 work visa with a request that they cannot find the workers needed inside the U.S. Once approved by the U.S. government, the employer will send the documents to the foreign national. The company does all the paperwork in the U.S., and the applicant only goes to the U.S. embassy or consulate as a final step to process the visa once the employer sends you these documents.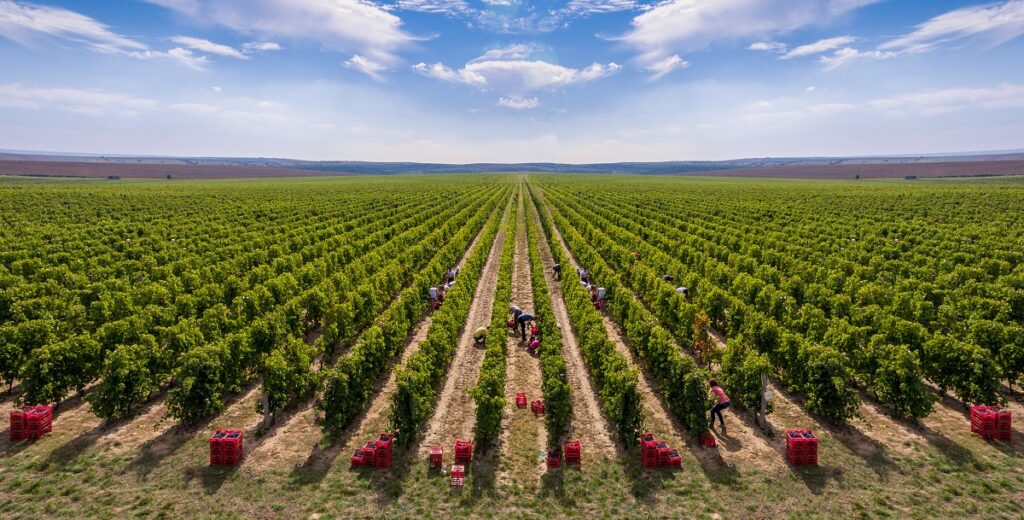 Types of Seasonal and Temporary Visas
Seasonal and temporary jobs are divided in two types:
Agricultural (H-2A visa)
Non-Agricultural (H-2B visa)
The Department of Labor's Seasonal Jobs website is a great place to start looking for these types of jobs. Agricultural positions may include work planting, picking, greenhouse care, applying fertilizer, and general farm maintenance using hand tools, among others. Some agricultural positions are outside in weather that could be harsh, and may involve long periods of standing or kneeling. Keep that in mind if you have any injuries.
Non-agricultural positions may include landscaping and gardening, housekeeping, restaurant work, seafood processing and packing, and working in construction.
The Seasonal Jobs website highlights top categories of jobs, specific locations (which may be important if you want to go somewhere you have family or friends), categories of seasonal jobs, and even crops if you're an agricultural worker that wants to pick something specific based on your experience.
A similar website to find and apply for seasonal and temporary jobs is the H2 Job Board. Similar to the DOL's website, you can create a profile and apply for jobs in different parts of the United States. You can also sign up for job alerts to receive notifications on jobs that match your profile.
You may renew an H-2 visa; however, they are subject to numerical and country caps. There are specific visas set aside for workers from the Northern Triangle (Guatemala, Honduras, and El Salvador). The rest of the numerical cap goes to all other applicants. In recent years, businesses hiring workers under these visas have requested numerical increases, which signals a high need for seasonal workers.
Visitor Exchange Programs
BridgeUSA is a State Department program through which professionals like teachers and physicians work in the U.S. in their field. It also connects au pairs, camp counselors, interns, and professors, among other categories. You can see the requirements of each type of position in this comparison chart. Generally, these visitor exchange visas are valid for one year, and you may potentially renew them for up to three years.
To apply to a visitor exchange program, you can click on the program categories to find a sponsoring institution and apply for openings. You are only allowed to work for your sponsoring employer in the activity listed on your visa application.
Best Job Sites for Foreign Nationals Seeking U.S. Employment
Myvisajobs.com claims to be the largest and most trusted employment website for foreign workers seeking opportunities in United States. They aim to provide data-driven and self-guided job searching services. The company uses data from a variety of sources, including public web sites, job boards, social networks and government agencies (Dept. of Labor, Census Bureau, IRS and FBI), for its analysis and modeling. It's a great place to start to explore the job market. Try Myvisajobs.com >>
Jooble can make the search for U.S. jobs easy and accessible. It's an international job search website that aggregates numerous job vacancies in one place. Jooble operates in the same way as the search engines do. When a user performs a search, all active job openings related to that search are presented. Jooble can also help foreign job searchers refine their search specific to employment-based visa opportunities in the United States. For example, you can add "visa sponsorship" in the search to find relevant vacancies in the United States. Try Jooble.com >>
CareerBoard is a nationwide, and even overseas job, search engine, connecting skilled and unskilled professionals with current openings in the United States and other countries. CareerBoard's search filters include a "visa sponsorship" option, which allows job seekers to see which jobs will complete the necessary visa processes on their behalf to work in the U.S. Try Career Board >>
LinkedIn allows you to connect to professionals all over the world and showcase your experience and knowledge. While LinkedIn allows you to include on your profile some of the information that you would include in a traditional resume, it goes beyond a simple resume.
It's a business networking site first and a job search tool as well. For example, you can include links to your previous work and any accomplishments, such as honors and awards. This may help recruiters see whether your experience is a good fit for their needs. It's possible to specifically state you are looking for a particular type of position. You can also connect with thought leaders and engage directly with people of different positions through professional conversations. Then, search for the jobs you're most interested in - including positions that may be matched to your profile. Try LinkedIn >>
Indeed is the largest job search website in the world with over 250 million users monthly. You can search for positions at any level - from entry level to senior executive positions. You can specifically search for jobs that provide visa sponsorship, which allows you to focus your search on companies that clearly state they will go the distance and complete the visa sponsorship process for a successful candidate. Try Indeed >>
---
Despite all the opportunities in the American job market, employment-based visas, temporary or otherwise, still follow an extensive and time-consuming process. This was especially true during the pandemic, when the government suspended many types of employment-based visas. Numerical and country-based caps in many of the visa categories make the process time-sensitive. It also means that even with a job offer, your visa could be denied for one of these reasons. As you progress through your search for how to get a work visa in the U.S., persistence and perseverance are important characteristics.
Discover where you may find the best positions depending on your area of expertise for your field and which states have more opportunities for you. Along with these pages, the U.S. Department of Labor also offers a section where you can search for job openings.
Finding a job in the U.S. may be daunting, but there are opportunities available no matter your level of experience or skill in almost every industry. Whenever you are submitting an application to USCIS, use a guaranteed service like CitizenPath, providing every support you may need built into your package to ensure your success.
CitizenPath provides simple, affordable, step-by-step guidance through USCIS immigration applications. Individuals, attorneys and non-profits use the service on desktop or mobile device to prepare immigration forms accurately, avoiding costly delays. CitizenPath allows users to try the service for free and provides a 100% money-back guarantee that USCIS will approve the application or petition. We provide support for the Adjustment of Status Application (Form I-485), Application for Employment Authorization (Form I-765), and several other commonly used USCIS forms.
Want more immigration tips and how-to information for your family?
Sign up for CitizenPath's FREE immigration newsletter and
SAVE 10%
on our immigration services