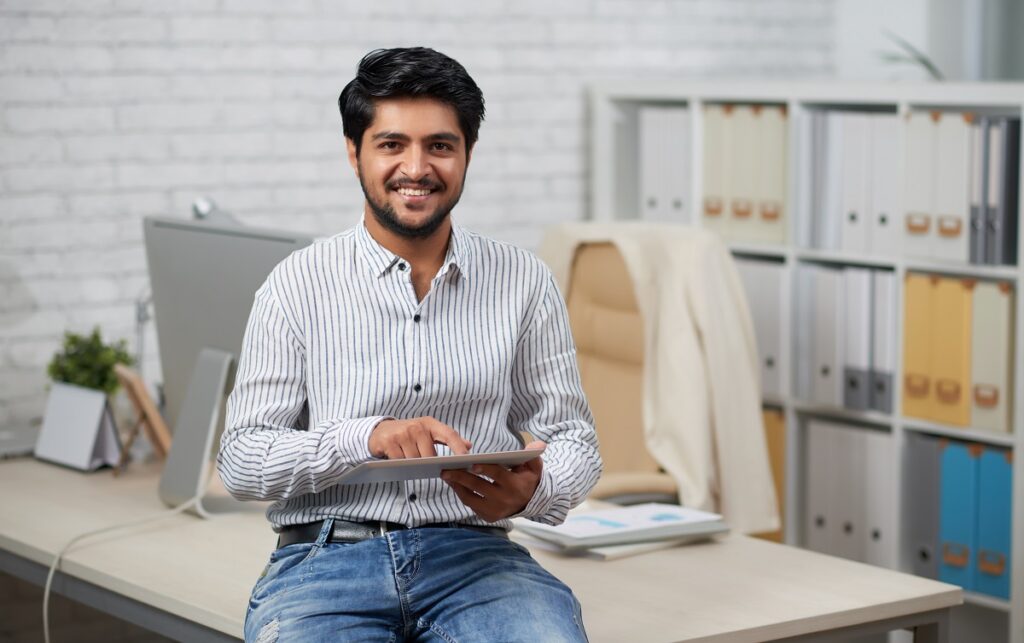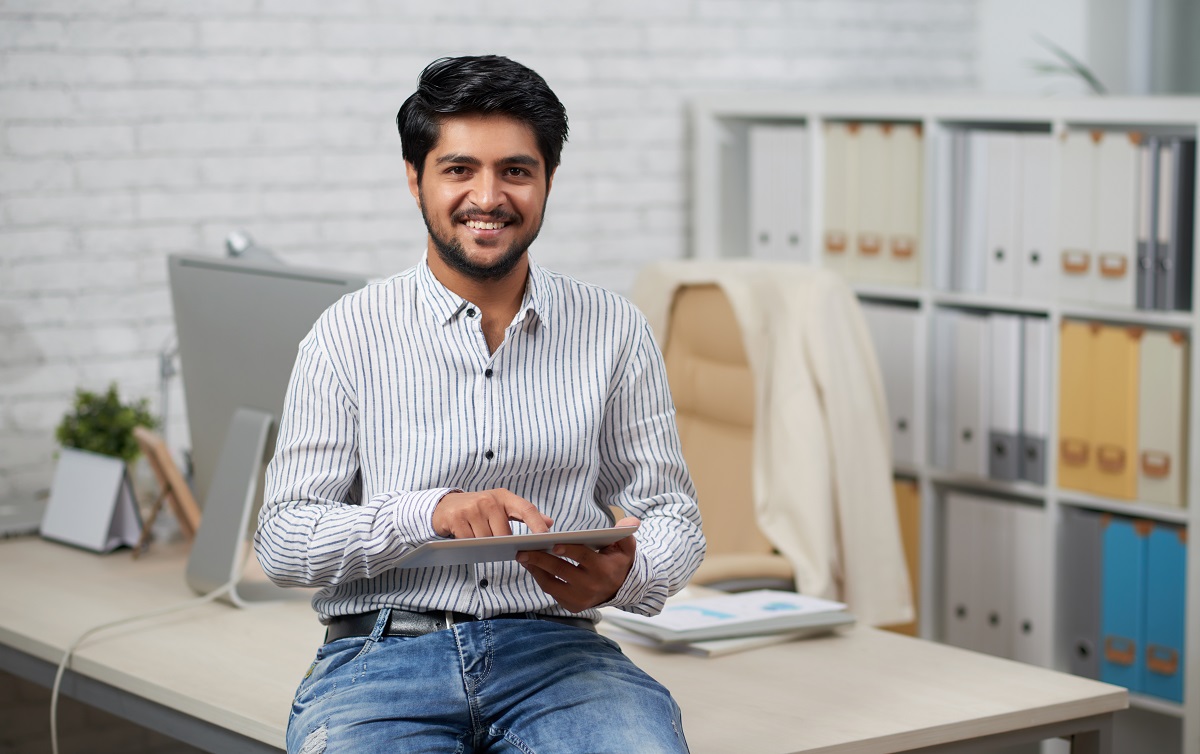 Recently, USCIS relaunched a program that gives certain foreign nationals temporary permission to enter and remain in the United States for up to five years to grow a business. While not exactly a startup visa, it does provide a lot of the same benefits. The international entrepreneur parole program enables foreign entrepreneurs who might not meet the eligibility criteria of existing visa programs to grow their businesses and make contributions to the U.S. economy.
The Obama administration initially introduced the international entrepreneur parole program, but the Trump administration put it on hold before it could even get started. Now, the Biden administration has dusted off the program as a way to provide foreign nationals a way to grow startups that have the potential for rapid growth and American job creation.
The program comes as an effort to encourage entrepreneurs from around the world to grow their business in the United States and to restore trust in the U.S. immigration system after the restrictions put in place during the Trump administration.
Lack of Startup Visa Stifles Innovation
The United States has a long history of entrepreneurship and innovation. In fact, immigrants are responsible for injecting much of that creativity and invention into our economy. Nearly 45 percent of firms on the Fortune 500 list were founded by immigrants or their children. What's more, immigrants are about twice as likely to become entrepreneurs as the U.S.-born population.
RECOMMENDED: Immigrant Contributions to Economic Growth, Jobs & Entrepreneurship
Despite these contributions, the United States is one of the only major countries that lacks a startup visa. Nurturing the inflow of foreign entrepreneurs can provide a way for foreign nationals to bring jobs and ideas to the United States. It's not a perfect solution, but the international entrepreneur parole program does provide a way to encourage foreign entrepreneurs to develop their businesses here.
Benefits of the International Entrepreneur Parole Program
This program allows entrepreneurs to remain or relocate to the United States for a period up to five years to support the growth of the startup business. Ultimately, the goal of the business should be to create jobs in the United States.
Unlike visas where there are specific fields in which you should be working, the international entrepreneur parole program is open to all professional fields. It is up to the applicant to show how much benefit the growth of the startup will bring to the U.S. economy and how many jobs it will create.
How long can I stay in the U.S.?
Initially, approved entrepreneurs are paroled into the United States for a period of up to 30 months. With parole, you may work for the startup entity only. You may apply for an additional grant of up to 30 months of parole by meeting additional eligibly criteria.
Your spouse and children are generally eligible for the same period of parole as the principal applicant. Spouses may also qualify for employment authorization.
What kind of visa do I get?
This is where details are important. This is not a visa; it's a grant of parole status. It's a temporary status that allows applicants to live and work in the United States, but it does not lead to permanent residency (green card). Under the international entrepreneur parole program, the Department of Homeland Security may use its parole authority to grant a period of authorized stay, on a case-by-case basis, to foreign entrepreneurs who demonstrate that their stay in the United States would provide a significant public benefit through their business venture and that they merit a favorable exercise of discretion.
This distinction is also important because you cannot change status to IEP. Normally, an F-1 student might be able to change status to H-1B for example. If you are physically present in the United States as an F-1 student, you must leave the U.S. and reenter under parole status.
Is IEP like an E-2 visa?
There are some similarities between this program and an E-2 visa. However, the IEP program may offer some unique benefits. Visas like E-2 are limited to certain countries and require higher ownership, limiting the possibilities for minority owners that are otherwise more highly involved in company operations. The important difference to remember is that the IEP program only grants parole, not a visa.
Qualifying for the Program
Foreign nationals who are outside the United States or already present under a different status (e.g. H-1B visa) may qualify for participation in the international entrepreneur parole program. USCIS will grant parole to no more than three foreign entrepreneurs from the same startup business.
Initial IEP Program Grant
Foreign entrepreneurs must satisfy the following criteria to be eligible for the initial grant of parole:
Must have established a U.S. startup business within five years before the application for parole;
Hold an ownership interest in the startup of at least 10 percent;
Play an active and central role in the operations of the business, and not merely be an investor; and
The startup must have received a capital investment of at least $250,000 from qualified U.S. investors or at least $100,000 in grants or awards from qualifying U.S. federal, state, or local government entities.
Even if you do not meet the funding criteria, it's possible to meet the criteria by submitting compelling evidence of your startup's potential for rapid growth and job creation.
Extension of IEP Benefits
Extending parole beyond the initial 30 months is not automatic. Applicants generally must demonstrate some progression in terms of job growth, investment, and/or potential for future growth. USCIS may grant an additional 30 months of parole if the entrepreneur can show that:
The business continues to operate;
The entrepreneur retains at least a five percent ownership interest and continues to play a central role in the business; and
The business has:

Created at least five qualifying jobs;

Received at least $500,000 in qualifying investments, government grants, or awards, or a combination thereof; or

Generated at least $500,000 in U.S. revenue and averaged 20 percent annual growth during the initial parole period.
Limitations of the International Entrepreneur Parole
Again, because this is not a traditional visa, those who are granted this type of parole have some limitations on what they can do in the U.S. It's always important that you are aware of what you are and are not allowed to do under the immigration status that you have.
Some important things to keep in mind:
You can only work for the startup under which you applied. No side hustles, consultancies, or taking a different job under this status if the startup doesn't pan out for any reason.
There's no path to permanent residency. If you want to stay in the U.S. permanently, you must qualify for residency under a different kind of visa. At the end of the five years, there may be new laws in place to provide a permanent path or you may qualify for a green card in different ways.
Applying for the International Entrepreneur Parole Program
This is a new program. Therefore, the legal community doesn't know much yet about the processing time line or nuances in the application process. It makes sense to work with an attorney that's familiar with treaty visas or other employment-based visas to develop your IEP application package and appropriate supporting documentation. Your application will include:
USCIS fees of $1,285
I-941, Application for Entrepreneur Parole
I-131, Application for Travel Document
I-765, Application for Employment Authorization
If also filing application packages for a spouse or child, they are mostly the same. However, the spouse and child must add an additional $575 filing fee for Form I-131. USCIS will not approve employment authorization for the spouse until IEP is granted to the principal applicant. Therefore, a spouse dependent should not submit Form I-765 until USCIS approves the I-941 application.
USCIS Adjudicates IEP on a Case-by-Case Basis
Each case of the international entrepreneur parole program – and extension – is decided on a case-by-case basis. USCIS has discretion to not only approve or deny your case, but to terminate the program as a whole altogether if you fall out of status. Reasons for falling out of status may include going out of business or the activity of your business is no longer of benefit to the American economy. Just because USCIS approves an entrepreneur in your specific startup area of work, that doesn't set a precedent for entrepreneurs doing similar work. USCIS considers each case individually and treats it as such.
RECOMMENDED: U.S. Work Visa Types for Foreign Nationals
---
The U.S. immigration system is constantly changing, but we've got our finger on the pulse. Sign up for our free Immigration Insider newsletter and get 10% off on your first application package.