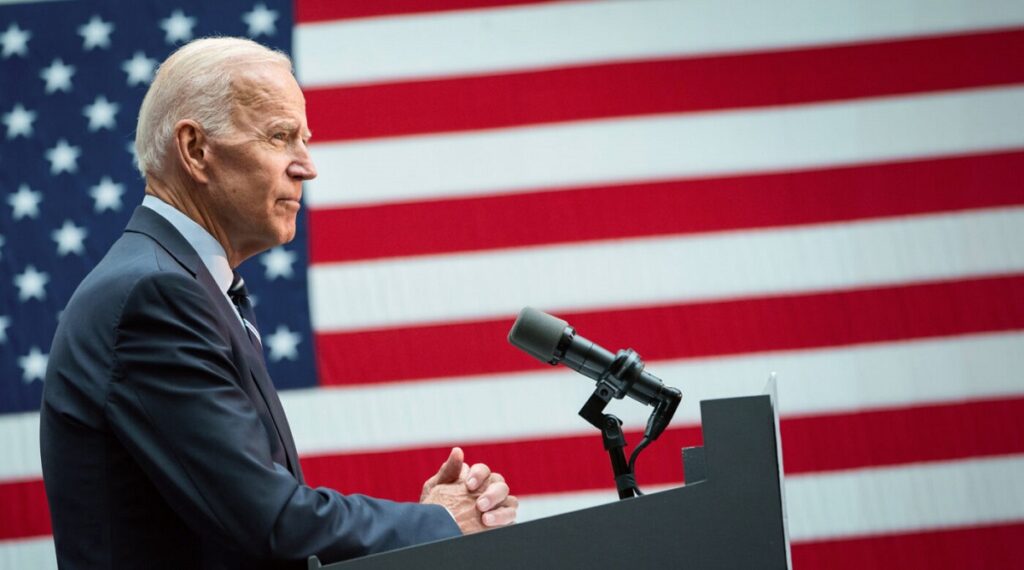 Yesterday, the Biden administration unveiled a new immigration reform bill that could affect millions of immigrants and their families. Known as the U.S. Citizenship Act of 2021, the proposed law includes a pathway to citizenship for undocumented immigrants, funds more technology at the borders, and addresses root causes of migration.
The legislation would be some of the most sweeping change in immigration law in over several decades. It's important to understand that the U.S. Citizenship Act of 2021 is proposed law. The Biden administration can suggest new laws such as this one, but Congress must actually decide on their fate. It's not a straight forward matter. The Biden administration will rely on help from at least a few republican lawmakers to side with them. Congress also has the option to modify the bill as currently written in order to gather a consensus and make it law. Some of the highlights of the U.S. Citizenship Act of 2021 include:
Pathway to Citizenship for Undocumented Immigrants
The U.S. Citizenship Act of 2021 offers an eight-year path to citizenship for many undocumented immigrants in the United States. This benefit is inclusive of certain Dreamers, TPS holders and immigrant farmworkers. Individuals who have been physically present in the U.S. on or before January 1, 2021, and meet other requirements would first need to apply for a temporary legal status. After five years of continuous residence in the U.S., these individuals would be able to apply for permanent residence (green card). Finally, green card holders under this category could naturalize as U.S. citizens after another three years in permanent resident status.
The bill also provides a provision to expedite the path to a green card for certain non-citizens who entered the United States as children. This may include DACA, TPS and farmworker children. Individuals who qualify under this provision would be eligible to apply for a green card immediately (instead of waiting five years). The provision reduces the overall path to citizenship to just three years.
An Emphasis on Family Reunification
The U.S. Citizenship Act of 2021 strives to reduce visa wait times for family-based immigration and allow families to reunite much more quickly. In family-based immigration, it's common for spouses, children and parents to be separated while waiting for an immigrant visa. Biden wants to clear backlogs, increase per-country visa caps, and generally reduce the wait times for families. Spouses and children of lawful permanent residents would move to the immediate relative categories and would not be exempt from the caps in the family preference categories. His bill would also enable immigrants with approved family-sponsorship petitions to join family in the United States on a temporary basis while they wait for green cards to become available.
RECOMMENDED: Why Immigration Visa Wait Times Are So Long
Employment-based Improvements to Enhance the Economy
The bill also seeks to reduce wait times for some of the employment-based visa backlog by capturing unused visas and eliminating per-country visa caps. The U.S. Citizenship Act of 2021 would even make it easier for graduates of U.S. universities with advanced STEM degrees to stay in the United States and improve access to green cards for workers in lower-wage sectors. Language in the proposed law goes on to protect workers from exploitation and improves the employment verification process.
Enhance Border Security with Technology
President Biden's legislation authorizes additional funding for technology that improves the speed of screening at ports of entry. Enhanced technology could mean that border officials have better tools to identify contraband such as narcotics.
The U.S. Citizenship Act of 2021 goes on to fund additional training and education for Customs and Border Protection (CBP) personnel. The desired goal is to give CBP agents the skills to build a better relationship with detainees and border communities
Biden Believes that Words Matter
President Biden has taken a personal interest in encouraging his administration to use more inclusive language when referring to undocumented persons in the United States. He has urged officials to use the word "noncitizen" instead of "alien." This change in policy is also a part of the U.S. Citizenship Act of 2021. Other terms the administration will try to remove from the government's vocabular include "illegal alien," which will be replaced with "undocumented noncitizen" or "undocumented individual," and "assimilation," which will be replaced with "integration" or "civic integration."
This isn't an overnight fix. Immigration law uses the term "alien" extensively. The word is also used in USCIS forms and even in court rulings to describe everyone who is not a U.S. citizen. Immigrants and their advocates applaud the move. Over time, these words have gained a negative connotation. Some of these words become "dehumanizing" for those hoping to make the U.S. their new home.
It is unclear exactly how many people are in the United States unlawfully. In 2017, Pew Research Centered estimated there were 10.5 million people in the country without documentation. The U.S. Homeland Security Department believes there were as many as 12 million undocumented immigrants in 2015.
RECOMMENDED: 4 Paths to Legal Status for Undocumented Immigrants
---
Remember, a bill is proposed law. There's a difficult road ahead to make the U.S. Citizenship Act of 2021 a U.S. immigration law. It's also likely that a future law would not be exactly as written in the initial draft.
For individuals interested in the benefits offered by the U.S. Citizenship Act of 2021, they will have to wait several months. Assuming the bill is passed into law, U.S. government agencies like U.S. Citizenship and Immigration Services (USCIS) need additional time to implement the new rules. That means they may need to create new forms and processes to accommodate the beneficiaries.
Stay up to date on the latest in immigration — including when these proposed changes become effective — by subscribing to our Immigration Insider newsletter. Immigration Insiders also save 10 percent on their CitizenPath services.
When the time comes to apply for benefits, CitizenPath makes it easy. Our affordable, online platform was designed by immigration attorneys to make sure you do everything correctly. Our services currently cover green card applications (Form I-485), citizenship applications (Form N-400), and several other USCIS forms.
Want more immigration tips and how-to information for your family?
Sign up for CitizenPath's FREE immigration newsletter and
SAVE 10%
on our immigration services