Parole in Place for Military Families
How Certain Undocumented Family Members Benefit
Parole in place (PIP) is available to certain undocumented family members of U.S. military personnel (active or veterans). Beneficiaries who are granted PIP are provided authorization to stay and work in the United States. More importantly, PIP beneficiaries are "paroled" for the purposes of applying for a green card inside the U.S. under §245(a) of the Immigration and Nationality Act (INA).
Parole in place is a significant benefit that's generally not available to family members of civilians. The policy maintains family unity and gives service members peace of mind.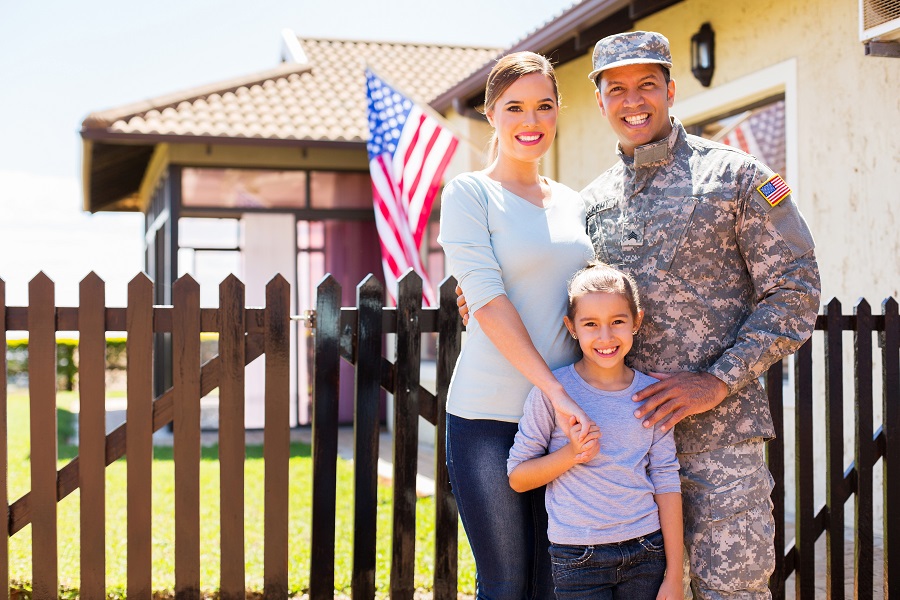 The Problem Addressed by Parole in Place
Under current immigration law, people who entered the United States without inspection (unlawfully) generally cannot apply for permanent residence (green card) from inside the U.S., a process known as adjustment of status. In these cases, the undocumented family member cannot obtain a green card unless he or she returns to the home country for consular processing. However, in most cases, that person will trigger a 3- to 10-year bar as a penalty for the previous unlawful presence. This policy has been criticized because it forces the family to split up and generally makes immigration extraordinarily difficult after an unlawful presence. For members of the U.S. armed forces, these scenarios can create stress and anxiety that adversely affects military preparedness.
U.S. Citizenship and Immigration Services (USCIS) issued a initial memo in November 2013 that details the parole in place policy and provided additional clarification in a November 2016 memo.
The parole in place policy aims to prevent the separation of military families by allowing certain family members to remain in the United States. In addition to being in an authorized stay, the previously undocumented family member(s) may also be eligible for employment authorization. Generally, immediate family members can adjust status to permanent resident (green card holder).
Protection from Deportation and Employment
The immediate parole-in-place benefits include protection from deportation and eligibility for a work permit. PIP authorizes the individual's stay in the United States for a one-year period. The beneficiary is also given an I-94 arrival/departure record as evidence of parole. With the I-94 record, the individual may apply for an employment authorization document (work permit) using Form I-765, Application for Employment Authorization. Applicants are eligible for the work permit as parolees.
Adjustment of Status
Adjustment of status, the process of applying for a green card within the United States, requires a lawful entry. One of the primary benefits of parole in place is the I-94 arrival/departure record. The I-94 is evidence of a lawful entry for the purposes of adjusting status. Even though the individual initially entered the U.S. unlawfully, PIP allows the individual to be eligible to adjust status under INA §245(a). Because an immigrant visa is always available to the spouse, parents, and unmarried children (under age 21) of U.S. citizens, these individuals may generally adjust status immediately. Other types of relationships (such as the spouse and child of lawful permanent residents) may have to wait for an immigrant visa to become available.
Not a Cure All
A grant of PIP cures the inadmissibility ground under INA §212(a)(6)(A)(i), relating to individuals "present in the United States without being admitted or paroled," but does not impact other inadmissibility grounds. In other words, the beneficiary must be eligible to adjust status to permanent resident under INA §245(a) grounds of inadmissibility.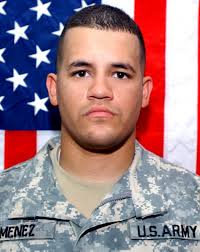 Staff Sgt. Alex Jimenez's Legacy
In May 2007, Specialist Alex Jimenez was abducted by insurgents while serving in the U.S. army in Iraq. Tragically, all three captured soldiers would later lose their lives. Prior to his disappearance, Alex had filed papers with USCIS, seeking to obtain a green card for his wife, Yaderlin. Unfortunately the application caught the attention of immigration officials. Yaderlin had unlawfully entered the U.S. from the Dominican Republic in 2001. Removal proceedings began. The government wanted Yaderlin to leave the U.S. and seek her visa in the Dominican Republic. Of course with her husband missing and without his support, she could not hope to return to the U.S. What's more, after departing the U.S., she would be barred for 10 years from applying. Her prospects seemed hopeless.
Yaderlin's difficult situation gained national attention soon after Alex's disappearance. An immigration judge put a temporary stop to the proceedings, and high-ranking government officials took notice. Eventually, the Department of Homeland Security exercised its authority to grant "discretionary parole" to Yaderlin. With this measure in place, she was eligible to adjust status to permanent resident despite her unlawful entry. Within days Yaderlin was able to acquire her green card. She would be guaranteed the right to live in the United States.
Jimenez was a 25-year-old specialist when he was captured; he was promoted to sergeant during his disappearance. His tragic death brought additional attention to the highly criticized policy of separating families in the deportation process and probably accelerated changes for undocumented family members of U.S. citizens in the military. In November 2013, USCIS issued the memorandum which outlined a new policy known as parole in place.