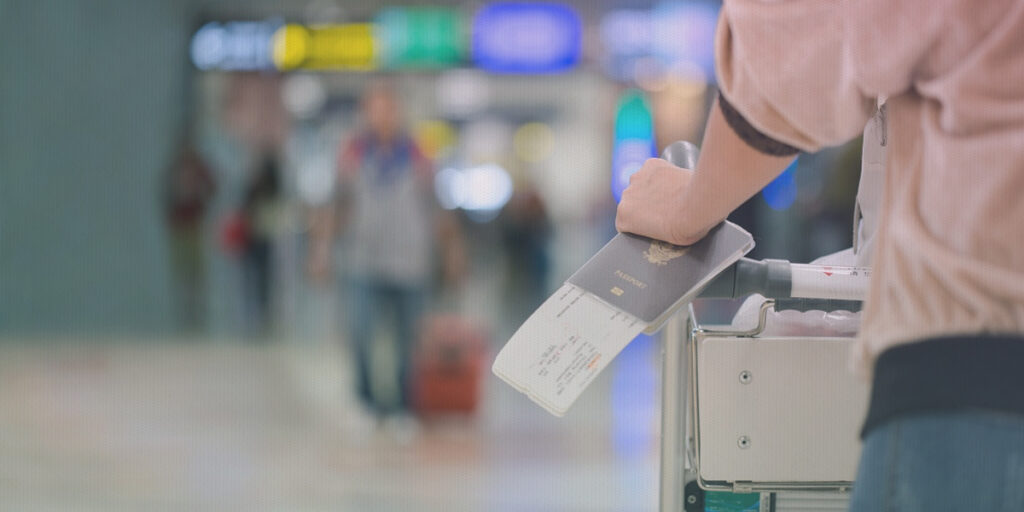 In most cases, you'll need two types of documents when you travel abroad. You'll need documentation that authorizes you to enter another country. You'll also need documents to re-enter the United States upon your return. The travel documentation for your return to the U.S. is the focus of this article. If you are not a U.S. citizen or U.S. national with a passport, there are a variety of noncitizen travel documents you may need depending your status.
Depending on your immigration status or if you have an application for an immigration benefit pending, Customs and Border Protection (CBP) officials may require different types of travel documents to lawfully enter at a port of entry. Generally, you should apply for these documents prior to your departure from the United States. In some case, you must have the travel authorization before departing.
Noncitizen Travel Documents Are Not a Guarantee of Reentry
Just because you hold a valid travel document, it is not an absolute guarantee of reentry to the United States. Even green card holders should be aware of this reentry process.
Generally, any person who is not a U.S. citizen or U.S. national is subject to immigration inspection each time they seek admission to the United States. Even if you are a permanent resident (green card holder), you are subject to review by an immigration official. If, during such review, an immigration official determines that you are inadmissible (even though you may have been admissible previously), they can deny admission.
Provided you have the proper, valid travel documentation, most noncitizens do not need worry about re-entering the United States. The inspection can become problematic, for example, when a noncitizen has a criminal history or immigration violations. If you have known issues, contact an immigration attorney to discuss your situation before departing the U.S.
Travel Document Types
USCIS issues four types of noncitizen travel documents: advance parole, reentry permits, refugee travel documents, and carrier documentation. The travel document you need may be specific to your immigration status and situation.
Your ability to correctly prepare the application and submit the appropriate supporting documents is the most important factor for travel document processing times. CitizenPath is an affordable, online service that helps you prepare USCIS applications correctly. Immigration attorneys created the service. It even provides a guarantee that USCIS will approve your application. Get started >>
Permanent Residents
In general, both lawful permanent residents with 10-year green cards and conditional residents with 2-year green cards, may use their cards to re-enter the United States from temporary travel abroad that is less than one year. Provided it is valid and unexpired, permanent residents may use the green card to re-enter the country up until the day it expires.
Conditional residents may use an expired card to re-enter the U.S. but only if they also have a valid I-751 receipt notice. USCIS issues Form I-797C, Notice of Action (receipt notice) approximately 4 to 6 weeks after conditional residents file Form I-751 to remove conditions on residence. The I-751 receipt notice extends the validity of the card for an additional 18 months while USCIS processes the I-751 petition.
Extended Travel for Permanent Residents
In general, permanent residents should limit trips abroad to less than six months. That's because USCIS presumes that your absences of six months or more disrupted the continuous residence requirement for naturalization. Disrupting the continuous residence requirement will force you to wait longer to apply for U.S. citizenship.

Lawful permanent residents or conditional residents who plan to travel outside the United States for more than one year, but less than two years, may apply for a reentry permit. Permanent residents should always maintain a U.S. domicile. In other words, you must maintain close ties to the United States and intend to return to the U.S. after your temporary travel abroad. If, during a reentry inspection, a CBP officer determines that your real home is outside the U.S. you may be referred to an immigration judge for removal proceedings.
RECOMMENDED: Benefits of a Reentry Permit for Permanent Residents
Permanent residents who have been outside the U.S. for more than one year with a reentry permit, or more than two years with a reentry permit, may be eligible in some cases for a returning resident visa (SB-1). If you are a permanent resident and find yourself unable to reenter the U.S. due to an extended absence outside of your control, contact an immigration attorney about your options.
Emergency Need for Green Card
Urgent travel needs often come at the worst times. If you have an emergency need to travel but your green card is expired or even lost, there are options. In both cases, you'll need to file Form I-90 (Application to Replace Permanent Resident Card) as soon as possible. You need the receipt notice that USCIS provides after they accept the application for processing.
If you have an expired or expiring card, current receipt notices (I-797C, Notice of Action) contain a clause that extends the validity of your card for one year from the expiration date. You may use the letter in combination with your expired card to reenter the U.S.
If your card is lost or stolen, you'll need a different type of temporary proof of your permanent resident status. Once you have your receipt number, you'll need to contact USCIS at 1-800- 375-5283 and schedule an appointment to request an I-551 stamp in your passport.
Lost Card Abroad
Permanent residents cannot replace a green card from outside the United States. If you've lost a green card abroad, obtain carrier documentation to board a transportation carrier bound for the U.S. Individuals with a lost reentry permit follow the same procedure. Use Form I-131A, Application for Travel Document (Carrier Documentation) to make this request.
Adjustment of Status Applicants
Individuals with a pending I-485 (application for a green card) are commonly referred to as adjustment of status applicants. Travel outside of the United States may have severe consequences if you are in the process of adjusting your status. Generally, adjustment of status applicants who depart the United States without the appropriate documentation may be inadmissible to the United States upon return. Even if you are admitted, USCIS may determine that you've abandoned your I-485 application and related fees. Use Form I-131, Application for Travel Document to request advance parole.
RECOMMENDED: Advance Parole for Adjustment of Status Applicants
Asylee & Refugees
Asylum applicants, asylees, refugees, and lawful permanent residents who obtained such status based on their asylum/refugee status are subject to special rules with regard to traveling outside the United States.
USCIS will presume that asylum applicants who leave the United States without first obtaining advance parole have abandoned their asylum application. Asylum is a complex process. Individuals with a pending asylum application should contact an immigration lawyer prior to applying for advance parole and/or departing the United States.
For any individual with a grant of asylum status, refugee status, or pending application generally should not travel back to their country of claimed persecution. Returning to the country of claimed persecution could invalidate their status in a variety of ways. Speak to an attorney first.
Temporary Travel with DACA or TPS Status
Individuals with a grant of Deferred Action for Child Arrivals (DACA) or Temporary Protected Status (TPS) may request advance parole for limited situations. Generally, USCIS will not approve advance parole for leisure purposes (i.e. vacation).
USCIS generally limits approvals to travel for the following purposes:
Humanitarian

Humanitarian purposes relate to "travel for emergent, compelling, or sympathetic circumstances." This category includes obtaining medical assistance, attending a funeral service for a family member, visiting a sick relative, or other urgent family-related purposes.

Educational

Educational purposes include study abroad programs and academic research.

Employment

Employment purposes include overseas assignments or client meetings, interviews, conferences, trainings in other countries, and travel needed to pursue a job with a foreign employer in the United States.
Other Nonimmigrant Statuses
If you intend to return to the United States after travel abroad, it's important to understand the scope and privileges provided by your visa. The government issues some visas for a single use. Others may have multi-entry privileges.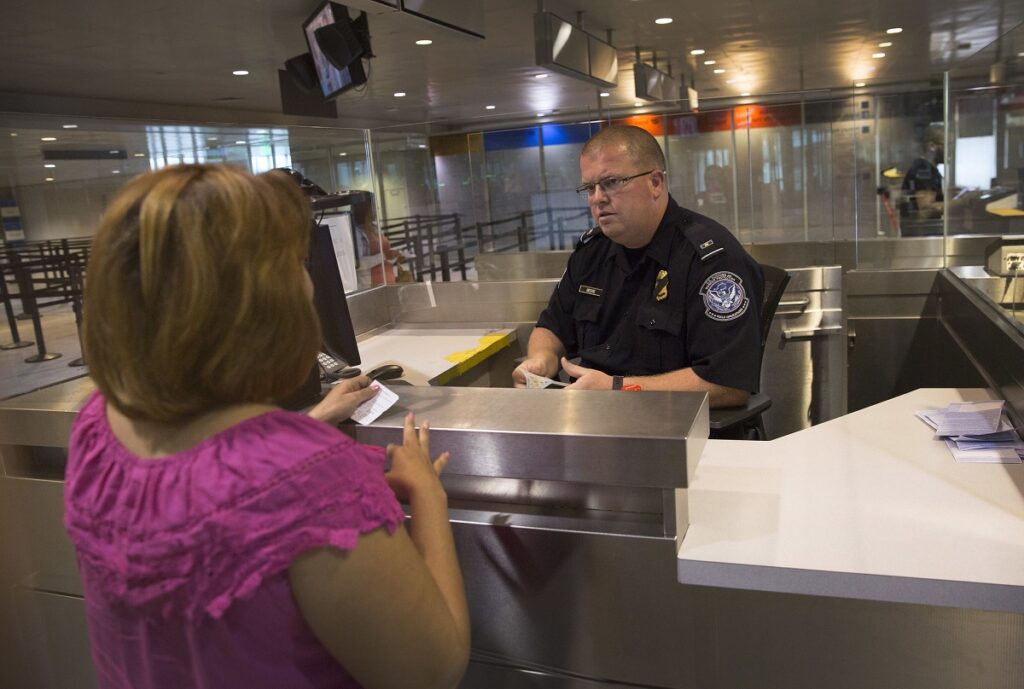 Special Warnings for Certain Noncitizen Travelers
Foreign nationals in the United States with an expired status (or never had documents at all) are generally "unlawfully present." Accruing time with an unlawful presence may have significant, long-term consequences. You have likely accumulated unlawful presence if you entered the U.S. without inspection; overstayed a visa; or violated a nonimmigrant visa status. There are unlawful presence bars that may affect you:
3-Year Bar

If you depart the United States after having accrued more than 180 days but less than 1 year of unlawful presence during a single stay.

10-Year Bar

If you depart the United States after having accrued one year or more of unlawful presence during a single stay.

Permanent Bar

If you reenter or try to reenter the United States without being admitted or paroled after having accrued more than one year of unlawful presence in the aggregate during one or more stays in the United States.
Expediting Noncitizen Travel Documents
USCIS may expedite your request for a travel document on case-by-case basis. In other words, they will evaluate your specific situation to determine if it justifies jumping to the front of the line. This is generally limited to emergencies or situations that affect many people. Your failure to maintain a document or request a travel document early (when time was available) is not a valid reason. To expedite your request, you will need to contact USCIS will evidence of your urgent need that generally fits one of the following reasons:
Severe financial loss to company or person
Emergency situations
Humanitarian reasons
Nonprofit organization whose request is in furtherance of the cultural and social interests of the United States
U.S. government interests (such as public safety or national security interests)
Clear USCIS error
RECOMMENDED: How to Request Expedite Processing of a Travel Document
---
Don't get stuck without the correct noncitizen travel documents. CitizenPath provides simple, affordable, step-by-step guidance through USCIS immigration applications. Individuals, attorneys and non-profits use the service on desktop or mobile device to prepare immigration forms accurately, avoiding costly delays. CitizenPath allows users to try the service for free and provides a 100% money-back guarantee that USCIS will approve the application. We provide support for all noncitizen travel documents through the Application for Travel Document (Form I-131), Green Card Renewal Application (Form I-90), Citizenship Application (Form N-400), and several other USCIS immigration forms.
Want more immigration tips and how-to information for your family?
Sign up for CitizenPath's FREE immigration newsletter and
SAVE 10%
on our immigration services