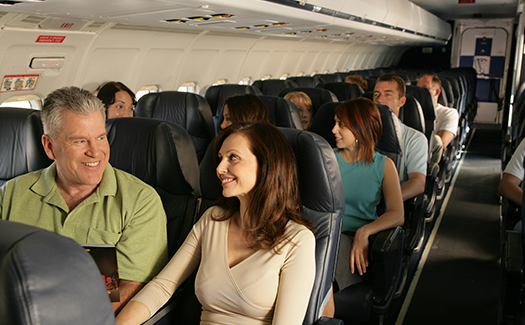 As a conditional resident, you are free to travel abroad just like any other lawful permanent resident. But there are some things you should understand about travel after filing Form I-751 and before USCIS approves the petition.
Before departing, you'll need to make sure you have the right documents to reenter the United States. Even with the correct documents, you need to be aware of how any past issues could put you at more risk.
Travel Documents
After a conditional green card has expired and before your new 10-year green card arrives, it's necessary for a conditional resident to carry the following items when traveling abroad:
Valid, unexpired passport
Expired conditional green card
Valid, unexpired I-797C, Notice of Action
USCIS will mail you the I-797C, Notice of Action, after you file Form I-751. It's a receipt letter that will also provide an extension (typically for 18 months) to your conditional residence. However, it may take USCIS several weeks to send the letter.
RECOMMENDED: Form I-751 Processing Time Line
Mistakes on your I-751 petition can cause costly delays or a denial.
Prepare your I-751 petition correctly and affordably with CitizenPath. The attorney-reviewed software guides you through the petition and provides help to answer questions like this one. And personalized filing instructions help you to file your petition today knowing that
you did everything right
! No credit card or signup required to get started.
Try it before you buy it >>
Reentry to the United States
The documents described above provide proof of your permanent resident status, a key requirement for reentering the United States. But you should also understand that the "grounds of inadmissibility" apply, just as they do for any permanent resident seeking to enter the U.S. So do not leave the U.S. if you have outstanding issues (i.e. criminal offenses, past immigration violations, etc.) that could make you inadmissible.
In fact, many immigration attorneys recommend that conditional residents do not take lengthy trips outside the United States while Form I-751 is being adjudicated. If the I-751 petition is denied while you are abroad, you may not be able to reenter the U.S. and may be referred to an immigration judge for a removal hearing.
If you plan to spend significant time abroad, consider obtaining a reentry permit. This will help you to avoid a determination by the U.S. Customs and Border Protection officer that you have abandoned your conditional residence. Generally, a conditional resident should limit travel after filing Form I-751. But it is certainly permitted.
RECOMMENDED: Green Card Abandonment: Risks of Travel Abroad