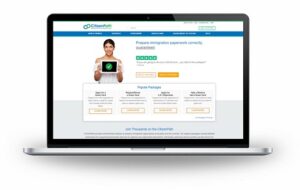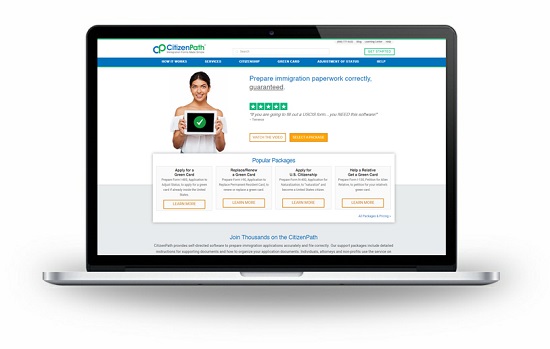 All family-based applications for a green card (and some other categories) require at least one Affidavit of Support for the intending immigrant. Regardless of income level, or no income at all, the person who filed the immigrant petition, must also submit Form I-864, Affidavit of Support. Form I-864 instructions from U.S. Citizenship and Immigration Services can be overwhelming. That's why CitizenPath created a low-cost service to help people prepare the Affidavit of Support.
Once you have calculated your household income and household size, you'll be able to determine if you meet the I-864 requirements. But this is where most I-864 mistakes occur. Calculating household income and household size can be problematic. Even if you have substantial income, you must prepare the Affidavit of Support according the I-864 instructions.
Did you know minor mistakes on your Form I-864 Affidavit of Support can cause costly delays and rejections?
Prepare your I-864 quickly and correctly with CitizenPath. The attorney-reviewed software guides you through the affidavit and provides help to answer questions like this one. And personalized filing instructions help you to submit the affidavit today knowing that
you did everything right
! No credit card or signup required to try it.
Get started now >>
Calculating Household Income
You may use your current income to establish eligibility, but you may also use income from other household members. This is where calculating household income gets muddy. Use income that you will make in the current year. For most people, you'll use the number that you anticipate reporting as income in the current year's income tax return. Do that same from any other household members that contribute. In some limited situations, you can also count the intending immigrant's income.
Calculating Household Size
Calculating your household income on the Affidavit of Support can get tricky as well. The I-864 instructions don't always provide details on which persons must be counted in the household. In addition to yourself, you'll need to count your spouse, dependent children and any other dependents you have. As a general guideline, you must include each and every person whom you have claimed as a dependent on your most recent Federal income tax return, even if that person is not related to you. You must be careful not to count the same person twice. If you do, it will make your household unnecessarily larger and make it more difficult to qualify.
The intending immigrant(s) and any additional household members that will contribute to household income must be included in the total number.
Federal Poverty Line
Once you've accurately determined household income and size according to the I-864 instructions, you'll need to make sure it exceeds at least 125% of the Federal poverty line (or 100% for sponsors on active duty in the U.S. armed forces who are petitioning for their spouse or child.)
The federal poverty line is "the level of income equal to the federal poverty guidelines as issued by the Health and Human Services in accordance with 42 U.S.C. 9902 that is applicable to a household of the size involved." Another way to find the poverty line for your household is to view I-864P, HHS Poverty Guidelines for Affidavit of Support. If you don't qualify, there's also the possibility of using a joint sponsor.
CitizenPath Makes I-864 Instructions Easier
Don't blindly submit Form I-864 without knowing if you qualify to sponsor the intending immigrant. CitizenPath will help you determine instantly if you meet the requirements – before you submit the Affidavit of Support to immigration officials.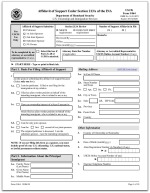 The complexities of the I-864 instructions make it extremely difficult to make a complete evaluation. Determining household members (including the intending immigrant) and household income can get complicated. CitizenPath's software will help you calculate each of these values. Our step-by-step process will help you determine how much of your income counts and who can help contribute.
Upon completion, you'll receive a neatly prepared I-864 Affidavit of Support. We'll also provide you a set of customized filing instructions based on your situations. You'll know exactly which supporting documents to send with the Affidavit of Support. View a sample of Form I-864 and the filing instructions.