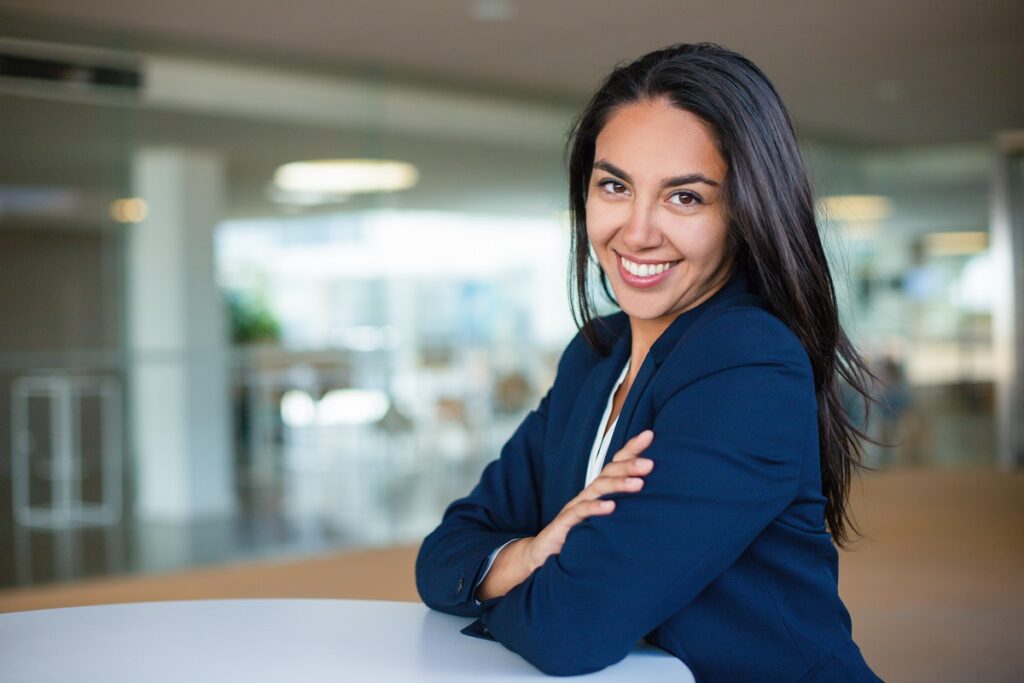 For Canadian and Mexican citizens, TN status in the United States is a unique privilege. The TN status visa category is very similar to the H-1B visa, but it is only available to citizens of Canada and Mexico. What's more, there isn't all of the cumbersome and expensive paperwork. Anyone from these countries that wants to work in the United States should learn how to apply for TN status.
The TN visa was derived through the North American Free Trade Agreement (NAFTA). TN stands for "Treaty NAFTA" and is growing in popularity each year. With TN status, a visa holder can live and work in the United States for an initial period of three years. That initial term can be renewed in three-year increments as long as needed.
Some of the best features of the TN visa include:
TN Status Visa Requirements
You can be a NAFTA professional employed in the USA if you meet all of the following criteria:
If you meet the visa requirements listed above and you have a U.S. employer who wants to hire you for a related job, there's a straight-forward process to apply for TN status.
Did you know minor mistakes on USCIS forms can cause costly delays and rejections?
Prepare your application quickly and correctly with CitizenPath. The attorney-reviewed software guides you through immigration forms and provides help to answer questions like this one. And personalized filing instructions help you to submit the application today knowing that
you did everything right
! No credit card or signup required to try it.
Get started now >>
Applying for TN Status as a Canadian Citizen
If you are a Canadian citizen, you can apply for TN status at the port of entry. The U.S. Department of State does not require Canadian citizens to apply a U.S. consulate. That's because Canadian citizens are generally eligible for admission as nonimmigrants without a visa.
You may establish eligibility for TN classification at the time enter the United States by presenting required documentation to a U.S. Customs and Border Protection (CBP) officer at certain U.S. ports of entry.
Present the following documentation to the CBP officer:
In some cases, the U.S. employer may choose to file Form I-129, Petition for Nonimmigrant Worker, with U.S. Citizenship and Immigration Services (USCIS). This form is not required. If USCIS approves Form I-129, you, the prospective TN professional may apply to CBP at the port of entry by providing a Canadian passport and a copy of the Form I-129F approval notice. It is highly recommended that you carry a copy of the complete I-129 petition package. (The petition package includes the form and all supporting documents.)
Applying for TN Status as a Mexican Citizen
Mexican citizens must obtain a visa to enter the United States as a TN professional. Before applying for the TN visa online, contact the U.S. embassy or consulate nearest you (in Mexico) to learn if they have special instructions.
Complete the online visa application (Form DS-160) on the State Department website. Upon completion, you'll be able to schedule an appointment at the U.S. embassy or consular near you. Present the following documentation to the consular officer at your TN visa interview:
Once you are approved for a TN visa, you may enter the United States at an official port of entry. If a CBP officer finds you eligible for admission, then you will be admitted as a TN professional.
Spouse and Children of TN Professionals
Generally, the spouse and children (under the age of 21) may also enter the United States with the TN professional. Dependents are admitted with the TD visa status.
Each individual who needs a TD visa must submit a separate application. However, unlike the primary TN worker, dependents do not have to be citizens of Canada or Mexico.
Canadian Dependents
Dependents of Canadian TN workers may seek TD status directly at a U.S. port of entry. They may request TD status at the same time the principal requests TN status. Alternatively, they may seek status at a later day (after the principal TN worker has entered.) Each TD applicant (spouse and children of TN professionals) should present the following items at the port of entry:
Important: Any documents being submitted to CBP officers must include a certified translation if not in English.
Mexican Dependents
Dependents of Mexican TN workers must obtain a TD visa stamp at a U.S. embassy or consulate before appearing at a U.S. port of entry. Each embassy or consular may have their own requirements. Each TD applicant must electronically file the DS-160 visa application. Generally, TD applicants (spouse and children of TN professionals) must present the following items when appearing for the interview:
The spouse and children in TD visa status may attend school in America on a full-time basis. However, they are not eligible for employment authorization. In order to work, a TD visa holder would need to change status to an employment-authorized nonimmigrant category.
RECOMMENDED: Special Considerations for TN Professionals Who Adjust Status
Eligible TN Job Categories
Before you apply for TN status, make sure your U.S. employer can categorize you in on the following job classifications:
Job Title/Role
Requirement
Accountant
Baccalaureate Degree; or C.P.A., C.A., C.G.A., or C.M.A.
Architect
Baccalaureate Degree; or state/provincial license
Computer Systems Analyst
Baccalaureate Degree; or Post-Secondary Diploma or Post-Secondary Certificate and three years' experience
Disaster Relief Insurance Claims Adjuster
Baccalaureate Degree and successful completion of training in the appropriate areas of insurance adjustment pertaining to disaster relief claims; or three years' experience in claims adjustment and successful completion of training in the appropriate areas of insurance adjustment pertaining to disaster relief claims
Economist
Baccalaureate Degree
Engineer
Baccalaureate Degree; or state/provincial license
Forester
Baccalaureate; or state/provincial license
Graphic Designer
Baccalaureate; or Post-Secondary Diploma or Post-Secondary Certificate and three years' experience
Hotel Manager
Baccalaureate in hotel/restaurant management; or Post-Secondary Diploma or Post-Secondary Certificate in hotel/restaurant management and three years' experience in hotel/restaurant management
Industrial Designer
Baccalaureate; or Post-Secondary Diploma or Post Secondary Certificate, and three years' experience
Interior Designer
Baccalaureate or Post-Secondary Diploma or Post-Secondary Certificate, and three years' experience
Land Surveyor
Baccalaureate or state/provincial/federal license
Landscape Architect
Baccalaureate Degree
Lawyer (including Notary in the province of Quebec)
L.L.B., J.D., L.L.L., B.C.L., (five years); or membership in a state/provincial bar
Librarian
M.L.S., or B.L.S. (for which another Baccalaureate Degree was a prerequisite)
Management Consultant
Baccalaureate; or equivalent professional experience as established by statement or professional credential attesting to five years experience as a management consultant, or five years' experience in a field of specialty related to the consulting agreement
Mathematician (including Statistician)

4

Baccalaureate Degree
Range Manager/Range Conservationist
Baccalaureate Degree
Research Assistant (working in a post-secondary educational institution)
Baccalaureate Degree
Scientific Technician/Technologist

5

Possession of (a) theoretical knowledge of any of the following disciplines: agricultural sciences, astronomy, biology, chemistry, engineering, forestry, geology, geophysics, meteorology, or physics; and (b) the ability to solve practical problems in any of those disciplines, or the ability to apply principles of any of those disciplines to basic or applied research
Social Worker
Baccalaureate Degree
Sylviculturist (including Forestry Specialist)
Baccalaureate Degree
Technical Publications Writer
Baccalaureate Degree, or Post-Secondary Diploma or Post-Secondary Certificate, and three years' experience
Urban Planner (including Geographer)
Baccalaureate Degree
Vocational Counselor
Baccalaureate Degree
MEDICAL/ALLIED PROFESSIONALS
Dentist
D.D.S., D.M.D., Doctor en Odontologia or Doctor en Cirugia Dental or state/provincial license
Dietitian
Baccalaureate Degree; or state/provincial license
Medical Laboratory Technologist (Canada)/Medical Technologist (Mexico and the United States)

6

Baccalaureate Degree; or Post-Secondary Diploma or Post-Secondary Certificate, and three years' experience
Nutritionist
Baccalaureate Degree
Occupational Therapist
Baccalaureate Degree; or state/provincial license
Pharmacist
Baccalaureate Degree; or state/provincial license
Physician (teaching or research only)
M.D. Doctor en Medicina; or state/provincial license
Physiotherapist/Physical Therapist
Baccalaureate Degree; or state/provincial license
Psychologist
State/provincial license
Recreational Therapist
Baccalaureate Degree
Registered nurse
state/provincial license
Veterinarian
D.V.M., D.M.V., or Doctor en Veterinaria; or state/provincial license
SCIENTIST
Agriculturist (including Agronomist)
Baccalaureate Degree
Animal Breeder
Baccalaureate Degree
Animal Scientist
Baccalaureate Degree
Apiculturist
Baccalaureate Degree
Astronomer
Baccalaureate Degree
Biochemist
Baccalaureate Degree
Biologist

7

Baccalaureate Degree
Chemist
Baccalaureate Degree
Dairy Scientist
Baccalaureate Degree
Entomologist
Baccalaureate Degree
Epidemiologist
Baccalaureate Degree
Geneticist
Baccalaureate Degree
Geochemist
Baccalaureate Degree
Geologist
Baccalaureate Degree
Geophysicist (including Oceanographer in Mexico and the United States)
Baccalaureate Degree
Horticulturist
Baccalaureate Degree
Meteorologist
Baccalaureate Degree
Pharmacologist
Baccalaureate Degree
Physicist (including Oceanographer in Canada)
Baccalaureate Degree
Plant Breeder
Baccalaureate Degree
Poultry Scientist
Baccalaureate Degree
Soil Scientist
Baccalaureate Degree
Zoologist
Baccalaureate Degree
TEACHER
College
Baccalaureate Degree
Seminary
Baccalaureate Degree
University
Baccalaureate Degree