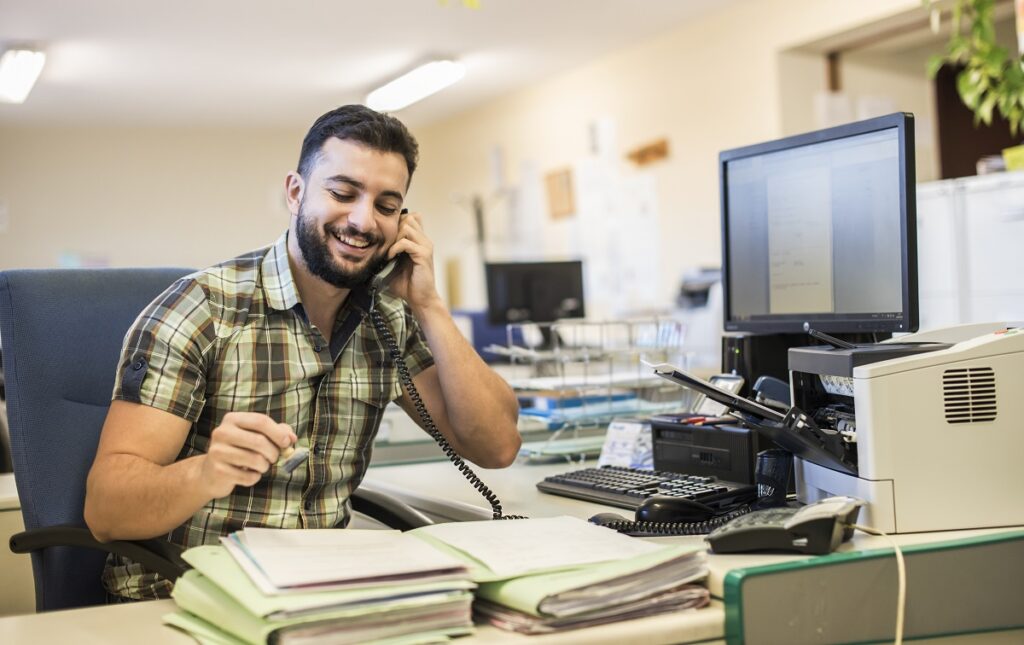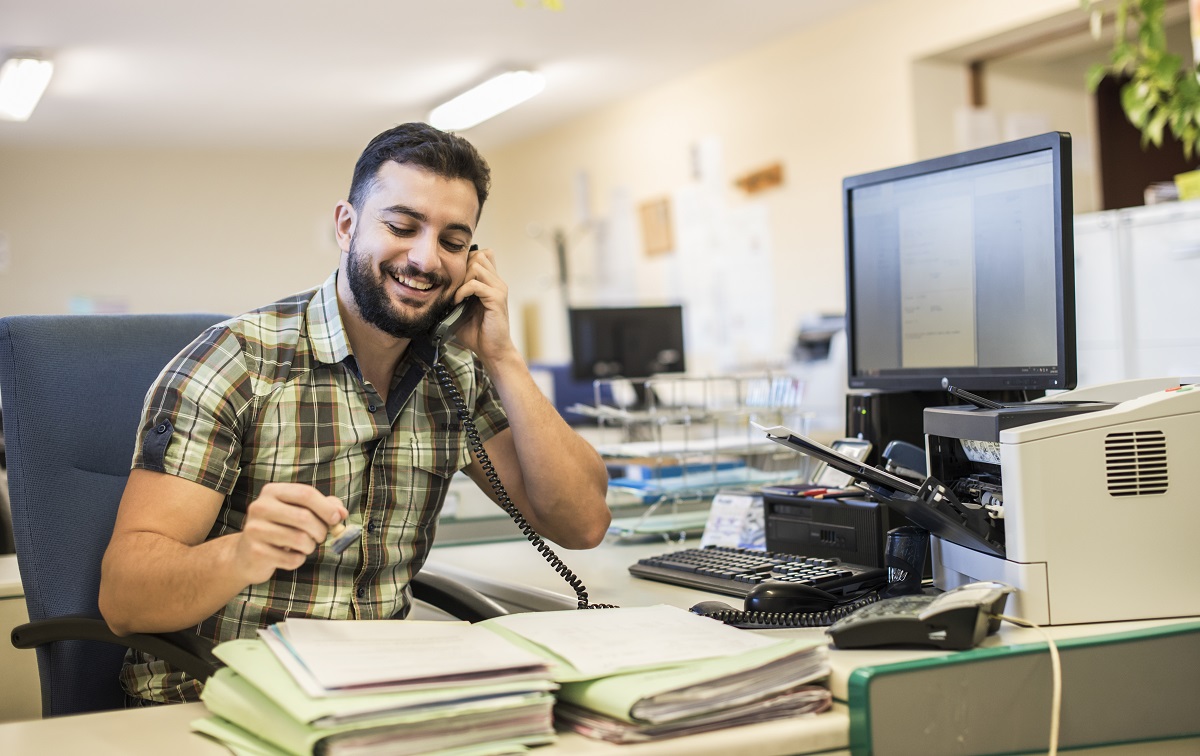 Green card applicants inside the United States are eligible for employment authorization (work permit). While consular applicants must wait until they arrive in the U.S. with permanent resident status, adjustment of status applicants may obtain an employment authorization document (EAD) and accept work while waiting for U.S. Citizenship and Immigration Services (USCIS) to approve the green card. Since the green card time line can be lengthy, having an adjustment of status work permit gives the applicant to work.
At the time of filing Form I-485, Application to Adjust Status, you may concurrently file an application for employment authorization (Form I-765). Even if you did not file at the same time, you can do it later. In fact, adjustment of status applicants may file Form I-765 at any time the I-485 continues to be pending.
Of course, the EAD is no longer necessary once you are granted permanent resident status with a green card. The green card is proof of your status to live and work permanently in the United States.
Work Restrictions for Adjustment Applicants
Certain types of work visas have restrictions on the type of employer and even the specific employer. However, an employment authorization document is different. There is no restriction on the type of employment allowed. Provided the work is lawful, you can accept the job. You may also work as many hours as you like on a part-time or full-time basis.
If you already have a work visa (such as H-1B), you may continue to working for the same employer or even find a new job. Many immigration attorneys prefer that their clients continue to stay within the terms of their current work visa so that they have a fall back. In the worst-case scenario, you could continue working for the H-1B employer if the green card was denied. If you abandoned the H-1B job and the green card application was denied, you would no longer be in status and forced to leave the country.
RECOMMENDED: Adjustment of Status Denial Due to Changes in Circumstances
Required Documents for I-765 Application
In most cases, you'll need to submit the following documents as part of the request for a work permit as an adjustment of status applicant:
Copy of government-issued photo identification (i.e. passport)
Passport-style photos (2)
Copy of I-485 receipt notice (only if you previously filed Form I-485)
This is a typical list above. Individuals with special circumstances may require additional evidence. For complete directions that cover your situation, please refer to the USCIS filing instructions or use CitizenPath to prepare your I-765. In addition to your prepared form, CitizenPath provides you with a set of personalized filing instructions. Our filing instructions are customized to your answers in the application so you know what to do for your specific situation. The filing instructions provide detailed directions on supporting documents, how to organize your application, and where to mail it. (If you've used CitizenPath to prepare your adjustment of status application, you'll also get a discount.) Learn more >>
Wait Time for an Adjustment of Status Work Permit
USCIS has a stated goal of delivering EADs within 90 days but has rarely been able to meet this deadline. Realistically, applicants should expect USCIS to mail the card within 4 to 6 months. Unfortunately, you do need to wait until receiving the EAD before working for a U.S. employer.
However, the adjustment of status timeline can be lengthy. Employment during this wait can be a valuable benefit.
Social Security Number
At first glance, it doesn't make a lot of sense to request employment authorization for a child. However, there is another hidden benefit. It's the only way to obtain a Social Security number for an adjustment of status applicant. Form I-765 offers the opportunity to request the SSN concurrently with the card. If no EAD is requested, you need to wait until a green card is in hand to request the SSN. The Social Security number could provide a tax benefit when filing a federal income tax return. Talk to your tax expert for advice on your specific situation.
Combo Card
For green card applicants who apply for employment authorization together with an advance parole document, USCIS issues a "combo card." It's a version of the EAD card which contains the words "SERVES AS I-512 ADVANCE PAROLE." An example of the card is pictured below with a red box around the special notation.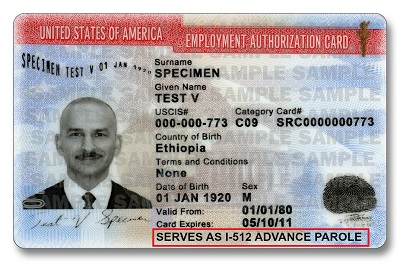 RECOMMENDED: Advance Parole Travel with Adjustment of Status
USCIS Fee for EAD Based on Pending I-485
For many years, adjustment of status applicants have had to pay no additional fee to file Form I-765. In other words, the employment authorization benefit cost nothing extra for those filing in the (c)(9) or (c)(16) categories. Specifically, no fee is required if the adjustment of status applicant satisfies the following two requirements:
Filed Form I-485 after July 30, 2007; and
Paid the appropriate Form I-485 filing fee.
However, the Trump administration proposed a USCIS fee increase that threatens to remove this fee exemption for the adjustment of status work permit. If successful, I-485 applicants will have to pay for EAD benefits in the future.
Exception for Asylees and Refugees
Asylees and refugees who file Form I-485 should not request a work permit based on the adjustment of status categories. Instead, individuals granted asylum or refugee status must who have applied to adjust to lawful permanent resident status, must file Form I-765 under category (a)(5) as an asylee or (a)(3) as a refugee. They should not use the (c)(9) or (c)(16) category. These instructions come directly from USCIS. However, there is also a benefit. Applicants in the asylee and refugee categories do not pay any filing fee for the EAD benefit.
RECOMMENDED: Adjusting Status After Unauthorized Employment in the U.S.
About CitizenPath
CitizenPath provides simple, affordable, step-by-step guidance through USCIS immigration applications. Individuals, attorneys and non-profits use the service on desktop or mobile device to prepare immigration forms accurately, avoiding costly delays. CitizenPath allows users to try the service for free and provides a 100% money-back guarantee that USCIS will approve the application or petition. We provide support for the Adjustment of Status Application (I-485), Employment Authorization (Form I-765), and several other immigration packages.