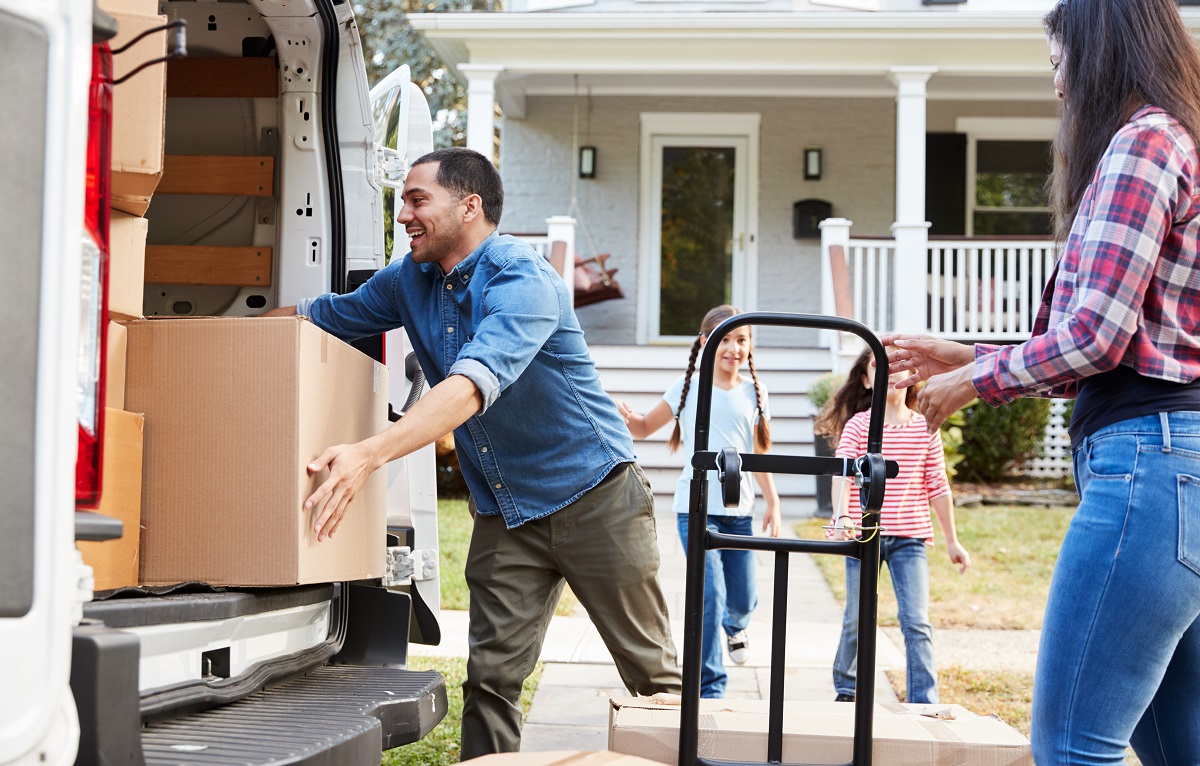 If you are a non-citizen living in the United States, you generally must inform U.S. Citizenship and Immigration Services (USCIS) of an address change. In fact, certain U.S. citizens should also submit a USCIS change of address form when they are involved with an active immigration case. It's easy, and it's free. So, there really is no reason not to keep your address up-to-date.
You are not required to seek approval for a change in residence. You're free to move to a different home while in the United States as a permanent resident or any other immigration status. But it is necessary to inform USCIS of your new location. Only the following types of non-citizens are not required to submit a USCIS change-of-address notification:
Foreign diplomats (A visa)
Government representatives to international organizations (G visa)
Certain non-immigrants who do not possess a visa and who are in the U.S. for fewer than 30 days
Why Notify USCIS of an Address Change
Submitting a USCIS change of address form is essential to make sure the immigration agency has your contact information for communication and because it's the law.
USCIS may need to contact you regarding a pending application or important information regarding your status. For example, if you have a pending green card application, USCIS may deny the case if they don't get a response to mailed communications. They will not call you to find out why you're not responding.
What's more, the obligation to provide a current address is law. For non-citizens, willfully failing to give USCIS your new address is a misdemeanor punishable by a fine of up to $200 and up to 30 days in jail. In fact, the government can even deport a permanent resident for failing to provide USCIS a new address, unless the green card holder can prove that: (1) the failure to report a change of address was "reasonably excusable" or (2) the failure was not "willful." While it is rare that the government enforces this, it's always best to be on the right side of the law.
How to Do a USCIS Change of Address
Foreign nationals in the United States should notify USCIS of an address change within 10 days of the change. That means you should submit your address change no more than 10 days after moving to your new address.
You may notify USCIS using Form AR-11 (Alien's Change of Address). Submit the form electronically or by mail.
However, now most individuals with a USCIS online account may use the USCIS E-COA (Enterprise Change of Address) to update their mailing and physical address with USCIS for pending applications, petitions, or requests in a single place. If you use the electronic system, you will not need to submit Form AR-11, visit an office or call the USCIS contact center. E-COA will automate address changes for almost all form types (the exceptions are listed at uscis.gov/addresschange). Before getting started, you'll need to have your new address, old address, A-number (if applicable), and an email address. If you have any pending forms, you will also need the receipt number from each case.
If you file through the USCIS website, you'll be able to fulfill your obligation and update any pending applications or petitions at the same time. Be sure to list the receipt number for every form that's pending. For example, a green card applicant may need to submit a USCIS change of address for I-485, I-130, I-864, I-765 and I-131. If the petitioner has a new address, they would only need to submit an address change for the I-130. However, if there are multiple intending immigrants, the petitioner should be sure to list each I-130 receipt number.
Use your USCIS online account if you already have an account number. This is optimal if you have a pending form with USCIS. Anyone else can use the online Change of Address.
You may prefer to mail your form. Some categories must mail a form. If you mail your form, we do recommend calling USCIS at 1-800-375-5283 to confirm they update your address with any pending cases. You can download the PDF or prepare it at no cost on CitizenPath.
Pending Petitions at the National Visa Center
If you change your address online through your USCIS account, USCIS indicates they will update your pending applications or petitions. However, cases that have moved on to the National Visa Center (NVC) require that you contact them directly.
If USCIS approved a Form I-130 or Form I-129F, it's likely that they transitioned your case to the National Visa Center. The NVC is part of the State Department. (USCIS is part of the Department of Homeland Security.) Therefore, you'll need to update your address with the NVC.
To provide your new address to the NVC, use their Public Inquiry Form. Additionally, you should advise them if your email address or phone number changes.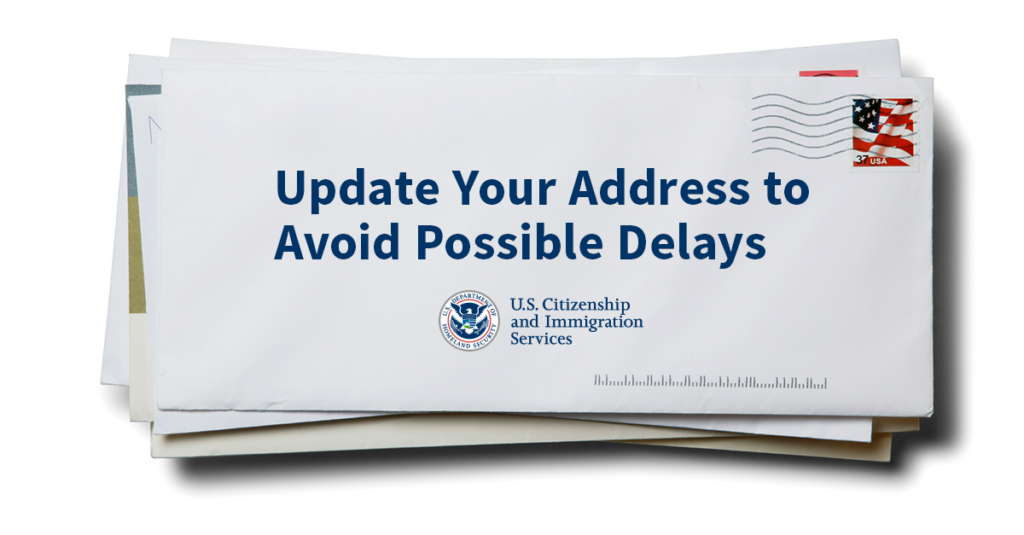 U.S. Citizens Should Inform USCIS of an Address Change in These Cases
There are at least a couple of situations that U.S. citizens and any petitioner should want to inform USCIS when there is a change of address.
Petitioning a Relative for Permanent Residence
As already mentioned, USCIS needs your current address to communicate with you regarding pending petitions. If you have filed Form I-130 or Form I-129F and the case continues to be pending, submit an online USCIS change-of-address request as soon as you've moved to new address. Or, contact the NVC with your new address.
Already Sponsoring an Immigrant
If at any time in the past you completed Form I-864, Affidavit of Support, to sponsor an immigrant, you are required to report your change of address within 30 days of the change if the sponsorship agreement is still in force. However, do not use Form AR-11. If you, as a sponsor, change your address, you must submit a completed and signed Form I-865 (Sponsor's Notice of Change of Address) to USCIS.
Victims of Crime Have a Different Process
If you are the victim of domestic violence, trafficking, or other crime, do not use the online change-of-address process to file an address change notification. Individuals in these categories generally include anyone that has filed for or received approval using VAWA (Violence Against Women Act), T or U non-immigrant status.
USCIS recommends individuals covered by these provisions use certified, registered, or return receipt mail to send Form AR-11, Alien's Change of Address. Mail the form to:
U.S Citizenship and Immigration Services
Attn: Humanitarian Division
Vermont Service Center
75 Lower Welden St.
St. Albans, VT 05479
CitizenPath provides simple, affordable, step-by-step guidance through USCIS immigration applications. Individuals, attorneys and non-profits use the service on desktop or mobile device to prepare immigration forms accurately, avoiding costly delays. CitizenPath allows users to try the service for free and provides a 100% money-back guarantee that USCIS will approve the application or petition. We provide support for the Immigrant Visa Petition Package (Form I-130), Adjustment of Status Package (Form I-485), and several other immigration services.
Want more immigration tips and how-to information for your family?
Sign up for CitizenPath's FREE immigration newsletter and
SAVE 10%
on our immigration services