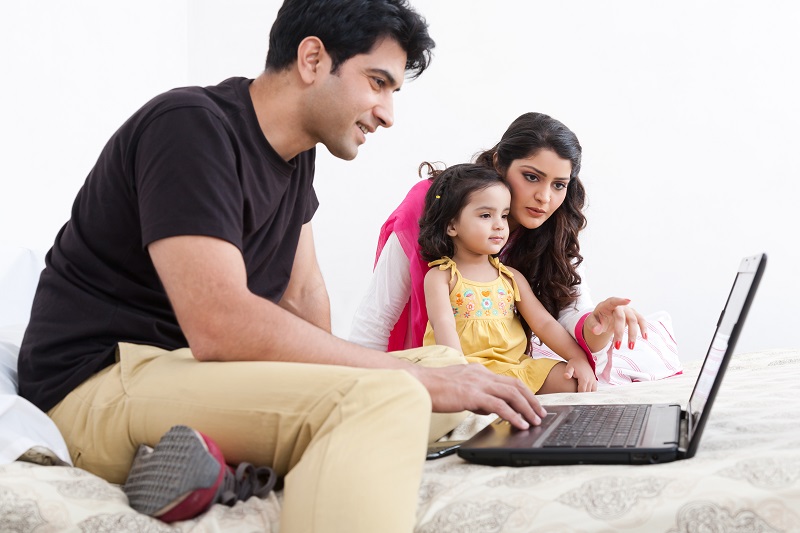 After you've filed almost any application or petition with U.S. Citizenship and Immigration Services (USCIS), they will respond by mailing you a Form I-797C, Notice of Action, within approximately 1 to 4 weeks. (It may take longer to receive the I-797C for some other forms like Form I-751.) The I-797C, Notice of Action, contains your USCIS receipt number. For this reason, this Notice of Action is commonly known as a receipt notice. Also known as a permanent resident card number or green card number, your receipt number identifies your immigration case.
For applicants who have incorrectly filed or included the wrong payment, a rejection notice (instead of a receipt notice) will indicate that USCIS has rejected your case. You will need to refile. If you've prepared the form correctly and followed the USCIS directions carefully, the receipt notice will indicate that USCIS has accepted your case. Once the form has been accepted, USCIS will begin reviewing your case.
The USCIS receipt number is a unique 13-digit code. Also known as a case number, it's a very important number to help you track the progress of your case or identify a particular immigration filing.

Permanent Resident Card Number and Green Card Number
By the way, various agencies may ask for your USCIS receipt number with a different name if you have a green card. Some may call it a permanent resident card number or a green card number. The case associated with the grant of permanent residence is printed on newer cards.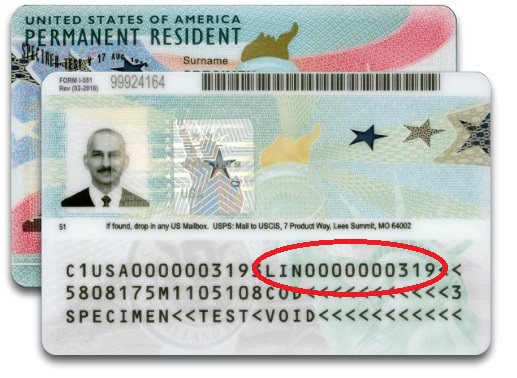 Your green card number is printed on the back side of the current edition of the permanent resident card (pictured above). On prior editions of the card, the number may have been printed in different locations (or was not used at all).
RECOMMENDED: Unemployment Benefits for Green Card Holders and Other Immigrants
However, you don't need to have a green card in order to have a receipt number from USCIS. As mentioned, USCIS provides a receipt number for virtually any form filed with the agency.
How to Read a USCIS Receipt Number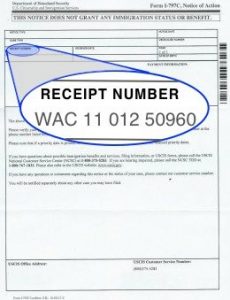 It's not necessary that you understand the details of how to read a USCIS receipt number. But you may be curious. It can be very helpful to understand the basics so that you are aware of your case's location and timeline.
If you submitted a visa petition, adjustment of status, green card renewal, citizenship application, DACA or almost any other USCIS form, the receipt number will allow you to more easily track the status of your case.
Each of the 13 digits in a USCIS receipt number has a specific purpose. Let's take an example receipt number to explain it:
WAC 16 012 50960
Service Center (WAC 16 012 50960)
Every receipt number begins with three letters that represent the service center that received the case. There are several codes for USCIS service centers. They include:
CSC – California Service Center
EAC – Eastern Adjudication Center (now known as Vermont Service Center)
IOE – USCIS online account (efile)
LIN – Lincoln Service Center (now known as Nebraska Service Center)
MSC – Missouri Service Center (now known as National Benefits Center)
NBC – National Benefits Center
NSC – Nebraska Service Center
SRC – Southern Regional Center (now known as Texas Service Center)
TSC – Texas Service Center
VSC – Vermont Service Center
WAC – Western Adjudication Center (now known as California Service Center)
Fiscal Year (WAC 16 012 50960)
The second set of digits represent the fiscal year that the case was received. Government agencies use a fiscal year that is different from the calendar year. It begins on October 1 and ends on September 30. So our example case number was opened between October 2016 and September 2016.
Computer Workday (WAC 16 012 50960)
The third set of digits indicates the computer workday that the case was opened. The computer workday is basically the same thing as a workday. Therefore it excludes most weekends and holidays. Our example case was opened on the 12th workday of the 2016 fiscal year (October 18, 2016).
Case Number (WAC 16 012 50960)
The final set of five digits is the case number.
How to Check USCIS Case Status Online
When you receive your receipt number, you can also verify and track your case by entering the number online. It's easy to track the status of your case on the USCIS website. Follow these simple steps to check your case status with your USCIS receipt number:
Visit USCIS.gov
Go to the Check Your Case Status page on USCIS.gov.

Enter your USCIS receipt number
Enter the entire 13-digit number without spaces.

Submit
Click the "Check Status" button and view the results.
Lost USCIS Receipt Number
If you have lost your receipt letter with the USCIS receipt number, it can be recovered. Call USCIS at 1-800-375-5283 and explain your situation. The agent will likely help you schedule an InfoPass appointment with USCIS. Generally, an InfoPass appointment is the only way to get face-to-face access to a USCIS employee. In most cases, you will not be able to enter a USCIS facility without an appointment. At your InfoPass appointment, you can ask questions about your case and request your receipt number if necessary. Take your passport or other valid identification documents to the appointment.
USCIS Online Account System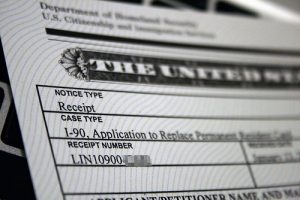 In some cases USCIS will process your application in the USCIS Online Account System. For example, if you file Form I-90, Application to Replace Permanent Resident Card, an online account will be automatically created for you. You will receive a "Welcome" letter with instructions on how to access your USCIS online account. A USCIS online account allows you to:
Check the status of your application
Receive notifications and case updates
Manage your contact information
If you choose not to access your USCIS online account, USCIS will still process your application in the USCIS Online Account System. You will receive notifications and updates about your application by mail through the U.S. Postal Service.
RECOMMENDED: What is a USCIS online account number?
Receipt Number is Not an A-Number
Your receipt number from USCIS is different than your alien registration number (A-Number). They have a different purpose and look different. As mentioned, your USCIS receipt number will contain 13 digits. An A-number is generally 8 or 9 digits that follow the "A".
About CitizenPath
CitizenPath provides simple, affordable, step-by-step guidance through USCIS immigration applications. Individuals, attorneys and non-profits use the service on desktop or mobile device to prepare immigration forms accurately, avoiding costly delays. CitizenPath allows users to try the service for free and provides a 100% money-back guarantee that USCIS will approve the application or petition. We provide support for the Citizenship Application (Form N-400), Green Card Renewal (Form I-90), and several other USCIS forms.
Note to Reader: This post was originally published on March 14, 2017, and has been modified with improvements.
Want more immigration tips and how-to information for your family?
Sign up for CitizenPath's FREE immigration newsletter and
SAVE 10%
on our immigration services