Coming Changes Could Reduce Green Card and Visa Processing Times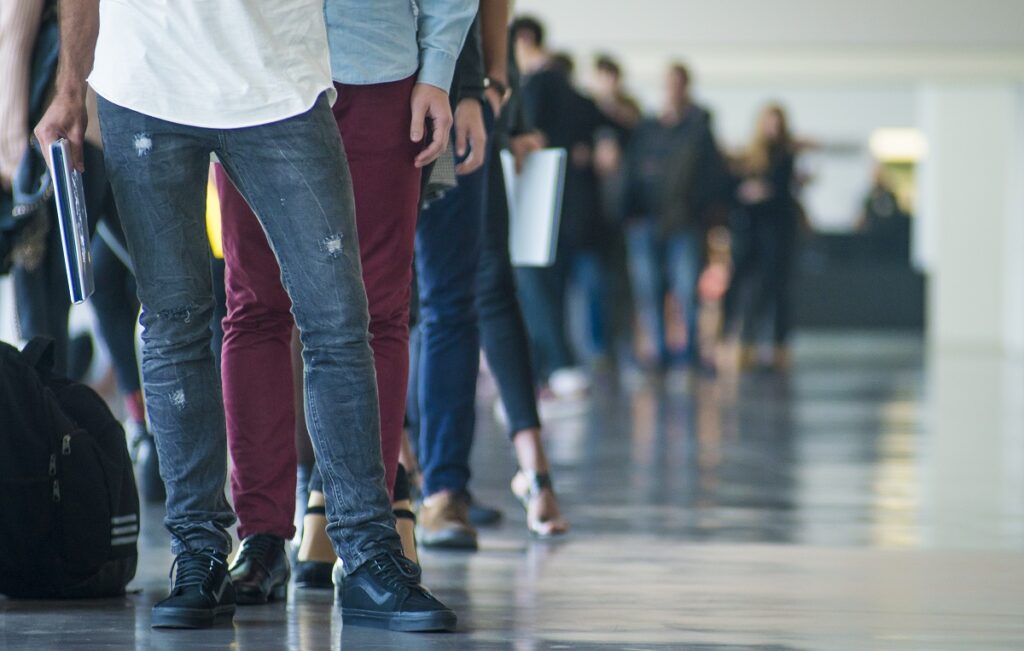 Applying for an immigrant visa to the United States is an all-consuming process. Applicants have to submit paperwork that sometimes spans several years of their lives and make their case in front of immigration officers multiple times. Over the years, the number of applications for immigrant visas has reached record levels. During the Trump administration, we also saw higher denial rates and Requests for Evidence (RFEs) in many categories of immigrant visas. Visa wait times seem to just grow longer.
All of these steps, plus the annual limits in some visa categories, make wait times exceptionally long. During 2020, many applicants for immigrant visas experienced significant delays in their cases due to U.S. immigration offices and embassies' closures based on COVID-19 protocols.
We know that applying for a U.S. immigrant visa involves "getting in line" with hundreds of thousands of people. But why exactly are visa wait times so long? And what will President Biden do to improve it?
The Immigrant Visa Process, in a Nutshell
An immigrant visa allows you to live and work in the United States permanently. Most people know it as a permanent resident card or "green card." There are many ways in which a person can become a permanent resident in the United States, but most immigrant visas fall under these categories:
Family-Based Immigrant Visas
Employment-Based Immigrant Visas
Diversity Visas
Refugees and Asylum Seekers
Regardless of the category under which you may qualify, the process involves multiple government agencies, including U.S. Citizenship and Immigration Services (USCIS) and the U.S. Department of State (if you're abroad). USCIS manages most of the immigration process. You can see a flowchart of the process here.
The process involves submitting a visa petition with supporting evidence, going through a review process, and completing an interview. For family-based immigration, the sponsor can file the immigrant visa petition (Form I-130) for a beneficiary who is inside the United States (adjustment of status) or outside the U.S. (consular processing). Some applications require an Affidavit of Support (Form I-864), showing that the person petitioning for you, or a qualifying sponsor, will vouch for you financially and step in if you are unable to support yourself while in the U.S. for any reason. That shows the U.S. government that you will not become a "public charge" once you are in the U.S.
RECOMMENDED: Family-Based Immigration in the United States
Interviews may take place in a USCIS field office or a U.S. embassy or consulate abroad, depending on the case. Depending on the situation, the petitioner may have to be present. To facilitate the interview, the applicant should take several supporting documents.
It's important to understand that the United States receives more immigrant visa applications than any other country in the world. Given that, it's normal that processing times across the board are high. Most of the time it doesn't mean there's anything wrong with your application or USCIS is missing any pieces of information to make a decision in your case.
USCIS updates their estimated processing times each month. To check the processing time for your type of form, go to the USCIS Processing Times website, choose your type of form, and the field office processing your case. You can submit a request about your case when your case is past the date on the highest number of months in the processing times range. At that point, your case is considered "outside of processing times." Until then, "no news is good news," most of the time. Processing times don't explain the ridiculously long waits that some people experience.
The Line Starts Here
Visa wait times are not only dependent on the procedural processing of paperwork as described above. U.S. immigration law limits the number of green cards issued each year in most categories. They use a "priority date" to mark the individual's place in line.
One of the most important pieces of information in your immigrant visa case is your priority date, which is the date when a visa number will be available for you. As of 2017, there were 3.7 million people waiting for a visa number to become available to them so they can apply for a green card. This is just people waiting to apply while they are outside of the United States. These numbers do not include anyone applying for a green card inside the United States through adjustment of status.
Immediate relatives of U.S. citizens, such as spouses, parents, and unmarried children under 21 years old don't fall under the priority dates. This is because the U.S. immigration system makes it a priority to reunite families. Other family members, such as married children of U.S. citizens over 21 years of age, siblings of U.S. citizens, or spouses and children of permanent residents are subject to priority dates, and have to wait until a visa number is available to them.
Each month, the Department of State publishes the Visa Bulletin, which lets you see which priority date is up for your visa category each month.
RECOMMENDED: How the Visa Bulletin Works
Immigrant Visa Wait Times by Country
We've established that visa wait times grow because there is a statutory limit on the number of green cards the government may issue each year. But there's more. In addition to that, U.S. immigration law says no more than seven percent of all immigrant visas can be given to people of one country in a given year. Applicants from countries that submit a high volume of applications — such as China, India, Mexico, and the Philippines — have the longest waiting times across all categories.
Since 1991, a year after the country quotas were put in place through the Immigration and Nationality Act, visa wait times have grown by four and a half years for Indians and three years and two months, for Mexicans. By 2018, Indians had the longest wait times overall of all countries – eight and a half years, according to statistics compiled by the CATO Institute. The average waiting time for all categories was almost six years.
Wait times become the longest for non-immediate relatives of petitioners. For example, the current wait for Filipino siblings of adult American citizens need to wait an average of 23 years to be eligible for a green card. Children over 21 years of age of U.S. citizens that are either Filipino or Mexican fare better by only a year, as their waiting time for a visa number to be available is 22 years. Family-based visas and employment-based visas based on preference (F and EB visas respectively) command the longest waiting times overall. Family-based visas take more than half of the immigrant visas available on any given year at 62 percent. The CATO Institute points out, as an issue of concern, that "one category — siblings of adult U.S. citizens — accounts for half the entire backlog. There is a significant mismatch between the share of available green cards in each line and the share of applicants in each line."
Future visa wait times look impossibly grim — in fact, many applicants will die without having the chance to apply for a green card at all. Statistics show that for nationals of some countries, such as Mexican siblings of U.S. citizens may have to wait a whole century in the backlog before being eligible to apply for a green card.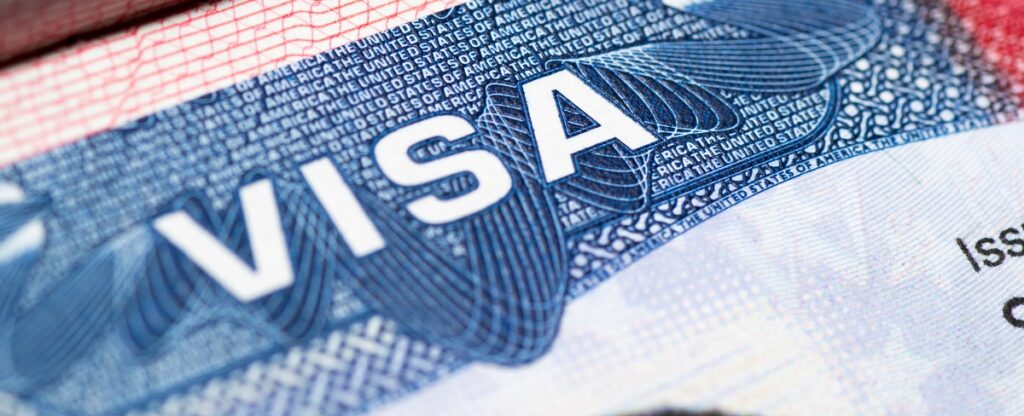 Why Would Your Case be Taking Longer Than Usual
Most of the time, cases are filed properly and it's just a matter of time to make it through the backlog. However, there are some situations in which your case could be taking longer than usual. Errors and omissions any of the forms will contribute to longer visa wait times. Luckily, most of these are easy to fix:
Your File Is Lost or Misplaced
This is highly unlikely, but certainly not impossible. USCIS utilizes contractors to do the data entry. It's at this point, that many documents can be shuffled or lost. Before you send your application in, make sure you have copies of everything you sent. If immigration officials lost or misplaced any pieces of your application, you can resubmit documents to your case processing center.
Notices Sent to the Wrong Address
If you change your address at any point during your case processing, make sure you notify USCIS so you don't miss any notices. Failing to change your address means you could miss important notices, like notices for a biometrics appointment or an in-person interview, which could push your case back or result in a negative decision. If your case is at a stage of processing where offices other than USCIS are processing your case (such as the National Visa Center), you may need to change your address with them as well.
Security Checks
Many applications require a biometric screening. Immigration officials will collect your fingerprints and use them to run a background check through the Federal Bureau of Investigation (FBI). If you have anything on your record, like a previous conviction or arrest, your security check will take longer, while the FBI checks your record with local authorities. The background check may take longer simply to make sure it's being run for the right person if you have a very common name.
Responding to RFEs with Everything Required
If you receive a Request for Evidence, make sure you go the extra mile and provide as much evidence as possible. Your RFE notice will have specific examples of the kind of evidence they need to see. Submit it in the time specified — RFEs have deadlines, and not responding to them could delay your case or result in a denial.
RECOMMENDED: How to Respond to a USCIS Request for Evidence (RFE) Correctly
The Biden Administration's Approach
The Biden administration has indicated it intends to address immigration as an immediate priority. Not only do they plan to undo the most controversial measures put in place by the former Trump administration, but anticipate moving aggressively with immigration reform. These are systematic changes to improve immigration.
In fact, Congress is moving on improving the issue of visa wait times before Biden takes office. In December 2020, the Senate passed a bill that, among other things, increases the annual cap for each country on family-based visas from 7 to 15 percent. Most importantly, it eliminates country caps on employment-based visas, which overall relieves the processing times of all visa categories. Senate leadership calls it an important step in ending "nationality discrimination." The hope is that, by cutting the per-country caps, employment-based visas do become more merit-based and processing times come down.
Biden has already announced plans to provide a path to legal status for the more than 11 million undocumented immigrants currently in the United States through an eight-year pathway. These immigrants that are currently out of legal status in the U.S. would be but in a type of probationary status for five years after which they could apply for a green card. After three years as permanent residents, these immigrants could apply for US citizenship. During this "probationary" time, they would need to pass a background check and pay taxes.
As part of the Biden administration's massive overhaul of the immigration system, Dreamers — those who entered the U.S. as children on unauthorized status – and refugees currently in the U.S. will be allowed to apply for green cards immediately.
The other very significant way in which Biden's changes can help with wait times is by exempting spouses and children of green card holders from the caps in place previously. Under the current system, an applicant's spouse and children under 21, which are normally attached to the original application, also counted in the per-country caps and yearly numerical caps. Under the Biden plans, spouses and children are additional and outside the limits of annual green card quotas, thus allowing more families to migrate to the U.S. together as opposed to in batches.
If more people become eligible for green cards, won't the system get even more backed up?
Not necessarily. The Trump administration focused heavily on enforcement and fraud prevention, which created bottlenecks in case processing by slowing down cases that would be routine approvals through Requests for Evidence and denials that ended up in court. The focus on enforcement also took personnel and resources from immigration processing, which left USCIS facing a backlog they were ill-equipped to handle. The Biden administration hopes to use more technology in immigration enforcement and border security, which would allow others in the Department of Homeland Security to move towards making the immigration system more efficient. Furthermore, if a path to residency is opened for the millions of undocumented immigrants currently in the United States, Immigrations and Customs Enforcement (ICE) would have less work in their hands as those individuals transition to a regularized status.
Thanks to winning a runoff Senate election in Georgia that gave the Democratic Party effective control of the Senate, it's more plausible that the Biden administration doesn't just enact executive action to improve the immigration system, but enacts laws that could result in more permanent change.
Stay up to date on the latest in immigration — including when these proposed changes become effective — by subscribing to our Immigration Insider newsletter. Immigration Insiders also save 10 percent on their CitizenPath services.
Making sure you submit an error-free application is crucial to a straightforward process and avoiding delays. CitizenPath's application assistance software guarantees your application will be accepted by USCIS – or you get your money back. We've developed our software with immigration lawyers to ensure we account for every possible error, so you can file your application worry-free. Do everything you can to reduce your visa wait times.
Want more immigration tips and how-to information for your family?
Sign up for CitizenPath's FREE immigration newsletter and
SAVE 10%
on our immigration services