You may be able to move forward with your application under several categories.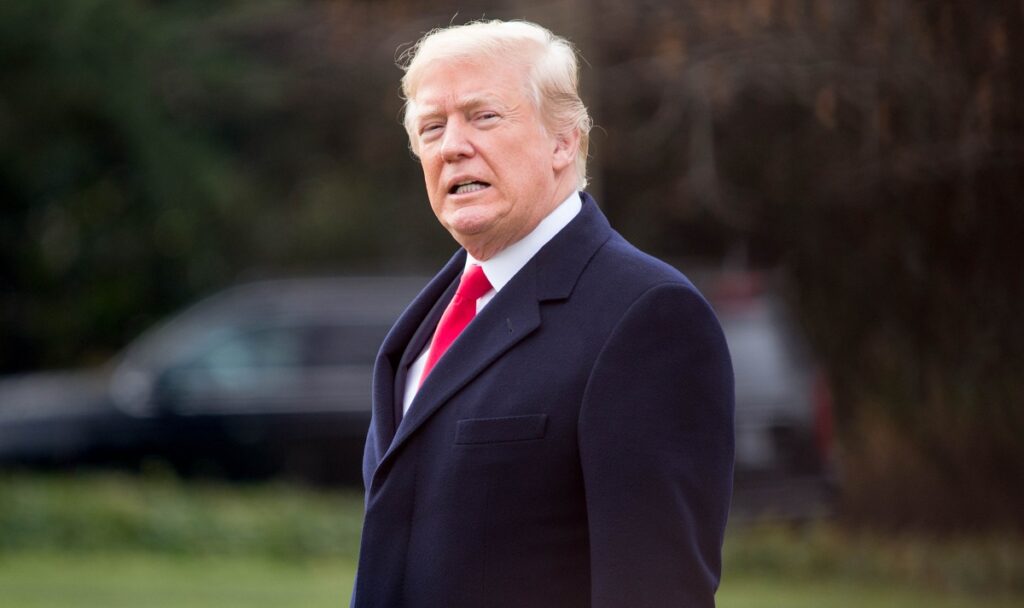 Everyday life all over the world has suffered due to the coronavirus pandemic. As immigration offices closed, you may have wondered if this was the right time to apply for a green card. 
Immigration services had already slowed down due to the pandemic. Embassies and consulates abroad closed. On top of that, the Trump administration has restricted immigration even more, in line with the travel and immigration restrictions that have been put in place since the beginning of the Trump presidency.
President Trump and other administration officials talk about restrictions using vague language. What that does is that it makes these bans seem more restrictive than they are in practice. This also might make people think they don't qualify for an immigration benefit. 
President Trump's tweet talking about "suspending immigration", and the proclamation that followed, sent many on a tailspin. An NBC News analysis of the original proclamation described the suspensions as a "restriction on entry that applies to people outside the U.S. seeking lawful permanent residency, which grants people the right to live and work in the U.S. and is a mandatory stepping stone to citizenship for all types of immigrants." Once the administration provided clearer guidelines, it became evident that legal immigration would be severely affected through a temporary ban on multiple categories of green card applications. 
How Long is This Suspension Going to Last? 
Originally issued in April for 60 days, the latest extension of the proclamation suspends issuance of green cards until the end of 2020. There weren't a lot of details about which green card categories were part of this at first. Visa and green card categories have come on and off from the original list. The Diversity Visa program, student exchange visas, and employment-based green card applications were suspended back in April. 
These proclamations are serious, significant changes. Right now, we know that the suspension of some green cards is in place until the end of 2020. The President has the authority to extend the duration of this proclamation. That means the suspensions could be in place for longer. The current ban on specific categories of green cards represent a restriction on legal migration meant to last beyond office closures and continues to be in line with the administration's intent to restrict legal immigration. 
Who is Affected by this Green Card Suspension? 
The most affected group of people are beneficiaries who are abroad and intend to apply for a green card through consular processing. This includes: 
Parents, siblings, and children of U.S. citizens over 21 years of age
Under the green card ban in place right now, this group is unable to obtain an immigrant visa (green card) at this time. However, American citizens may continue to file Petition for Alien Relative (Form I-130) on behalf of their parents and adult children to establish a qualifying relationship and hold their place in line.
Spouses and children of U.S. permanent residents
At this time, family members of lawful permanent residents of the United States are unable to obtain an immigrant visa. But the permanent resident sponsor may file an I-130 petition now to establish a qualifying relationship and hold their place in line.
Right now, the U.S. Department of State is not granting immigrant visas for people in these two groups of family-based immigration. The earliest these applications would be accepted is January 2021, either because the green card ban lapses or because this administration (or a new administration) lifts it. 
To stay up-to-date on the latest developments in immigration rules and regulations, sign up for our free Immigration Insider Newsletter here. Being an Immigration Insider with CitizenPath also saves you 10% on our immigration services.  
If you have a relative abroad whose green card application was already awarded, and they have an immigrant visa, they can still come to the U.S. It's not enough at this time to have an approved application – the immigrant visa beneficiary must have the I-551 stamp on their passport that would allow them to be admitted at a port of entry in the United States. If your immigrant visa has already been approved and you have it in hand, this green card ban doesn't affect you.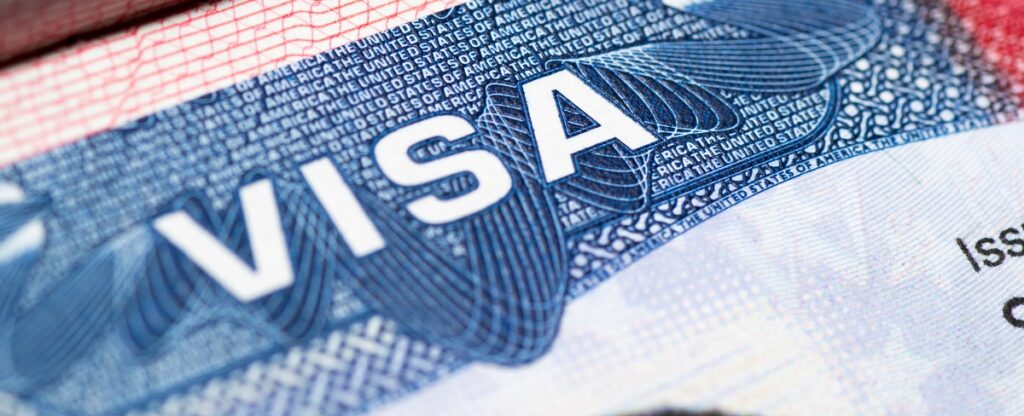 Who Isn't Affected by the Trump Green Card Ban?
Spouses and Children of American Citizens 
If you are an American citizen, and you want to apply for a green card for your spouse and your unmarried children (under age 21), you can still do so. If you have a child close to 21 years of age, and you expect they would "age out" during the application process, an exception is in place that would allow you to petition for your child.
Members of the Military
If you are in the military, your spouse or child under 21 years of age can still apply for an immigrant visa, even if they are abroad. Make sure you check that you are a member of the military on your form, as military petitions are processed separately from the general public's.
Healthcare Professionals
Under this proclamation, medical professionals are defined as "a physician, nurse, or other healthcare professional" working to combat COVID-19, are exempt, and may bring their spouses and unmarried kids under 21". This means that, as an essential worker in a time of pandemic, you can still apply to bring your spouse and minor children to join you in the U.S. Given the number of cases in the US, it wouldn't make sense to apply a green card ban on healthcare professionals that can contribute to caring for patients and finding effective treatments, so if you fall under this category, this green card ban doesn't affect you.
Green Card Applicants Already in the U.S.
If you are currently in the United States, and are eligible to apply for a family-based green card through adjustment of status, you can still apply for a green card with Form I-485. As part of the Adjustment of Status application process, you may also apply for an Employment Authorization Document (Form I-765). Even though the justification provided for the suspension was to prioritize American workers for jobs during the pandemic, that doesn't mean that immigrants currently in the U.S. cannot apply for immigration and employment benefits. The main intent of this green card ban is to restrict the entrance of new immigrants to the US that could put an additional strain in the job market, meaning that those already in the United States can still apply for green cards.
Bear in mind that all adjustment of status applications are now subject to the "public charge rule" which went into effect on February 24 of this year. This rule requires all adjustment of status applicants to demonstrate, through a variety of paperwork, that they will not become a burden on their states or the federal government by requesting financial assistance or receiving safety net benefits. To learn more about the public charge rule, we got you covered.
RECOMMENDED: Green Card through Adjustment of Status
Other Exceptions to the Ban 
Investors
Definitely not for everyone, but worth mentioning – investment-based green cards (EB-5) are also still available. You need to invest at least $900,000 and your investment is expected to create jobs. The Trump administration has encouraged this type of immigration in the past, so a green card ban that would affect this group would be inconsistent with its message of economic recovery as a priority, especially if these investors are required to create jobs. Green card processing continues as usual for this category. 
National Interest Applicants
It's a bit of a stretch because of the vagueness of the guidelines, but individuals deemed to serve the national interest can benefit from a waiver and apply for green cards. The proclamation refers to them as those "whose entry would be in the national interest". This would be decided by agencies such as the Department of Homeland Security – the parent agency of USCIS – and the Department of State, which dictates U.S. travel guidelines and entry requirements. 
Applicants that would serve the national interest include researchers working on COVID-19 treatments or vaccines, law enforcement, diplomats, or national security officials, and those taking care of patients with COVID-19. 
Read more about the exceptions to the proclamation restrictions here. 
Two important things to remember: 

Consular services abroad are still limited

Recently, the U.S. State Department announced that embassies and consulates abroad would begin resuming services, which is important for a successful green card application for a spouse or a child, as these applications require an interview. It remains unclear whether exceptions will be made given that many countries' borders are closed and international flights out of the U.S. are difficult to find at the moment. No U.S. consulate or embassy has issued guidelines on how they will reopen – the State Department has left figuring out how to reopen and when to each individual mission, some of which have limited staff after many of their employees returned to the U.S. However, the State Department is prioritizing services for immigrant visas for spouses and children of U.S. citizens in their reopening plans as some of the few services that will be available outside of emergencies. 

Current green card holders can still apply for U.S. citizenship

Sure, the four month closure of USCIS field offices has worsened the already significant backlog of applications, but naturalization applications are still being processed. It's safe to expect delays for the following reasons:

Some Application Support Centers, which manage biometric appointments, are still closed.
Interviews are scheduled according to priority date, so new applications are at the "back of the line."
Naturalization ceremonies are occurring, but at a very reduced capacity to comply with social distancing protocols. Some states' district courts, which conduct naturalization ceremonies, also remain closed, meaning approved naturalization applicants have to wait for longer.
RECOMMENDED: 3 Practical Benefits of U.S. Citizenship That Shouldn't Be Overlooked
Whether you can apply for a green card now, or when this proclamation lapses, a few things have sure become more and more important as we've seen immigration policies change during this pandemic: 
You want to be sure you are doing the right thing at the right time, and you have access to sound immigration advice.
Additional delays are unacceptable. You can't afford to wait any longer.
You also want to make sure you're not depending on brick-and-mortar facilities to complete your green card application. 
When you use CitizenPath, you can be sure you will have support in completing your application every step of the way. And because we're online, you can prepare your application from the comfort and safety of your own home. 
Our software has been reviewed by immigration attorneys to ensure accuracy, alerts you of any problems or missing information, and shows you samples so you can submit the strongest possible case. 
We are so sure that our software is the best possible way to complete your USCIS application that we have a Satisfaction and an Approval Guarantee. If USCIS denies your application, you get your USCIS fees AND our service fee back.
Take the guesswork out of your immigration application and submit your forms through CitizenPath. Start preparing your application today and don't pay until you're good to go.