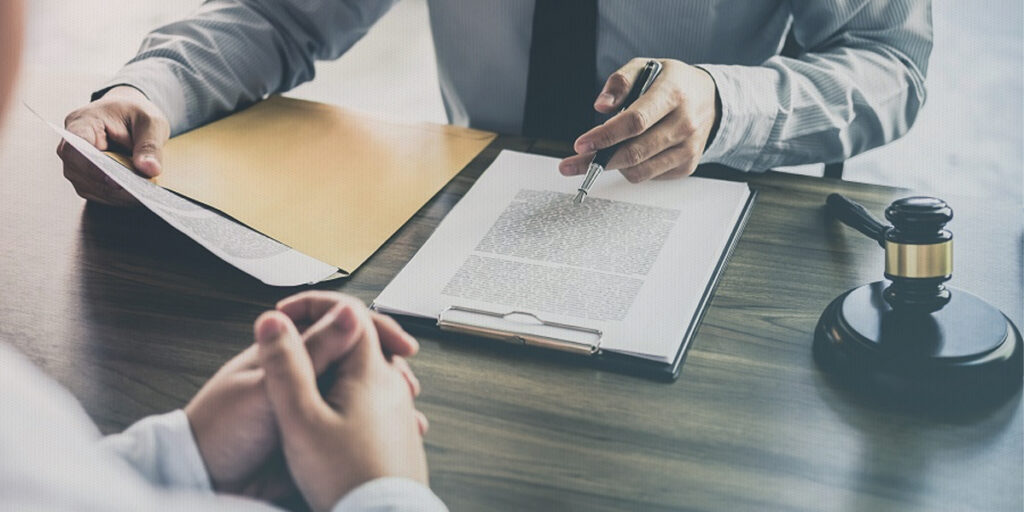 When you're preparing an adjustment of status application package, it goes without saying that you need to be eligible. However, it's important to remember that you must remain eligible throughout the process and until the green card is issued. Avoid an adjustment of status denial due to changes in circumstances.
It's common that someone files Form I-485, Application to Adjust Status, and then circumstances change. Generally, a change of address or a new child isn't significant enough to disrupt the application process. But other changes in circumstances can render the application ineligible and even leave the applicant exposed to removal (deportation) proceedings.
The adjustment of status time line can take about a year. When preparing your adjustment of status application, take note of the items that may change during that time. Review your application periodically while the I-485 is pending. Minor changes can often wait until the interview. More significant changes may require immediate action. Here are some of the more common reasons for an adjustment of status denial due to changes in circumstances.
Out of Status
Generally, foreign nationals must be in a lawful status in order to adjust status. Depending on the basis on the I-485 application, USCIS may deny the application if the intending immigrant overstays a visa or never had a lawful status.
There is an exception for immediate relatives (spouses, parents, or unmarried children under 21 of U.S. citizens) as well as VAWA (Violence Against Women Act) self-petitioners. These applicants may generally file Form I-485, Application to Adjust Status, with an overstayed visa.
However, if an adjustment applicant is already in removal proceedings and is applying on the basis of marriage to a U.S. citizen or permanent resident, there is a presumption the marriage was not entered into in good faith. The applicant will only be eligible for adjustment if he or she can demonstrate with clear and convincing evidence that the marriage was entered in good faith, and not for the purpose of obtaining a green card and avoiding deportation.
Finally, make sure your application is accurate at the time of applying. You may have filled out the I-485 at a time before your I-94 record expired. By the time you get around to assembling the adjustment of status package and mailing to USCIS, your answers may need to change. There are several questions on the application that may need updated for someone who falls out of status.
RECOMMENDED: Marriage to a U.S. Citizen After a Visa Overstay
Death of a Petitioner
Historically, USCIS would not approve family-based cases if the petitioner died while the petition was pending. Congress changed that in 2009 with INA 204(l).
Now a USCIS officer may approve an adjustment of status application if all of the following conditions are met:
The applicant resided in the United States when the qualifying relative died;
The applicant continues to reside in the United States on the date of the decision on the pending application; and
The applicant is at least one of the following:

A beneficiary of a pending or approved immediate relative immigrant visa petition;
A beneficiary of a pending or approved family-based immigrant visa petition, including both the principal beneficiary and any derivative beneficiaries;
Any derivative beneficiary of a pending or approved employment-based immigrant visa petition;
The beneficiary of a pending or approved Refugee/Asylee Relative Petition (Form I-730);
A foreign national admitted as a derivative T or U nonimmigrant; or
A derivative asylee.
This can get complicated. If the petitioner in your case has passed away, consult with an immigration attorney who can determine if this exception applies to your situation.
Beneficiary Gets Married
In the case of a permanent resident who petitions a son or daughter, it's important that the beneficiary son or daughter does not marry. That's because a permanent resident cannot petition a married son or daughter.
For example, a permanent resident mother files an I-130 petition for her foreign national daughter. Eventually the petition is approved in the F2B category (unmarried adult sons and daughters of LPR). However, the daughter marries before the adjustment application gets approved. Even if the petition has already been approved, the daughter no longer qualifies for adjustment to permanent resident due to the change in circumstance. In fact, she is no longer eligible to immigrate through the F2B category. Her mother may naturalize as a U.S. citizen and then re-petition the daughter in the F3 category (married sons and daughters of U.S. citizens). Of course, this adds significant time and expense.
Beneficiary Gets Divorced
If immigration benefits are based on a relationship with the spouse petitioner or a spouse principal beneficiary, a divorce will likely result in the denial of the case. In fact, even filing for a divorce or separating is enough to invalidate the qualifying relationship.
For example, a foreign national files an adjustment application based on her relationship with a U.S. citizen spouse. However, before USCIS approves the application, the couple splits up. They file a divorce and live in separate residences. The foreign national should expect the adjustment to be denied because there is no longer a qualifying relationship. Although the two are technically married until a divorce is granted, they are not living in marital union.
RECOMMENDED: How Divorce Can Affect Your Green Card Status and Immigration Standing
Rescinded Job Offer
A job offer is required for many employment-based green cards. If the job offer is rescinded for any reason, it's likely USCIS will deny the adjustment of status application. Regardless if the retraction was due to the applicant's actions or circumstances beyond the applicant's control, it is a requirement.
For example, a foreign national is in the United States as the beneficiary of an EB-1B immigrant petition. Due to economic conditions, the employer is forced to withdraw the offer of employment. As a result, USCIS denies the adjustment application.
Adjustment of Status Denial Due to Other Changes in Circumstances
The above examples are not inclusive of all possibilities. There are numerous grounds of inadmissibility that USCIS reviews before granted adjustment to permanent resident status. All can lead to an adjustment of status denial.
Generally, foreign nationals may be barred from adjusting status if they:
Worked in the U.S. without employment authorization
Were not in a lawful status at the time of filing
Failed to maintain status since entering the U.S.
Entered most recently through the visa waiver program
However, there are exceptions to the above rules. Most notably, the immediate relatives of U.S. citizens (spouses, parents, and unmarried children under 21) may continue to adjust status even if they have violated these grounds.
RECOMMENDED: Reasons for a Green Card Application Denial
About CitizenPath
CitizenPath provides simple, affordable, step-by-step guidance through USCIS immigration applications. Individuals, attorneys and non-profits use the service on desktop or mobile device to prepare immigration forms accurately, avoiding costly delays. CitizenPath allows users to try the service for free and provides a 100% money-back guarantee that USCIS will approve the application or petition. We provide support for the Adjustment of Status Application (Form I-485), Petition for Alien Relative (Form I-130), and several other immigration packages.
Want more immigration tips and how-to information for your family?
Sign up for CitizenPath's FREE immigration newsletter and
SAVE 10%
on our immigration services