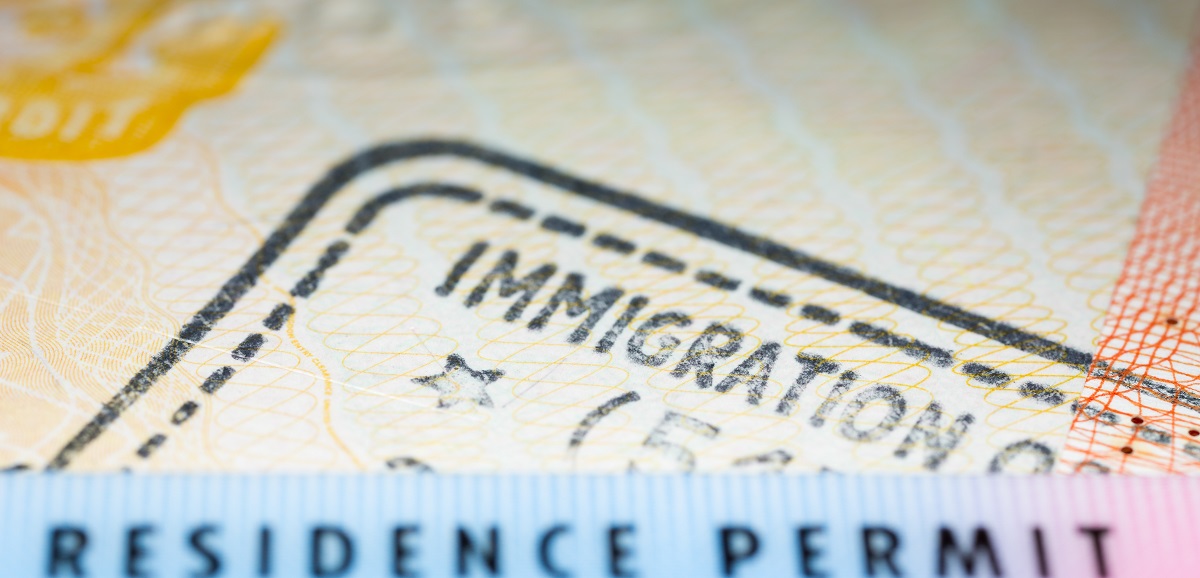 The immigrant visa backlog at the National Visa Center (NVC) is historically large. As we begin 2023, there are 422,954 immigrant visa applicants waiting for an interview. In other words, an immigrant visa is available; the individual has applied; and required documents have been submitted. The case is "documentarily complete" for the purposes of making a decision. There are signs the NVC backlog is getting better, but dramatic improvements are unlikely in 2023. Only 36,167 are scheduled for an interview in January.
Processing of immigration benefits has slowed across the entire system. Applicants for a green card inside the U.S. are experiencing long adjustment of status processing times with U.S. Citizenship and Immigration Services (USCIS). Individuals outside the U.S. are seeing overwhelming backlogs for immigrant visas through the consular processing path. The immigration debate is often focused on new policy, but America's immigration system seems unable to keep its head above water with current policy. As the CATO Institute points out, immigration backlog includes roughly 24 million cases across the U.S. government.
The National Visa Center is the hand of the U.S. Department of State that prepares immigrant visa cases for a decision by a U.S. embassy or consulate. They help manage the process, getting everything ready for the interview. A backlog develops when the number of cases submitted exceeds the number of cases processed. An NVC backlog is the result of many new cases, and not enough being processed. Each time U.S. Citizenship and Immigration Services (USCIS) approves a case, such as Form I-130 (Petition for Alien Relative), this increases the backlog. When consular officials adjudicate (make an approval or denial decision) on a case, this reduces the immigrant visa backlog.
The following table is a report card on the NVC backlog for 2022. Numbers represent the backlog's position at the beginning of the month and are sourced from the U.S. Department of State.
Documentarily Complete
Scheduled
Pending
JAN
465,978
26,605
439,373
FEB
464,120
27,454
436,666
MAR
469,017
32,317
436,700
APR
453,797
32,439
421,358
MAY
449,583
28,447
421,136
JUN
455,031
28,545
426,486
JUL
433,819
24,174
409,645
AUG
421,668
32,888
388,780
SEP
416,856
32,175
384,681
OCT
435,063
35,777
399,286
NOV
423,3670
38,607
384,760
DEC
422,954
36,167
386,787
"Documentarily complete" refers to cases where all necessary documents have been collected. See below for a deeper explanation. "Scheduled" refers to cases that are actually scheduled for an interview during the month. "Pending" is the balance of cases remaining after interviews.
The following month's documentarily complete cases is always larger than the previous month's pending cases because there is always a constant inflow of new documentarily complete cases.
There is slow progress. However, this progress could be reduced or even regress if the number of new petitions for immigrant visas increases. In other words, the NVC backlog could get worse if people begin submitting more than the current level of immigrant visa petitions (Form I-130).
Documentarily Complete Explained
After visa applicants have paid fees and submitted all necessary documents to the National Visa Center, the NVC will email the applicant to information them that the case is "documentarily complete." In other words, the applicant has supplied all required documents associated with the application process. At this point, it's up to the U.S. government to make a decision.
Typically, a case is documentarily complete once NVC receives the following:
Immigrant Visa and Affidavit of Support fees
DS-260 (immigrant visa application)
Form I-864, Affidavit of Support with supporting documents
Civil documents
The NVC's job is to manage your case until it is documentarily complete. Then, they schedule your appointment with the respective U.S. embassy or consulate. This is where the immigrant visa backlog begins. The NVC schedules interview appointments in a first-in, first-out manner.
How NVC Backlogs Got So Bad
In optimal times, the NVC attempts to schedule appointments at an embassy or consulate within three months of NVC's acceptance of all requested documentation. The COVID-19 pandemic and governments' reactions to the crisis severely hampered visa processing in a variety of ways. First, local restrictions on public places like consular buildings, limited the ability of consular officials to see visa applicants. The U.S. government also severely retracted its services. U.S. embassy and consulate closures made it impossible to process immigrant visa applications, all of which generally require an in-person interview.
As individuals submitted fewer applications during the pandemic, the Department of State was also forced to adjust to falling fee revenue. DOS chose not to fill hundreds of consular officer positions during 2020 and 2021. This further reduced the capacity of the agency to process visa applications. The NVC's backlog began growing larger.
The Department of State says that U.S. embassies and consulates are working to resume routine visa services on a location-by-location basis as quickly as possible. As of December 2022, they report that 96 percent of their embassies and consulates are interviewing visa applicants, and they are processing immigrant visa applications at 130 percent of pre-pandemic monthly levels. However, the pandemic continues to severely impact the number of visas embassies and consulates abroad are able to process. Constraints vary based on local conditions and restrictions, but include local and national lockdowns; travel restrictions; host country quarantine regulations; and measures taken by embassies and consulates to contain the spread of COVID-19.
While the NVC backlog decreased over the last year, it isn't likely to fall much more quickly. U.S. immigration law generally requires in-person interviews for immigrant visas. Removing this requirement, even on a temporary basis, is a significant obstacle. Waivers for immigrant visa backlog is not likely. Further, the COVID-19 virus continues to hamper operations in some countries. Finally, there don't appear to be any efforts to increase the staff of consular officers. For now, existing staff will continue to chip away at the backlog.
What You Can Do to Minimize Your Green Card Wait Time
The NVC backlog problem is largely out of your control. Until the U.S. government throws more resources at the problem or modifies interview rules, it's processing bottleneck. However, there are some things you can do to ensure the process goes as quickly as possible for your situation.
Make every attempt to attend the consular appointment as scheduled. If absolutely necessary, you may reschedule appointments. There may be a significant wait before the next available appointment. It's always best to attend the appointment date assigned.
2. Register your appointment
You need to register your appointment online. Registering your appointment provides embassy personnel with necessary contact information to return your passport to you after your interview. You'll be able to register once you have the appointment date.
3. Attend the medical exam as soon as possible
You must attend an immigration medical examination once NVC schedules your interview. You may not attend early. In fact, medical exam results are valid for six months in normal circumstances. But if you have certain medical conditions your examination results could expire in as little as three months. Therefore, do not schedule your medical examination until the NVC notifies you of your interview appointment date.
4. Be prepared for your immigrant visa interview
It's more important than ever to prepare before attending your interview. Not having the correct documents could set you back in the NVC backlog. Generally, family-based immigrant visa applicants need the following items for the interview:
A copy of your NVC interview letter and a copy of the appointment registration confirmation.
Passport valid for at least six (6) months beyond your intended date of entry to the United States and a photocopy of the biographic page (where your name and photo are located).
Any and all previously issued passports.
Two (2) color photographs of each person applying for a visa (5 cm x 5 cm, or 2 inch x 2 inch). Please review DOS photo requirements.
Confirmation page from the Form DS-260 (Immigrant Visa Application) you submitted online at ceac.state.gov/iv.
Your original birth certificate and a photocopy.
Original or certified copies of birth certificates for all children of the principal applicant (even if he or she is not accompanying).
Medical examination results in a sealed envelope (if the physician gives you these results).
Form I-864 Affidavit of Support for each financial sponsor along with all required supporting documents.
Proof of your U.S. petitioner's status and domicile in the United States (photocopy of a U.S. passport, naturalization certificate, or lawful permanent resident card).
Evidence of the relationship between the petitioner and visa applicant (such as photographs, letters, or emails).
Your original marriage certificate and a photocopy (if married).
Original police certificate from your country of current residence and countries of previous residence (if you are older than 16 years of age).
Court and criminal records, with an English translation, and a photocopy (if you have ever been convicted of a crime).
The NVC backlog is likely to create a delay for some time. Even as the State Department schedules interviews, more petitions are coming in. Because USCIS has announced an immigration fee increase, there could be a rush of new Form I-130 filings in early 2023.
If you are considering a petition for a relative's green card, file it as soon as possible. Be sure to take the time to prepare the Form I-130 correctly and submit all required supporting documents. A well-prepared petition package is extremely important for fast processing times. Once called for an interview, the immigrant visa applicant should prepare and attend with all necessary documents to make the decision quick.
CitizenPath provides simple, affordable, step-by-step guidance through USCIS immigration applications. Individuals, attorneys and non-profits use the service on desktop or mobile device to prepare immigration forms accurately, avoiding costly delays. CitizenPath allows users to try the service for free and provides a 100% money-back guarantee that USCIS will approve the application or petition. We provide support for the Petition for Alien Relative (Form I-130), Affidavit of Support (Form I-864), and several other immigration services.
Want more immigration tips and how-to information for your family?
Sign up for CitizenPath's FREE immigration newsletter and
SAVE 10%
on our immigration services