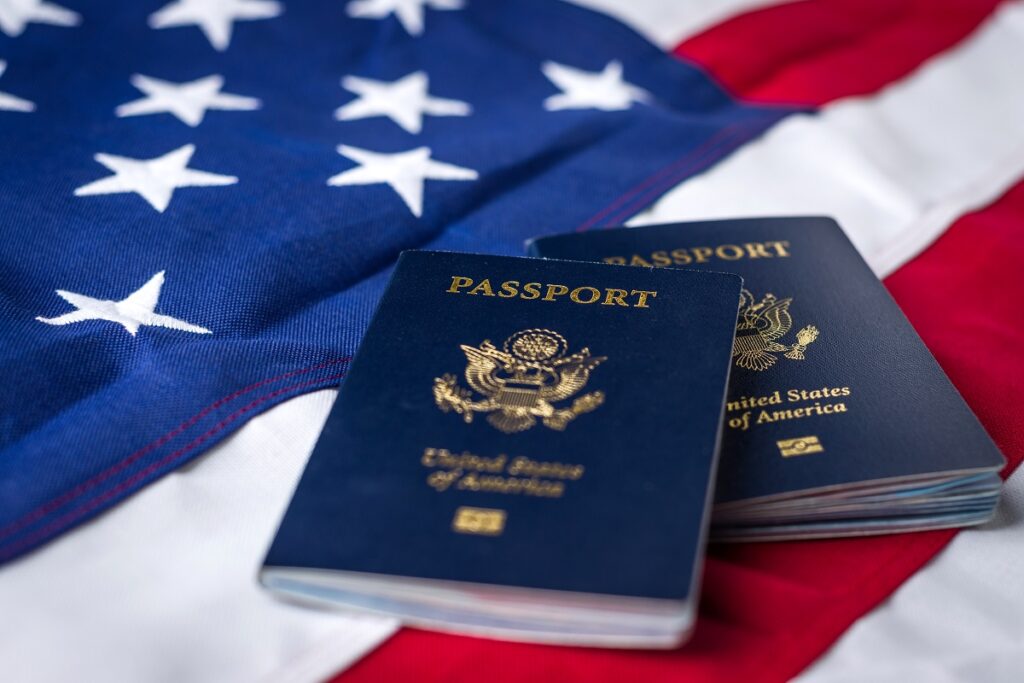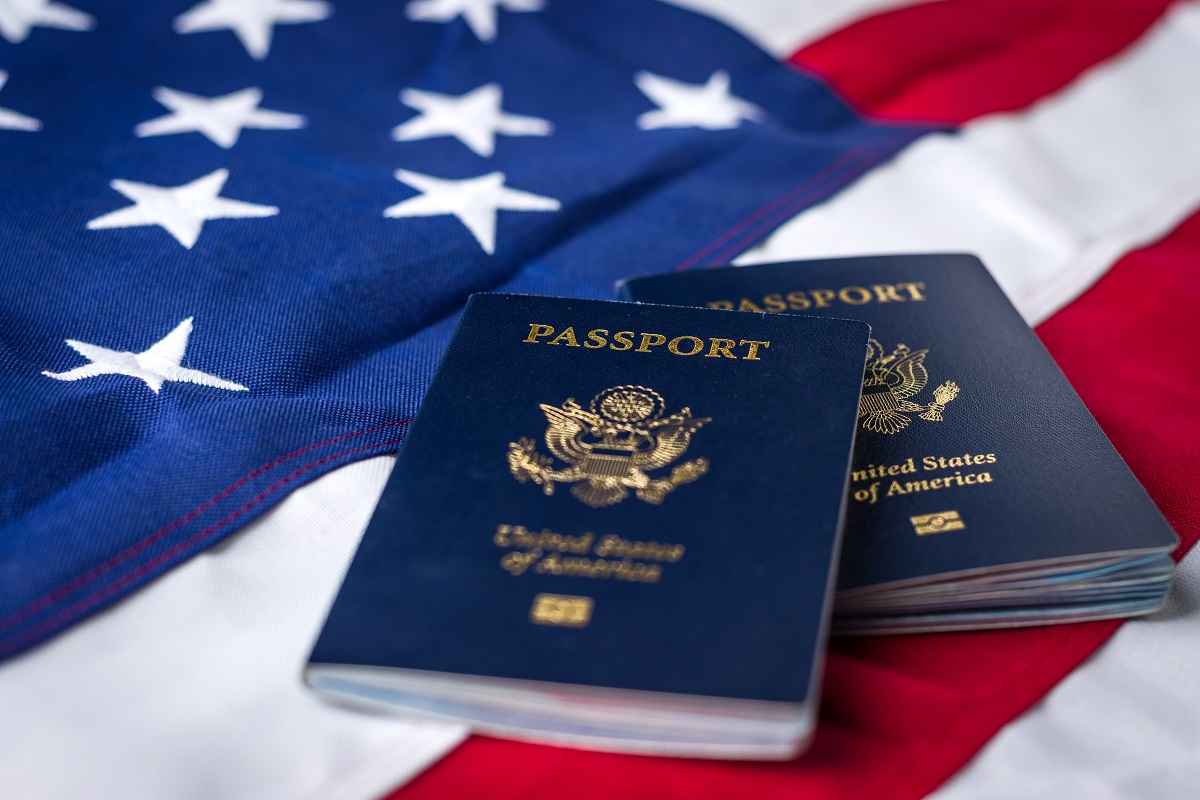 The naturalization process is the path through which a foreign national can voluntarily become a U.S. citizen. In order to begin the naturalization process, an applicant must first meet several requirements. Then, he or she must file an application for naturalization, attend an interview, and pass an English and a civics test.
Nearly 782,000 permanent residents filed an application to naturalize in the previous 12 months according to USCIS data. In fact, nearly a million people become naturalized U.S. citizens each year.
Check Eligibility to Start Naturalization Process
Before you begin the naturalization process, you'll need to check your eligibility to become a U.S. citizen. If you're a lawful permanent resident (green card holder) who has lived in the United States for the past five years, you've passed the biggest hurdle. Although there is an exception for permanent residents who have been married to a U.S. citizen for the past three years and military personnel, most people become eligible for the naturalization process after five years of continuous residence.
To successfully complete the naturalization process an applicant must meeting the following criteria:
Be at least 18 years old
Be a permanent resident (green card holder) for at least 5 years
Living within the same U.S. state for at least 3 months before filing the application
Have continuous residence in the U.S. as a permanent resident for 5 years before filing the application
Have been physically present in the U.S. for at least 30 months out of the 5 years before filing the application
Be able to pass the English test as well as U.S. history and government test
Be a person of good moral character
For a more detailed explanation of these criteria, read U.S. Citizenship Requirements for 5-Year Permanent Resident. Or if you're ready to dive in, start our naturalization eligibility quiz. There's no cost to start the application and determine your eligibility.
Prepare and File Application for Naturalization
A permanent resident who wants to become a U.S. citizen must prepare and file Form N-400, Application for Naturalization, with USCIS. The 20-page application should be carefully filled out. USCIS will use the application to review your history as a permanent resident. Be thorough and make sure your answers are consistent with your supporting documentation. Discrepancies and inconsistencies can cause confusion, delays, and even the suspicion of fraud.
Cost of the Naturalization Process
At the time of writing this article, the total USCIS fee for naturalization (for most applicants) is $725. It's a one-time fee, and you won't have to pay anymore USCIS fees in the future. If you remain a permanent resident, you'll be required to renew your green card every 10 years. That adds up quickly. It may surprise you.
See the Citizenship Cost Calculator.
Permanent residents with a criminal record or blemished immigration history should always consult with an immigration attorney before filing any USCIS form. But most people can prepare Form N-400 without the assistance of an attorney. Those that want some extra reassurance that they're doing everything correctly can use CitizenPath.com. Immigration attorneys designed CitizenPath's online preparation software to make the process easier and help eliminate many of the common mistakes that cause delays and rejections.
The process of naturalization officially begins when you mail in your Form N-400. USCIS will initially review the application to ensure it is complete. If you do not completely fill out the N-400 application, you will not establish a basis for your eligibility and USCIS may reject or deny the application.
Attend a Biometrics Appointment
Shortly thereafter, USCIS will automatically schedule you for a biometric appointment. USCIS employees at the application support center will collect a photograph, fingerprints, signature and other details. USCIS will utilize this information for an FBI criminal background check.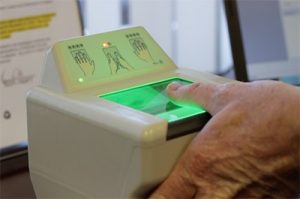 The biometrics screening is a short, 20- to 30-minute appointment. However, poor preparation can delay your case. Avoid rescheduling the appointment unless absolutely necessary. Take all items listed on the appointment notice. Generally, you'll need to take the appointment notice (Form I-797C), your green card and another form of identification (driver's license, passport, or state ID).
Complete the Naturalization Interview & Tests
The interview and test occur near the end of the naturalization process. USCIS will schedule you for an interview appointment at an office nearest you. A USCIS officer will place you under oath and ask about your:
Background
Evidence supporting your case
Place and length of residence
Character
Attachment to the Constitution and
Willingness to take an Oath of Allegiance
One of the best ways to prepare for this interview is to simply review your Form N-400. The USCIS office will most likely ask questions about the application. Since it will have been a few months since you filled out the application, take some time to review your answers before the interview.
English Test
Your ability to answer the interview questions will be a component of your English test. In all, the officer will test your ability to read, write and speak English (unless you are exempt). To test your ability to read in English, you must read one sentence, out of three sentences, in a manner suggesting to the USCIS officer that you understand the meaning of the sentence. Likewise, to test your ability to write in English, you must write one sentence, out of three sentences, in a manner that would be understandable as written to the USCIS officer.
RECOMMENDED: English Test Portion of the Naturalization Process
Civics Test
The USCIS officer will also give you a civics test in English to test your knowledge and understanding of U.S. history and government. The officer will ask you to answer a set of civics questions. To pass the test, you must correctly answer six out of 10 civics questions. The good news is that all of the questions are available to study! USCIS selects your questions from a set of 100 possible questions.
RECOMMENDED: Civics Test & Study Questions
In most cases the USCIS officer will let you know how you did. If you passed, the officer will generally let you know that he or she is recommending that you be granted U.S. citizenship. You'll receive official notification in the mail and an invitation to attend an oath ceremony.
Take the Oath of Allegiance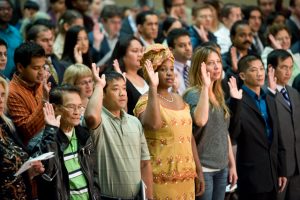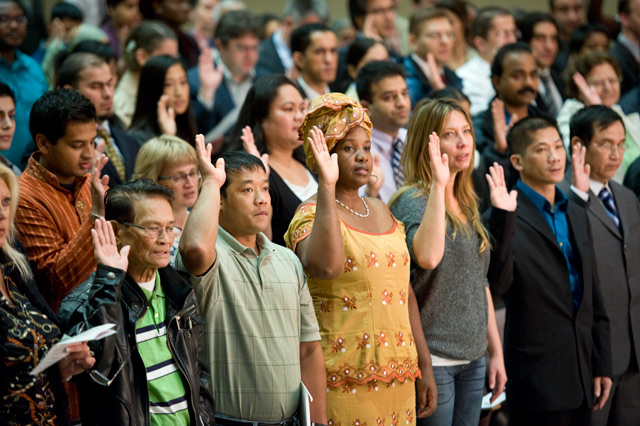 If USCIS approves your Form N-400, Application for Naturalization, they will require you to attend a ceremony and take the Oath of Allegiance. In fact, you are not a U.S. citizen until you take the oath. You'll also need to surrender your green card at the oath ceremony. Once you have recited the oath, USCIS will issue you a Certificate of Naturalization. The certificate is proof of your U.S. citizenship and can be used to obtain a U.S. passport.
After receiving your Certificate of Naturalization, it's a good idea to:
Update your citizenship status in your Social Security record. Find the nearest SSA office by calling 1-800-772-1213 or at www.socialsecurity.gov.
You won't be able to travel abroad until you have your U.S. passport. Apply for a U.S. passport from the U.S. Department of State.
The time line for the naturalization process is approximately 8 to 12 months, depending on USCIS workload and your particular case. One of the best ways to ensure a short processing time is to carefully prepare your application, making sure that you prepare Form N-400 correctly and file it with USCIS according to the instructions.
---
CitizenPath provides simple, affordable, step-by-step guidance through USCIS immigration applications like Form N-400. Individuals, attorneys and non-profits use the service on desktop or mobile device to prepare immigration forms accurately, avoiding costly delays. CitizenPath allows users to try the service for free and provides a 100% money-back guarantee that USCIS will approve your application.
Get started on your N-400 application for free. You can always try it out and determine your eligibility at no cost. You won't have to pay until you reach the end and decided to download the fully prepared application or your personalized filing instructions.
Note to Reader: This post was originally published on June 27, 2017, and has been modified with improvements.
Want more immigration tips and how-to information for your family?
Sign up for CitizenPath's FREE immigration newsletter and
SAVE 10%
on our immigration services