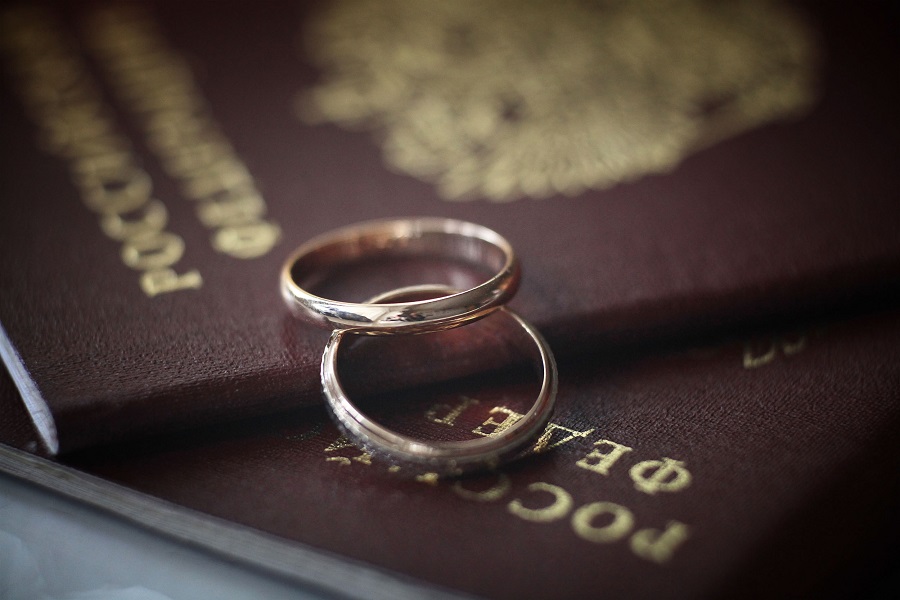 Although the K-1 visa is a nonimmigrant visa, the interview and requirements are slightly different that typical nonimmigrant visas. A K-1 fiancé visa can lead to permanent immigration to the United States. Therefore, the fiancé must meet some of the requirements of an immigrant visa. Our K-1 visa interview checklist will help you prepare for this important day.
Use CitizenPath to prepare the Fiancé Visa Petition Package. Our software will help you prepare Form I-129F, Petition for Alien Fiancé, and instruct you on the supporting documents to submit with it. While you await approval, use the K-1 visa interview checklist below to get prepared.
Before the Interview
Well before an interview can be scheduled, the U.S. citizen sponsor initiates the process by filing Form I-129F, Petition for Alien Fiancé, with the U.S. Citizenship and Immigration Services (USCIS). CitizenPath's services help you avoid the biggest mistakes in the K-1 visa process.
Upon approval, USCIS forwards the case to the National Visa Center, a central hub for coordinating cases with U.S. embassies and consulates abroad. The NVC will instruct the foreign national beneficiary to submit the visa application through the U.S. State Department website.
In preparing for the interview, K-1 applicants will need to schedule and complete a medical examination performed by an authorized panel physician. You will be provided instructions regarding medical examinations from the U.S. Embassy or Consulate where you will apply for your visa, including information on authorized panel physicians.
Who Should Attend the K-1 Visa Interview
The foreign national who is applying for the K-1 visa – as well as any K-2 children included on the same I-129F petition – should attend the K-1 visa interview. Typically, the U.S. citizen sponsor is not allowed to attend. However, some U.S. embassies or consulates may allow the U.S. sponsor to attend. Check with the U.S. embassy near you for specific rules about K-1 visa interviews.
K-1 Visa Interview Checklist: What to Take to Your Interview
Attend your K-1 fiancé visa interview with all of the petitions, approvals and supporting documents from your case. This includes documents from the U.S. citizen sponsor (fiancé). You won't need most of these items. But having them could help avoid delays if the document is needed.
When you attend the K-1 visa interview, it's recommended that you take the following documents with you:
DS-160 Confirmation

You (and any eligible children applying for K-2 visas) must submit Form DS-160 electronically on the U.S. State Department website. Print the confirmation page that shows you have successfully completed Form DS-160 and take it to the interview.

Form I-129F, Petition for Alien Fiancé

A complete photocopy of the K-1 fiancé visa petition (Form I-129F) that the U.S. citizen petitioner filed with USCIS. This should include original copies of all supporting documents submitted in connection with Form I-129F.

Form I-797, Notice of Action (petition approval notice)

A photocopy of the USCIS letter than approved the I-129F petition.

Valid passport

The passport should have a validity date at least six months beyond your intended period of stay in the U.S. (unless country-specific agreements provide exemptions).

Medical Examination

The K-1 beneficiary's exam results (and optional vaccinations) should be inside an unopened envelope (provided by the physician), unless the results were sent directly to the consulate.

Form I-134, Affidavit of Support

An original Affidavit of Support signed by the U.S. citizen petitioner in black ink and all supporting documents to be submitted with the affidavit. Typical documents include a copy of the U.S. citizen petitioner's most recent federal tax return and paycheck stubs.

Passport-style photos

Submit two passport-style color photos of yourself taken within 30 days of attending the interview. The photo should:

Be 2" x 2" in size
Maintain head height of 1" to 1 3/8" from top of hair to bottom of chin
Maintain eye height between 1 1/8" to 1 3/8" from bottom of photo
Have bare head unless you are wearing a headdress as required by a religious order of which you are a member (face must be visible)
Have a white to off-white background
Be printed on thin paper with a glossy finish
Not be mounted or retouched


Write your name and birth date lightly in pencil on the back of each photo.

Birth certificate

An original full-form birth certificate. Generally, an acceptable birth certificate must be issued by the appropriate local government agency or civil authority, be in full-form (and not an excerpt or short-form).

Divorce or death certificate of any previous spouse

If either you or your U.S. citizen sponsor were previously married, you must submit evidence to prove the legal termination of the prior marriage(s). Evidence of termination of previous marriages may include a divorce decree, annulment, or death certificate issued by a civil authority. Take original copies of the relevant documents.

Police certificate

A certificate from your present country of residence and all countries where you have lived for six months or more since age 16. (Police certificates are also required for any K-2 children age 16 or older.)

Evidence of valid relationship with the petitioner

An updated statement of your intent to marry and proof that you have a valid relationship. If you used CitizenPath to prepare Form I-129F, update your K-1 declaration. Include recent pictures together, emails, phone bills to prove the relationship is still ongoing.

Payment of fees

By the time of the interview, you have likely paid all fees associated with the I-129F petition, DS-160 and medical exam. These are the most significant K-1 related costs.
Review the instructions that you receive from the U.S. embassy or consulate. The documents requested may vary slightly.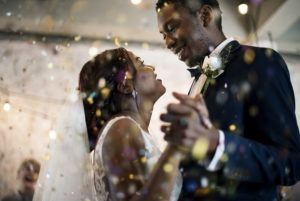 Documents in foreign languages, other than the language of the country in which the interview takes place, should be translated. Original documents and translations will be returned. In many cases, consular officials may not request some of the items on this K-1 visa interview checklist. Our position is that it is better to attend the interview prepared. If a document is needed and you do not have it, your visa could be significantly delayed.
The K-1 visa interview checklist includes a significant number of documents. Organize them in a way that you can easily find them during the K-1 interview. If the consular officer requests a document, you'll need to produce it quickly.
K-1 Interview Questions
Although it's not on the K-1 visa interview checklist, getting ready for the interview questions is another important component of preparation. When it comes to visas sponsored by fiancés or spouses, consular officials dive deep into your personal history with the individual. They want to know that it's a real marriage.
RECOMMENDED: 89 Fiancé Visa Interview Questions: What K-1 Visa Applicants Can Expect
Staying in the U.S. After the K-1 Entry
The K-1 visa permits the foreign national to travel to the United States and marry his or her U.S. citizen sponsor within 90 days of arrival. Once married, the foreign national spouse may apply for adjustment of status to a permanent resident (green card holder).
RECOMMENDED: Adjustment of Status Through a K-1 Visa Entry
About CitizenPath
CitizenPath provides simple, affordable, step-by-step guidance through USCIS immigration applications. Individuals, attorneys and non-profits use the service on desktop or mobile device to prepare immigration forms accurately, avoiding costly delays. CitizenPath allows users to try the service for free and provides a 100% money-back guarantee that USCIS will approve the application or petition. We provide support for the K-1 Fiancé Visa Petition (Form I-129F), Application to Adjust Status (Form I-485), and several other USCIS forms.
Note to Reader: This post was originally published on December 11, 2018, and has been modified with improvements.
Want more immigration tips and how-to information for your family?
Sign up for CitizenPath's FREE immigration newsletter and
SAVE 10%
on our immigration services