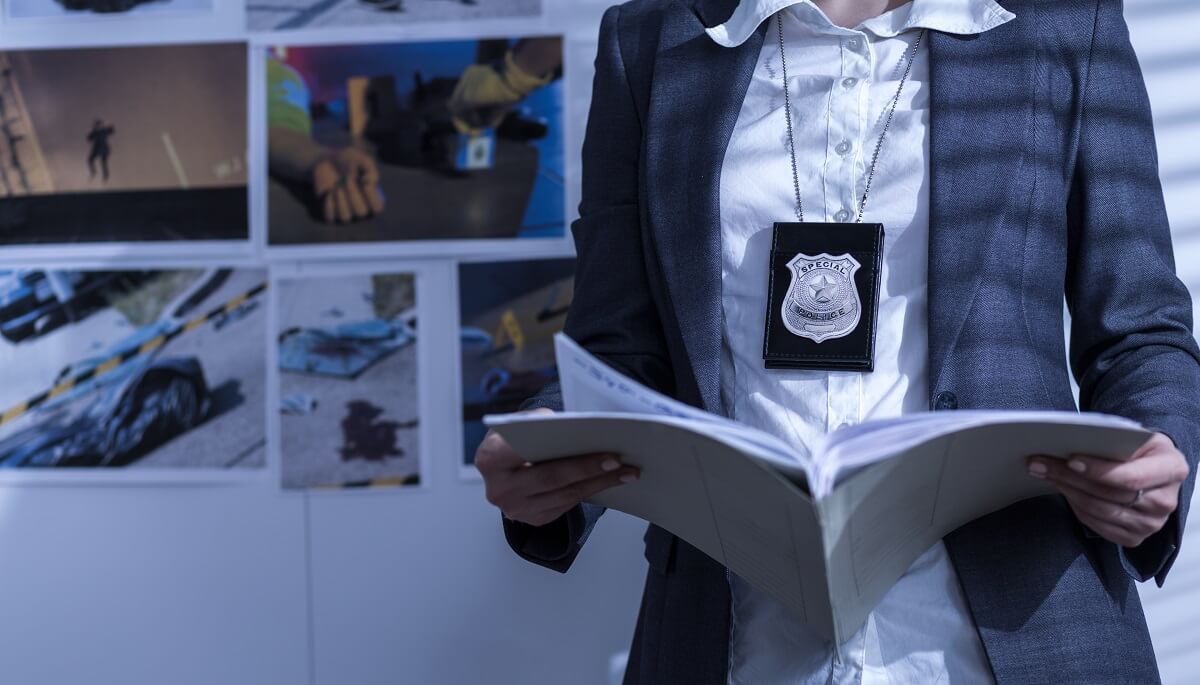 Individuals who apply for an immigrant visa (green card) or K-1 fiancé visa from outside of the United States must submit a police clearance certificate. It's a standard part of the process, but the process can be a little confusing for applicants. This article provides an overview of the purpose for a police certificate, where to obtain one, and how to make sure everything is correctly submitted.
Police Clearance Certificate, Explained
A police clearance certificate, sometimes simply called a police certificate, is a government-issued document that details any arrests and the corresponding outcome for an individual while in a certain country.
If you're applying for a family-based green card or the K-1 visa from abroad, then you must submit a police clearance certificate from countries where you have lived in the past. (The requirement extends to any K-2 children if they are 16 years or older.) There are some small exceptions that we will explain.
Even if you have no arrest record in any of those countries, you must submit the police certificate from any and all countries where you lived.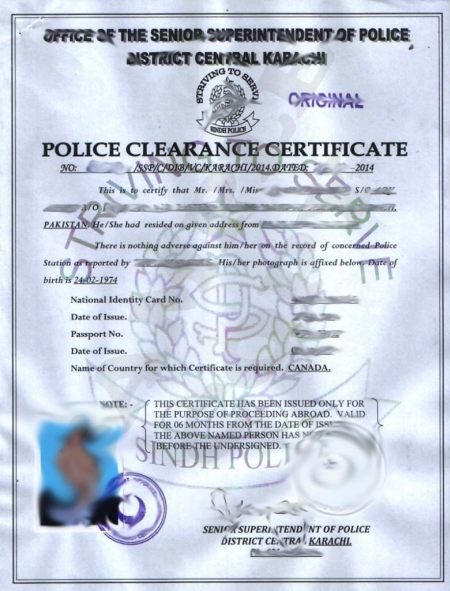 The U.S. Department of State will use this information as part of the background check for an individual before issuing a visa. Therefore, if you do have a criminal record, it's also important to know how to properly address it.
Requirements for a Police Certificate
If you are applying for an immigrant visa or a K-1 nonimmigrant visa through a U.S. embassy or consulate abroad, you will likely need to submit a police clearance certificate from each country you have lived since the age of 16.
If you are at least 16 years old, you must submit a police clearance certificate from each of the following countries (except the United States).
Your country of nationality if you've lived there for at least six months at any time in your life;
Your country of residence if it's different from your country of nationality and if you've lived there for at least six months;
Any country if you've lived there for at least 12 months and were at least 16 years old at the time; and
Any country or region (except in the United States) where you were arrested for any reason.
Even if you are certain that you've never been arrested, you should submit a certificate. The certificate must:
Cover the entire period of the applicant's residence in that area;
Be issued by the appropriate police authority; and
Include all arrests, the reason for the arrest(s), and the disposition of each case of which there is a record.
Adjustment of status applicants, who are individuals applying for a green card from inside the U.S., generally do not need a police certificate. They may need police and court records.
A police clearance certificate that is written in a language other than English must be submitted with a certified translation.
When the Certificate is Needed
The National Visa Center (NVC) will make the request for a police clearance certificate from you. However, these documents do have a limited lifetime. So, it is important not to request them too early.
After U.S. Citizenship and Immigration Services (USCIS) approves the petition (Form I-130 for family-based immigrant visas or Form I-129F for K-1 visas), they will transition the case to the State Department's National Visa Center. The NVC may contact the petitioner and beneficiary approximately 4-8 weeks after receipt of the case to make the request for additional documents, including the police certificates.
Each police certificate is generally valid for a period of two years. Therefore, beneficiaries should generally wait until after the petition approval to obtain the police clearance certificates. The certificate must continue to be valid through the visa interview date.
If your interview is scheduled more than two years past the date the police certificate was issued, you need to obtain a new one. When all of the following conditions are true at the time of your visa interview, you must obtain a new police clearance certificate:
The police clearance certificate is more than two years old;
You continue to reside in, or have returned to, the country where the certificate was issue; and
You are at least 16 years of age.
How to Get a Police Clearance Certificate
It may seem a little overwhelming to find the issuing authority for a police clearance certificate. The U.S. Department of State makes it easy to locate the issuing authority in each country.
Determine from which countries you'll need a police certificates
You will need a police clearance certificate from at least one country. However, if you've lived in any other countries or have been arrested in another country, you may need additional certificates. Review Requirements for a Police Certificate above to make a determination.
Find the issuing authority and make a request
The State Department has a page for Reciprocity and Civil Documents by Country. You'll simply select the country name, and then select "Police, Court, Prison Records" tab to view the important details.
Go to the State Department website by clicking the "Search Country" button below
Select the appropriate country from the left
Go to the "Police, Court, Prison Records" tab
Review the country-specific procedure for obtaining a police certificate
For each country, the State Department does the best it can to list the name of the issuing authority, current fee, and procedures for requesting a certificate.
The time it takes to get a police certificate will vary by each country. Generally, most countries can respond within 2-8 weeks.
Addressing no availability
Generally, most countries have a process to obtain a police clearance certificate. If you've successfully requested your certificate(s), you can skip this step.
In the rare situations that a country does not make one available, you must address this deficiency.
Unless a particular country's guidelines for "Police, Court, Prison Records" explicitly indicate that such records are "unavailable," you must submit evidence. Specifically, you should submit:
A notarized, sworn written statement in which you explain in detail why you could not obtain a police clearance certificate; and
Evidence of your attempts to obtain the certificate from the particular country's government.
If you are unable to obtain a certificate, particularly if you have an arrest record in that country, speak to an immigration attorney to help secure your chances of obtaining the desired visa.
Submit a photocopy of the police clearance certificate to the NVC. Do not submit your original. (Generally, you'll scan and submit documents electronically to the NVC.) Keep the original in a safe place and take it to your consular interview. You likely won't need it, but you'll have it in case it is necessary to address a question.
Adjustment of Status Applicants Submit Police Records
If you're filing Form I-485 to adjust status to permanent resident inside the United States, you do not need to submit a police clearance certificate from each country you've lived. However, you may need to submit police and court records.
At the time of filing Form I-485, you generally must submit to USCIS certified police and court records and any additional required documents for each arrest or charge, even if the incident occurred while you were a minor and even if the arrest was expunged (removed) from your record.
You generally are not required to report or provide documentation for minor traffic violations that did not result in criminal charges or involve alcohol, drugs, personal injury, or property damage.
CitizenPath provides simple, affordable, step-by-step guidance through USCIS immigration applications. Individuals, attorneys and non-profits use the service on desktop or mobile device to prepare immigration forms accurately, avoiding costly delays. CitizenPath allows users to try the service for free and provides a 100% money-back guarantee that USCIS will approve the application or petition. We provide support for the Petition for Alien Relative (Form I-130), Affidavit of Support (Form I-864), and several other immigration services.
Want more immigration tips and how-to information for your family?
Sign up for CitizenPath's FREE immigration newsletter and
SAVE 10%
on our immigration services