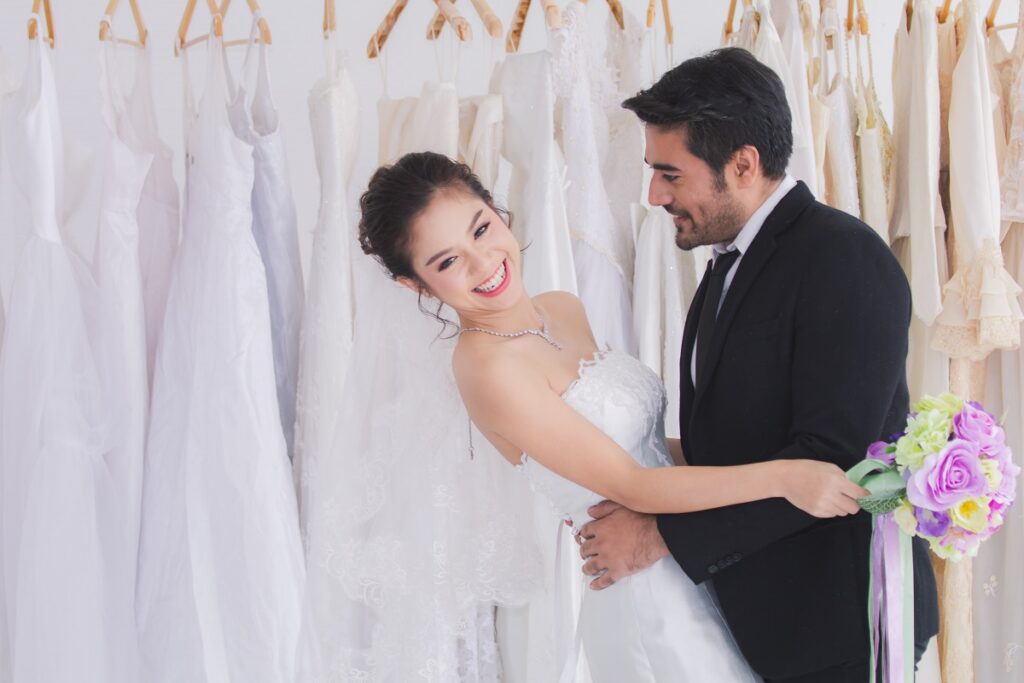 The K-1 visa is for the fiancé of a U.S. citizen to come to the United States for the purpose of marriage. If you entered the U.S. on a K-1 visa, you have 90 days to marry the U.S. citizen from the date of entry. A K-1 visa does not allow the foreign national to stay in the United States for more than 90 days – it can't be extended. Once married, the foreign national has the option of staying in the United States if he or she files an application for adjustment of status through a K-1 visa entry.
Adjustment of status to permanent resident is an exclusive process to apply for a green card reserved for certain intending immigrants that are physically present in the United States. A K-1 visa holder who has married his or her U.S. citizen fiancé is generally eligible.
RECOMMENDED: K-1 Visa Path to a Marriage-Based Green Card
Get Medical Exam and Vaccinations if Necessary
As an applicant for adjustment of status through a K-1 visa, you generally do not need to submit the medical examination. That's because most applicants recently completed these process during the consular stages. However, you may need to submit the vaccination report.
Medical Exam
You are not required to obtain another immigration medical examination when you are adjusting status as a K-1 entrant provided that the following are true:
You file Form I-485 within one year of your overseas medical examination;
The medical examination did not reveal a Class A medical condition; and
You received a waiver of inadmissibility (if you did have a Class A medical condition), and you have complied with the terms and conditions of the waiver.
Vaccination Report
You must demonstrate that you have complied with the vaccination requirements even if USCIS does not require a new medical examination. Confirm that the vaccination record (DS 3025) was properly completed and included as part of the original, overseas medical examination report. If not, you must have the vaccination report completed by a designated civil surgeon.
If the green card processing time is extremely important to you, many attorneys recommend completing the entire medical exam again. It often takes the U.S. consulate a long time to forward the original exam to USCIS. Therefore, by getting a new medical exam, you can speed up the approval time for your adjustment of status to permanent resident.
Forms for Adjustment of Status Through a K-1
Many people are surprised by the size and complexity of an adjustment of status package. It includes several forms plus the supporting documents that must be filed with each form. For adjustment of status through a K-1 visa entry, the following forms should be submitted:
Form I-485, Application to Adjust Status

The primary form in an adjustment of status package is Form I-485. This is the application for permanent residence (green card). Entering as a K-1 fiancé and subsequently marrying the U.S. citizen who sponsored the visa is a basis for eligibility.

Form I-864, Affidavit of Support

The U.S. citizen sponsor must prepare Form I-864 to show that the K-1 spouse has adequate means of financial support and is not likely to become a public charge. Generally, this means that the sponsor must have an income greater than 125% of the poverty guidelines. However, there are several other ways to satisfy this requirement.

Form I-693, Report of Medical Examination and Vaccination Record

As described above, each intending immigrant must undergo a medical exam. The exam is part of the process to remove health-related grounds of inadmissibility. It's a routine part of the process to ensure public safety and remove the grounds for inadmissibility for intending immigrants.

Form I-131, Application for Travel Document (optional)

Use this optional form to request an advance parole document. The adjustment of status process typically takes several months. During this time, the applicant requires an advance parole document to preserve the application and reenter the U.S. after travel abroad. USCIS will likely consider an I-485 application abandoned if the applicant departs the U.S. without advance parole.

Form I-765, Application for Employment Authorization (optional)

Use this optional form to request employment authorization. As mentioned, the adjustment of status process typically takes several months. During this time, the applicant requires employment authorization if he or she will work in the United States.
Although many people with straight forward cases can file an adjustment of status package on their own, it can be an extremely complicated and time-consuming process. For this reason, many couples choose to use an attorney. CitizenPath was created by immigration attorneys to facilitate do-it-yourself filers. Our affordable online platform helps you eliminate the common mistakes and omissions that create delays and denials. When you prepare a USCIS form on CitizenPath.com, you get the reassurance that you've done everything correctly. Our software also makes it simple and very quick. CitizenPath provides support for all of the forms in your adjustment of status package (except I-693 which must be completed by a physician). After preparing a form on CitizenPath, you'll get a neatly prepared official USCIS form that's ready to print and sign. You'll also get a set of filing instructions customized to your specific situation that explain exactly which supporting documents to submit. Learn More >>
Biometric Appointment
A few weeks after filing the adjustment of status package, USCIS will mail you an appointment notice for a biometric screening. The biometrics appointment is a short appointment at a USCIS Application Support Center for the purpose of collecting fingerprints, photographs and other information. They'll use this data to perform and background check and create the green card.
Adjustment of Status Interview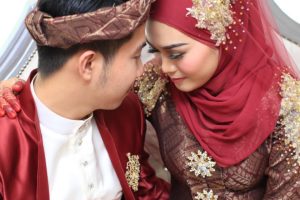 Adjustment of status through a K-1 visa entry will always include an interview. Applications for permanent residents via marriage are some of the most abused by individuals seeking to circumvent immigration laws. Therefore, you should expect some additional scrutiny with your application.
If you have married for genuine reasons (and not for the primary purpose of obtaining a green card), there's nothing to worry about. You and your spouse won't have any problem answering questions asked by the USCIS officer. None the less, it's best to prepare for the I-485 interview.
RECOMMENDED: Reasons for a Green Card Application Denial
Receive Conditional Green Card
USCIS issues a conditional green card to foreign nationals who obtained permanent residence through marriage less than two years prior. This is an additional measure to reduce green card fraud. During the two-year period, conditional residents have all the same rights and privileges as a lawful permanent resident.
Within the 90 days that precede the expiration of the two-year conditional green card, the couple will be required to file Form I-751, Petition to Remove Conditions on Residence. Once approved, the foreign national will receive a 10-year green card. For permanent residents that wish to apply for U.S. citizenship after three years of marriage to a U.S. citizen, the two years of conditional residence will count toward the requirement.
About CitizenPath
CitizenPath provides simple, affordable, step-by-step guidance through USCIS immigration applications. Individuals, attorneys and non-profits use the service on desktop or mobile device to prepare immigration forms accurately, avoiding costly delays. CitizenPath allows users to try the service for free and provides a 100% money-back guarantee that USCIS will approve the application or petition. We provide support for the Petition for Alien Fiancé (Form I-129F), Petition to Help a Relative Obtain a Green Card (Form I-130), Application to Adjust Status (Form I-485), and several other USCIS forms.
Note to Reader: This post was originally published on June 19, 2018, and has been modified with improvements.
Want more immigration tips and how-to information for your family?
Sign up for CitizenPath's FREE immigration newsletter and
SAVE 10%
on our immigration services