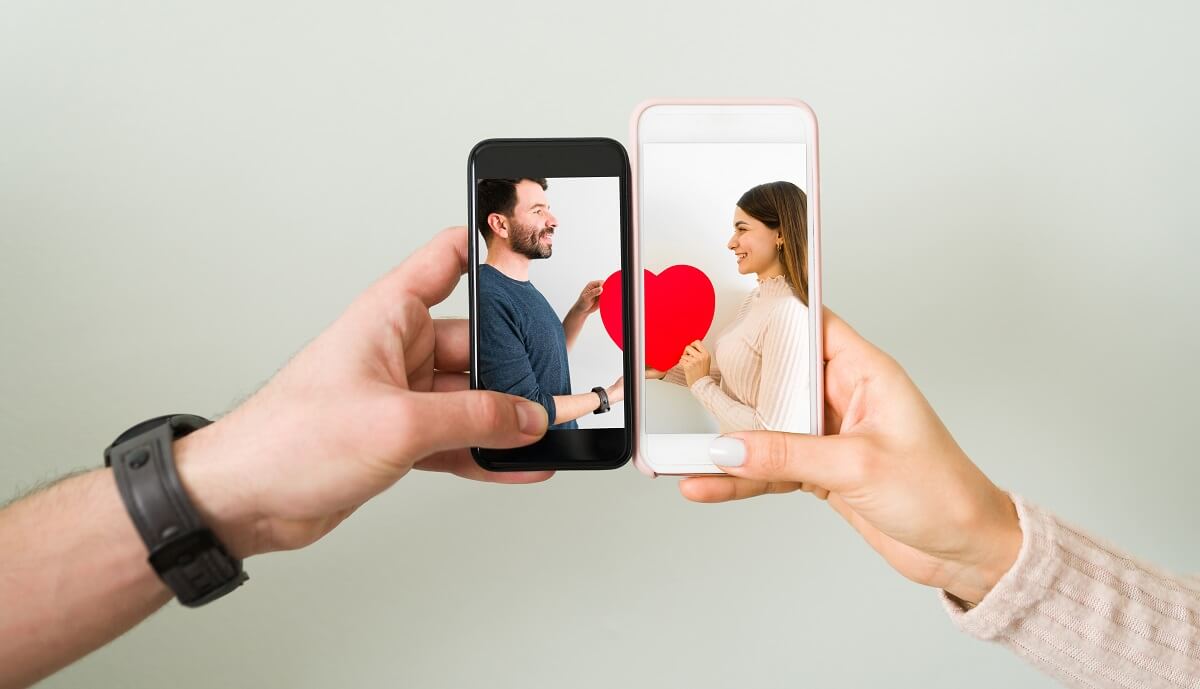 U.S. immigration law provides a way for a U.S. citizen to petition a fiancé to enter the U.S. for the purpose of marriage and permanent residence. It's a relatively quick way to unite on U.S. soil and the process provides a framework for staying permanently. It's a fantastic visa for couples that want to be together, but it's not always the best option for everyone. Before you start preparing the K-1 visa forms, it's important to understand the requirements, timelines, costs and alternatives.
You must have met your fiancé in-person within the last two years.
Generally, you must have met each other in-person with the two years before starting the K-1 visa process. In other words, you must have been in the same physical space with your fiancé within the two years immediately before the U.S. citizen file Form I-129F, Petition for Alien Fiancé. Exceptions to this rule are rare.
This doesn't necessarily mean that it was your first meeting. The requirement stipulates that you have met at least once during the most recent two years. Video chats, Facetime, Google Meets, and telephone calls are not considered in-person, face to face meetings. Therefore, if you met online, you generally must make the effort to travel and meet your fiancé before getting started on a K-1. The requirement helps ensure that the couple is serious about marriage, and it also reduces the likelihood of using the marriage as a way to circumvent U.S. immigration laws.
There are some exceptions to this requirement, but they are rarely granted. To file for I-129F without the in-person meeting requirement, you must establish that either:
The requirement to meet your fiancé(e) in person would violate strict and long-established customs of your fiancé(e)'s foreign culture or social practice, and that any and all aspects of the traditional arrangements have been or will be met in accordance with the custom or practice; or
The requirement to meet your fiancé(e) in person would result in extreme hardship to you.
Again, USCIS does not grant these exceptions frivolously. If you believe you qualify for an exception, work with an immigration attorney who can help you strategize.
You must prove that you intend to marry each other.
It's not enough to say that you're engaged and want a K-1 visa. You and your fiancé must demonstrate to USCIS that this is true. Remember, USCIS wants to be cautious about admitting people to the United States. In particular, green card fraud through marriage is a common track for fraudsters. Give USCIS evidence that you and your fiancé are the real thing.
What's more, you must provide some reassurance when submitting the K-1 visa forms that the marriage will occur within 90 days of the K-1 fiancé's entry to the United States.
Some of the items that CitizenPath recommends our customers submit with a K-1 visa petition package include but are not limited to:
Personal declaration from each person indicating their intent to marry
Wedding announcements
Receipts or communications with wedding vendors
A letter from a religious leader who will perform the ceremony
The U.S. citizen must be a financial sponsor.
The K-1 visa path generally requires the petitioner (U.S. citizen) to sponsor their fiancé. It's likely that the U.S. citizen will be asked to sponsor the foreign citizen fiancé before they issue a K-1 visa. Then, financial sponsorship is necessary one more time when applying for a green card. You should understand this in case something doesn't go as planned or you need to make other arrangements for the sponsorship.
In most cases the U.S. Department of State likes to see a Form I-134, Declaration of Financial Support, filed by the petitioner on behalf of the beneficiary. Other than the petition, it's one of the K-1 visa forms. The U.S. government wants reassurance that the K-1 visa holder will not become dependent on financial support from the U.S. government during the course of the visit.
When applying for a green card through adjustment of status, the beneficiary will need another financial sponsorship. Family-based green card applicants typically must submit Form I-864, Affidavit of Support.
In both cases, it is possible for a joint sponsor to step in and sponsor the intending immigrant. This joint sponsor can be a family member or friend.
Criminal history must be submitted with K-1 visa forms.
Both petitioner and beneficiary should consider any past criminal offenses before filing a petition for the K-1 visa. Certain records can derail the process.
The petitioner must disclose previous arrests, citations, charges, indictments, convictions, fines, or imprisonments for breaking or violating any law ordinance in any country. It doesn't include traffic violations unless the traffic violation was alcohol- or drug-related or involved a fine of $500 or more. USCIS will also do its own background check. Certain crimes, particularly domestic violence, sexual assault, child abuse and other violent crimes, will make it difficult to advance past the petition.
Likewise, the beneficiary must disclose any arrests and the corresponding outcomes when submitting K-1 visa forms. In fact, they will need to provide a police clearance certificate for any country they've lived in since the age of 16. Do not submit this information with the petition. The National Visa Center will request the police clearance certificate once USCIS transitions the case to them.
The couple must marry within 90 days.
In order to apply for a green card on the basis of a K-1 entry, you and your fiancé must marry within 90 days of the foreign citizen's entry to the U.S.
If you've both decided not to marry, that's okay. The foreign citizen should depart the United States before the 90th day. To stay within the terms of the visa, the couple should marry before day 90. At that point, the foreign spouse may adjust status to permanent resident. The foreign spouse may adjust status before or after the 90th day. However, it's best to apply as soon as possible for the purposes of establishing proof of your lawful presence.
Technically, it is possible for the couple to marry and adjust status after the 90-day mark, but this overstay does complicate matters. It will make the green card process slightly longer and more expensive as well.
Alternate Paths to a Marriage-based Green Card
The K-1 visa designed for couples who intend to marry and be together as soon as possible. However, "soon as possible" is a relative term in the immigration process. The K-1 visa forms may take over a year to approve in some cases. For that reason, some U.S. citizens choose to marry outside the United States and stay with their spouses while awaiting a green card from abroad. In other situations, the foreign beneficiary is already in the United States (perhaps through a student visa or employment visa). It may be possible to marry and adjust status immediately without any wait.
If you are considering a marriage-based green card, there may options. And there are trade-offs between immigrating as a spouse and fiancé. Explore your paths to immigrate based on different factors such as cost, marriage status and location.
There's a relatively high denial rate on K-1 visas as compared to many others. It's important that you understand the requirements and use a service that can help ensure you're doing everything correctly.
CitizenPath provides simple, affordable, step-by-step guidance through the K-1 visa forms. Individuals, attorneys and non-profits use the service on desktop or mobile device to prepare immigration forms accurately, avoiding costly delays. Our filing instructions are customized to your answers so you know exactly which supporting documents to submit with the petition. CitizenPath allows users to try the service for free and provides a 100% money-back guarantee that USCIS will approve the petition. Get started for free on the K-1 Visa Petition Package.
Want more immigration tips and how-to information for your family?
Sign up for CitizenPath's FREE immigration newsletter and
SAVE 10%
on our immigration services