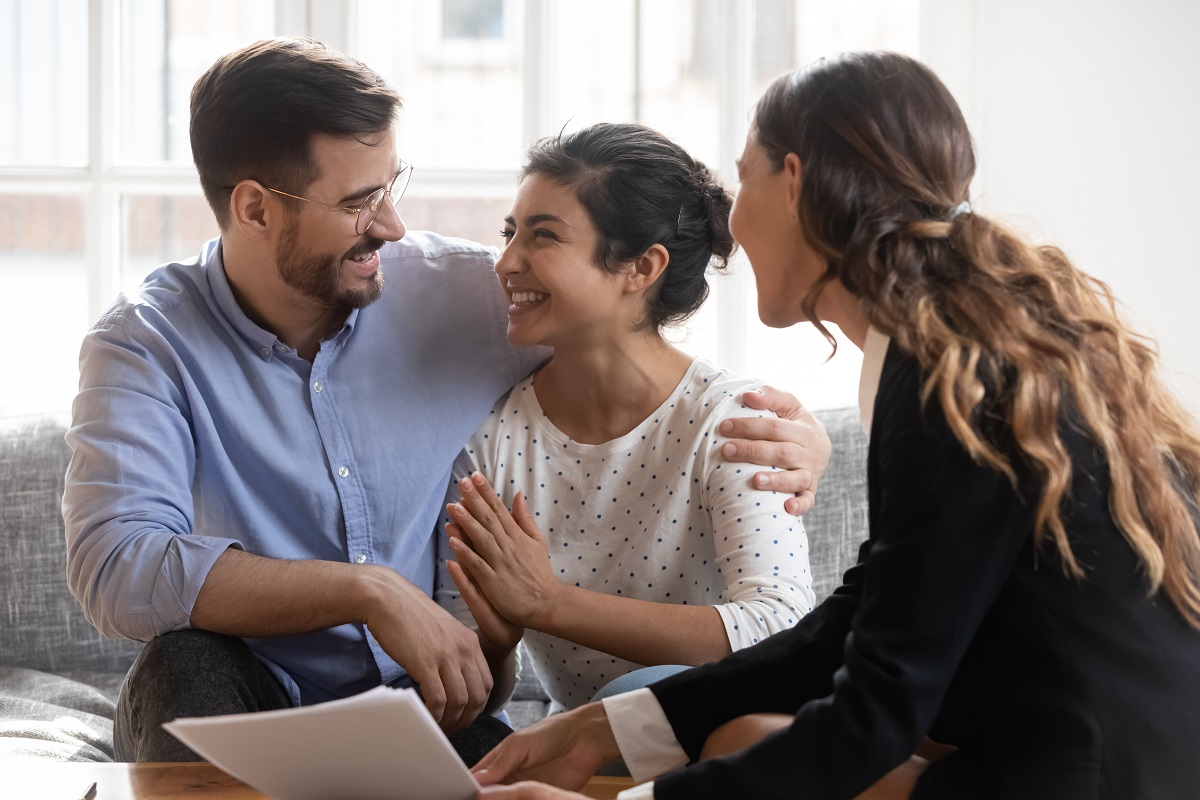 When filing Form I-129F, Petition for Alien Fiancé, for a K-1 visa, it's necessary to provide proof there's a good faith relationship that's led to the prospect of marriage. Some would call it a love story. It's essential information for establishing that there's a bona fide relationship built on love and not for the purpose of circumventing immigration laws.
In fact, there are three things that you'll need to evidence as a part of your I-129F petition package. Supporting documentation should include evidence of:
In-person meeting
With few exceptions, there must be proof that you and your fiancé have physically met in-person. Exceptions can be made for certain cultural limitations, but we recommend the assistance of an attorney.
Intent to marry
You'll need to show that if a K-1 is granted to the foreign national, you both have a legitimate desire to get married. If one of you backs out, it's not a violation. But the intent must be to get married.
Good faith relationship (not for the sole purpose of immigrating)
You must establish that the marriage will be entered in good faith, and the marriage is not being entered into for the primary purpose of obtaining permanent residence for the beneficiary.
RECOMMENDED: K-1 Visa Overview
Purpose of a K-1 Declaration
Consider the reason that U.S. Citizenship and Immigration Services (USCIS) has these requirements. Historically, marriage fraud has been a problem for immigration officials. After all, marriage to a U.S. citizen is one of the fastest ways to obtain a green card. It's an area that's full of misuse and abuse. You need to tell the story that is unique to you and your fiancé, and then you and back it up with evidence.
Immigration officials want reassurance that there's a genuine relationship with an intent to marry before they issue a K-1 nonimmigrant visa to a foreign national.
You can find example statements of intent to marry on several websites. The problem is that most of these are simple generic statements. We suggest submitting a more comprehensive K-1 declaration.
Mistakes on your I-129F petition can cause costly delays or a denial.
Prepare Form I-129F, Petition for Alien Fiancé, correctly and affordably with CitizenPath. The attorney-reviewed software guides you through the petition and provides help to answer questions like this one. And personalized filing instructions help you to file your petition today knowing that
you did everything right
! No credit card or signup required to get started.
Try it before you buy it >>
Sample K-1 Declaration
The K-1 declaration is a letter that addresses all of the above requirements. Your K-1 declaration should describe how you met and what caused you to fall in love. It should document specific dates and describe your in-person meeting(s) with each other. Make an effort to ensure that your K-1 declaration includes the following:
Explain how you first met your fiancé
Describe each in-person meeting in detail – provide dates, locations and circumstances
Express what is special about your fiancé and why you fell in love
Declare your intent to get married within 90 days of the K-1 entering the U.S.
A sworn statement under penalty of perjury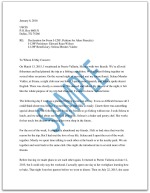 CitizenPath has a downloadable sample K-1 declaration that you can use as an example for your own statement. Each declaration is unique, and yours should contain your personal story. Generally, the U.S. citizen petitioner must meet these requirements. Therefore, the petitioner should write the K-1 declaration in his or her own words. It's not necessary to sign in front of a notary or obtain a notarized signature. Include a sworn statement at the end of the K-1 declaration that swears to the truth of the statement.
The U.S. citizen petition should write the K-1 declaration. However, we recommend that the foreign national fiancé submits a similar letter. It helps demonstrate that both parties have the intent to marry. If the foreign fiancé is unable to write the letter in English, provide a copy in his or her written language and a certified translation in English.
RECOMMENDED: Certified Translations
Evidence
The K-1 declaration is an important document, but it needs to be corroborated. That means you should provide evidence that shows it's more than likely a true statement of facts. You'll need to submit evidence with the I-129F petition.
RECOMMENDED: Evidence to Submit with Form I-129F