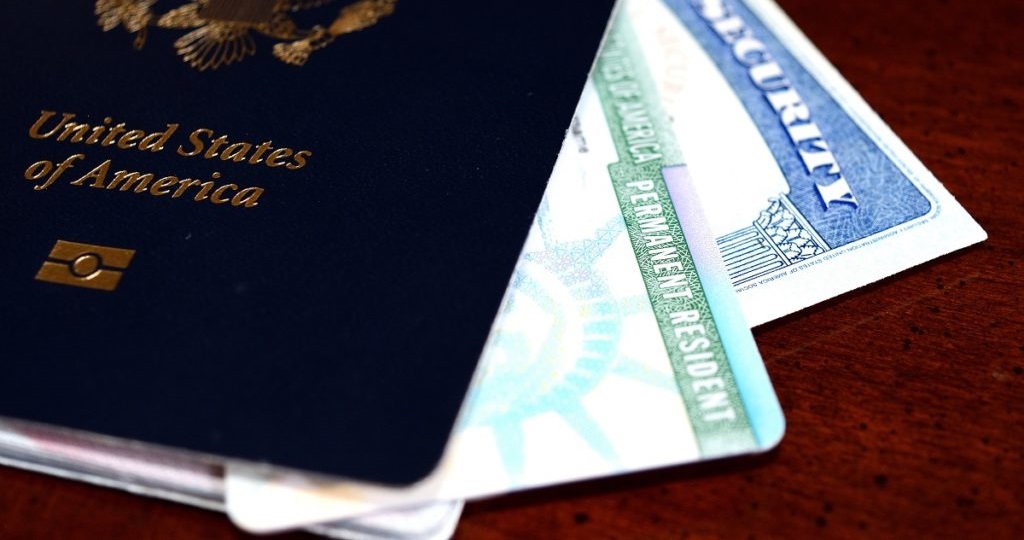 The Diversity Visa Program, better known as the green card lottery, is a United States lottery system that grants up to 55,000 foreign nationals the ability to apply for an immigrant visa number. Most people need a petitioner to make an immigrant visa available. Either a U.S. family member or employer must file a petition that eventually gives the beneficiary the path to a green card. The green card lottery makes immigrant visas available each year to randomly selected individuals who are from countries with low rates of immigration to the United States.
About 20 million people enter the green card lottery each year in hopes of getting one of the 55,000 spots. To participate, applicants must come from an underrepresented country that has low rates of immigration to the United States. For individuals without an exceptional education or U.S. family members, the lottery is one of the alternative few paths for immigrating to the United States.
The 2024 green card lottery begins October 5, 2022. Here is what you need to know if you plan to apply.
Green Card Lottery Eligibility Requirements
The eligibility requirements to register for the Diversity Visa Program are minimal, and they can change slightly from year to year. Here are the 2024 Diversity Visa Program (DV-2024) requirements:
Birth in an Eligible Country

Generally, you must have been born in an eligible country. The purpose of the green card lottery is to encourage immigration from countries with low rates of immigration to the United States. Therefore, countries with high rates of immigration to the U.S. are not eligible.

For DV-2024, natives of the following countries are not eligible to apply, because more than 50,000 natives of these countries immigrated to the United States in the previous five years: Bangladesh, Brazil, Canada, China (including Hong Kong SAR), Colombia, Dominican Republic, El Salvador, Haiti, Honduras, India, Jamaica, Mexico, Nigeria, Pakistan, Philippines, South Korea, United Kingdom (except Northern Ireland) and its dependent territories, Venezuela, and Vietnam. Although mainland Chinese nationals may not apply, persons born in Macau SAR, and Taiwan are eligible.

If you were born in one of the ineligible countries listed above, there are two alternate ways to qualify for the green card lottery:

Spouse: Was your spouse born in a country whose natives are eligible? If yes, you can claim your spouse's country of birth – provided that both you and your spouse are named on the selected entry, are found eligible and issued diversity visas, and enter the United States simultaneously.
Parent: Were you born in a country whose natives are ineligible, but in which neither of your parents was born or legally resident at the time of your birth? If yes, you may claim the country of birth of one of your parents if it is a country whose natives are eligible for the DV-2024 program.

Education/Work Experience

Each green card lottery applicant must meet the education/work experience requirement. The applicant can satisfy this requirement by meeting one of the following criteria:

At least a high school education or its equivalent, defined as successful completion of a 12-year course of formal elementary and secondary education; or
Two years of work experience within the past five years in an occupation that requires at least two years of training or experience to perform. The Department of State will use the U.S. Department of Labor's O*Net Online database to determine qualifying work experience.
There is no minimum age to apply for the lottery, but the requirement of a high school education or work experience for each principal applicant at the time of application will typically disqualify most persons who are under age 18.
For a detailed explanation of the 2024 Diversity Program, review the DV-2024 instructions.
Applying for the Lottery
If you're interested in applying for the green card lottery, you may submit an entry during an approximately one-month period each year. Be prepared with your digital photos. Most people can complete the digital application in well under an hour.
When to Apply
Applicants must submit entries for the DV-2024 program electronically between 12:00pm noon, Eastern Daylight Time (EDT) (GMT-4), Wednesday, October 5, 2022, and 12:00pm noon, Eastern Standard Time (EST) (GMT-5), Tuesday, November 8, 2022. Do not wait until the last week of the registration period to enter, as heavy demand may result in website delays. The U.S. State Department will not accept late entries or paper entries.
Apply to the lottery only one time each year. The U.S. State Department says that individuals who submit more than one entry during the registration period will be disqualified. You may be listed as the derivative applicant on another person's entry. This is possible for married applicants. Each spouse may submit one entry if each meets the eligibility requirements. If either spouse is selected, the other is entitled to apply for a green card as a derivative dependent.
Where to Apply
Submit your electronic green card lottery entry on the official U.S. State Department website to support the Diversity Visa Program. Be wary of any other website accepting entries for the green card lottery; it could be a scam. There is no fee to submit an application.
What You'll Need
Generally, you'll need to provide basic information about yourself and your family. List your spouse and all children (if applicable). In fact, failure to list your eligible spouse is grounds for disqualification. Additionally, you will need to submit a digital photo for yourself and all derivative family members. The photo must be of the same quality and composition as U.S. visa photos. The photos should be taken:
Within the last 6 months to reflect your current appearance
In color and in focus
In a size such that the head is between 1 inch and 1 3/8 inches (22 mm and 35 mm) or 50% and 69% of the image's total height from the bottom of the chin to the top of the head. (View the Photo Composition Template for more size requirement details.)
In full-face view directly facing the camera with a neutral facial expression and both eyes open
Dressed in clothing that you normally wear on a daily basis
In front of a plain white or off-white background
The following guidelines also apply:
Uniforms should not be worn in your photo, except religious clothing that is worn daily.
Do not wear a hat or head covering that obscures the hair or hairline, unless worn daily for a religious purpose. Your full face must be visible, and the head covering must not cast any shadows on your face.
Headphones, wireless hands-free devices, or similar items are not acceptable in your photo.
Do not wear eyeglasses
Passport Requirement for Green Card Lottery
A 2021 rule put additional burdens on lottery applicants. The State Department now requires applicants have a current, unexpired passport. Additionally, the rule makes it easier for the State Department to quickly disqualify all entries that do not accurately include all information or documentation.
DV Program Cost
There is no cost to enter the Diversity Visa Program. You should not have to pay to enter. If you are being asked to pay a fee, make sure you are on the official website (dvprogram.state.gov).
If you are selected and apply for a Diversity Visa, you must pay all required visa application fees (currently $330) at the time of visa application and interview directly to the consular cashier at the U.S. embassy or consulate. For individuals who are already in the United States in another immigration status, you may be able to adjust status to permanent resident. You will pay all required adjustment of status fees (currently $1,225) directly to USCIS.
2024 Green Card Lottery Winners
The U.S. State Department randomly selects individuals by computer from among all qualified entries.
The U.S. government will not email, mail or call you if you have been selected. You must go to the Entrant Status Check to determine your selection. You must check your status using the unique confirmation number from your registration. Starting May 6, 2023, check your status:
Go to dvprogram.state.gov
Enter the unique confirmation number saved from your DV-2024 online entry registration
Determine your selection
If your entry is selected, you will be directed to a confirmation page providing further instructions to obtain your Diversity Visa. It is extremely important to respond earlier than later. All selectees, including family members, must be issued visas by September 30, 2024. They cannot "carry over" your visa to the following year.
About CitizenPath
CitizenPath provides simple, affordable, step-by-step guidance through USCIS immigration applications. Individuals, attorneys and non-profits use the service on desktop or mobile device to prepare immigration forms accurately, avoiding costly delays. CitizenPath allows users to try the service for free and provides a 100% money-back guarantee that USCIS will approve the application or petition. We provide support for the Petition for Alien Relative (Form I-130), Adjustment of Status (Form I-485), Citizenship Application (Form N-400), and several other immigration packages.
Want more immigration tips and how-to information for your family?
Sign up for CitizenPath's FREE immigration newsletter and
SAVE 10%
on our immigration services