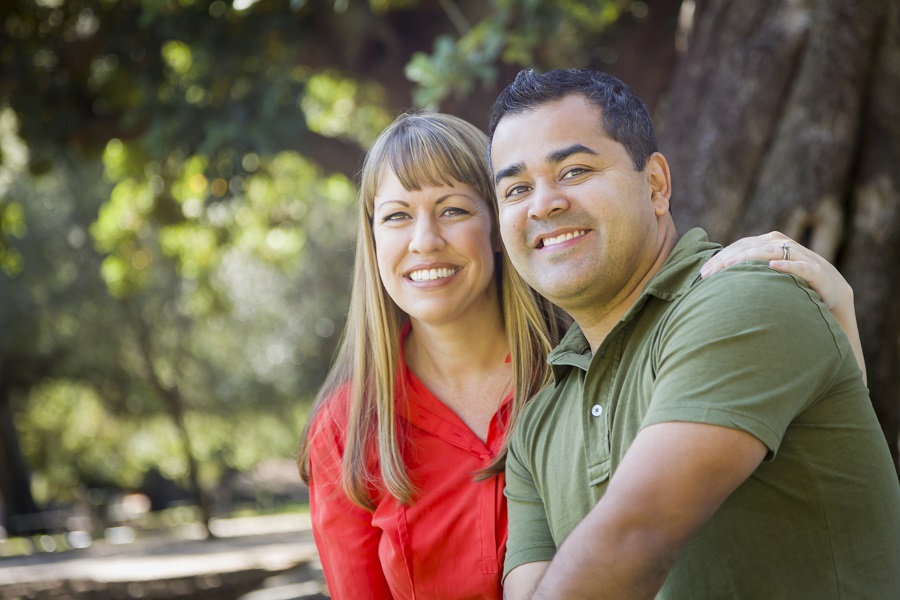 The requirements for petitioning a foreign citizen spouse for permanent residence (green card) are more exhaustive than any other relationship. When filing Form I-130, Petition for Alien Relative, the petitioner must also submit other supporting documents to evidence the relationship. We've developed an I-130 checklist for spouses to help you through this process.
Immigration officials, from the U.S. Department of State and also U.S. Citizenship and Immigration Services (USCIS), have an additional layer of scrutiny for spousal relationships. After all, sham marriages are one of the most common ways to commit green card fraud. Immigration officials want to be sure that your spouse is obtaining a green card based on a genuine relationship.
This I-130 checklist assumes that you are filing the petition only. If you are filing Form I-130 as part of an adjustment of status application, additional forms must be filed and additional requirements may apply. If you are using CitizenPath's services to prepare an adjustment of status application, our filing instructions will detail the necessary supporting documents for your situation.
I-130 Checklist Before You Begin Preparing the Petition
Before you begin the petition, it's helpful to review an I-130 checklist of items that you'll need to prepare the forms.
Petitioner's Information
The petitioner is the U.S. citizen or lawful permanent resident who is filing the petition. The petitioner preparing Form I-130 will need to provide details about:
Address history for the past five years
Dates previous marriage(s) ended (if applicable)
Employment history for the past five years
Previously filed petition for the beneficiary or any other foreign national
Beneficiary's Information
The beneficiary is the intending immigrant that wants to obtain a green card. The beneficiary will need to provide details about:
Address history for the past five years
Dates previous marriage(s) ended (if applicable)
Employment history for the past five years
Form I-94 information (if presently in the U.S.)
Any previous immigration proceedings
I-130 Checklist of Items to Submit with Spousal Petition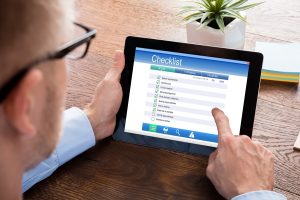 When filing Form I-130, Petition for Alien Relative, it's extremely important to prepare a complete petition package with all of the necessary supporting documents. USCIS may have to send a Request for Evidence (RFE) if any information is missing. This additional step will likely impact the time it takes to approve the petition.
USCIS Filing Fee

Submit $535 payment for your USCIS fees. Make the check or money order payable to U.S. Department of Homeland Security. (Current fee at the time of writing this article.)

Cover letter (optional)

USCIS does not require a cover letter. However, a cover letter can help itemize the documents that you are submitting and clarify any extraordinary circumstances that you may have. Review a sample I-130 cover letter.

Form I-130, Petition for Alien Relative

Submit an accurately prepared petition. The best way to keep your case on schedule is to fill out the form correctly and neatly. Don't forget to sign.

Form I-130A, Supplemental Information for Spouse Beneficiary

Form I-130A is only required for the beneficiary spouse. If your spouse is outside the United States, he or she is not required to sign Form I-130A.

Proof of status

If you are a U.S. citizen, submit a photocopy of a birth certificate (if U.S. born), passport, naturalization certificate, certificate of citizenship, or consular report of birth abroad. If you are a lawful permanent resident, submit a photocopy of both sides of your green card or other proof of permanent residence.

Marriage certificate

Include a copy of your marriage certificate to prove that there is a family relationship between you and your spouse.

Proof of previous marriages terminated

If either you or your spouse were previously married, submit copies of documents showing that all prior marriages were legally terminated such as a divorce decree or death certificate (if the marriage was terminated due to the death of a spouse).

Passport photos

Submit two passport-style color photos of yourself and two passport-style color photos of your spouse taken within 30 days of filing the petition. (This requirement is waived for the beneficiary if he/she is residing outside the United States.)

Evidence of a bona fide marriage

Include evidence that you have a bona fide marriage. It's important to demonstrate you married for genuine reasons, not to evade U.S. immigration laws for the purposes of obtaining a green card. You'll need to submit copies of documents that show evidence of shared financials liabilities, assets, insurance, tax filings, birth certificates of child born in to the marriage, or other documents that you feel shows your bona fide relationship. Read Evidence of Bona Fide Marriage to Support a Spousal I-130 Petition for more extensive information and example evidence.
Cases May Vary
The example I-130 checklist described above is for a typical case. Depending on your specific case and how you answers questions on the petition, additional documents and/ evidence may be required at the time of filing.
Upon completing the petition on CitizenPath.com you will receive a more detailed I-130 checklist of items to submit with the spousal petition. The personalized instructions are based on your answers in the petition. Therefore, special considerations for factors like children, visa overstays and other questions will be addressed (if they apply to you).
What about Form G-325A?
Prior to the 02/27/2017 edition of Form I-130, USCIS required petitioners to submit a completed Form G-325A, Biographic Information, for both spouses (petitioner and beneficiary) with the Form I-130. However, USCIS no longer requires this form. That's because the biographic information questions are now a part of Form I-130 and Form I-130A. The petitioner's biographic information is on the Form I-130, and the beneficiary's information is on the Form I-130A. Do not submit Form G-325A with your petition.
Visa Overstays
Certain individuals who have accumulated a period of "unlawful presence" in the United States could have a legal obstacle to getting a green card. Unlawful presence includes any time spent in the U.S. by a foreign national:
Who entered the U.S. without inspection and admission or parole; or
Whose lawful immigration status expired or was rescinded, revoked, or otherwise terminated.
Therefore, any time spent in the U.S. beyond what is authorized on an I-94 record (visa overstay) is a period of unlawful presence. As a general rule, persons that have a period of unauthorized stay should seek the assistance of an immigration attorney when applying for a green card.
There is an exception for the immediate relatives of U.S. citizens. Therefore, if you are a U.S. citizen petitioning a spouse that's currently in the United States with an overstayed visa, your spouse may be able to adjust status.
RECOMMENDED: Marriage to a U.S. Citizen after a Visa Overstay
About CitizenPath
CitizenPath provides simple, affordable, step-by-step guidance through USCIS immigration applications. Individuals, attorneys and non-profits use the service on desktop or mobile device to prepare immigration forms accurately, avoiding costly delays. CitizenPath allows users to try the service for free and provides a 100% money-back guarantee that USCIS will approve the application or petition. We provide support for the Petition for Alien Relative (Form I-130), Adjustment of Status (Form I-485), Citizenship Application (Form N-400), and several other popular forms.
Note to Reader: This post was originally published on July 25, 2017, and has been modified with improvements.