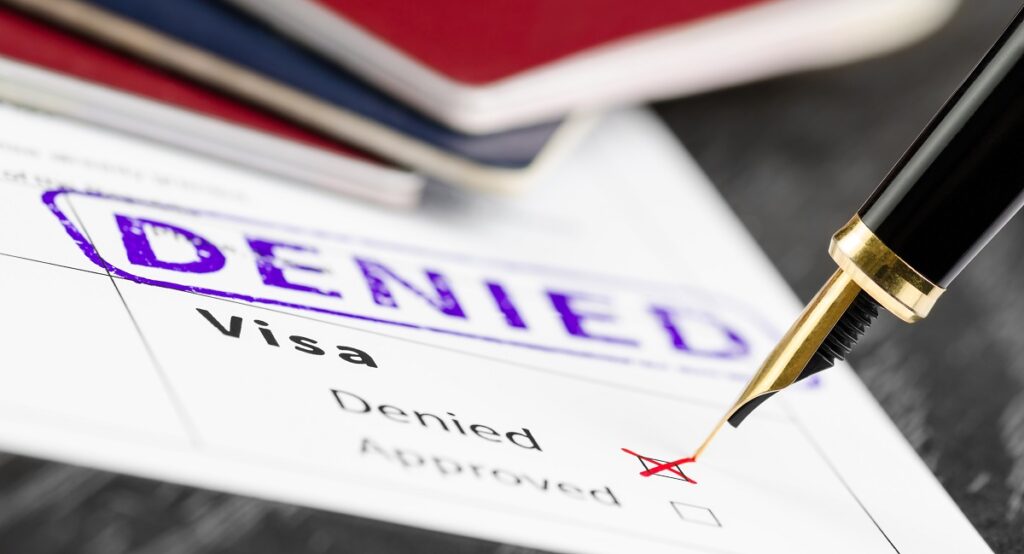 U.S. Citizenship and Immigration Services (USCIS) rejects or denies thousands of I-130 petitions each year. The reasons for an I-130 denial vary, but in most cases they are avoidable.
U.S. citizens or permanent residents file Form I-130, Petition for Alien Relative, to help a family member immigrate to the United States. It's the first step in the family-based immigration system for helping that relative get a green card. If USCIS denies your I-130 visa petition, you'll need to understand the reason before you can start over.
The best way to avoid an I-130 denial is to understand the eligibility requirements and prepare a complete and accurate petition.
Possible Reasons for I-130 Denial
There are several reasons why USCIS may deny Form I-130, Petition for Alien Relative. In many cases, USCIS will give you an opportunity to fix the problem before they issue a denial notice for the petition. But this creates a significant delay in the process and may require an additional expense to resolve the problem. Five of the most common reasons for an I-130 denial include:
Insufficient Information

If you didn't provide enough information for USCIS to make a decision, they may deny your Form I-130. Most likely, USCIS will issue a Request for Evidence (RFE) before the I-130 denial. If you fail to respond to the RFE or do not provide an adequate response, USCIS may deny the visa petition at that time.

Likewise the quality of the document can create a problem. USCIS may reject poor photocopies of evidence. Foreign language documents must be accompanied by a certified translation. If the birth or marriage certificates that you submit are badly photocopied and difficult to read, have not been translated, or do not appear to come from an official government source, it's possible that USCIS will deny the petition.

RECOMMENDED: How to Respond to a USCIS Request for Evidence (RFE) Correctly

Eligibility

If you are not eligible to file a petition or the beneficiary doesn't have an eligible family relationship, the I-130 petition will be denied. Relationships must fall into either the immediate relative or family preference categories. Before filing, understand if your relationship with the intending immigrant qualifies. Generally, this is a straight forward requirement, but it can get more complicated with adoptive and step relationships.

Additionally, documentary evidence may be difficult to obtain in certain countries. For example, many older Indian citizens do not have birth certificates issued be the government. The lack of these documents can make it difficult to prove one's identity or certain types of relationships.

RECOMMENDED: Alternative Evidence of Birth

Failure to Prove Petitioner's Status

Only a U.S. citizen, U.S. national or lawful permanent resident (green card holder) may file Form I-130. Therefore, the petitioner must include proof of his or her status when submitting the petition. U.S. citizens can satisfy the requirement with a copy of a birth certificate (if U.S. born), Naturalization Certificate, Certificate of Citizenship, or American passport. Permanent residents can provide a copy his or her green card. Other documents may also satisfy the requirements.

Failure to Prove Family Relationship

As mentioned previously, only specific types of relationship are eligible. Additionally, the petitioner must provide evidence of the family relationship. In some cases, this is straight forward. A mother is most likely listed on a child's birth certificate. However, a child born out of wedlock may not have the father's name on a birth certificate. There are a variety of adoptive and step relationships that may make it more challenging to provide evidence.

USCIS Mistake

Unfortunately, USCIS does make errors that cause petitioners and beneficiaries much pain. It can cost you money and lost time. Even if you've done everything correctly, USCIS has been known to make mistakes that result in an I-130 denial. USCIS may lose documents or simply overlook the facts. You can do your part to make sure they petition package is organized.

RECOMMENDED: Tips for Preparing USCIS Immigration Forms
CitizenPath Helps You Avoid I-130 Denials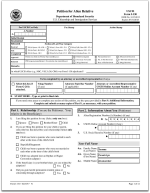 Using CitizenPath to prepare Form I-130 ensures that USCIS will approve your petition. In fact, we guarantee it with a money-back guarantee. CitizenPath is an affordable service designed by immigration attorneys to help you prepare Form I-130 and other USCIS forms. The online service ensures eligibility and confirms that all of the essential information is included on your visa petition. Individuals, attorneys and non-profits use the service on desktop or mobile device to prepare immigration forms accurately, avoiding costly delays.
Petitioners can get started for free. No payment is required until you're finished and ready to print your petition and personalized filing instructions.
What to Do After an I-130 Gets Denied
After an I-130 denial, you may have options to correct the situation. But it's very important to understand the reason for the I-130 denial before acting.
I-130 denials and revocations should be taken seriously. In certain circumstances, they can lead to endangerment of any future petitions by the same petitioner and or beneficiary. An immigration attorney may be able to help overcome the grounds of denial. On other hand, you may be able to rectify simple mistakes by filing a new Form I-130.
File a New Application

This may be the best option depending on the reason for the I-130 denial. For example, you may want to simply file a new I-130 petition if your denial was the result of failing to submit the proper evidence. Assuming that you now have the evidence, you may file a new visa petition for the same relative. There is no rule that prevents you from re-applying for the same person again. However, filing a new I-130 petition for the same person is not an appropriate response for all situations.

File an Appeal with the Board of Immigration Appeals (BIA)

The circumstances for your I-130 denial may require that you appeal the decision with the BIA. There are numerous reasons that you may need to fight the decision with an appeal. For example, the determination by USCIS that a marriage is not genuine or a family relationship is not valid creates a significant obstacle. It requires a thorough understanding of the law to fight successfully. We recommend that you recruit the help of an experienced immigration attorney that can analyze your specific situation and make a determination on how to overcome the negative decision.
Again, the best way to prevent an I-130 denial is to make sure your relationship meets the eligibility requirements, provide ample evidence, and submit a well-prepared visa petition.
Note to Reader: This post was originally published on November 28, 2017, and has been modified with improvements.
Want more immigration tips and how-to information for your family?
Sign up for CitizenPath's FREE immigration newsletter and
SAVE 10%
on our immigration services