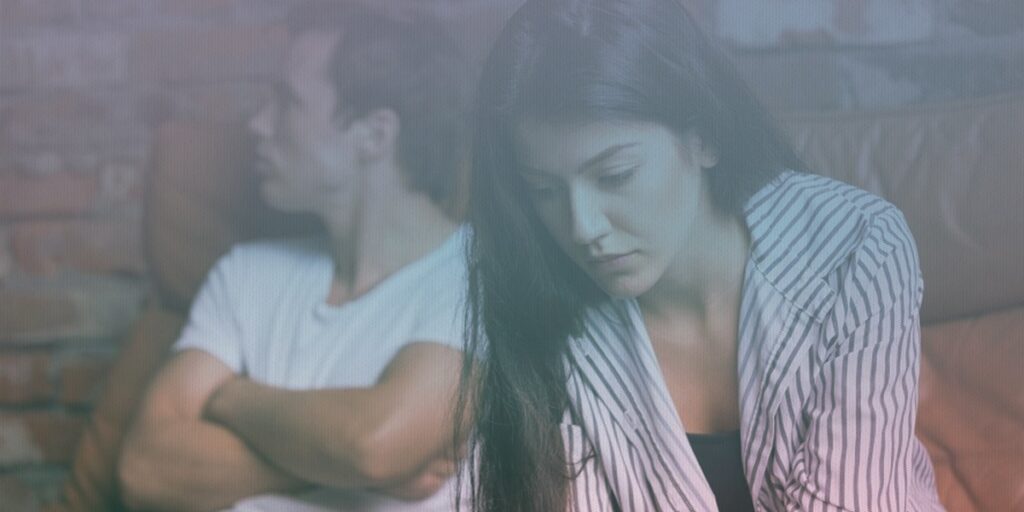 Divorce can be a devastating life event. It's emotionally exhausting, financially costly and can even affect one's immigration status in the United States. A divorce after green card may introduce new challenges to a permanent resident. But in other cases, it's not an issue.
Before you file another application or petition with U.S. Citizenship and Immigration Services (USCIS), take the time to understand how your divorce or annulment may affect your situation.
Green Card Renewal After Divorce
The vast majority of green card holders are mostly unaffected by a divorce. If you are already a lawful permanent resident with a 10-year green card, renewing a green card after divorce is uneventful. You file Form I-90, Application to Replace Permanent Resident Card, to renew or replace the green card. There are no questions directly related to your marriage status. Once you have a 10-year green card, marriage status doesn't directly affect your immigration status.
You may change your name on the green card at the same time that you renew or replace it. Many divorcees choose to change their names to their maiden name during the process. If you have a legal document as proof of this name change (e.g. divorce decree), you may change your name on the green card. Simply indicate the name change on Form I-90 and submit a copy of the legal name change document.
RECOMMENDED: Expired Green Card Creates 5 Big Problems
Divorce After Conditional Green Card
A divorce or annulment may pose a problem if you obtained your green card through marriage to a U.S. citizen or permanent resident. In these cases, USCIS issues a two-year conditional green card. The two-year period provides USCIS time to evaluate the bona fides of the marriage. Immigration law requires USCIS to take additional steps in green card marriages to ensure that the marriage was entered in good faith. At the end of this probationary period, the couple must file a joint petition (Form I-751, Petition to Remove the Conditions on Residence) along with evidence to prove the bona fides of the marriage.
RECOMMENDED: 33 Great Documents for Proving a Bona Fide Marriage on an I-751 Petition
Must Continue to Prove the Marriage was Real
The potential issue here is if a divorce casts doubt on whether the marriage was genuine. A waiver to the joint petition is available. The conditional residence can file Form I-751 after divorce. But USCIS will give the case additional scrutiny. They want to make sure that you entered the marriage with good intentions. Specifically, USCIS needs to confirm that the marriage was not for the purposes of circumventing immigration law and fraudulently obtaining a green card.
The conditional resident will need to provide ample evidence that the marriage was the real thing. USCIS recognizes that couples who were once in love and committed to each other can have their relationship fall apart. But the burden of proof is on the conditional resident to prove this fact.
Filing with a Waiver for the Joint Filing Requirement
A divorce after obtaining your conditional green card shouldn't stop you from filing your I-751 petition. In fact, you may prepare Form I-751 on CitizenPath with a waiver to the joint filing requirement (due to divorce after green card). However, we always recommend that you speak to an immigration attorney before filing I-751 with a waiver. The stakes are high. Failure to file Form I-751 or an unsuccessful petition will likely result in removal proceedings (deportation). Make sure you get the right advice for your specific situation.
Divorce After Green Card Application
There are various ways that a marriage can help make you eligible for a green card. A U.S. citizen or permanent resident can petition a spouse for permanent residence (green card). But you may also be the spouse of someone else who was sponsored. This is known as a derivative applicant.
For example, if Edward is sponsored by his employer for a green card, his spouse and children (under age 21) also become covered under the same immigrant petition. The spouse and children may apply for a green card at the same time (or soon after) the primary applicant.
Before Approval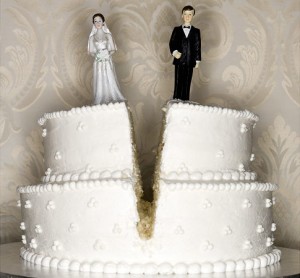 If at any point a divorce occurs before the approval of an application for a green card, the immigration process stops. The divorce dissolves the relationship that made the spouse eligible. This is true even if USCIS already approved the immigrant petition.
For example, using the same example above, Edward's U.S. employer sponsors him for a green card. His wife Julia is a derivative beneficiary on the same I-140 petition. USCIS approved the petition and both filed their respective applications for an immigrant visa (green card). However, before the interview, the couple divorces. The divorce dissolves the relationship. Edward may continue with the application because he is the primary beneficiary. Julia is no longer his spouse; she may not continue. Children from the marriage may continue to be derivative green card applicants provided that custody is resolved.
After Approval
Should there be a divorce after green card approval, there is generally no reason for USCIS to review your case for the purposes of your permanent resident status.
However, as previously mentioned, a divorce places additional burdens on a conditional resident with a two-year year green card. A divorce after a green card is issued, is very significant. In these cases, the conditional resident must file Form I-751 with a waiver to the joint filing requirement and prove to USCIS that he/she entered the marriage in good faith.
Permanent residents with a divorce should also understand how it affects the naturalization process. Even if you are eligible to file the naturalization application based on five years as a permanent resident, you are giving USCIS a reason to take another look at your file. We cover the topic of naturalization in the next section.
Divorce Before Naturalization
A divorce after a green card is issued but before naturalization may or may not affect the process for becoming a U.S. citizen. It depends on your circumstances.
Eligibility for Naturalization
A divorce will affect your eligibility to file Form N-400, Application for Naturalization, if you are filing on the basis of marriage to a U.S. citizen for three years. Even if you were married for over three years, you must continue to be married at the time of naturalization. In fact, you have to remain married up until you actually get your U.S. citizenship, and you have to be living with your spouse three years before filing your N-400 application to qualify on this early basis.
However, you may still be eligible to file Form N-400 on the basis of five years as a permanent resident. In this situation, your eligibility is not dependent on a current marriage. Divorce does not affect your eligibility to file Form N-400 on the basis of five years as a green card holder.
For example, Anika is a U.S. citizen who married Pritesh, an Indian national. After two and a half years, they divorced. Pritesh has now been in the U.S. as a permanent resident for more than five years. He wasn't eligible to file the citizenship application based on his marriage, but he can now file the naturalization application (Form N-400) based on his five years as a permanent resident.
Case Review During Naturalization
There is something that every applicant for naturalization should realize. If you file Form N-400 to become a U.S. citizen, USCIS will review your entire immigration file again. This includes your marriage.
If USCIS finds any indications that you obtained your green card fraudulently, they may require you to produce additional evidence. This goes for any kind of green card fraud, including through marriage. A divorce after a green card was issued increases the possibility of a review during the naturalization process. For most people, USCIS will ask a few questions about your marriage in the naturalization interview. USCIS may request additional evidence from some.
If you're unable to produce convincing documentation, USCIS may deny your application for naturalization. Worse yet, USCIS could refer you to immigration court proceedings for removal from the United States (deportation). Clearly, this is a worst-case scenario. But naturalization applicants do need to understand that USCIS will review their entire immigration history.
In most cases, a divorce after green card does not affect one's immigration status. But for those with cases as described above, the effects can be significant. If you are a non-citizen, know how divorce or annulment affects your situation.
Disclosure: CitizenPath partners with certain vendors who serve the immigrant community to bring you information about their services. MYRA Wealth is a valued partner, but this is not a sponsored post.
About CitizenPath
CitizenPath provides simple, affordable, step-by-step guidance through USCIS immigration applications. Individuals, attorneys and non-profits use the service on desktop or mobile device to prepare immigration forms accurately, avoiding costly delays. CitizenPath allows users to try the service for free and provides a 100% money-back guarantee that USCIS will approve the application or petition. We provide support for the Petition to Remove Conditions on Residence (Form I-751), Green Card Renewal (Form I-90), the Citizenship Application (Form N-400), and several other USCIS forms.
Note to Reader: This post was originally published on August 29, 2017, and has been modified with improvements.
Want more immigration tips and how-to information for your family?
Sign up for CitizenPath's FREE immigration newsletter and
SAVE 10%
on our immigration services